---

Posted on Mar 27th 2021 at 08:00:00 AM by (

MetalFRO

)

Posted under

Under Defeat

,

Shoot the Corecast

,

podcast

,

Shmup Club

,

G.rev

,

Shinji Hosoe

,

Dreamcast

,

NAOMI

,

STG

,

shooting game

,

shooter

,

shoot em up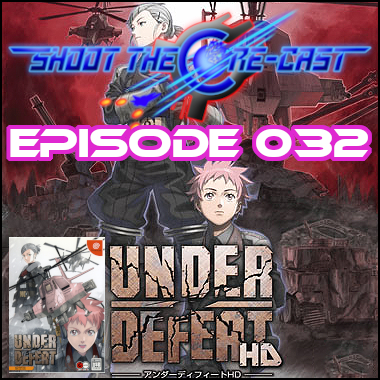 In Episode 032, Addicted and MetalFRO dive into discussion about a shmup celebrating its 15th anniversary, Under Defeat! Developed by G.rev, and published by Sega in arcades, then later for the Dreamcast, this game puts a fresh spin on an old formula, and shows that the genre's roots aren't dead yet.

Grab the episode right here at RF Generation:

http://www.rfgeneration.com/podcasts/shmupclub/?name=2021-03-25_stcc_episode_032_under_defeat.mp3

Or check our Linktree page to find us on all your favorite podcast services!

https://linktr.ee/shootthecorecast

Check out the original discussion thread for the game here:

http://www.rfgeneration.com/forum/index.php?topic=19485.0

Thanks for listening!

Recent Entries

11 (9/22/2021)
Thoughts On Aliens: Fireteam Elite (9/19/2021)
Twitch updates its anti-discrimination policy on the Internet (9/17/2021)
RFGen's Top Fighting Games (9/17/2021)
Wonder Boy in Monster World (9/15/2021)




No one has yet added any comments to this entry. Why not be the first? Of course, you must be a registered user of RF Generation to comment, and if you are and are also logged in you will see the comment box below. If you see that, then comment til your heart is content! Not logged in? this login page will get you logged in!




Login or register to comment

It appears as though you are not a member of our site, or are not logged in.

It appears as though you can not comment currently. Becoming able to comment though is easy! All you need to do is register for the site! Not only will you be able to access any other site features including the forum and collection tools. If you are a registered user and just need to login then you can do so here.

Comment! It's easy, thoughtful, and who knows you might just enjoy it!