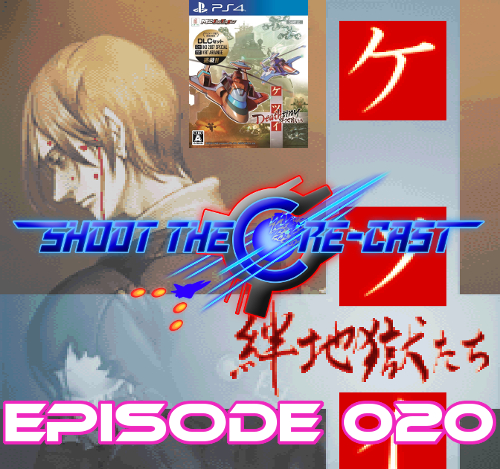 Here's the direct link to listen to the podcast on the site, or download the MP3 for later:
http://rfgeneration.com/podcasts/shmupclub/?name=2020-02-15_stcc_episode_020_-_ketsui.mp3
Check us out and subscribe (and rate!) on Apple Podcasts!
https://itunes.apple.com/us/podcast/shoot-the-core-cast/id1432819542?mt=2
We're listed on Google Play - subscribe and review the podcast over there!
https://play.google.com/music/listen#/ps/Iih3vrijcro4yno3yrkeawnx6nu
We're on Stitcher Podcasts now, as well, so if you use that service, have a listen to the show from there!
https://www.stitcher.com/podcast/shoot-the-corecast
We also have a presence on SoundCloud now, though it's just the most current episode at this time:
https://soundcloud.com/user-992886896/
We have t-shirts! Help support the podcast, and rep the shmup community by buying a Shoot the Core-cast tee - now with Gaiden design!
https://www.redbubble.com/people/jdieckmann/works/34582606-shoot-the-core-cast-podcast?asc=u&p=t-shirt
Check the original thread, to see the discussion and high scores (or maybe join in and play, since this is our 2020 Score Competition game!):
http://www.rfgeneration.com/forum/index.php?topic=19225.0
Thanks for listening, for any reviews, ratings, or feedback you offer - it's very much appreciated!