Folks, be ready to be amazed. Not shortly after Nintendo released the Nintendo 3DS, they have dropped another bombshell. It's soon to be the age of the Nintendo 2DS.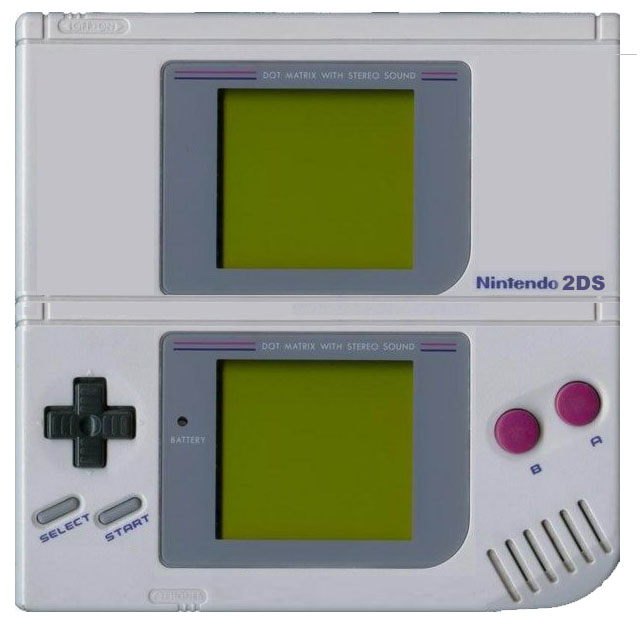 Face it, 3D was so 2010. You know that, I know that, and certainly Nintendo knows that. That's why we have been graced by this announcement. The Nintendo 2DS offers to provide the best that a 2D Dot Matrix can provide. While details are scarse, we are aware that New Old Super Mario Bros has been announced, and as a Mario fan, I am completely excited. More on this development as it arises. For now, rejoice at the news that 2D gaming is making a triumphant return to handheld gaming!

Recent Entries

Shoot the Core-cast Episode 010 - Crimzon Clover (4/18/2019)
Thoughts On Labo And The Nintendo Ethos (4/14/2019)
Sine Mora Ex (4/12/2019)
Sakura Wars: So Long, My Love l Review The PS2 (4/10/2019)
STADIA Nacional - An Examination of the Future of Gaming (4/8/2019)





Login or register to comment

It appears as though you are not a member of our site, or are not logged in.

It appears as though you can not comment currently. Becoming able to comment though is easy! All you need to do is register for the site! Not only will you be able to access any other site features including the forum and collection tools. If you are a registered user and just need to login then you can do so here.

Comment! It's easy, thoughtful, and who knows you might just enjoy it!
This is TraderJake's Blog.
View Profile | RSS

This is where my thoughts go and are never heard from again.

Well, maybe not, but this is the repository for all of my published thoughts and rantings. It'll make my day if you find at least 10% of it amusing and enjoyable to read.


Sorry for the other 90%.


Blog Navigation
---
Browse Bloggers | My Blog
Hot Entries
---
Hot Community Entries
---