Once again, another spectacular weekend of bargains. And what I like the best, is I actually got a lot of games instead of a lot of extra consoles like I've been getting lately. So, here are my treasures from this weekend.
Once again, there were a ton of sales on Saturday, more than we could ever possibly get to.
One of the first sales had a box of NES games marked $4 each, I flipped through them and there were a few I needed and most of the others were good titles as well. But I didn't want to spend $4 a game so I counted a total of 24 games. I thought about offering $20 for them all, but I knew she wouldn't take it, so I offered $40 for them all. She thought about it for a little bit and I was expecting here to reject my offer, but she eventually accepted.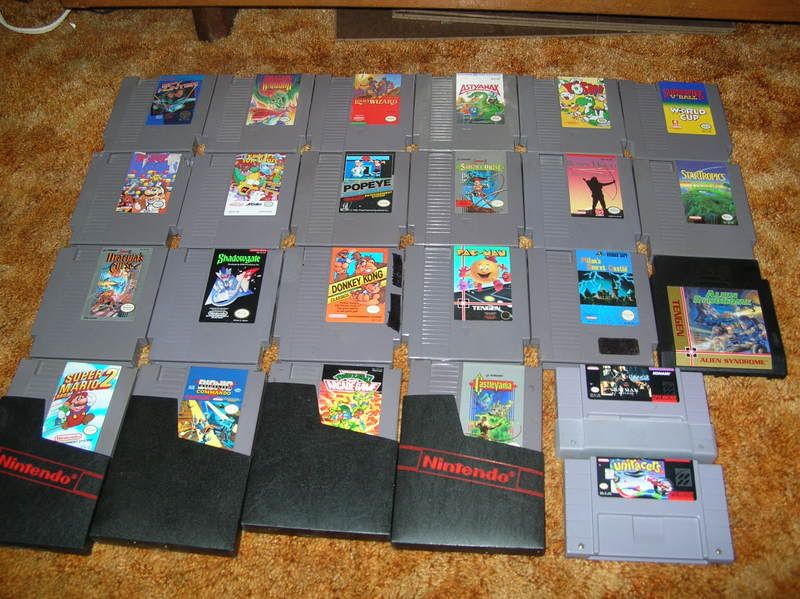 Uniracers
Batman Returns
SMB2
Bionic Commando
Castlevania
TMNT The Arcade Game
Alien Syndrome
Milon's Secret Castle
Pac-Man (licensed)
Castlevania III
Shadowgate
Donkey Kong Classics
Krusty's Fun House
Popeye
StarTropics
Robin Hood: Prince of Thieves
Castlevania II
Dr. Mario
Yoshi
Superspike V'Ball/Nintendo World Cup
Astyanax
Spy Hunter
Dragon Warrior
Legacy of the Wizard
With the exception of Dr. Mario, they're all in excellent condition, so I should be able to replace a few bad labels I already had.
We went by an unadvertised yard sale and it didn't look like they had much, but we stopped anyway. I see a box of toys and start casually looking through it, when I spot a N64 cartridge, so I dug deeper and found 2 more. I asked the price, she said $0.10 each. I gave her $0.25 for all three, not because I wanted to save $0.05, but because she didn't want to make change.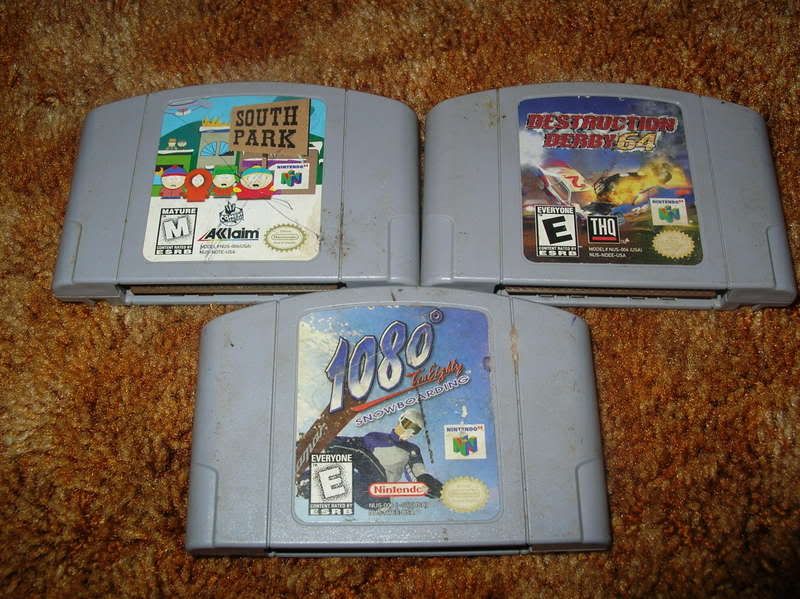 South Park
Destruction Derby 64
1080 Snowboarding
They're in pretty bad shape, but I just couldn't leave them there.
Got these for $1 each:
I paid $0.25 for:
It was actually marked $0.10, but I gave her $0.25 and told her she could just keep the change. I'm not really into collecting for handhelds, but it's still sealed so it has to have some value in 10-20 years.
At one sale, I found this Dreamcast and stuff for $10.
She was asking $15, but once I got home, I realized the box was marked at $50. So I don't know if she said $50 and I heard $15 when I asked for the price or if it was just marked down a lot from the initial asking price. But, as I was paying for this stuff, I noticed a container on the floor with a Genesis game box sticking out. So I moved the stuff that piled on top of it and found a few more boxes. I opened a few and found games/manuals in them, so I asked a price. She said $5 for the box, which also contained a dozen+ VHS tapes. I paid the $5.
Super Baseball 2020
Jerry Glanville's Pigskin Footbrawl
Clue
FIFA International Soccer
Streets of Rage 3
Mario Andretti Racing
WWF Royal Rumble
All CIB, I didn't even look at the VHS tapes when I was there so I was happily surprised when I saw the Doors video in there. The Browns tape is from when they first came back to Cleveland and is new, I'm giving it to my brother-in-law for Christmas or something. There was also a copy of Used Cars but it was MIA for the picture. The other tapes were mostly various sports bloopers videos, I tried selling them at the flea market today, but no one wanted to buy them, but I'll go back next week and try again.
At another sale, there were two across the street from one another, so I went to one while my dad went to the other. As I'm leaving mine to go to the other one, I see him smirking while walking down the driveway. As I get closer I realize he's holding two boxed NES games. I asked him if there was more and he said there was. Unfortunately, there were no more NES games, but I did grab these for $1 each.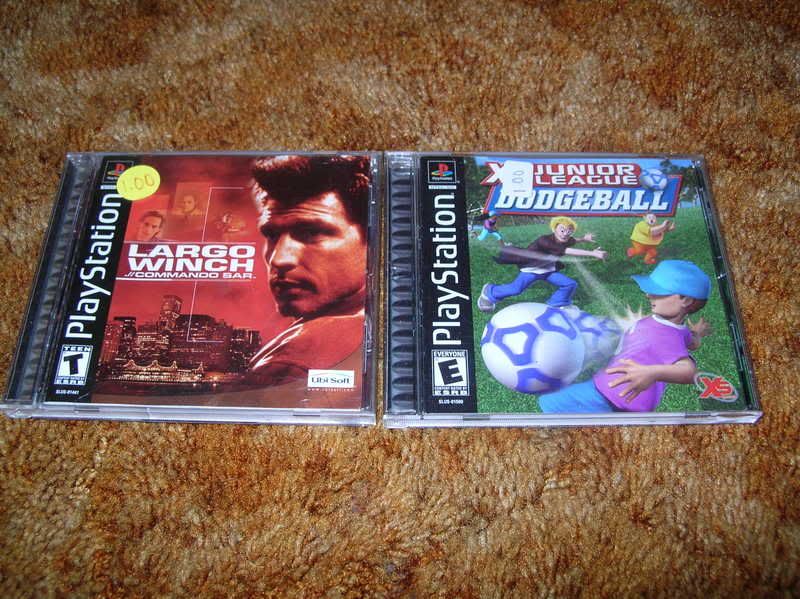 The NES games he got were the box for for SMB2, a boxed Dr. Mario and a loose SMB. They're marked $1 on each of the boxes, so I'm thinking he paid $1 for both, but he won't tell me.
Another sale was one that I know I've been to before because everything looked familiar. Everything but these anyway,
They were marked $1 each, I got them all for $10. Would have been nice if there wasn't so many GH though.
I also got a nice Composite selector box for $1.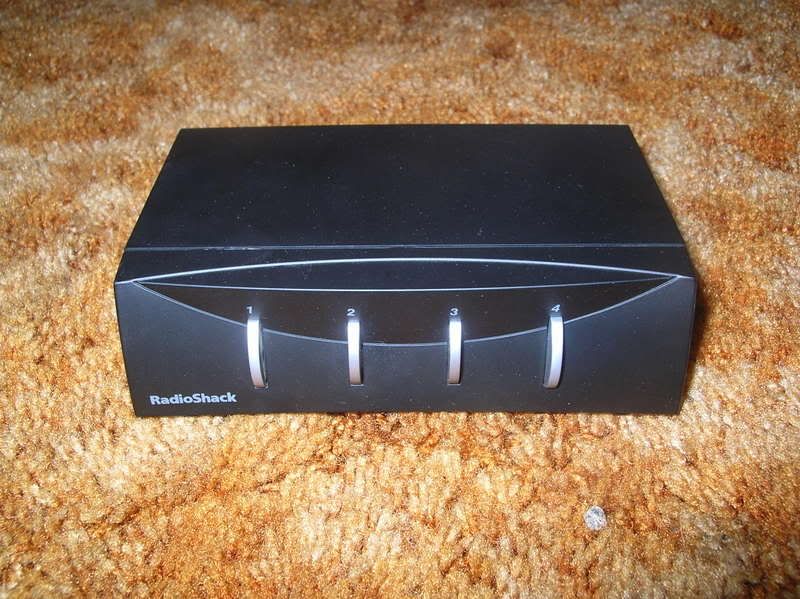 I don't really need it, but it never hurts to have spare on hand.
In non-gaming finds, I picked these up: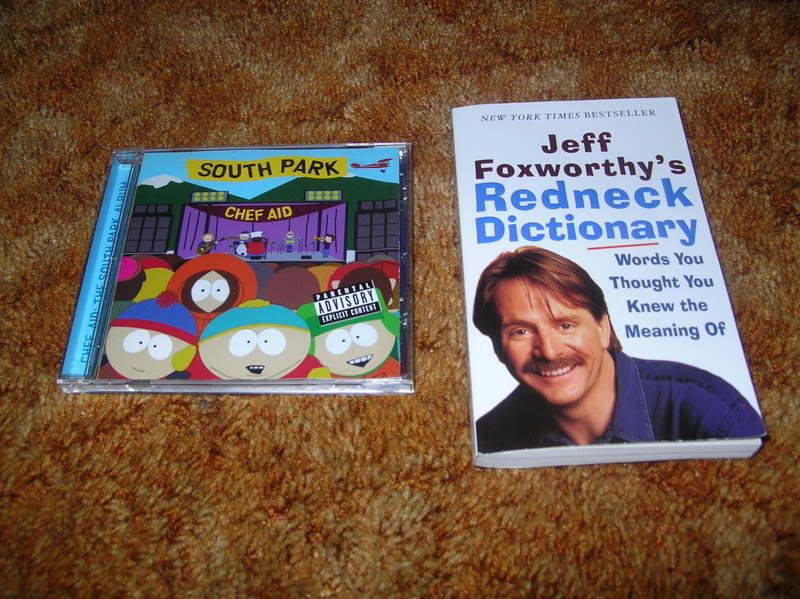 The Jeff Foxworthy book was $0.25, the Southpark CD was $1.
The flea market wasn't all that great. There were a few dark clouds out so I think a lot of vendors stayed away for fear of rain, but it never did rain.
All I bought was this for $1.
It's complete, but the paper insert isn't in the greatest of shape. They had a few more boxed games, but no others CIB and a stack of loose discs, but I passed on the rest.
I also talked to a vendor who has been there with video games nearly all summer. I asked him if he was interested in buying my duplicates. He said he was interested, so I'm emailing him the list so he can decide.
On the way home from the market a small garage sale produced this: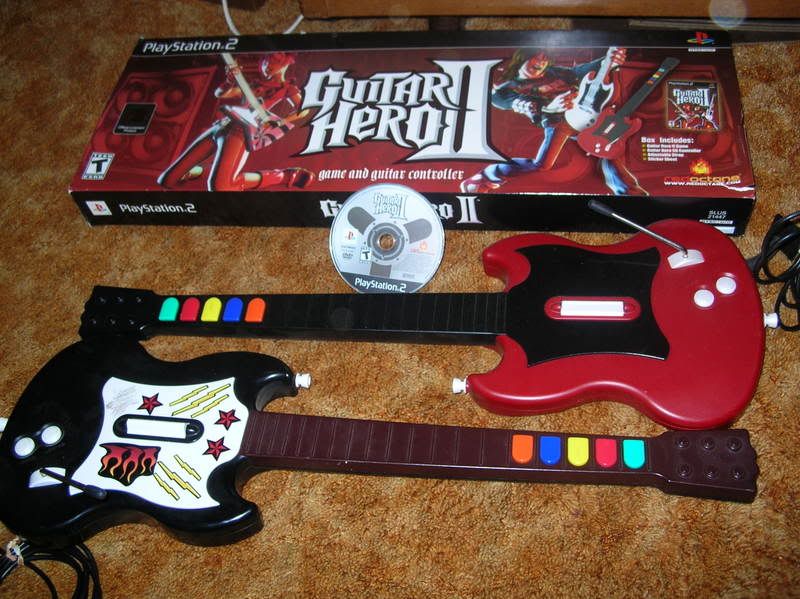 I paid $20 for it. It's more than I would have liked, but I've wanted a Guitar Hero game for along time now. The game disc was in a paper sleeve and the strap is missing, unfortunately.