God, it's been a while. Have you missed my Cynical Nature? My friends would tell you that I can be quite the Cynical Bastard, but in recent history I've moved to a new state and my Cynical Nature has been placed on the back burner as real issues consume my life. Life is good and all, and while I've been furloughed for four days I still have a job and that's fantastic.

Lucky for those of you that enjoy my Cynical Nature, I am writing this article. I mean there's plenty of things to be cynical about if you're American. For the sake of this article I'll keep it to limited to gaming. Let's jump into a few of those topics, after all it's been a while and some things have certainly happened.


Continue reading The Cynical Gamer #11: Uh?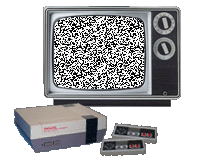 2008 is over, and has been now for almost three days. Is it sad? Nah, sure the economy hit the dump and many developers went belly up but that does not mean that there were not some great moments in gaming over the year. Sadly, there were also bound to be some disappointments as well. Being now 2009, it seems like the perfect opportunity to reflect on the previous year as it pertains to games. Let's all do that, shall we? I'll start.


Continue reading 2008 games. The Good, the Bad, and the Ugly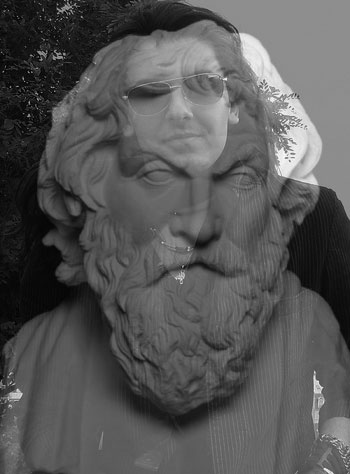 "LOOK AT ME OOOOH OOOH! I AM ME! I AM SUPER COOL! I NEED TO BE LOOKED AT. I AM THE CENTER OF THE UNIVERSE!!!!!!!!!!!!"

Hey there readers, what you see above is some game developer off in the distance crying out for attention. It happens from time to time really, and it's god forsakenly annoying. Really, it's not cool, and honestly I don't understand why some developers go the route of the attention whore.

You might have at one point been wowed by a game called Eternity's Child. It had promise, it really, truly did. It's developer seemed to be a charismatic developer who you might know as Luc Bernard. He seemed cool, and he was more than willing to tell his development story on Destructoid, and from a hype generating standpoint, he did an awesome job getting people excited for his game. The thing though is that you have to deliver on the hype, and apparently he didn't do a good job finding a competent programmer for the job. Perhaps he should have hired Chainclaw on the side, because those people who have played the game as it was released on Steam found the game to be absolutely atrocious. One site decided that they would be brutally honest in their review, and this is where this story gets fun. See, Luc and Destructoid were buddy buddy prior to the release, and it was a shock to see a 1 rating for Eternity's Child. We're not going to go into the reasoning for the score, but you can read all about it on Dtoid.

What is important is what happened after the review. Luc appeared to become a child, criticizing Destructoid for giving his game such a low review when there were going to be many more revisions to come to the game. The thing though is that reviews are generally of the game as it is released, and in his case, his game apparently was straight from the seventh circle of Hell. Honestly, I don't know anything about the quality of the game, but, if it truly plays like a low budget flash game then that's rather sad. If a game is bad, be prepared to accept the cold hard truth. People are brutally honest, sometimes, and you got to be prepared for that. In Luc's case, he wasn't and he sort of went down in flames.

Destructoid commenters are a cruel bunch, and they absolutely destroyed him in not so nice ways. In reality, Dtoid could have done a better job moderating that comment string, but that's not of my concern. After the harsh words and not so friendly banter, Mr. Bernard swore off developing games, and insisted that he'd only work on his art. Well, let's fast forward to this week and what do I hear? Oh that's right, Luc is working on Eternity's Child 2.

It came to me as an epiphany. Luc was either a marketing genius, or someone with the emotional equivalent of a 12 year old. See, his game would never have gotten the hype it got if it wasn't for his Destructoid relationship, which then got caught on with other gaming sites. Truly, for an independent developer, he is a marketing genius. Unfortunately, his game sucked, and in the process we learned that Mr. Bernard couldn't take the heat of bad press, or maybe he could… It certainly generated a lot of attention, and in the process a lot of us now know about Eternity's Child 2 because he essentially leveraged attention he got upon himself upon his next project. How very shrewd.

Mr Bernard, you used the bad review to your advantage. You never were going to quit developing games, were you? Sticking to your art would not have given you the limelight you so sorely have wanted. Aren't you an attention whore, Luc? Isn't that why Mr. Destructoid was originally in the game? It got you press, didn't it? When they slammed you, it was gone. Clearly then it wasn't crucial to the game, now was it? Why else would you have placed it in the game? Maybe you genuinely wanted to do something nice for the site that gave you your attention, but I imagine it was so that Dtoid would keep you in the limelight.

Regardless, congrats Luc! You've got everyone to report on the development of Eternity's Child 2, including now the niche gaming site known as RF Generation! Here's to you!

Game developers – don't follow the Luc Bernard route. Here's a very important marketing / customer satisfaction mantra that you should follow: Underpromise, Overdeliver. The best games don't need to show itself off like a prostitute from O-Town. For indie developers, it's a fine line, trying to get mainstream recognition while at the same time underpromising. Well, why not just shoot for the mainstream recognition while not whoring yourself / your game out? Be careful, or your experience could end up blowing up in your face.

God, this really wasn't about attention whoring, or was it? Might have just been me bitching about Luc Bernard. Oh well. It was supposed to be about attention whoring, but in my eyes Luc is an attention whore.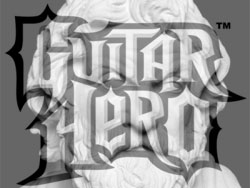 You know, coding a game progress tracker is a lot of work. God knows when it will be finished, but to keep myself from going crazy, I like to play Guitar Hero. See, I like rhythm games. In fact, I like them a lot! They might form my favorite genre, and I wholeheartedly look forward to future releases like Samba De Amigo and Guitar Hero: World Tour. I don't know what it is about rhythm games, but I find them utterly addictive and extremely enjoyable. Perhaps you hold the same opinion, or maybe you don't. The latter is cool, except that some people in that group take their reasoning to the extreme, and it makes me angry.

See, I used to be a musician. A band geek, so to speak. In addition to being a band geek, I also wore broken plastic glasses, a monochrome short-sleeved shirt, and a pocket protector in the shirt pocket. Just ask the Black Perl, he'd vouch for that. You know, we band geeks are horribly nerdy. That must have been why the jocks always beat the crap out of me and my friends. But, aside from being an über nerd, being a musician gave me a love for all things musical. Can I still play a saxophone or clarinet? Hell if I know, but I can still play my recorder. But, it was a good time, and being a musician gave me some skill sets that others just don't have.

So, I was a musician, marching in Ohio's Finest (Only) All-Male Marching Band. I am proficient in reading music sheets, and if I practiced (and I don't), I could probably become a decent musician once more. I really enjoy my musical prowess to a certain extent, but that certainly doesn't exclude me from liking things that bastardize music. What could possibly bastardize music? Why, rhythm games, of course, and this bastardization make some of you very unhappy.


Continue reading The Cynical Gamer #9: Rhythm Whining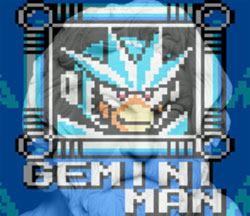 Imitation is said to be the sincerest form of flattery, well, that's at least what they say. To me imitation could be a good thing, or, in a market where being unique can lead to being hugely popular and subsequent huge profit margins, a very bad thing. Look for example at Apple. No one is really like Apple in what they do and what they offer. Apple is the trendy tech company, and pending the outcome of a lawsuit, they either will be comfortably the trendy tech company for years to come, or they could see their profit margins erode as the Mac OS is opened up to other hardware manufacturers. Certainly could throw a wrench into things, that's for sure.

So, what does this talk have to do with gaming? What? Are you serious? Imitation in the gaming realm is making me want to throw up, and I hope you're as dazed about this imitation as I am.


Continue reading Cynical Gamer #8: Imitation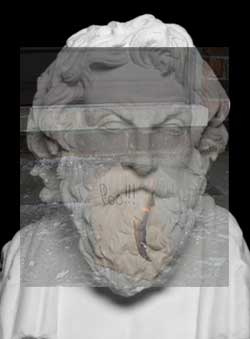 As you may or may not know, I tend to be skewed towards the world of Nintendo. I grew up on Nintendo, I supported Nintendo up to the Wii, and once the Wii was released Nintendo decided to defecate on every member of the Nintendo old guard and try to appeal to that elusive casual gamer. They're doing a great job, they really are. Meanwhile, I really, really want LittleBigPlanet, and well, we all know what system that is on. But yes! The Nintendo Connection! You see, the Wii has the dubious distinction of being home to more crap than one can shake a finger at. Strike that, one hundred billion fingers. The more depressing thing is that people are buying this stuff. It's really, really disappointing, and I'll tell you why.


Continue reading The Cynical Gamer #7: Crap



Database Search
---
Site Statistics
---
Total Games:

133156

Total Hardware:

9612

Total Scans:

169844

Total Screenshots:

92767

[More Stats]
Our Friends
---
Updated Entries
---

(SW)
---

(PS4)
---

(PS4)
---

(SW)
---

(PS4)
---

(PS4)
---

(PS4)
---

(PC)
Updated Collections
---
New Forum Topics
---
New on the Blogs
---
Nielsen's Favorite Articles
---