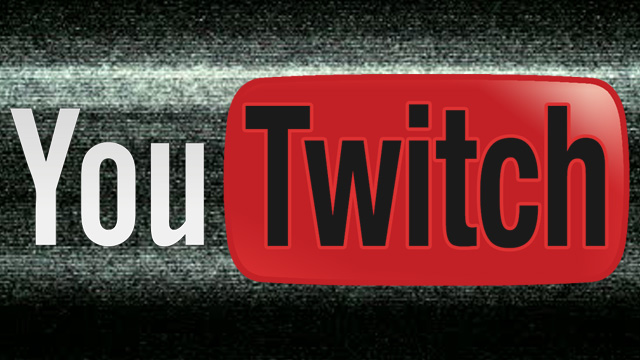 I totally stole this graphic from

Ars Technica

. Give them some love.


Unless you've been living under a rock the last few years, you'll know that, not only is gaming a huge deal on YouTube, but it's exploded all over the internet, with regards to people streaming their gameplay live. With modern consoles like the PlayStation 4 and Xbox One allowing the ability to stream directly to services like Twitch.tv, YouTube, and others, it's more accessible now than ever. Some people even manage to make a living from streaming, or by offering services in conjunction with their streams, so they can make a living doing what they love. Those individuals are the exception, rather than the rule, but as the greater games industry continues to rake in billions of dollars each year, more and more people find creative ways to make a living either directly in the industry, or in the periphery. Others, like myself, see streaming as a fun way to expand upon the hobby we already love, and to be more active within said hobby. I thought I would regale my experiences from my first month of live streaming, and offer a few thoughts on the subject.


Continue reading Adventures In Streaming




Collecting without the Internet



Imagine with me if you will, a world without the internet. I'm sure some of you remember this world quite vividly, others could never imagine such a thing. I was fortunate enough to remember what it was like not having the Internet, anyone else remember cutting up old magazine pictures for school reports? Or hand writing everything? Well I'm getting a little off topic now, but you get the idea.

I started writing this to allow you all to imagine game collecting without the use and help of the internet. Some of you rely completely on the Internet to get your games through the usual sites, while others (like myself) buy completely from the "wild" as it's now called. But just from the simple fact that you are reading this people proves that we all use to Internet somewhat in our collecting ways.

Maybe you just use this wonderful site to track your games and occasionally chat with others, or maybe you use the internet to its fullest extent and get every piece of information you can find on a game before you buy it.

This blog doesn't really have a point, I was just thinking of how different my collecting habits would be without the internet. Maybe you would like to explain how your collecting life would be different? Or maybe the thought of not having an Internet makes you want to curl up in a ball in the corner of the room, and you don't want to think about it anymore.


---

I don't rely on the Internet a whole lot in my collecting ways, I don't buy from the Internet and I still keep offline collection lists. I would probably still be buying a lot of the same stuff, but it just wouldn't be as much fun. Without my printed checklists, I wouldn't know which games I had left to buy, or which ones were considered rare. I would have no idea what a game was worth and without the huge audiences of Internet stores/auctions, a lot of stuff just wouldn't be worth nearly as much. Plus, I would have no idea there are thousands of other people who collect old games and I would never get to show off my awesome collection.