We interrupt your regularly scheduled quarantine to bringJune 2020 edition of
RF Generation's Site News
! In this issue, we announce our July Community Playthrough game, our shoot 'em up club title, and of course, thank those members who sent in submissions to our site and registered approvals last month. Thanks for keeping it on Channel 3 and please keep you and your loved ones SAFE!
REMEMBER: If you have any news about upcoming events or topics that you think the site needs to hear about, please PM singlebanana and put "RFG Site News" in the subject line. Who knows, maybe your news will make our front page!
----------------------------------------------------------------------------------------------------------
JULY 2020 COMMUNITY PLAYTHROUGH
If you're a member of RF Generation, more than likely you have come across one of our most prominent, longtime site members and Co-Director, bickman2k. Ever since I have been a member of the site, he has had the same avatar by his handle, Ness from
Earthbound
. This month Rich (singlebanana) and Shawn (GrayGhost81), are joined by Adam (bickman2k) as we explore his favorite game of all time,
Earthbound.Earthbound
is the first game in the Mother sereis, but the first we received in the U.S. The story revolves around our protagonist, Ness, as he and a group of savy friends travel the world to collect melodies from eight Sanctuaries in order to defeat the evil alien force Giygas. A big part of the game's charm is how it replaces the typical fantasy RPG setting with a more modern day environment. The game is quirky, goofy, and should be great fun for all who participate.
As an added bonus next month, Adam will join us on the Playcast as well. You definitely will not want to miss this playthrough and podcast!
If you're playing
Earthbound
along with us, be sure to join our joint forum
HERE
and chat with us about the game.
----------------------------------------------------------------------------------------------------------
JULY 2020 SHMUP PLAYTHROUGH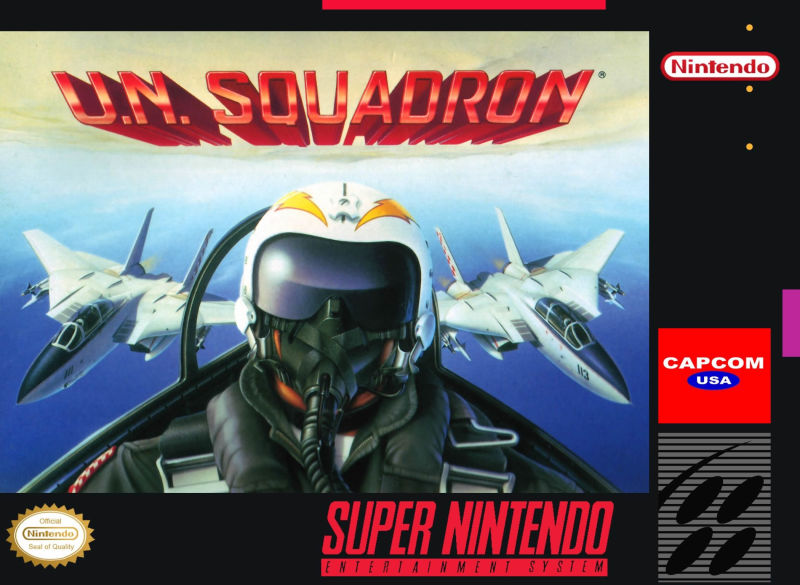 In 1979, Kaoru Shintani debuted a manga in Japan, known as
Area 88
. It detailed the exploits and experiences of pilot Shin Kazama, during his time with Area 88, a mercenary military force. The manga ran for 7 years, and spawned a home video movie toward the end of its run, and a single-season anime, nearly 2 decades later. A decade after the manga began, Capcom licensed the property, and created an arcade shooting game that has since become a classic. When that was brought to the West, it was renamed
UN Squadron
, with the anime tie-in minimized, though keeping the art style and character names. The conversion of the game for the Super Famicom and Super NES is beloved among fans of the genre, and is often heralded as one of the best shooters on the console.
Shin Kazama has a dilemma: he's an amazing pilot, but was duped by a friend to sign up to work for the mercenary military force, Area 88. Shin's no fan of killing fellow human beings, but he's under contract now. He can either suck it up, and do his 3-year tour of duty, or earn $1.5 million and buy out his contract, so he can utilize his skills in an arena where he won't have to take another life unjustly. You can help Shin, along with Mickey Simon, and Greg Gates take on the terrorist organization Project 4, to keep them from taking over the country of Kutal. Take flight, and join the RF Generation Shmup Club, as we explore Area 88, and it's Western counterpart,
UN Squadron
!
----------------------------------------------------------------------------------------------------------
MAY 2020 THANK YOU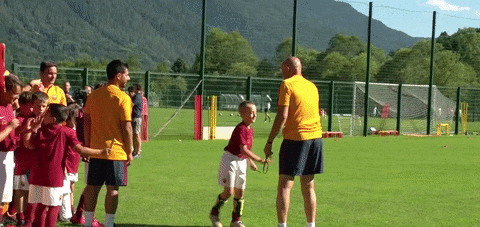 In April, site members contributed a total of
600
submissions to our database. Of these additions,
572
were game submissions and
28
were related to hardware items. Of this total,
155
contributions were new images and
145
of these images were game submissions. A big thanks to all who submitted items to our database and to those who reviewed them all for the month of May! We appreciate your efforts in making our database and community a great tool for our users.
Our top submitters (those with a minimum of 50) for May 2020 were:
Schlibby 247
Thanks for another great month!
Top approvers for the month included:
Schlibby 173
Great work!