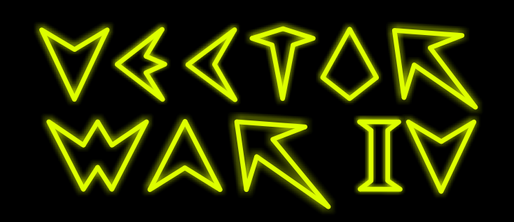 If you have a Vectrex, check out and participate in this years

Vector War IV

going on over at the

Vectorgaming Forum

. The competition starts on

November 21st

and wraps up on

December 6th

. A list of games played, rules, and other info can be found on

their site

. Come and join in on the fun!

Recent Entries

Black Mirror Episode Review - Playtest (8/20/2018)
The Budget Wall - Explanation, Nostalgia, and Ending (8/18/2018)
The People of RF Generation - Addicted (8/16/2018)
Thoughts On The Upkeep of Retro Game Collecting (8/14/2018)
Zoda's Revenge: StarTropics II (8/12/2018)




No one has yet added any comments to this entry. Why not be the first? Of course, you must be a registered user of RF Generation to comment, and if you are and are also logged in you will see the comment box below. If you see that, then comment til your heart is content! Not logged in? this login page will get you logged in!




Login or register to comment

It appears as though you are not a member of our site, or are not logged in.

It appears as though you can not comment currently. Becoming able to comment though is easy! All you need to do is register for the site! Not only will you be able to access any other site features including the forum and collection tools. If you are a registered user and just need to login then you can do so here.

Comment! It's easy, thoughtful, and who knows you might just enjoy it!
Database Search
---
Site Statistics
---
Total Games:

125092

Total Hardware:

9120

Total Scans:

160356

Total Screenshots:

91836

[More Stats]
Our Friends
---
Updated Entries
---

(GOG)
---

(GOG)
---

(PC)
---

(PC)
---

(PC)
---

(Steam)
---

(Steam)
---

(GOG)
Updated Collections
---
New Forum Topics
---
New on the Blogs
---
Nielsen's Favorite Articles
---