It has been a long time in the making but I can finally announce the news that I have been teasing on the Collectorcast:

The RetroWorld Expo will be held on October 3rd, 2015 at The Toyota Oakdale Theater in Wallingford, CT

It feels good to finally say that out loud. We made the announcement at the RetroWare TV panel at Magfest and now we are spreading the news to the rest of the world. Tickets will go on sale very soon.. I'm happy to announce RFGeneration.com as a primary sponsor of the RetroWorld Expo. The other 2 primary sponsors are RetroWareTV and Retro Games Plus.


Continue reading The RetroWorld Expo



It's been a while since we've had a "People of RF Generation" blog. Actually, it's been a really long time since these posts have gone up. That's why I'd like to breathe some new life into this fun series and let members know a little bit more about the people in our community.

I thought this month would be the perfect opportunity for us to get to know the newest member of the Community Playthrough team, Disposed Hero. So, without further ado, let's get to know more about this gentleman.


Continue reading People of RF Generation: Disposed Hero



It's finally time for me to review a Zelda game! This is far from the first game I've played in the series, that honor goes to Oracle of Ages on the Game Boy Color. I played the Game Boy Advance port of the predecessor of this game, A Link to the Past on my handheld. I loved it and now own the original Super Nintendo release, and still have my original boxes for Oracle of Ages, GBA Link to the Past, and the Minish Cap. Since I went so long without a home Nintendo console, it was only recently that I picked those up. A Link Between Worlds is the most recent original game in the long running series and was released in 2013 for the Nintendo's 3DS. It uses the world design and map of A Link to the Past as a base, and weaves a new tale in a familiar world.


Continue reading Psychotic Reviews: Legend of Zelda: A Link Between Worlds



---

Posted on Jan 25th 2015 at 12:00:00 AM by (

noiseredux

)

Posted under

PC


While 2014 was a great year for new games, it was also a great year for old games. As a PC gamer it's been great seeing all the retro love making its way onto my platform of choice recently. In fact, we've seen so many games of yesteryear re-emerge on Steam, GOG and the likes, that it's almost been tough to keep track of them all. But as much as I've made the conversion over to pretty exclusively gaming on PC, there's still plenty of console games out there that never made it to PC. I could easily list hundreds of games I'd love to see brought over to PC. Heck, my secret fantasy is that Nintendo, Sony and Microsoft would all take a cue from Sega and just become software developers so that all games were on the same platform. But that sort of wishful thinking is borderline fan-fiction, so instead I'd like talk about console games that I'd like to see ported to PC because these games would specifically benefit from the platform itself.

Read on for an utterly biased wish list for 2015...


Continue reading PC Gaming Wish List, 2015


Episode 29 discussion thread: http://www.rfgeneration.c...rum/index.php?topic=14997

What better way to kick off the new year than to take a look at the last one? Crabby returns to help us run down our personal top 5 games that we played in 2014. You'll hear a wide variety of favorites in this show, with only one game making it to two of our lists. Will one of your favorites make it? Be sure to listen to find out. As always our Q&A section provides some quick digression, and we appreciate them all. Thanks for listening!

Get the show at http://www.collectorcast.com
Follow the Collectorcast on Twitter: https://twitter.com/Collectorcast
Like us on Facebook: http://www.facebook.com/Collectorcast
On Stitcher (enter Promo Code RFGeneration): http://www.stitcher.com/RFGeneration
On iTunes: http://itunes.apple.com/u...collectorcast/id524246060
On YouTube: http://www.youtube.com/c/Collectorcast



Show Notes


Music: Ninja Gaiden III - The Ancient Ship of Doom (NES)
Off The Charts Special Offer: 46:01
Topic: 48:26
Outro: 2:51:54




As all of you who followed December's fund drive know, our staff donated several wonderful prize lots for our donors' raffle (http://www.rfgeneration.c...m/index.php?topic=14799.0). For every $10 donated, participants received a ticket into this year's prize raffle. Names were placed on tickets, these tickets were mixed up and placed into a bowl, and 6 names were drawn at random to determine the winners.

As the rules for the raffle stated, the first name drawn will have first choice of the six lots, the second member drawn will choose from the five remaining lots, and so on and so on. Congratulations to this year's winners! You will be contacted soon to claim your prize. Also, thank you again to everyone who donated during the fund drive and helped to keep our site going for 2015.



After starting 2015 off with a *BANG*, prepare yourself for the load of action and drama, that the RF Generation Playthrough Group has in store for you in February.

For the February Retro Playthrough, we return to the land of Hyrule in the timeless classic The Legend of Zelda: A Link to the Past for the SNES. In this prequel to the original two Zelda games on the NES, take control of Link as he embarks on an epic adventure to once again save Princess Zelda and restore peace to Hyrule. Join us for The Legend of Zelda: A Link to the Past and experience what is commonly regarded as one of the greatest games of all time.

Retro discussion thread: http://www.rfgeneration.c...m/index.php?topic=14980.0

Over on the modern side we will be choosing our own fates with a visual novel for the Nintendo DS. In 999: Nine Persons, Nine Hours, Nine Doors you find yourself aboard a sinking cruise ship with eight strangers. The only path to freedom is found after finishing a series of puzzles. The branching story line and six unique endings will have you replaying until you find the right answers to the "Nonary Game."

Modern discussion thread: http://www.rfgeneration.c...m/index.php?topic=14978.0

If you think you have what it takes to save the Hyrule kingdom or escape the sinking ship alive join us in February's Community Playthrough.





Forbidden Forest is an action-horror game created by Paul Norman for Cosmi Corporation and released for the Commodore 64 and Atari 8-bit in 1983, and re-released for the PC in 2000. I think all versions bear mentioning, however for the scope of this review, I would like to focus solely on the C64 version, as this is the only version I've played. Not exactly a landmark title, but nonetheless, Forbidden Forest is a game of note, if not for its interesting gameplay, then for the excellent aural experience. While SID chip-flavored tunes on the C64 have always had a strong following (with good reason), the excellent music tracks for Forbidden Forest are an excellent early example of why they are popular. The game could have simply been titled, "Forest" and as long as this music played during the title, it would convey the same meaning: There are some bad things waiting for you in this forest.


Continue reading Forbidden Forest at a Glance



The Legend of Zelda: Majora's Mask strayed from well-established game elements. It was darker, creepier, and more foreboding. Imminent danger was always staring down upon young Link, which created a sense of finality; and the clock ticked away the hours to remind players of the urgency of their adventure. The game was fantastic and now we can play it in glorious (or not) updated stereoscopic graphics.


Continue reading Pre-Order Pandemonium



Hyperdimension Neptunia is a turn based RPG developed by Idea Factory, Compile Heart to be specific. It was published by all kinds of different companies depending on where you live, Compile Heart in Japan, NIS America in North America, and Tecmo Koei in Europe. It has spawned sequels and a plethora of extra media in Japan. It was remade for the Vita with the epithet Re;Birth 1. Once again, the Japanese start messing around with our punctuation and grammar.


Continue reading Psychotic Reviews: Hyperdimension Neptunia


Suffice to say, even those who don't game online likely hoped for coal in the stockings of the grinches that took down XBox Live and PSN over Christmas of 2014. The DDoS attack created an outage that lasted a few days and kept owners of Sony and Microsoft's consoles from playing online, buying digital games and even locked out many single player experiences that required some online verification.

It's easy for us retro enthusiasts to roll our eyes, straighten our bifocals, and shake our canes as we brag about the obvious advantage of older consoles that weren't affected in the least. That doesn't change things for the many gaming youths who had just acquired a new toy and were unable to use it during their vacation time, or we older gamers who looked forward to unwinding through the holiday bustle by nabbing a few flags or finally getting in a raid.

We can prattle on about the obvious flaws of online-required gameplay and the lack of security and bandwidth in multi-billion dollar companies, or how it was a good thing that little Jimmy actually had to engage with the relatives instead of being glued to that headset, or how I assumed I was finished with Destiny and Plants Versus Zombies: Garden Warfare until forced withdrawal made the cravings start up again.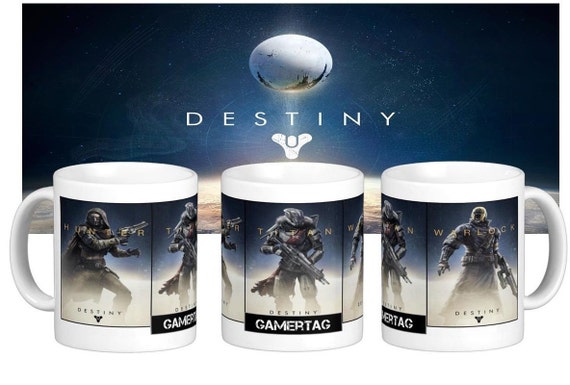 In Bungie's defense, this offline multiplayer version of Destiny does have universal group chat. (Found these at https://www.etsy.com/list...ng?ref=shop_home_active_4)


Continue reading Gaming Unplugged



Well, another great year at RF Generation has come to a close and we've seen some big changes and new editions to the website and a very nice increase in membership (Mad props to MetalJesus and Kotaku!

). But before we say "goodbye" to 2014, there are several people that the staff would like to thank for their hard work in the month of December. Thanks for taking some time during your busy holiday season to show a little love to our site! During the month of December, there were 2,060 total submissions to the database, which consisted of 1,743 game submissions and 317 hardware submissions. Top submitters for the month of December were:

Shadow Kisuragi 495
Apollo Boy 339
ae.tc 263
Sauza12 115

Also taking the top spot for most approvals during the month of December was Shadow Kisuragi with 641!!!

At this time, I would like to extend a personal "Thank You" to all of the guys on the writing staff who do a fantastic job of coming up with article topics and keeping our front page alive with game and hardware reviews, gaming history, theory, and other video game related subjects. The front page has come a long way this year and each of you have been a big part of that; I couldn't do it without you. Our current writing staff members are:

bombatomba
Crabmaster2000
Fleach
noiseredux
SirPsycho
slacker
wildbil52

As important as our front page is in attracting new members, our podcasts also reach out to listeners and on social media to help promote the site. Our longest standing podcast, the Collectorcast, really gained steam in 2014 and now has a good following. A big thanks to members: Duke.Togo, Crabmaster2000, and wildbil52 for your hard work and long hours of editing. 2014 also saw the melding of our site playthrough with the rise of another site podcast, the RF Generation Playcast. Thanks to Fleach, GrayGhost81 and techwizard for providing some great and interactive community enjoyment. We're looking forward to what's in store for 2015!

I would also be remiss, if I didn't mention and thank all of the members behind the scene who make this site tick. We went through a pretty difficult transition involving the database, which included some down time. Our own bickman2k was instrumental in getting us back up and moving, and we can't thank him enough for his efforts! Without you and our league of coders, this site could not exist. Thank you!

And last but not least, I'd like to thank our Site Director and Jack-of-all-trades site guru, Shadow Kisuragi. I'm sure that many of you have seen his handle pop up all around the site, but he does so much more than provide all of us with quirky video gaming related information and almost always lead in submissions and approvals. He's the guy that gets things done, or orchestrates getting them done, and solves any issues or problems you may have. He's the guy I go to for almost anything site-related, and he's always quick to respond and help me with my requests (which have been numerous since taking over as the Blog Editor....). Thank you so much Shadow for all you do in making this place feel like home for so many of us!

Thank you members for a fantastic 2014 and here's to creating more memories, gaming feats, and super small scores in 2015!



That's right. You guys are AWESOME!!!! Thanks so much to all the members who donated during the fund drive this year. Our goal was to raise $1000 to help with server costs for 2015 and you guys and gals responded by shattering our goal and donating a grand total of $1209.47! RF Generation is a wonderful, free, and generous community, of which all of us are proud members. Cheers to all of you and let's make it another year of great memories on this site!

Prior to this post, all members who donated should have received a PM detailing: (1) their donation amount, (2) the number of tickets they have earned for the raffle, and (3) a link to the Playcast's Episode #0, if they donated at least $20. If you have donated and did not receive a PM, or if an amount or any other info is in error, PLEASE PM me (singlebanana) immediately so that we can fix it. Also, if you have not already done so, PLEASE reply to your PM to verify that you received my message and that the information is accurate. I will keep a list going and check off your name as the replies come in. After all donation information is verified, the drawing will be held for the prize lots. Please be patient and bear with me, since I want to make sure that everyone eligible for the raffle is included before the drawing is held. Any questions regarding the drawing may be directed toward me, but please check the rules thread first to see if your answer may be there: http://www.rfgeneration.c...m/index.php?topic=14799.0

At this time, the staff would like to thank those who donated since the last update:

douglie007
bsr241

Thanks guys!

(*If you donated and do not see your name in this weeks update or in last weeks, please PM singlebanana so that we can be sure to give you credit*)



Join RFGeneration Playcast hosts, Rich (singlebanana), Jamie (techwizard), Floyd (Fleach), and Shawn (GrayGhost81) as we discuss December's shmup competition, where we played through 8 retro & modern shmups in total! We also get together and discuss our Top 5 favorite playthroughs of 2014. What made the list and what didn't for each of us? There's only one way to find out.

Episode 9 discussion thread. Tell us what your Top 5 playthroughs of 2014 were: http://www.rfgeneration.c...x.php?topic=14919.new#new

Get the show on Podomatic: http://rfgenplaythroughs.podomatic.com/
On iTunes: https://itunes.apple.com/...playcast/id874327459?mt=2
On YouTube: https://www.youtube.com/watch?v=c1ffUQVxcPo
On Stitcher: http://app.stitcher.com/browse/feed/55943/episodes
And follow us on Facebook: https://www.facebook.com/rfgenplaythroughs
And Twitter: https://twitter.com/RFGPlayCast


Continue reading Episode 9 - RF Generation Playcast



---

Posted on Jan 3rd 2015 at 12:19:25 AM by (

noiseredux

)

Posted under

PC

Whenever I compile a year-end list like this one, I feel the need to run with the same sort of disclosure. That is to say that really these aren't the games that I'm announcing as being "The Best" of the year, but rather the games that I enjoyed the most. There may be games on this list that I think are technically worse than games I left off of here. And though I do try to play every game that truly interests me each year, it's hard to keep up. Not to mention, there are the ones that slip through your fingers. There's always a chance that come January, I'll discover a game released the previous year that I end up loving, though I had no idea it would interest me at all. At the end of the day, I've got to make this my honest list of what I really had the most fun playing this year. So here we go...

(WARNING: Possible spoilers ahead!)


Continue reading noiseredux's Top 10 Games of 2014



Database Search
---
Site Statistics
---
Total Games:

94991

Total Hardware:

6304

Total Scans:

119884

Total Screenshots:

49841

[More Stats]
Our Friends
---
Updated Entries
---

(PS2)
---

(PS2)
---

(PS2)
---

(PS2)
---

(PS2)
---

(PS2)
---

(PS2)
---

(PS2)
Updated Collections
---
New Forum Topics
---
New on the Blogs
---
Nielsen's Favorite Articles
---