Extra Life Day 2016 is less than two months away (November 5th 2016), and I thought it may be interesting to give the community an insight on what it takes to run a successful event...and also, so that I can have a space to vent about how much work / craziness goes into setting up one of these ridiculous events.
First, for those of you not familiar with it, Extra Life is a fundraiser similar to events such as walks for cancer or bike-a-thons. Essentially, you sign up via their super user friendly website and then get friends, family, and people on the Internet to sponsor you. You then play games instead of getting all sweaty and exercising (ewwww). Most events go for 24 hours, but you make your own rules regarding the length. Finally, all the money you gather goes to your local children's hospital (through Children's Miracle Network). What is not to like?! Play games, Raise money, Heal kids!
Continue reading Extra Life 2016: Part 1- Planning
image from terapeak.com
I have always loved light gun games. All the way back to playing
Duck Hunt
on the NES as a child, I have always felt that light gun games were special. Though these games can sometimes be lacking in creative gameplay ideas because of the nature of the a gun peripheral, I love the pick up and play aspect of a light gun game, as well as the direct physical correlation between aiming the actual gun and the actions on the screen.
I remember finding out way back when that light guns do not work on high definition televisions. I was disappointed that I would no longer be able to use the light guns I owned at the time for the NES, Xbox, and Dreamcast. Luckily, the Nintendo Wii eventually came along to rekindle my love for the light gun genre. Let's take a look at a few of my favorites.
Continue reading My Favorite Wii Light Gun Games
Back in the day, I managed to beat the overwhelming majority of the video games I played, but there were a few titles that remained above my humble gaming skills, so playing for completion was a hopeless effort (like smashing your head against a wall).
Blaster Master
was one of those games. I loved playing
Blaster Master
, but the ending always seemed unattainable, like the summit of the infamous K2 mountain in winter. Now, just over twenty-five years later, and I feel ready to climb that mountain again. Being older and generally
less
skilled at gaming than in my youth, do I have a chance to finally beat this notoriously difficult game?
Continue reading Blaster Master - The Savage Mountain
If you have yet to play it, you probably know
No Man's Sky
for two things. First, for the gigantic expectations surrounding it. And two, if you believe a collective online mantra, an apparently gigantic let-down.
I'll be direct; if you are caught up in the first, you may fall into the second. Not because
No Man's Sky
is not worthwhile, but because that's just how expectations tend to play out. Considering four out of five members of our family are hooked on
No Man's Sky
(and the fifth is too young to play, so he just watches) it is safe to say our house has an incredibly positive opinion of the game.
But I'm not writing this to repeat Crabby's excellent article about enjoying a game despite a common antagonistic theme against it. And anyway,
No Man's Sky
is doing well and already has some ardent defenders. I'd like to write about what my boss said when I asked if he had yet played
No Man's Sky
: "Yes," he sighed, "Way too much. I've spent so long playing that game already. I don't know why I keep playing it." He's also said the same of his time in
World of Warcraft
and a few mobile games he plays frequently.
Continue reading I Don't Know Why I Play This: How Modern Gamification and Groupthink Change Our Play
Join RF Generation Playcast hosts, Rich (singlebanana), Shawn (GrayGhost81), Floyd (Fleach), and special guest, Duke.Togo from the Collectorcast, as we discuss our August NES playthroughs,
Jaws
and
The Legend of Zelda
. In this episode, we discuss whether each of these classic games hold up in the modern generation. What's different about playing these games now and playing them when they came out? Were these games good picks for a monthly playthrough, or were they a bit too polarizing for our audience? You won't want to miss this fun and entertaining episode of the RFG Playcast!
As always, we are happy to hear your thoughts on this games on our discussion page (linked below). We will respond to your comments and are always happy to discuss these games more. We hope you enjoy our show. Please be sure to rate and write a review of the show on iTunes to help us increase our listenership. Thanks for the listen!
Episode 29 discussion thread:
http://www.rfgeneration.c...m/index.php?topic=17438.0
Get the show on Podbean:
http://rfgenplaycast.podbean.com/
On iTunes:
https://itunes.apple.com/...ion-playcast/id1038953364
On YouTube:
https://www.youtube.com/w...w6YG7me8&feature=youtu.be
On Stitcher:
http://www.stitcher.com/p...ation-playcast?refid=stpr
And follow us on Facebook:
https://www.facebook.com/rfgenplaythroughs
And Twitter:
https://twitter.com/RFGPlayCast
Continue reading Episode 29 - RF Generation Playcast
Jaws was one of the August community playthroughs here at RFGen and it was the first time I had played this particular game. I have to say, it's a bit of an oddity. The majority of the gameplay is non-scrolling horizontal shooter, but there are a few different mechanics thrown in to change things up a bit. On paper, the game doesn't sound impressive - an LJN published tie-in to the fourth (and arguably worst) Jaws movie, Jaws: The Revenge. But how does it play?
Check out the review!
Welcome members to another edition of
RF Generation's Site News
! In this issue, we announce October's creepy playthrough, make the final turn toward the upcoming Retro World Expo, and finally, thank all of those members who sent in submissions to our site during the month of August.
REMEMBER: If you have any news about upcoming events or topics that you think the site needs to hear about, please PM singlebanana and put "RFG Site News" in the subject line. Who knows, maybe your news will make our front page!
----------------------------------------------------------------------------------------------------------
Continue reading All Our News Are Belong To You: September 2016 Edition
Image shamelessly stolen from the Castlevania Wikia page.
When I was a kid, this was the baddest looking box art in all the land
when it came to Game Boy games. And by bad, I mean AWESOME.
Nostalgia can be a very powerful force. It can make adults look back fondly on all sorts of things that, viewed objectively, probably aren't as great as we remember them. For a child of the 80's, that can be almost anything. From VCRs and teased hair, to classic cartoons and our favorite movies and video games, there are times when it's hard to take a step back and look at those old favorites with a more critical eye. Sure, that one Poison album might be one of your favorites of all time, but musically, does it still hold up? What about your favorite childhood cartoon...could you watch it today without cringing or thinking it's nothing but pure cheese?
Now think about your favorite video games as a child. Sure, some of them probably stand the test of time. But for every
Super Mario Bros
or
Contra
, there's always a handful of games that we may still hold in high regard and still have much affection for. If we could set aside our own memories and youthful experiences, would we still hold those works in the same esteem? For me, one of those games is Konami's
Castlevania: The Adventure
on the Game Boy.
Continue reading Castlevania The Adventure, 1989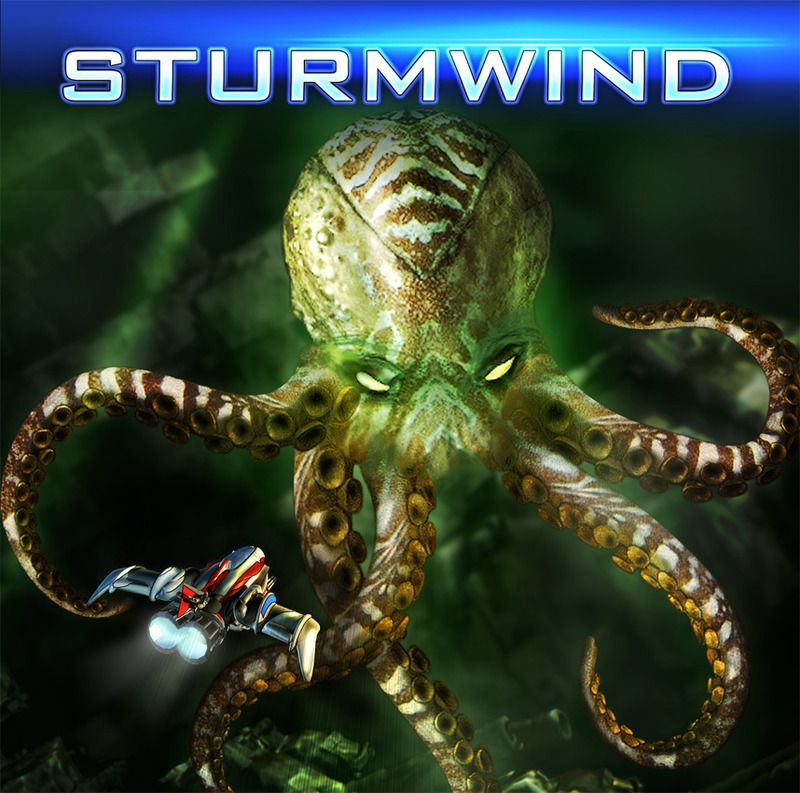 Name:
Sturmwind
Console: Dreamcast
Number of Players: 1
Genre: Shoot Em Up
Publisher: redspotgames
Developer: Duranik
Release Date 4-23-2013
How Obtained: Purchased
Where to purchase: Ebay as the publisher has sold out.
Originally starting development as '
Native
' for the Atari Jaguar CD in 1997
Sturmwind
would have a troubled development history causing many to wonder if the game would ever see the light of day. It would take another sixteen years of development before 'Native' now known as
Sturmwind
was released on the Sega Dreamcast. So is it worth the wait? Let's find out.
Continue reading Shoot the Core!: A review of Sturmwind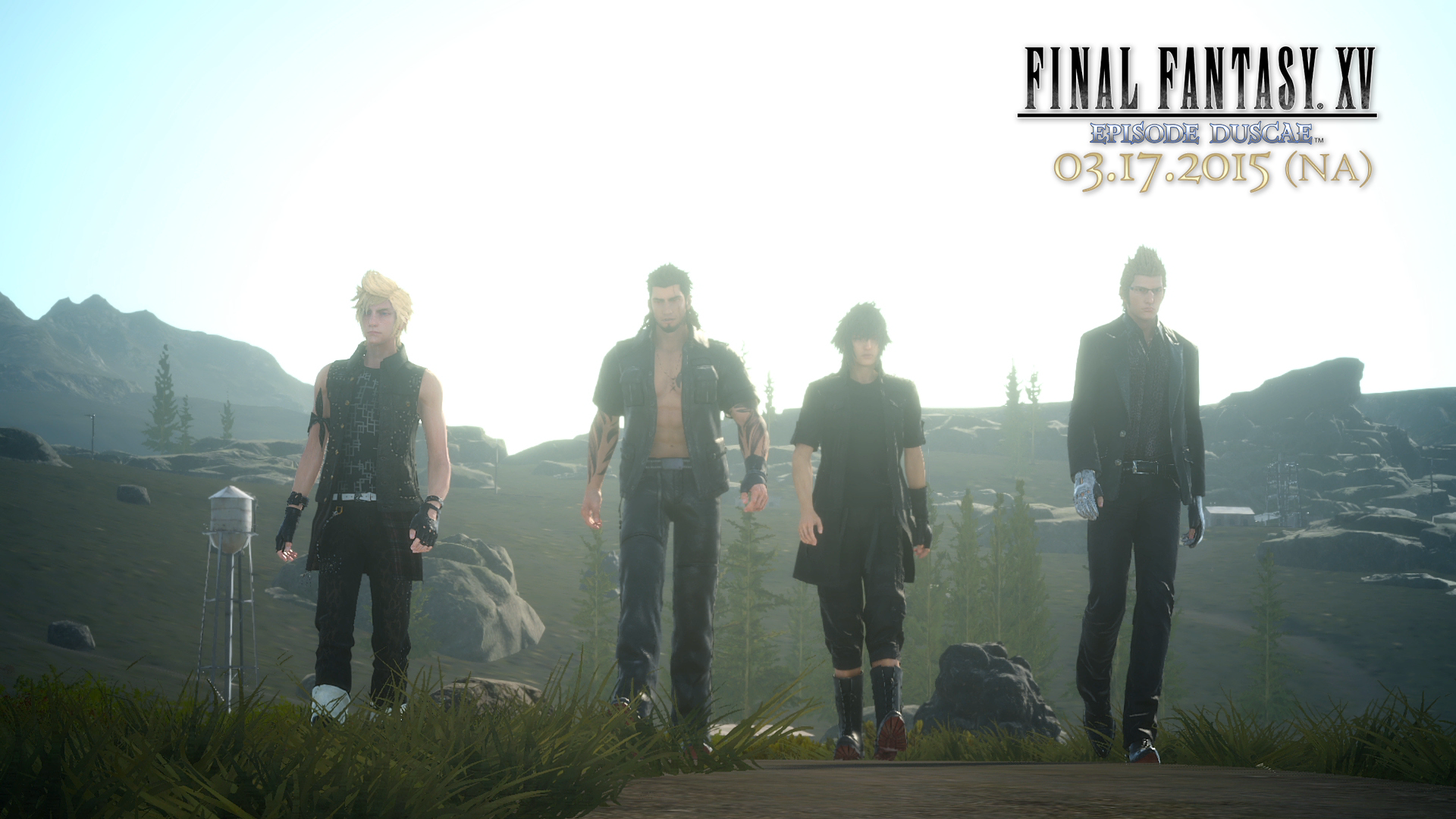 From the SquareEnix press site
With the release of
Final Fantasy XV
a mere handful of weeks away, I should be getting more and more excited. I should be devouring every trailer and screenshot with abandon, but I'm not. Instead of squeeing at the thought of a new massive RPG from SquareEnix's flagship franchise like a 14-year-old girl at a Justin Bieber concert, I find myself caring less and less, to the point where I probably won't even play the new game. It's disappointing, and has had me thinking for a while now about other times this has happened to me.
Continue reading Final Fantasy, We Need to Talk....Call Me
I want to take a brief break from my usual blogs about my store to talk about
Mighty No. 9
now that I've had several weeks to take it all in. If this is something you'd be interested in reading about please click the link below. If not then we can't be friends......
Continue reading Mighty No. 53......%
RetroWorld Expo 2016 is only 6 weeks away! We thought now would be a good time to write up a little Strategy Guide to help you get the most out of your RWX Experience.
Continue reading How to Win at RetroWorld Expo 2016