---
Well, the holidays are nearly upon us. Family will be coming in to town, the eggnog will be flowing, and there will hopefully be some games under the tree for all of us. With all the stress of the holidays, what better way to unwind (or take out your frustrations) than will a few fighting games!

Our featured game this week is a newer title (for the US at least) on the Nintendo DS, Bleach: The Blades of Fate. Our reviewer, Shimra, had pretty much nothing but praises for this game. It sounds like a title that you can easily get some life out of. No matter if you're a fan of the cartoon series, this will be a great game to play. Give it a shot!

The featured image is for Guilty Gear X2 on the Sony Playstation 2. Not many fighting games are as fast paced, well executed, and downright fun as this one. Although a fairly pricey title in the recent months, it still sells for less than when it was originally released. If you can, pick up a copy of this game.

What better way to play fighting games than with a great arcade stick?! Our featured hardware is the Hori Fighting Stick SS for the Sega Saturn. I used to own one of these, and let me tell you, their claim of using "GENUINE ARCADE PARTS" is exactly what they mean. From the odd color of the buttons to the feel of each button and the joystick, this is as close as you will get with a fighting stick to the arcade.

The featured collection belongs to Moriya Hanzo. The first thing that appealed to me was the Sony Playstation RPG collection he has. Then I say his other PS1 image. Look at all those great fighting games! Some of the biggest fighting games in history are in his collection! I bet he could strike up a great coversation with you about fighting games.

Well, that's it folks. Another week, another few days closer to the holidays. I do want to wish all of you out there a Happy Hanukkah, Merry Christmas, Happy Kwanza, and a Happy New Year. Please be safe this season and game on! Oh...and keep it tuned to RFG on channel 3!



This week is special for a lot of us. Families are getting together to remember everything they're thankful for, a good meal, some board games with the cousins, or some good shopping deals. The anticipation for that turkey to come out of the oven is great. Well, what better game to feature than Anticipation for the NES?! I know it's not one of the best NES games (nor is it in the top 100 most likely), but I felt that this was a great time to feature it! It plays like a board game on your TV. Read the review for my take.

Our featured image is from Family Feud on the SNES. As I sit here watching a little TV, I see that Family Feud is on reruns right now. It's starring that Al guy from Home Improvement. It's basically the exact same show as 30 years ago. Pretty amazing that it's still around in a similar form (...please, please return Wheel of Fortune to it's simpler, better days without hundreds of bonuses and crap quick puzzles).

Our featured hardware is the new Nintendo Wii glove from Nintendo themselves. Maybe the TV market will start to die off since they may not be throwing their WiiMotes mindlessly. Nevermind...people still will.

The featured collection is from shaggy. Shaggy works extremely hard to keep his collection clean, organized, and complete. I think he's slowly compiling a great collection!

Everyone, please have a safe, happy, and wonderful holiday. Remember everyone that is in your life to allow you to eat that turkey this Thursday. And when you've eaten your fill, come over to RFG to talk it up!



---

Posted on Oct 29th 2007 at 02:01:34 PM by (

Mezmoron

)

Posted under

Site News

,

Bionic Commando

,

Splinter Cell

,

Tom Clancy

,

NES

,

NGage

,

justabum

,

Acclaim

,

Wireless

,

Controller

,

Splendiferous
This week's features start out with a well made game from the Nintendo Entertainment System library. Bionic Commando is a game that most NES fans have played and enjoyed. It has a neat concept where you cannot jump. Instead, you use your bionic arm (a la Inspector Gadget style) to move from platform to platform. Not only does it help you move, the arm also attacks enemies and grabs items from a distance. Overall, a great game for a cheap price.

The featured image this week is from a system that not many of us bothered with. The Nokia NGage's Tom Clancy's Splinter Cell: Team Stealth Action. The gun on the art is pointed right at your head, or possibly at the head of the guy standing over your left shoulder! Ack!

Our featured hardware is for the Double Player Wireless Head-to-Head System by Acclaim. What does that long title suggest? 2 wireless controllers. I know, not as exciting as the original title, but trust me, these controllers we awesome! Not very many third party controllers can stand up to the original, but these do the trick.

The featured collection is that of justabum's. He has a very impressive NES complete in box collection that looks like it's nearing completion. It must have cost a ton of money, or possibly just great trading. Send him a messege! Maybe he has something you're looking for or maybe you have something that he values.

Well, that's it for this week. It's time for me to get back to work. Until next time, keep it tuned in to channel 3 here at the wonderful, splendiferous RFG.

(The writer of this article takes any and all responsibility for harm that the word 'splendiferous' may have caused to the reader.)






Here we have it. That game of the century! Well, not quite, but we do have a fairly pleasant little game here to feature.

This game, Dolphin, is a fun concept that uses one of the smartest animals on the planet as it's hero. Well, he would be a hero if the game actually had a story line. In Dolphin you are trying to get away from the evil giant squid that is chasing you. There's even a way to make the chaser become the pursued! Give the game a shot and then post your high score in our Atari 2600 scoring thread!

Our featured image is for Gopher by US Games. I've never played this game, but look at the cute little guy eating a carrot. Precious. If anything, maybe it'll give you a good laugh thinking about Caddyshack or something.

The featured hardware is the Wico Command Control[Ball] for the Atari 2600. Ever use this controller? It was surprisingly easy to use and the metal design of the stick made it very easy to move around. It almost felt like 360 degree motion.

Lastly, our featured collection is of GagaMan. Although he doesn't have Atari 2600 things listed, he at least has a great Sega collection kicking. Check it out!

Well, that's another week of features from us at RFGeneration. Is there something you'd like to see featured? Please send me a message, and maybe you'll get to see it up on the front page! Thanks again for taking a look and remember to keep it tuned in to Channel 3 here at RFG.



---

Posted on Sep 24th 2007 at 03:52:38 PM by (

Mezmoron

)

Posted under

Site News

,

Amplitude

,

Elite Beat Agents

,

PS3 Bluetooth Headset

,

Tretiy

,

Playstation 2

,

PS2

,

Playstation 3

,

PS3

,

Nintendo DS

,

NDS


This week we are taking a look at the Music and Rhythm genre. Our featured game for the week is Amplitude for the Playstation 2. This is a very unique game that has a ton of replay value. You are basically a DJ that takes the layers of songs (Vocals, Guitar, Bass, Drums, etc.) and puts them together to make the track. It is a fast paced game that relys on your musical ear and rhythm.

The image that we are featuring is from the Nintendo DS game, Elite Beat Agents. This is undoubtedly one of the best Nintendo DS games to date. It is basically like DDR in your hands! Don't believe me? Try it!

Our featured hardware is the Playstation 3 Bluetooth headset. This little product retails for a modest $49.99 and will also work with any cell phone out there that is Bluetooth compatible. This is obviously used for online communications. Now sure, your current bluetooth headset will work with the PS3, but the red and black colors really set this one apart.

The collection that we are featuring is from Tretiy. Now, he may have a small collection, but he has goals, which I like. Take a look at his collection page to see what he has in mind for the future. I think it's great that he has found a home here!

Well, that's it folks. Until next week, keep it tuned in to channel 3 here at RFG!




This week, it's time to bring out the big gun!

Our featured game this week is Super Mario Bros. 3! A favorite for many, many gamers. Maybe it is because we all grew up with this game, maybe it is because it is just stellar in every way, or maybe it is because of the silly plumber that we have all been trained to see as the poster boy of Nintendo.

Honestly, I think the answer is in all three. This is a game we grew up playing, it is a wonderful game from nearly every angle, and it does star the famous poster boy Mario. That aside, in Super Mario Bros. 3, you take on the role of Mario to defeat the evil Koopa King Bowser and his friends. With many more abilities than in the previous games, you have to be quicker, smarter, and more cunning than ever before! Check this game out if you haven't already. If you haven't, I feel sorry for you.

Our featured image comes from the Nintendo DS's Cars. This is a cute game full of races and mini-games. It is obviously based on the wildly popular Disney/Pixar movie. How could I not pick this image? Look at the car. He's so cuuuuuute! Well, my wife thinks so anyway.

Our featured hardware is in my opinion, terrible. The Turbo Touch 360 for the SNES is so hard to use, not sensitive, and not comfortable. Disagree with me? Let me know!

Lastly, our featured collection is from jtaylor. The collection may be small, but they definitely have some great games (including our featured game)! I bet our featured collection's owner has some great stories about where some of these games came from. Send him a message and find out!

Well, that's it for now folks. In the meantime, send checks payable to me and keep it tuned to channel 3!



---

Posted on Aug 14th 2007 at 12:17:39 AM by (

Mezmoron

)

Posted under

Site News

,

Ninja

,

Ninja Gaiden

,

Ninja Gaiden Sigma

,

Playstation 3

,

PS3

,

Ryu Hayabusa

,

Playstation 2

,

PS2

,

Gran Turismo 3

,

GT3


Well, I did it. I broke down and got myself a PS3. Bad idea? I don't think so. The first game I played has captivated me! That's why this week's featured game is based on this game.

Ninja Gaiden Sigma is one of Playstation 3's saving graces. While not a game that will sell a system, it is a game that shows some of what the hardware can do. The camera work is wonderful, the voice acting is wonderful, and the controls are wonderful. That makes this game, well, wonderful! I love being able to run along walls, run on water, and heck, even cut off some guy's head! Check this game out, you won't be disappointed.

The featured image is for Ninja Gaiden for the Nintendo NES. This game is one of the games a lot of folk remember from their childhood. Everyone remembers the boss when they first see him. All of the ninja classic items were found in this title, including throwing stars and katanas. Take a look at it again. You'll be surprised at how much you remember!

Our featured hardware is the Playstation 2 GTA3 pack. This was a great buy for racing fans and non-racing fans alike. Not only did you get a PS2 system, which some argue is the greatest thing since sliced bread, you also got one of the most realistic racing sims ever made.

Lastly, our featured collection belongs to Silent_shadow. This collection is full of games. Lots of Sega, Nintendo, and Microsoft games! Take a look!

Well, that's it folks! Have any suggestions on what you'd like to see featured? Send me a message or an email! Maybe I can get my hands on it and get it on the main page! Check out the featured thread and leave some comments! And always, keep it tuned in to channel 3!




---

Posted on Aug 8th 2007 at 12:33:31 PM by (

Mezmoron

)

Posted under

Site News

,

Barry Bonds

,

Hank Aaron

,

Baseball

,

Homerun

,

Record

,

Steroids

,

756

,

Washington Nationals

,

San Fransisco Giants

,

Mike Bacs
I know this isn't video game news, but regardless, it is one of the biggest things in American sports. Barry Bonds has finally passed Hank Aaron on the homerun list to sit atop alone at 756. In a game where Bonds was hitting 2/2 with a single and a double, he stepped up to the plate for the 3rd time. An 84 mph pitch came his way and then the ball traveled 435 feet into the right field bleachers.

The fateful pitch came from Nationals pitcher Mike Bacsik in the bottom of the fifth.

How do you feel about this? Were you able to put aside the possibility of the "era" and enjoy the moment? Let us know!





Another week means another week of features! This week, we will take a look at a small part of the handheld market. The featured game this month is Pinball. This is a very quirky game where you get to play Pinball anywhere you want! Well, in 1987, it was an awesome idea. There have been many times that this game had kept me busy. Okay, it still does sometimes!

The featured image of the week is from the Nintendo DS game Harry Potter and the Goblet of Fire. I figured that since the new movie was released and the last book hit the shelves, it'd be a good time to feature one of the Harry Potter games. The game is based off of the fourth book. Although a tad easy in gameplay, it is a fun game to play through, especially if you like the Harry Potter series.

Our featured hardware is the poor Neo Geo Pocket Color. The Neo Geo Pocket Color was a much maligned system that either came out too early or too late. No one really seems to know. It had some great games, like Bust-a-Move and Baseball Stars. I think the biggest thing that hurt it was the price point of the parallel console system. Many people equated Neo Geo with expensive. That is why I have dubbed this system poor.

The featured collection this week goes to epv39. Epv39 has quite a handheld collection, not to mention one of the cleanest and most organized collections on the site. Take a look!

I think you all would agree that this is a very special week for the features. I think this is the first time a game was featured that wasn't plugged into a console. Make sure to check out the forums and keep it tuned in to channel 3!



Here it is folks. A long awaited week for me! I am featuring one of my favorite games of all time. Not only that, we have some other things that some people might have never seen! First off, we have the featured game. And what a featured game it is! Lunar: Silver Star Story Complete is one of the most dynamic and compelling RPGs ever made. Not only is the translation filled with satire and humor, the characters really make a connection with the player. Give this game a try. Please.

Next we have the featured image. The image is from the Nintendo DS's Lunar: Dragon Song. The game? Not so good. But it's Nintendo DS, and I love the system, as most of you know. Now, I actually played through the entire game, and I must say, it was rough. Not very well made, and obviously thrown together under a deadline. But, I must say, it is worth the $10 you can get it for now.

Our featured hardware is from the Sega Master System. The 3-D glasses. What are they? What do they do? I don't know! I just thought they looked fun. Do you know the story behind them or have used them? Submit a review and overview for them! We'd all like to know!

Lastly, we have the featured collection. It has been quite a while since we have taken a look at his collection, so it's about time! Captain_Nintendo has been amassing games for a long time now, and his pictures show it! Take a look!

Keep it tuned in folks! Check out our blogs! They're a good read and very informative! Remember, we're here for you! Let us know what you'd like to see!






There's no real theme this week, but you'll enjoy it nonetheless. The featured game this week is Twisted Metal: Head-On. It is a really fun handheld game for the featured hardware, the Playstation Portable, or PSP. The featured image is Hydrosub: 2021 for the nearly unknown Action Max. The featured collection belongs to JeFIzM. Like the Nintendo NES? Then you'll love this collection!

As always, keep tuned in here at RFGeneration.com!


Hey everyone!

I just wanted to drop in and give props to you all! We are now over 27,000 games, 37,000 images, and 1,000 pieces of hardware! That's one heck of a feat!

Want to help out? Hit Submit Site Info on the left side of the page or click this link. Just make sure to follow the guidelines seen here (games/hardware) and here (images).

And as always, keep it tuned into channel 3.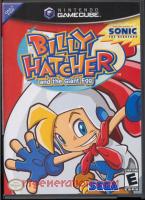 Well, believe or not...I am not making this up...It is National Egg Salad Week. I hope you like eggs, because you're going to get a healthy dose of it in this week's features! First off, we have the featured game, Billy Hatcher and the Giant Egg for Nintendo Gamecube. It's a very interesting game in which you roll eggs and play with eggs...you get the point. Secondly, we have our featured image. The image is for a not very well known egg-cellent game by the name of Eggomania. Just look at that image. Wow. Our featured hardware is the Pro Controller for the Atari Jaguar. Look at all of those buttons. Geez! Finally, our featured collection goes to one of our resident pack rats, Ghost Soldier.



Buy some eggs, cook some eggs, eat some eggs, enjoy some eggs. Don't throw some eggs, you'll get in trouble! And always, keep it tuned to channel 3 here at RFG!





Hey everyone! Just a little note to give props to everyone for adding images to the database! We're over 36,000 images and growing by the minute! Check out everyone's collection. Our members have been hard at work collecting and also adding pictures of their new finds!

Also, if you get a chance, head over to the messege boards and leave your opinion on a variety of topics! We love hearing from all our members!

As always, keep it tuned to channel 3 here at RFG!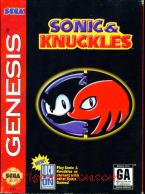 I don't want to title this week, but if I had to, I guess it'd be....Sonic Week! Why? Well, while at home, watching TV, I would always see these wonderful commercials for the fast food chain Sonic. Well, they have these drinks that combine ice cream and flavored slushie, and I have always wanted to try them since we don't have Sonic in our area. Well, my wife and I went on vacation last week to the south and decided that we had to find a Sonic. Heaven, pure Heaven. It definitely beats our crap in the North. Anyways, I digress.
Our featured game happens to be the odd cartridge, Sonic & Knuckles. Most people love the fact paced platforming hyjinks of our hedgehog friend. This is a great game for everyone to play. Heck, it's like a 4 in 1 cart if you own some of the other Sonic games. The featured image is the Japanese front box version of Sonic Advance 2. Our hardware is one of the great "unknown to most" systems, the Neo Geo Advanced Entertainment System (Japanese version). Last, but not least, our featured collection belongs to Fighter17. Fighter17 has one of the best collections on our site in my opinion. Nearly every one of his games are owned because he plays them. That is something us collectors do not do nearly enough of.
That's about it folks! So remember, keep it tuned to channel 3. Visit the forums! Visit our collection tools! And please, visit a Sonic!