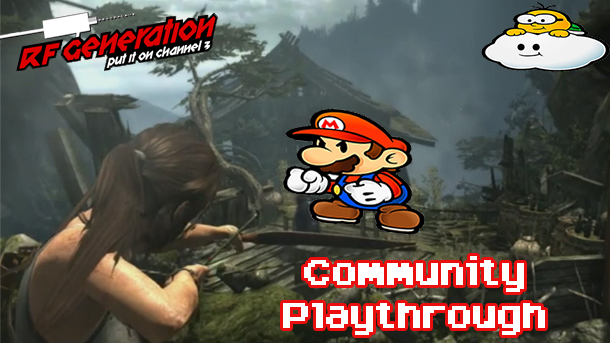 Did you hack and slash your way to victory as Sir Daniel Fortesque? Did the Dark Knight restore order to Gotham City? Thank you everyone who joined us in March and played
MediEvil
and
Batman: Arkham Origins
.
Now it's time to unveil our next adventures to the RF Generation community.
For the April Retro Playthrough, we journey through the Mushroom Kingdom to once again rescue Princess Peach from the clutches of Bowser in the classic Nintendo 64 title
Paper Mario
. Bowser has stolen the Star Rod, which grants the wishes of its user and renders Bowser invincible, and it is up to Mario to locate the seven Star Spirits, defeat Bowser, and restore peace to the Mushroom Kingdom. In what began as a sequel to Super Mario RPG for the SNES, Paper Mario is a unique blend of familiar Mario platforming and turn-based RPG mechanics. Do you have what it takes to foil Bowser's latest scheme and save the Mushroom Kingdom from turmoil? Join us in playing
Paper Mario
and find out!
The modern side will explore the 2013 reboot of Lara Croft's adventures in
Tomb Raider
. Get ready to experience the creation of a legend and uncover how Lara becomes the Tomb Raider. Explore jungles, mountains, and of course, tombs this April with fellow RF Gen members.
Paper Mario Discussion Thread
Tomb Raider (2013) Discussion Thread