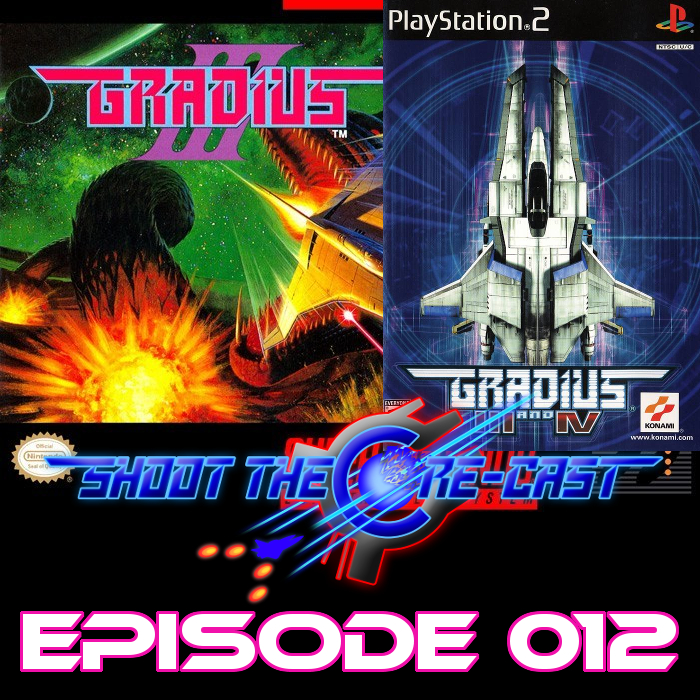 Here in Episode 012, MetalFRO and Addicted tackle one of the most difficult arcade shooters of all time, the legendary Gradius III, from Konami. Not only that, but we compare it to the much more friendly, and approachable port, released on the Super Famicom and SNES. Which version will we prefer, and which should you play? Have a listen, and hear what we think about these 2 iterations of the game.
Here's the direct link to listen to the podcast on the site, or download the MP3 for later:
http://rfgeneration.com/p..._ep_012_-_gradius_iii.mp3
Check us out and subscribe (and rate!) on Apple Podcasts!
https://itunes.apple.com/...re-cast/id1432819542?mt=2
We're listed on Google Play - subscribe and review the podcast over there!
https://play.google.com/m...h3vrijcro4yno3yrkeawnx6nu
We're on Stitcher Podcasts now, as well, so if you use that service, have a listen to the show from there!
https://www.stitcher.com/...odcast/shoot-the-corecast
We have t-shirts! Help support the podcast, and rep the shmup community by buying a Shoot the Core-cast tee!
https://www.redbubble.com...t-podcast?asc=u&p=t-shirt
Here's the original discussion thread from the forum:
http://www.rfgeneration.c...m/index.php?topic=18999.0
Thanks for listening, and we hope you enjoy the episode!