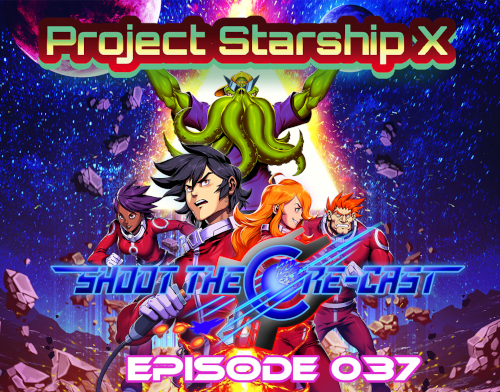 In Episode 037, Addicted and MetalFRO welcome in Ed from the Bullet Heaven series on YouTube to discuss the game that Bullet Heaven awarded its top honors to for the year:

Project Starship X!

Do the Rogue-lite elements enhance the fun, or get in the way? We talk about that, and much more!

Check out the episode right here at RF Generation:

http://rfgeneration.com/podcasts/shmupclub/?name=2021-08-31_stcc_ep_037_project_starship_x.mp3

Listen to the episode on your favorite podcast service, all available through our Linktree page:

https://linktr.ee/shootthecorecast

Check out the original discussion thread for the game here:

http://www.rfgeneration.com/forum/index.php?topic=19565.0

Thanks for listening!

Recent Entries

Math Assignment (10/23/2021)
Voyage of the Dogs (10/21/2021)
A Brief Look At: Metroid Dread (10/17/2021)
MLA Writing (10/15/2021)
A Reflection on Games as Events Instead of Consumables (10/14/2021)




No one has yet added any comments to this entry. Why not be the first? Of course, you must be a registered user of RF Generation to comment, and if you are and are also logged in you will see the comment box below. If you see that, then comment til your heart is content! Not logged in? this login page will get you logged in!




Login or register to comment

It appears as though you are not a member of our site, or are not logged in.

It appears as though you can not comment currently. Becoming able to comment though is easy! All you need to do is register for the site! Not only will you be able to access any other site features including the forum and collection tools. If you are a registered user and just need to login then you can do so here.

Comment! It's easy, thoughtful, and who knows you might just enjoy it!