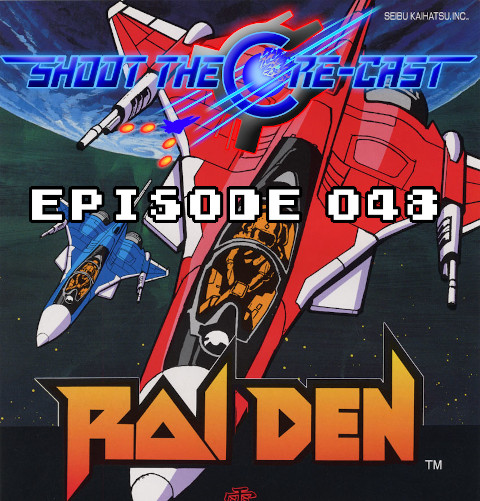 In Episode 048, Addicted and MetalFRO pick apart Seibu Kaihatsu's flagship game

Raiden,

to kick off our Summer Of Raiden event! What makes this game tick? We try to get to the bottom of it, and figure out what made it so popular, and have such lasting appeal.

Listen to the episode right here on RF Generation:

https://www.rfgeneration.com/podcasts/shmupclub/?name=2022-07-16_stcc_ep_048_-_raiden.mp3

Check out our Linktree page to see all the podcast feeds to find your preferred service:

https://linktr.ee/shootthecorecast

Check out the original discussion thread for the game here:

http://www.rfgeneration.com/forum/index.php?topic=19666.0

Thanks for listening!

Recent Entries

Exploring the Infinite Fusion Calculator (12/5/2023)
Thoughts on the Nintendo Switch OLED Model (11/21/2023)
Hypnospace Outlaw (10/30/2023)
OMNIFATE's Release, and a Bit of Development History (10/1/2023)
This Way Madness Lies is the Best, Weirdest Game I have Ever Played (8/21/2023)




No one has yet added any comments to this entry. Why not be the first? Of course, you must be a registered user of RF Generation to comment, and if you are and are also logged in you will see the comment box below. If you see that, then comment til your heart is content! Not logged in? this login page will get you logged in!




Login or register to comment

It appears as though you are not a member of our site, or are not logged in.

It appears as though you can not comment currently. Becoming able to comment though is easy! All you need to do is register for the site! Not only will you be able to access any other site features including the forum and collection tools. If you are a registered user and just need to login then you can do so here.

Comment! It's easy, thoughtful, and who knows you might just enjoy it!