Besides video games, my biggest passion in life has always been drawing. Ever since I was old enough to hold a pencil, I was drawing Metroids, Sonic, and Battletoads. In elementary school my homework was riddled with sketches of Sub-Zero ripping Scorpion's head off.

When I wasn't drawing my favorite video game characters I was drawing pictures of my friends as super heroes. In middle school I began playing around with my own comic book with said super heroes (which is terrible) but I was in love with it, and at that point I knew what I wanted to do with my life. My old man, being the supportive father he is, came up to me one day and said to me "You should probably give that up. There's a lot of talented artists out there and I don't think you can make it. You should focus on getting a career installing home water heaters or something." Thanks, pop. So I gave up. If my own dad said I wasn't good enough to make something of myself, then I probably should quit and find something else to do. The problem is, I never did find something else. So now, almost 15 years later, I'm pulling my hair out at this 9 to 5.

Until now. At least a little bit.

I went to the Seattle Retro Gaming Expo last June. One of the vendors there was selling pixel art made from perler beads. He had these beautifully framed pieces of art, character sprites and scenes from classic video games.

If you don't know what perler beads are, they're little plastic rings that you align on a peg board and melt with an iron, and the product looks like sprite characters from the classic/8/16-bit era.




I know it's not exactly a new concept to most people in the retro community who has ever been to an expo, but I only started seriously collecting a month prior to this and it was the first expo i've ever been to so it was brand new to me. And I loved it. Now I had a mission. So that night when I got home I began working on my own stuff. Of course, I started with a simple Mega Man which takes about 45 minutes total, but I felt ambitious right away and made this triumphant beast




In all, about 15,000 beads. I spent more than a month and easily over 40 hours working on it. I was going to send it to someone who owns a store in Jacksonville, FL with a business card attached to it. What better way to get your name out there than to have a huge piece of video game art hanging up in a retro game store? However, I was afraid the glass in the frame would break during the trip across country, so I never ended up sending it out. I was pretty bummed, I wanted people to enjoy looking at it as much as I enjoyed making it.

However that didn't stop me. Shortly after, I opened my own Etsy store. Baby steps.

And as luck would have it, I had a 1-Up. KWVintage games, a retro game store in Canada and a member here at RFgen, got ahold of me to buy a game lot. I asked him simply if he was interested in a smaller, shippable picture, and he responded with "Actually, I love pixel art. Are you interested in a consignment deal?"

And just like that, I was on the verge of something. For the past two months I've been supplying KWVintage with smaller pieces of pixel art. Refrigerator magnets mainly, I'm still getting my feet wet. Sales are slow because the shipping time/distance, but it's still very encouraging to see them sell when they get to the store.

Here are a few of the sprites I send to him.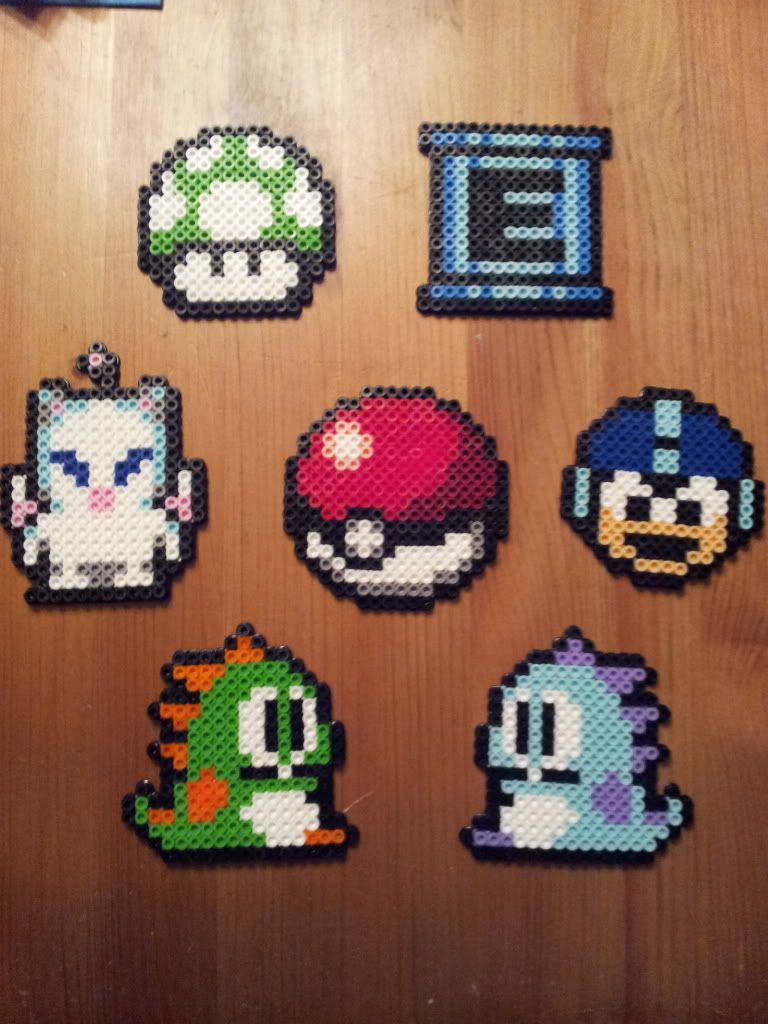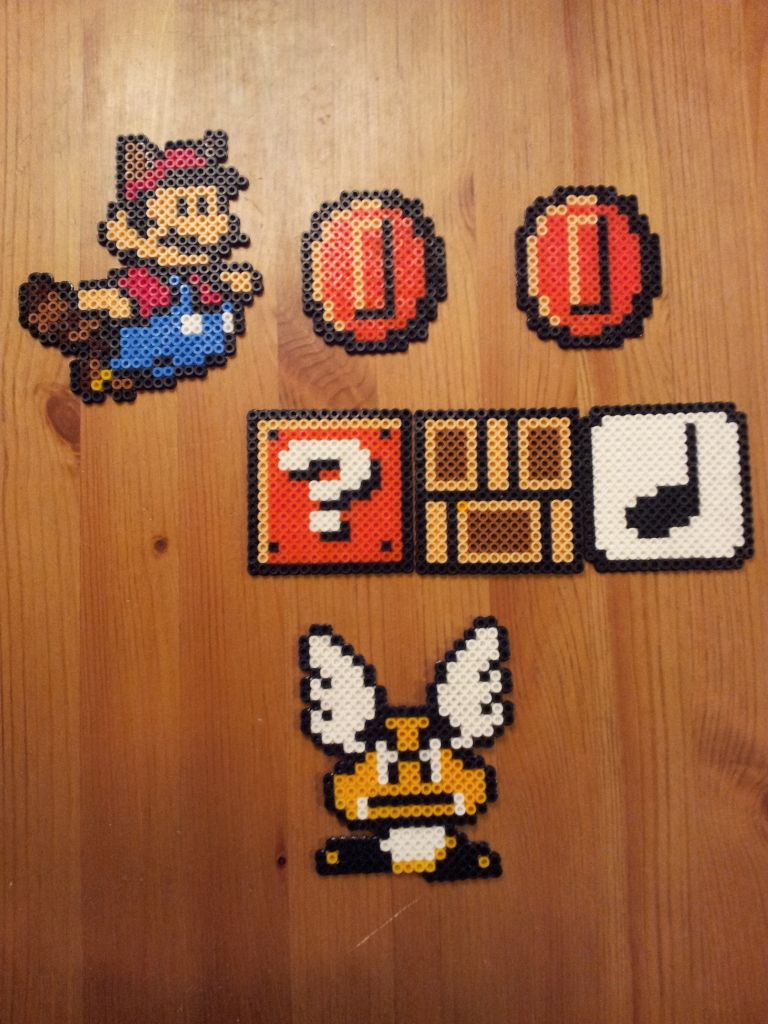 Then this happens. John Hancock, the man running the Cowlitz Gamers for Kids Expo in April, tells me that vendor tables were free. FREE!!!! All they expected was a percentage donation from the sales at the expo to their charity. Unfortunately, I'm not quite prepared yet. Crummy. Next year......

But now I have the itch. I've tried to reach out to a few other store owners, and surprisingly, I got yet another consignment deal! This store is called Pink Gorilla, and they have a few stores in the Seattle area. So within a matter of a few months, I'm an art vendor for multiple stores. How did that happen?

I'm not sure where it will go from here, but I'm having fun doing it. I may not be counting fat stacks as an artist for DC Comics, but I'm happy doing what I love.