Zagnorch Productions



in (a very precarious) association with






Presents




TRIPLE-M:




A BLUE FRIDAY BONANZA
After almost eight years of serious collecting, I was nearing a pretty impressive milestone: over 3000 unique pieces in my collection! And what better way to achieve such a lofty goal then by taking advantage of Goodwill of Silicon Valley chain's "Blue Friday" sale the day after Thanksgiving? Little did I know that it would become my longest thrift-crawl ever, clocking in at 13 hours, travelling 175 miles, and visiting 17 different stores, some of them twice. But would all this effort be enough to put me over the top? Let's find out...
- CIB Sam's Club-exclusive Intellivision Flashback plug-&-play console,
$5.99
$4.79: includes a complete set of overlays exclusive to the Sam's Club release. Interestingly enough, the return slip was still taped to the box, with the reason why it was returned:
Whoever didn't like this most likely leads a sad and pathetic existence. And yet, I cannot bring myself to hate him, merely pity him.
ANYway, moving on...
- CIB Sam's Club-exclusive Sega Genesis Classic console,
12.99
$9.74: Includes an exclusive
12-Dino-Games-In-1
cartridge.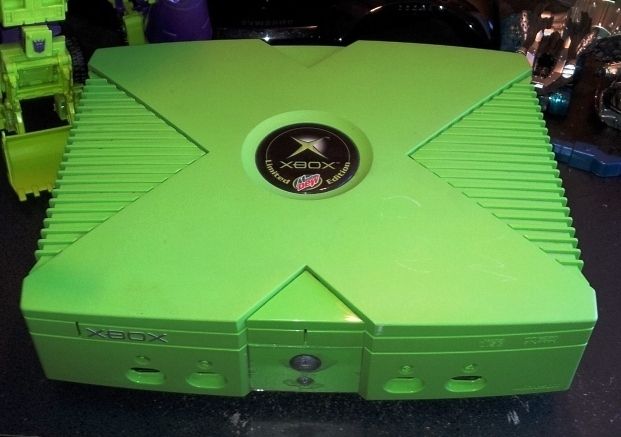 - Limited edition Mountain Dew XBox console,
$29.99
$22.50: Devastator really dug this pickup for some reason.
He told me it could use some purple highlights, though.
On to the reading material: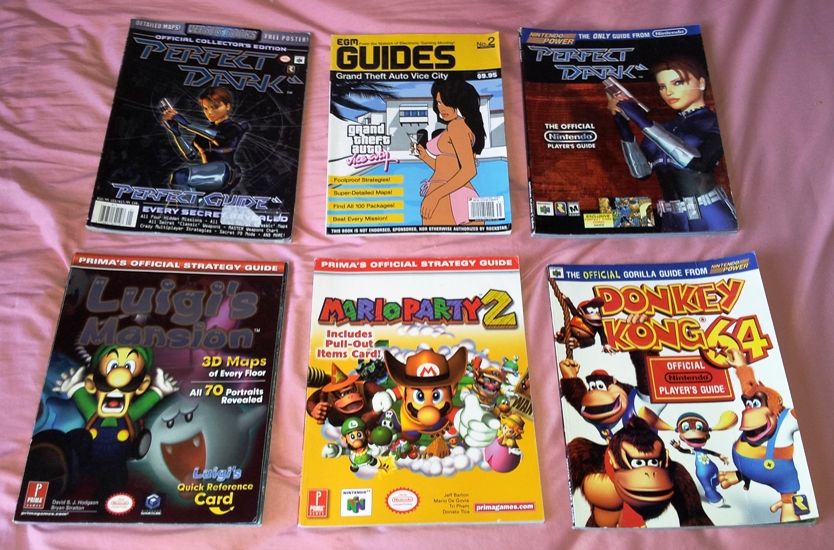 - 6 game guides,
$14.95
$10.45 for the lot
Now it's time for the games themselves, starting with my first-ever X-Bone pickup: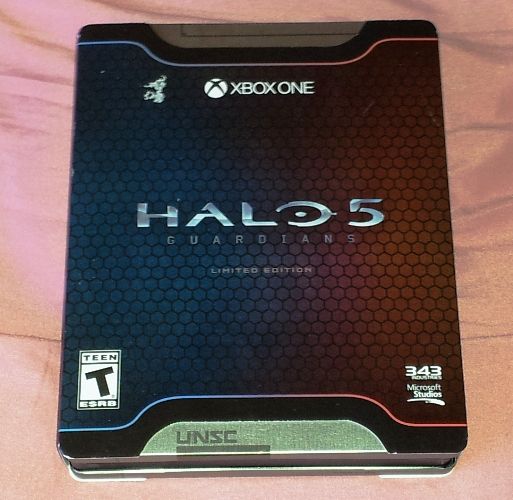 - CIB
Halo 5 Guardians
Limited Edition,
$29.99
23.99: Not only is this complete, it's also practically brand-new.
Howzabout a little international intrigue with these Japan-region finds: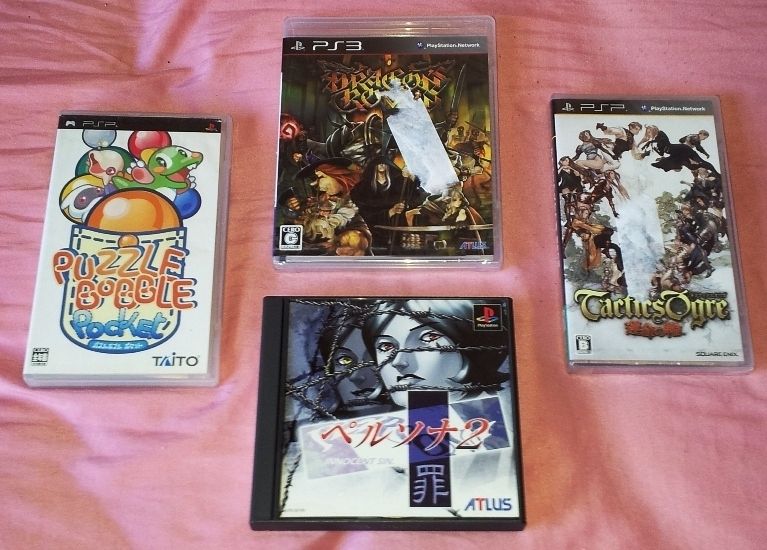 - CIB
Puzzle Bobble Pocket
for PSP,
$3.99
$2.99
- Sealed
Tactics Ogre: Unmei no Wa
for PSP,
$5.99
$4.49
- Sealed
Dragon's Crown
for PS3,
$5.99
$4.49
-
Persona 2: Innocent Sin
(no manual) for PS1,
$5.99
$4.49
On to some of the more mundane game scores: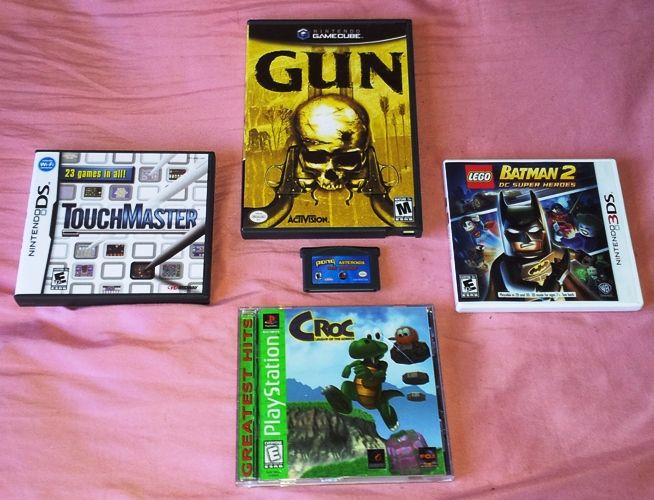 - CIB
GUN
for GameCube,
$2.99
$2.09
- CIB
TouchMaster
for DS,
$5.99
$3.89
-
Pong-Asteroids-Yars' Revenge
GBA cart,
$3.59
$2.33
- CIB
Lego Batman 2
for 3DS,
$5.99
$3.89
- CIB
Croc: Legend of the Gobbos
(Greatest Hits) for PS1,
$2.49
$1.99
By now you're probably wondering which game put my collection at 3000. Why, it's only one of the greatest pieces of electronic entertainment that's ever been pressed onto a digital disc! As you already know, obviously I'm talking about: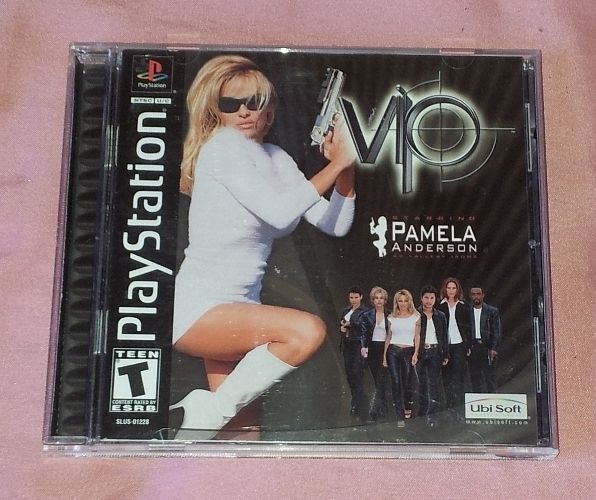 I'm sensing homicidal levels of jealousy from you.
And there you have it: a legendary thrift crawl that culminated in a very enviable milestone. Pretty cool, huh? But don't leave just yet, 'cuz now I'm gonna show off my gaming thrift-scores of the NON-video kind: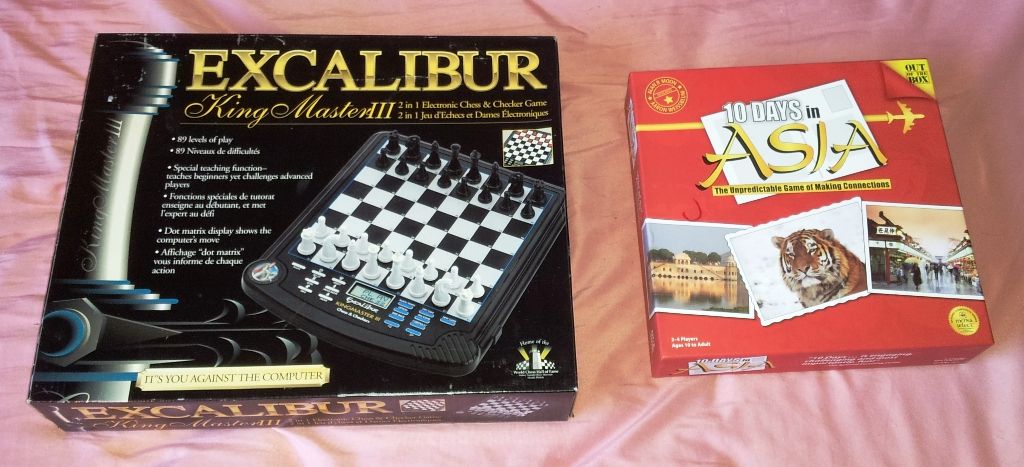 - CIB Excalibur King Maker III electronic chess set,
$10.49
$7.87: This one's for you, Shaggy.
- CIB
10 Days in Asia
,
$3.49
$2.27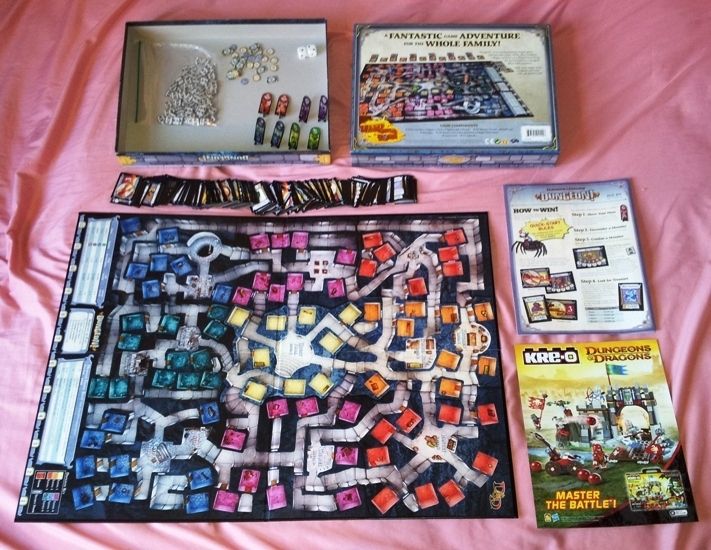 - CIB
Dungeon!
Fantasy Board game,
$5.99
$4.19
- Sealed
Sharper Image Perfect Pitch Tabletop Baseball
,
$7.99
$5.99
And now, the most awesomely awesome board game ever: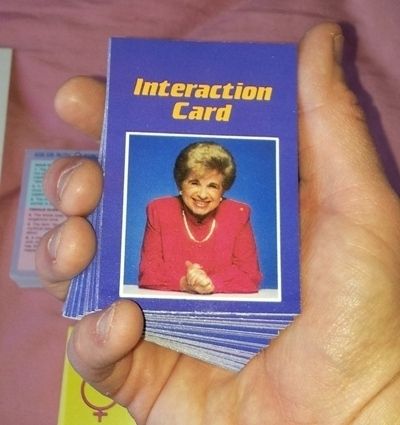 Who wouldn't want to "interact" with that hot tomato? (God, I'm so lonely)
So, who wants to go a few rounds with me? I'll even let you go first-- wait, where are you going? Get back here, you prudes! Ahhh, who needs ya! I'm sure I can find someone who's willing to play this--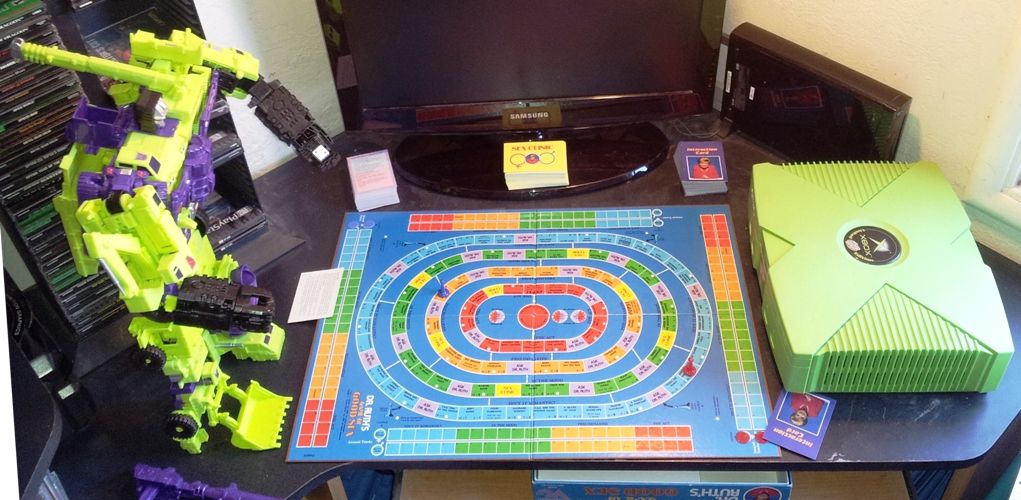 Errr... on second thought...
...'Late