---




Another episode of Stuck in the 80's means another chance to dive into some awesome 80's themed nostalgia, this time it's all about Halloween! Will Duke be able to repair enough time fragments to get back to his own time? Put it on Channel 3 to find out!



Got one of these recently. Well, the US version. And I'm really digging it; I grew up with the original beige brick as my first computer/game system and have several years' worth of great memories surrounding it. After loading the C64 Mini and putting it through its paces, I have a few thoughts to share that extend to the current wave of retro emulation systems and why I moved away from PC gaming.


Continue reading Thoughts on the C64 Mini



I love it when games combine multiple genres and styles of gameplay. The Guardian Legend is an NES game that I love for its seamless transitions between shoot`em up and overhead action. When I heard that Blaster Master did a similar thing - I knew I needed to play it. Blaster Master was developed by Sunsoft and released in 1988. It combines elements of platforming, run and gun and overhead action. Does it do them all well though? Check out the video to find out.



Thunder Force IV

has been recently re-released on the Nintendo Switch as part of Sega's "Ages" series.


The last 5-6 years have been a marvelous time for the 'shmup' or shoot-em-up. Those of you reading the article are likely already familiar with the term, but for the uninitiated, it's a genre of games started in 1978, by Taito's Space Invaders, and continuing on through the 1980's, with landmark games like Namco's Galaga, Konami's Scramble, Namco's Xevious, Sega's Zaxxon, and later games like 1942 by Capcom, Gradius by Konami, and R-Type by Irem. These games usually scroll, though sometimes they're fixed, or single-screen, they're generally always 2D in nature, where the scrolling, or game area, remains on a single plane, and doesn't allow you to move in a "Z-Axis" sort of way, and pits you as a plane, space-ship, or other character/entity against a horde of oncoming enemies, all bent on your utter destruction.


Continue reading The Renaissance of the Shmup Part 2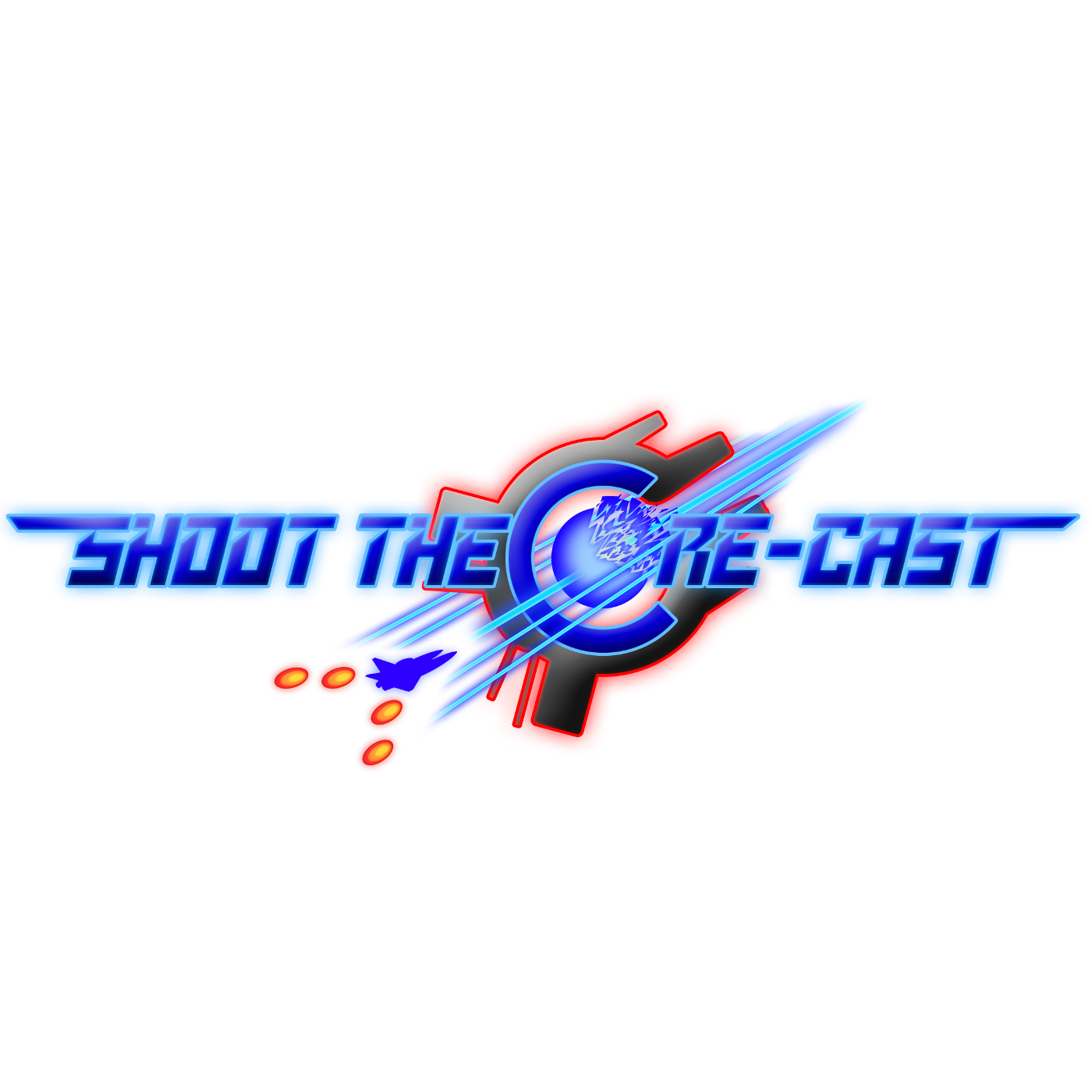 This quarterly report will cover upcoming and noteworthy Shoot 'em Ups. There are a lot of great titles here and you can be sure most of these will be covered on an upcoming play through.


Continue reading Shoot the Core-cast on the Radar: Fall 2018




Ah, October. It signals not just the start of Fall and all things pumpkin spice (for better or for worse), it also rings in the season of scares, creeps, and frights. For most holidays, the way in which I enjoy and appreciate them has changed as I've gotten older. But with Halloween, the reasons I love the season haven't changed at all. As an adult though, I'm able to enjoy all the same things in much more elaborate and fun ways. I'm able to get better costumes, get all my own candy, and find bigger, more intense ways of scaring myself. It's for this reason that Halloween has become my favorite holiday of the year as an adult.

In the spirit of that evolution, I thought I'd put together a history of some of my favorite spooky games over the years. These are in no particular order, and this is by no means a comprehensive list, as I tried to shy away from the most obvious choices in favor of more off-beat or oft-forgotten titles. There are also a bunch of games I'm sure would make the list if not for the fact that I haven't played them. So let me know what you think of my choices below, and feel free to recommend your own in the comments below.


Continue reading Spooky Plays: Anthology Edition





Here I was thinking that my days of writing about my old game store were over, but a recent event that was closely tied to my days there has pulled me back for one more. Not long ago I was invited to a wedding that turned out to be quite an amazing event for me. What do weddings and game stores have to do with each other? Find out below!


Continue reading Game Quest Gets Formal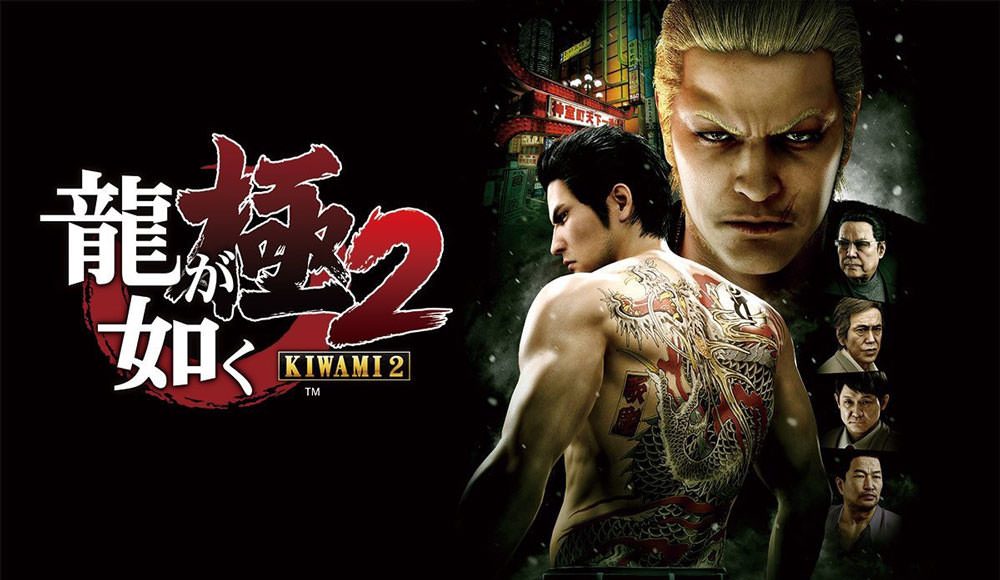 My first exposure to the Yakuza series was back in 2010 with Yakuza 3. I enjoyed the game so much that I have made it a point to play each new title as they release, and after several years and several new titles, I can confidently say that Yakuza is one of my favorite series in all of gaming. However, I missed out on the original two PS2 titles when they were released, and I have never gotten around to playing them over the years. Thanks to Sega's release of Yakuza Kiwami last year, a remake of the original Yakuza game for the PS2, I was finally able to experience the series' origin firsthand. With the recent release of Yakuza Kiwami 2, a remake of the second game in the series, I have now been able to experience an updated remake of what some consider the best game in the series.


Continue reading Yakuza Kiwami 2




In 2005, Capcom released Dead Rising for the Xbox 360. Capcom made their entry into the world of High Definition gaming a memorable one, as Dead Rising was like no other game before it. There were a few years around and following the release of Dead Rising where zombies would rule the roost, as games from both large developers like Capcom themselves, Valve, and Activision, had games or popular game modes that had a heavy emphasis on zombies. This popularity also coincided with the rise of indie games on the PC market, and zombie games thrived there for a few years until fatigue inevitably set in. Most of the biggest zombie games and modes were first person shooters, whether it was Nazi Zombies from Treyarch's Call of Duty games, Left 4 Dead, or Killing Floor, running around and shooting zombies made quite a bit of sense.

Capcom is not known for first person shooters, and instead designed Dead Rising in a completely different manner based around what it did know and had recently experimented with. Dead Rising has a third person perspective where combat is more focused around melee weapons. Guns do exist, but they are clumsy to aim and not particularly powerful until the player has completed one of the most difficult challenges in the game, which unlocks the most powerful gun, and overall weapon, in Dead Rising.


Continue reading Spooky Plays: Dead Rising



Join me for the stream of conciseness that is Neo's "A Brief Look At" series!

This month, we check out Nuclear Throne, a twin stick Roguelike, in the vain of Isaac or Enter the Gungeon!

Check out more of Neo, and the rest of the RFGeneration stream team at http://Twitch.tv/RFGeneration

Note: The audio is a little offset. I'm going to try and fix it and re-upload.


Every so often a game comes along that tempts me to buy a console. This week, naturally, it's Friv, with its web-slinging and web-swinging, its dope-ass photomode that I want so much I can almost taste it, and the fact that you can apparently walk around giving New Yorkers friendly finger-guns at will. I want to play Friv, dammit. I want to do flips and deliver quips and swing through a beautifully realized, puddle-free Manhattanbut I don't own a PS4. It's not a PC snob thing, I just don't want to buy a whole console for just one dang game.

So, what's a PC-only gamer to do when he wants to play some Friv today? Luckily, there are options! Lots of great options that are making me feel so much better about not having a PS4. These options are great, he insisted again, hoping everyone would believe him.

Shattered Dimensions, for instance, which The Global Authority On PC Games described as "pretty good" in an article last year. That's a ringing endorsement. And it's the only Kizi game on Google Sites, according to our article, which is now a bit out of date because it's not the only Friv game on Steam, and also, it's not actually on Steam anymore. Activision's license deal with Marvel Entertainment was only through 2017 and the game was pulled from sale. So I can't play it.


In the share market, you analyse the situation and make an educated guess about the outcome and earn money from it. But when it comes to cricket a tipster of cricket have to consider a lot of factors. Such as team combination, Weather, pitch report, strengths and weakness of players, spin and pace combination, past records, players form etc. Even though after analysing and making sure about all these things, you cannot always win the cricket bet because it can never be 100% accurate cricket predictions. Apart of these factors a cricket bettors also have to decide on what format they have to bet on. For example a match between Australia and Kenya, anyone can predict that about the winning team, so in this cases, one can bet on other factors like on toss, the number of sixes, highest score and many more. So today here we are going to discuss types of cricket format to bet on, so you end with a decision to choose the most suitable for you to predict and bet on.

So today here we are going to discuss types of cricket format to bet on, so you end with a decision to choose the most suitable for you to predict and bet on..

Match result: The simple first and most common cricket format cricket bettors do bet prediction is on Match result. It is the most straightforward bet for cricket games, betting can be done on either of the teams winning or the draw. There is additionally the tie, which is far more likely in a limited - over match than in a test match. In a test history, there have been only two ties in the 2000-odd matches since 1877.

High bat: Select the highest scoring batsman in a specific inning or match. In any case, you need to ensure that there might be two unique markets for first and second innings in a first and second inning in a Test or first-class match. You can also bet on the top-scoring batsman in a series or in a competition.

Most wickets: Bet on that bowler who will take the most noteworthy number of wickets in an innings, match or arrangement. Or on the other hand to be the main wicket-taker for the team or through in a tournament or even a round - robin rivalry, for example, the primer rounds of the World cup.

Series/ tournament result: Bet on which team will win a straight on series or tournament well ahead of time of the occasion. Or on the other hand wager on the correct series result; take an example, in a five-Test Ashes series, you may fancy a 3-1 result to the home team. The odds can be profitable.

Coin Toss: Truly, genuinely. You can wager on which skipper will win the toss before the start of the game. You should likewise consider the toss can be pivotal in choosing the result of any match, given the evolving conditions.

Highest opening partnership: Which openers will start their team off to the best opening, in terms of runs at least?

Method of the first dismissal: Will the first wicket fall caught, bowled, caught behind, leg before wicket, run out, stumped or in some other way?

Live betting on Cricket: In-the-run betting is massively well known on cricket, with different kinds or stages accessible. In specific purviews you can wager ball by ball, predicting if the next ball will bring a wicket, boundary or even a wide. You can bet on will's identity the following man out, regardless of whether a player will achieve a point of reference or miss the mark. As specified before, the choices are perpetual.

You can take help of cricket betting tips and predictions online websites. Such as Bhaiji is one of the best website which provide free cricket betting tricks and prediction by expert. Weather you are interested in t20, one-day series, ipl, world cup or all kinds of cricket formats.
Source by http://www.bhaijicricketbettingtips.com




Hey gang! It happens every once in a while that no particular topic lights a fire in me for my monthly front page entry. I haven't begun work on my next Black Mirror episode review and I don't want to rush it. So as I have done in the past, here is a more traditional "blog" entry for this autumnal equinox, with just a few things that have been in my orbit lately. Thank you as always for your support!


Continue reading Autumnal Equinox Randomness




Lunar: The Silver Star was a landmark title when it was released back in the early 90's, not just in the combat system and story, but also in the presentation due to the format, that being CD-ROM. And according to history, it was, but I never played that version extensively. Instead, my nostalgia lies within the remake, Lunar: The Silver Star Story (specifically the version translated and published by Working Designs for the Sony PlayStation. This year I picked it up (for the third and final time) with a motive to finally complete it, and I did. It was an amazing experience, and one I would like to share with you all.

** There are most certainly spoilers for Lunar:SSSC within this article. They are very light, and really nothing more than you will find in the "Making of" disc included with the game, but still here nonetheless. **


Continue reading Lunar: Silver Star Story Complete



Pictured: When the best graphics were in your imagination.


I'm going to forgo the endless "winter is coming" jokes about the fall gaming release season, and just get to the point: lottsa big AAA games are here and on the way, and that means many nifty games with a smaller budget are swept up in the crowd and I'm here to champion the under-the-radar releases. These are the ones that personally caught my eye (OW!) over the last few months and I wanted to bring more awareness.


Continue reading Slackur's Obscure Gaming Theatre: Under-The-Radar II Hyper Fighting



Blog Navigation
---
Browse Bloggers | My Blog
We are a community of collectors, gamers and the likes, and some of us enjoy to let the world know what is on our mind. For those members, we have the community blogs, a place where they can publish their thoughts and feelings regarding life, universe, and everything. Some of those members might even choose to write about gaming and collecting! Whatever they write about, you can find it on their blog. You can either see the latest community blog entries in the feed you see to the left, or you can browse for your favorite blog using the menu above. Interested in having your own blog hosted on RF Generation? It's rather simple, first be a registered member, and then click the "My Blog" link that you see in the navigation above. Following those two steps will certainly get you on your way to blogging.

Sit back, relax, and enjoy our entries, rantings, and completely unrelated series of thoughts. We write for you to read, so we certainly hope that you enjoy our material.
Hot Community Entries
---
Hot RFG Blog Entries
---