Another summertime weekend for picking and searching. No yard sales this time though. Thunderstorms and hail as big as baseballs in some areas stopped me from exploring those, but thrift stores were fair game.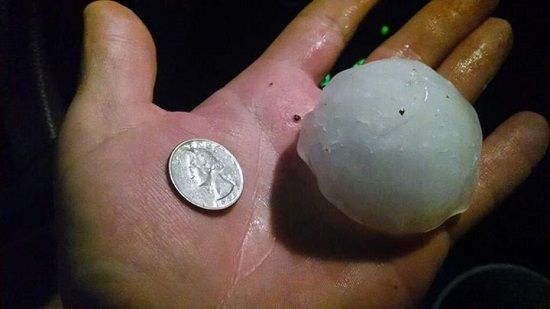 Firstly, got an early Father's day gift from my wife. No idea on what she spent, because it was a gift and she doesn't disclose price on the gifts she buys me, but I know it wasn't extreme.

Sega Genesis core system
3 controllers: (1 SEGA, 2 Blockbuster Video third party with blue colored start button)
7 Games: NBA Jam: T.E., NHL '94, Sonic the Hedgehog, RBI Baseball 3, Fatal Fury 2, Joe Montana II: Sports Talk Football, Jammit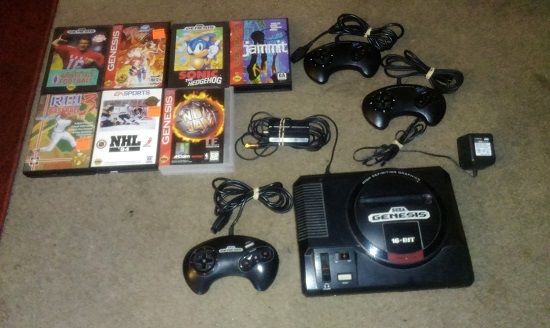 It seems now that I own a 2600, games will start falling in my lap. Snagged all of these for 50% off, making them all $0.50 each.

24 Total Games:

2600: Space Invaders, Star Raiders, Warlords, Asteroids, Defender, Laser Blast, Centipede, Robot Tank, Vanguard, Pac-man, Video Chess, Combat, Starmaster, Solaris, Space Wars, Missile Command, and Yars' Revenge.

PS1: Disney's Treasure Planet, Speedball 2100, Tetris Plus, Bravo Air Race, Colony Wars III: Red Sun, and Intelligent Qube

PC: Steel Panters III Brigade Command: 1939-1999 (Sealed)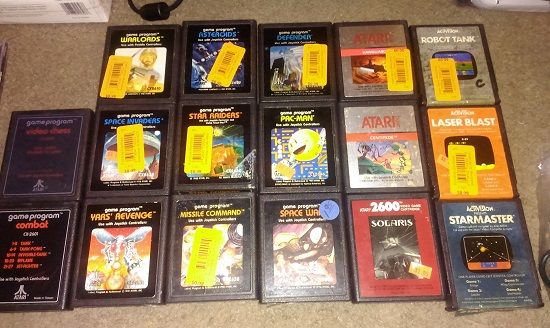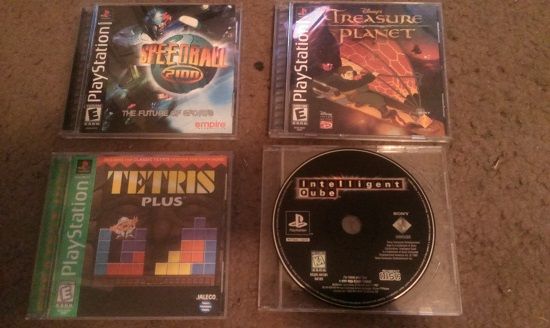 Finally, grabbed some systems for pretty darn cheap:

$10: Original PS2 with one original black memory card, an original black dualshock 2 controller, a clear black dualshock 2 controller, and a surprise inside: Kingdom Hearts.

$4: Game Boy with Super Mario Land 2 inside

$6: PSone with A/V cables and Power supply

$3: Clear green Dualshock 2 controller and two original black PS2 memory cards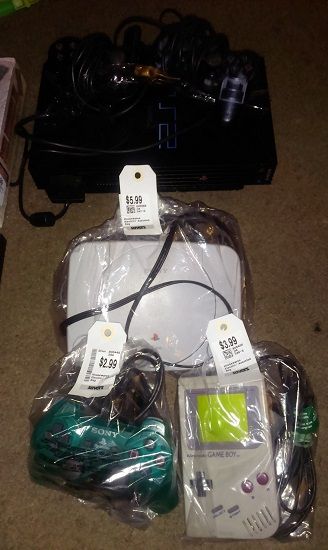 I am very happy with the amount of systems I got this time around and how cheap I got them for, since I'm thinking all of these games are pretty common finds. I wonder about the colony wars title though. I haven't seen that one before.


My wife found this box online on a craigslist type posting site for 15 bucks. The colors and switches are as I remember them from my childhood, but I don't remember being able to see the green of the actual circuitry behind the game slot, and it seems super light, so I am not sure if it is an original 2600 or a repro.
Also, these games seem super common, but the shape of the Riddle of the Sphinx cart is not like anything I have seen before. The blue cases were with four of the games and from somewhere that used to rent out these games just a few blocks from where I grew up. The cases seem to be modified VHS tape cases fixed to hold Atari carts. Not sure how rare or hard to find the manuals and warranty cards for 2600 stuff are to find, but they were included in pretty good shape, and I couldn't be happier about that.