Well Went To thrift Store Today and picked all this up for $3.00
Baseball.Golf, and Soccer for Atari. pokemon junior #8 book, Space Invaders handheld, TMNT VHS, and Star Wars Book.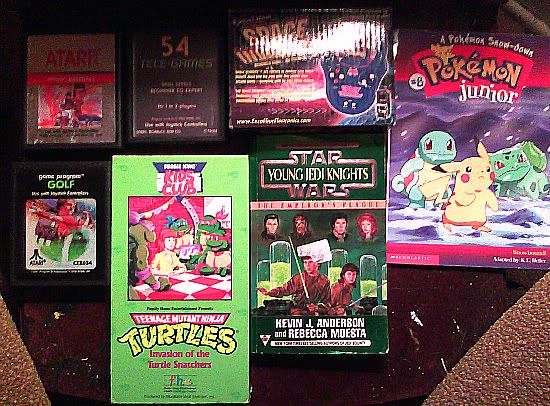 Then I traded my brother a computer laptop desk for Gears of War 2 and an Arkham Asylum Batmobile.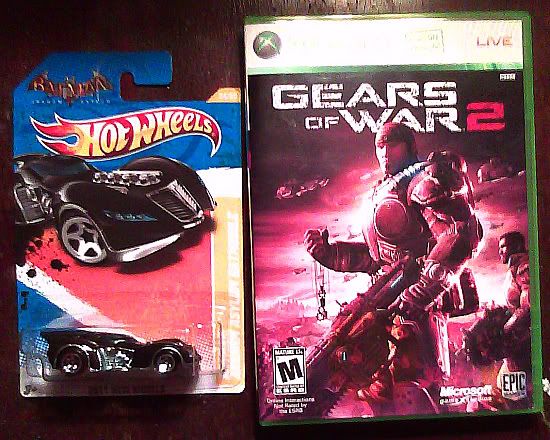 Then I picked up This pimpin Poster and Frame At walmart for $20.00