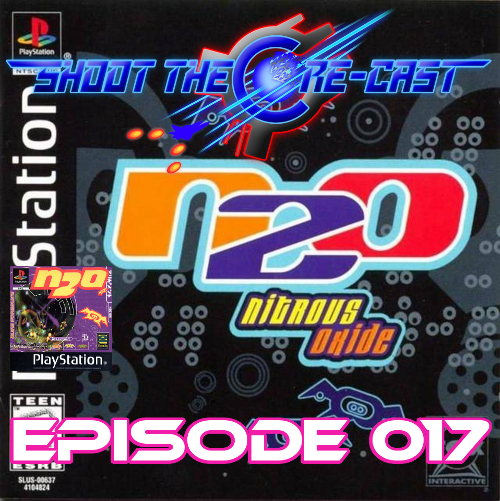 In Episode 017, MetalFRO and Addicted talk about a Western-developed game that is largely forgotten today among shooting games, despite being heavily inspired by one of the genre's early hits, Tempest. N2O: Nitrous Oxide takes the Tempest formula to new, psychedelic places, and we give you an in-depth look at the game! What makes this tube shooter different than its predecessors? We discuss that and more!
Here's the direct link to listen to the podcast on the site, or download the MP3 for later:
http://rfgeneration.com/podcasts/shmupclub/?name=2019-11-17_shoot_the_core-cast_ep_017_n2o_nitrous_oxide.mp3
Check us out and subscribe (and rate!) on Apple Podcasts!
https://itunes.apple.com/us/podcast/shoot-the-core-cast/id1432819542?mt=2
We're listed on Google Play - subscribe and review the podcast over there!
https://play.google.com/music/listen#/ps/Iih3vrijcro4yno3yrkeawnx6nu
We're on Stitcher Podcasts now, as well, so if you use that service, have a listen to the show from there!
https://www.stitcher.com/podcast/shoot-the-corecast
We also have a presence on SoundCloud now, though it's just the most current episode at this time:
https://soundcloud.com/user-992886896/
We have t-shirts! Help support the podcast, and rep the shmup community by buying a Shoot the Core-cast tee - now with Gaiden design!
https://www.redbubble.com/people/jdieckmann/works/34582606-shoot-the-core-cast-podcast?asc=u&p=t-shirt
Check out the original discussion about the game:
http://www.rfgeneration.com/forum/index.php?topic=19181.0