---


As my collection has been growing, my acquisitions have been slowing. It makes sense that at some point, you will eventually reach a saturation point in your collecting in which it's harder to find titles that interest you than it used to be when you had less games. However, I still really enjoy gaming and collecting so I don't want it to stop quite yet. Over the last few weeks, one of my collecting goals has been to update my rfgen wishlist. Sounds simple enough. Yet, I found myself pouring well over 50 hours into this project. I wanted to make sure my list was comprehensive and accurate. This meant reaching out to trusted friends with expertise beyond mine for certain libraries, doing a fair bit of research, and watching a ton of YouTube playthroughs before assigning a coveted checkmark to the wishlist box.


Continue reading Collecting Wishes


2017 Collecting goals:

1. Reach 500 games total with as little sports titles as possible (currently low 400s)
2. Get new shelf/shelves that fits all loose and complete games.
3. Get cases and print labels for loose disc/Gameboy games
4. Get the basic Sega Genesis games. (Just rebought one so have almost no games)
5. Figure out what to do when school comes around. (I can't bring collection with me, but would like to continue collecting)
6. Complete my ROB the Robot pre deluxe set. (Just need manuals, poster, and male hand)
7. Make collection look more presentable. (Very messy and currently in a set of lockers)

I will be documenting every game I get through my collection page and will have overviews of what I have found until I have reached these seven goals. Pictures of collection will be added throughout the year.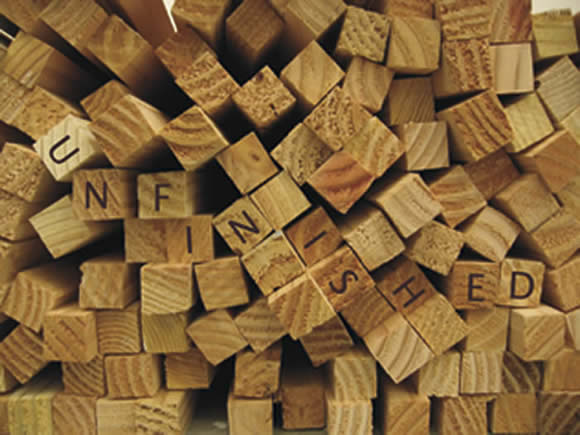 *pic from Mission17.org*


Towards the end of 2011, I had a discussion with my late friend Jesse about gaming in general, as this was typically all we ever talked about. We were talking about the age old balance of gaming versus collecting. At the time, I was all about collecting and spent way too little time actually playing games. I was persuaded and inspired by Jesse to start enjoying my collection for more than pieces of plastic that look nice on the shelf. I decided to lay down and follow some "rules" for myself for the year of 2012. I would play no more than two games at a time (this allowed me to play one console game and one handheld game concurrently). I would finish every game I started. Lastly, I would remove at least one game from my collection for every new one that came in. The last rule helped me trim a lot of fat in collection, but it's not something I strictly adhere to anymore. However, I still try to follow the first two rules to this day.


Continue reading A Year of Unfinished Games




If you're as old as I am, go take a nap. Are you back yet? Sorry, I didn't want you falling asleep while reading, as folks our age tend to do. I may have yet to hit the big four-oh, but it feels like the world is a different place than in my youth, and it sure is spinning faster these days. Yeah, when you've been into video games this long, you see quite a few things change over time.

For example, it doesn't seem like too long ago that once a game was released, it was as simple as walking into any major retailer to nab a copy. Sure there have always been obscure titles with small print runs, but preordering felt like an extravagance, online retailers felt like they had unlimited inventory, and unless you were importing or looking for a game more than a few years old, most relatively modern games seemed pretty easy to get. Although I do remember the challenge of trying to ask for Katamari Damacy at a GameStop during the week of release (or just explaining what the game was.)


Continue reading Gaming Retail Ain't What It Used To Be




It's been quite a while since I gave any love to my actual collection, either in real life or on RF Generation. In fact, after recently moving my entire collection for the second time in just under a year, I noted it to be quite burdensome, and I found myself wondering: "Why?" However, in organizing, setting up, and alphabetizing everything after the move, I realized I truly still love the hobby. Holding items in my hands, which I forgot I even had, renewed the sense that I am in fact curating a library of games and items that reflects my personal tastes and curiosities. The room I'm using in our new place is actually smaller than any I've put my games in before, but I actually think this is the best iteration of my game room yet for exactly that reason. The cozy, intimate setting takes me back to huddling around a garbage-picked CRT dinosaur in my parents' basement playing Super Nintendo with my friends and siblings. Let's be honest, the reason we collect is largely to chase that feeling.

As much as we try to organize, there are always odds and ends that fail classification and confound even the most obsessive collectors. Sure enough, after the move I discovered and took a second look at some of the eccentricities in my game library. I imagine we all have odds and ends like this, and they should be celebrated. They make our collections unique. Here's what I have.


Continue reading Collection Odds and Ends


Being a little kid means having lots of free time and an unrealistic understanding of how the world works. Especially when it comes to money, economics, and practicality.

Since I was a little kid, I had an ambitious goal.


Not pictured; me or my panicked mom. Pic from timpickens.com


And once I realized how terrible an idea it was to attach rocket boosters to my bicycle, I got another bicycle and a new goal; the ability to play any video game my nerdy heart desired, be it an arcade machine, home console game, or PC title.

Fast-forward many decades and hoping my back doesn't go out due to whiplash, and I still can't shake that little-kid voice. Especially after sharing so many games with so many people over the years. If I see a game for a few bucks that we don't own, my natural inclination is to pick it up for our collection or run through a list of folks I think may appreciate it.


Continue reading Thoughts And Suggestions About Collecting On Modern Systems




Like some of you, when I was a kid, I distinctly remember seeing all of the ads on television for the Nintendo Entertainment System and several of its games. Each time they came on, I was filled with excitement and longed for the day when I would own a square, gray box of my own. It wasn't until my grandparents' Christmas gift of a faulty telescope in 1987, that I was able to turn "misfortune" into gaming gold with the help of my older cousin and via the Customer Service Department at Brendle's. My parents were not pleased, but somehow my crafty maneuver paid off and I was able to keep it. And so began, not only my love for the NES, but a kind of gaming resourcefulness that would last a lifetime.

Enter 2015, a 38-year old gamer with a wife, two kids (another on the way), a new dog, a mortgage, and the same zest for gaming since he gave up the ability to look at the stars. Though unable to peer into space, several years ago, instead I began filling space with a collection that now consists of approximately 2,585 games across 35+ systems, and a great deal of accessories and controllers. Collecting has become a hobby and being able to now own systems and games I could only dream of during my very humble childhood and share them with my friends and family gives me great joy. As I've gotten older and earned greater responsibility, money has to be disbursed through various necessary channels and the appeal of buying new systems and games with my disposable income has greatly waned. Some might call this being "cheap," but that's really not the case at all. For me, there are various reasons why I choose to wait to purchase systems and typically stay a generation (and sometimes two generations behind).


Continue reading Why Wait?: A Collector's Guide to Patience


Cartridge Plus Calligraphy

Cartigraphy is my chronicling of the artifacts and messages that I've found on cartridges as I expand my collection. These defects, scars, and markings give the games a sense of history. Some of the items in my collection are 30-40 years old. They've "lived" as long as I have. They have stories. Imperfections are a glimpse into the world around the game, and I would like to share those glimpses with you.

Subject 2

Little Nemo: The Dream Master (NES, 1990)

"[up arrow] S [left arrow] [right arrow] A A B




If you would like to comment or share your own pieces of Cartigraphy, join the discussion thread here: http://www.rfgeneration.c...x.php?topic=15773.new#new




I'm a fan of the British author, Nick Hornby. His style is very approachable for all readers, it's humorous and has a nice way of making the reader reflect upon his/her own life. If you're not a reader, you may still be familiar with his works through their screenplays. Some of Hornby's more well-known adaptations include About a Boy, Fever Pitch (sadly Americanized to replace soccer with baseball...), and my personal favorite, High Fidelity. High Fidelity tracks the diminishing relationship of record store owner, Rob and his girlfriend Laura. After they separate, he reflects on his past relationships to get a better understanding of "what is wrong with him," even going so far as to meet with his old girlfriends to grill them on his hang-ups. What ensues is quite comical and is really worth a viewing if you haven't already seen it. So what does this have to do with gaming you ask? Well, stick with me here a little while longer if you haven't veered from the page already.


Continue reading Your Video Game Collecting Autobiography


I'm very happy to bring back (again) the People of RF Generation series. This time let's sit down with blogging staff member, and over all great guy, slackur!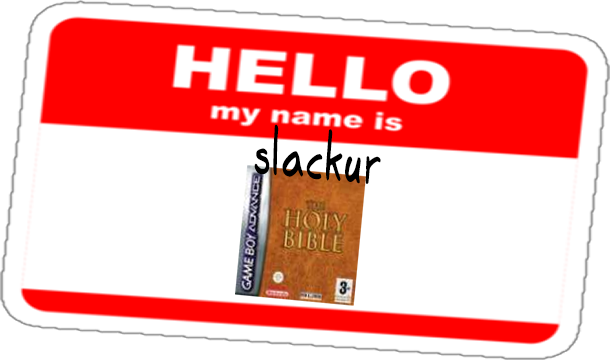 Continue reading People of RF Gen: slackur


Cartridge Plus Calligraphy

Cartigraphy is my chronicling of the artifacts and messages that I've found on cartridges as I expand my collection. These defects, scars, and markings give the games a sense of history. Some of the items in my collection are 30-40 years old. They've "lived" as long as I have. They have stories. Imperfections are a glimpse into the world around the game, and I would like to share those glimpses with you.

Subject 1

Rolling Thunder 3 (Genesis, 1993)

"GREED"




If you would like to comment or share your own pieces of Cartigraphy, join the discussion thread here: http://www.rfgeneration.c...x.php?topic=15773.new#new



Oh well. Back to Words with Friends. (SlackurJes, if you ever want to play.) Pic source: lazygamer.net


Folks spend their money and time on what they want or what's important to them, gamers included. Ah, but it's never that simple, is it? There are as many stories about collections as there are collectors, and probably half as many assumptions about both that are mistaken for various reasons. In the same way that a person's income, background, religion, appearance, and other factors often lead to very inaccurate assumptions about an individual, often anyone who owns more than a few video games can be labeled quite incorrectly.


Continue reading A Collection Story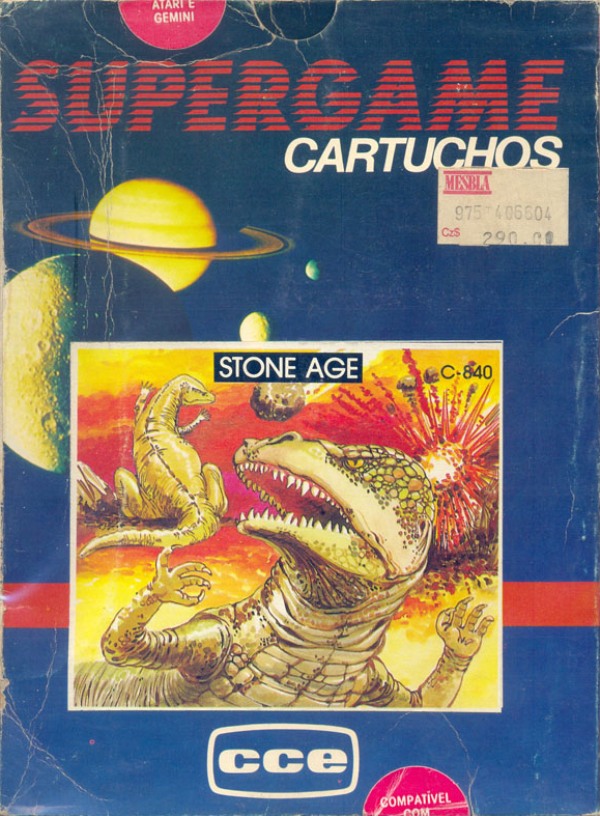 As many of you on the site know, I'm an avid collector of Atari 2600 and NES titles. While I'm going for a complete, licensed collection of the later, I am very realistic about my collecting goals for the 2600. For those of you who love and collect for this system like I do, you know that this goal is impossible for the Average Joe. During the days of the 2600, licensing laws were quite more lackadaisical and it seems like anyone and everyone with programming skills tried their hand at developing games for the 2600. Many of these games saw small production numbers, and this has resulted in astronomical prices in today's market due to the high demand of serious Atari collectors. And let's face it, I'm not one of those guys who can justify paying ridiculous amounts just to have a game in my possession. On the other hand, I'm not the kind of guy who wants to play an emulated version of a game on his PC. So what's a guy like me to do?


Continue reading Dr. BrazilLove, or How I Learned to Stop Worrying And Love The Clone


SO........ away from home going to college 5 weeks down with 2 left to go. Not sure if I'm the typical collector, always get the funny look when i say i enjoy collecting video games. Always loved video games growing up and I've owned most of the systems from Nintendo /Nes to the Xbox One. Didn't really start collecting up to about a year and a half ago. Saw an ad on a local classified for a Nes with 22 games!! even had the 10 place grey holders. I scooped it up and since that day i've been always looking for that next big deal. I must say at first it was awesome, no one was really collecting. I bought some nice lots and managed to find a few gems like E.V.O. Search for Eden for next to nothing. Then about 6 months into it , other locals starting placing ads and buying everything up. The worse thing was these locals would just buy the lots and try to resell to you for a lot more. Where I'm from in Northern Canada people make some pretty good coin so some of these games and systems where going for stupid prices. It was becoming harder and harder to find a good deals or games in general. I spend a lot of time checking pawn stores and thrift shops etc. Even the thrift stores started jacking up their prices. My city pretty much dried up, we did have a play and trade but the usual no stock and high prices shut them down pretty quickly.
But as i was saying above I'm currently in another city going to college. Its been great from a collecting stand point. Im a huge Nintendo Fan , especially Nes , Snes and N64. Ive bought so much stuff and found some decent deals. There is a game store in this city called Game Quest. I'm sure people here have heard about it. Its amazing , super friendly owner and staff and they always seem to have a pretty good selection of games to choose from. Going to log off for the night. Get to go home tomorrow for a visit to see my wife and kid. Ill have to sneak my purchases in so I'm not divorced by the time my 7 weeks are up lol. Logging off and Happy Collecting!






It's been a while since we've had a "People of RF Generation" blog. Actually, it's been a really long time since these posts have gone up. That's why I'd like to breathe some new life into this fun series and let members know a little bit more about the people in our community.

I thought this month would be the perfect opportunity for us to get to know the newest member of the Community Playthrough team, Disposed Hero. So, without further ado, let's get to know more about this gentleman.


Continue reading People of RF Generation: Disposed Hero



Blog Navigation
---
Browse Bloggers | My Blog
We are a community of collectors, gamers and the likes, and some of us enjoy to let the world know what is on our mind. For those members, we have the community blogs, a place where they can publish their thoughts and feelings regarding life, universe, and everything. Some of those members might even choose to write about gaming and collecting! Whatever they write about, you can find it on their blog. You can either see the latest community blog entries in the feed you see to the left, or you can browse for your favorite blog using the menu above. Interested in having your own blog hosted on RF Generation? It's rather simple, first be a registered member, and then click the "My Blog" link that you see in the navigation above. Following those two steps will certainly get you on your way to blogging.

Sit back, relax, and enjoy our entries, rantings, and completely unrelated series of thoughts. We write for you to read, so we certainly hope that you enjoy our material.
Hot Community Entries
---
Hot RFG Blog Entries
---