---


If you missed out in June, I was one of many who joined the Playcast gang in enjoying the great last gen action game Enslaved. Most of the discussion, as it should be, was focused on the game itself. The characters, the design, the variety of experiences, the ending, the gameplay, etc. But there was a small side discussion that I found quite interesting and as I've played a few games since then has peaked my interest further. Should technical issues hurt your gaming experience?


Continue reading Literally Technically Complaining



Image by GeekTyrant.com


This blog entry is gonna be quite different than my usual ones. I'm looking for help from you guys this time around. I was recently offered a position to write for a local magazine. It has a small area of distribution, but regardless, I'm very excited about it. I get a whole page to write about gaming once each quarter. I can discuss something new, something old, board games, video games, RPGs, card games, and basically, whatever gaming related topic I want. The book will have an overall theme, and I have been asked to try and make my topic relevant to the theme for the issue.

My first article is already printed and out in public. I would like you guys to read over my article below and throw your brutal and honest feedback at me. I had very little time to put this one together, so I fully expect future articles to improve with more time to plan and revise. The theme of this issue was "Revolution." I used this broad topic as a way to introduce myself as a writer and my relevance to the subject matter. Please let me know what you think:


Continue reading Crabmaster Gets Published!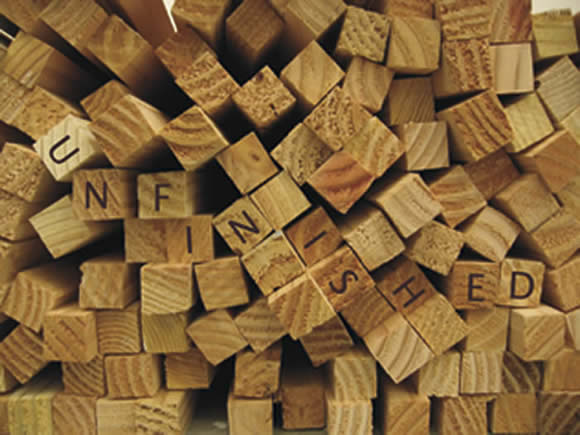 *pic from Mission17.org*


Towards the end of 2011, I had a discussion with my late friend Jesse about gaming in general, as this was typically all we ever talked about. We were talking about the age old balance of gaming versus collecting. At the time, I was all about collecting and spent way too little time actually playing games. I was persuaded and inspired by Jesse to start enjoying my collection for more than pieces of plastic that look nice on the shelf. I decided to lay down and follow some "rules" for myself for the year of 2012. I would play no more than two games at a time (this allowed me to play one console game and one handheld game concurrently). I would finish every game I started. Lastly, I would remove at least one game from my collection for every new one that came in. The last rule helped me trim a lot of fat in collection, but it's not something I strictly adhere to anymore. However, I still try to follow the first two rules to this day.


Continue reading A Year of Unfinished Games




Greetings bipedal organisms. It has come to my attention that we as human beings (or you as whatever you are) need food to live. While eating a few meals a day typically sustains us, we often crave something more: a snack! We also like to combine our snacking with doing things we love, such as playing video games. Woe is us, however, as many of us fall into bad snacking habits while playing. Since the holiday season is upon those of us in the good ol' US of A is mainly about eating (don't let anyone tell you otherwise), I figured it would be a good time to address the pressing issues about safe snacking.


Continue reading ThanksGaming: Snacking etiquette and choices while playing games





I have a daughter with cerebral palsy, if you don't know what that is, the definition is a disorder that affects muscle tone, movement, and motor skills (the ability to move in a coordinated and purposeful way). CP usually is caused by brain damage that happens before or during a baby's birth, or during the first 3 to 5 years of a child's life. She was born at 26 weeks, had a tracheotomy when she was only 3 months old. Now she is 5, just started kindergarten and the trach is gone, she is doing well, but with age she is growing, and with school, she needs to be more mobile. The therapist is talking about updating her wheelchair which is small manual chair, to a motorized chair so she is not wore out at school just trying to get around.

That leads us to our next big challenge. We will need to get a wheelchair lift van, and we found out fast, they are not cheap. the price to get one is around the 70 to 80 thousand dollar mark, that is to get a new one. even good used ones that are 8 years old go for around $50,000. That is about the price of a new Corvette.

Me and my wife are saving as much as we possibly can, but we need help so we started a gofundme page https://www.gofundme.com/2jf28tq4 , labor day I am doing a fundraising stream with fellow streamers http://www.twitch.tv/douglie007 and best of all my friend that owns Arcade Legacy is helping with a fundraising night on September 10th at the store ( so if you are in the Cincinnati area you can come ) here is the link to the event page if you need the address . http://tinyurl.com/jqqaqkc.

At the fundraiser we will have a Saturn Bomberman tournament plus other tournaments. if you would like to make suggestions for some good tournies I have a poll on event page.




Too Many Games is a nice little Retro Video Game Expo held near Philadelphia every June. I just returned home yesterday from my 4th consecutive TMG and thought I would share my thoughts.



Continue reading Too Many Games 2016


Before I begin, I'd just like to state that if you own a Wii U, and your friends with me, and it says I've been playing nothing but Netflix, ignore that. I hate Netflix, and my cousin has been using it on my Wii U. I do use Hulu Plus, but that's mostly on my PS4. Now then...



Xenoblade Chronicles X





Although I wasn't too big into the first Xenoblade Chronicles for Wii (and later the New 3DS), this game really sucked me in. It is absolutely massive in scope and scale, and could easily overwhelm a casual gamer. Fortunately, I'm not a casual gamer, but it STILL overwhelmed me at first. This huge open-world game tasks you with surviving on a new home planet after Earth is blown to bits in a conflict between 2 Alien Races. It gives you a basic goal to work towards, but being an open-world game, you can pretty much do as you please. Your not forced to progress in the story at some fixed pace, and can approach it however you want. Do you want to do Sidequests first? No problem. Feel the need to max out affinity with other characters first? Go ahead. You do have to do some basic plot stuff first, but that's to be expected, like doing the prologue in an Elder Scrolls game. As I mentioned before, this game is absolutely overwhelming, so I don't recommend starting it until your ready to put in a lot of time above any other game.



Sonic Boom: Rise of Lyric





I think I've talked about this one before, but I'll go again. First off, this is NOT a bad game! People will tell you it is, but a lot of those people probably haven't even actually played it. While the character designs are a departure from previous Sonic games, and it's more about exploration than speed now, that doesn't mean it's bad. Also, a recent patch made it even better than it already was. I personally believe this is a new start for Sonic, and at the risk of making a pun, it really did start with a boom. Granted, it can get a little repetitive, but the boss battles keep it fresh most of the time.

Unfortunately, that's it for now. However, I can tell you now, that you can look forward to me going on about Fatal Frame: Maiden of Black Water next time.


First things first, remember that PC I got for Christmas? (http://www.rfgeneration.c...16164.msg233177#msg233177) Yeah, neither do I. Heh. I returned it because it used proprietary parts, so I couldn't upgrade it. That said, I bought an Alienware Steam Machine (which I put Windows on right away. SteamOS? Really??) and I've been having an absolute blast with it. Sure, it's a pre-built PC (could've fooled me, it's only a little bigger than a Wii!), but it has a ton of power, and has played every game I've tried on it so far perfectly. That said, here's a couple games I've been playing on it, as well as an Android Game I promised to write about from one of my previous Gaming Adventures. (See here: http://www.rfgeneration.c...ts-At-Maker-City-3143.php)




ARK: Survival Evolved




"It's like, Minecraft combined with Castle Miner Z on STEROIDS! You must try this game! As of this post, it's on sale in the Humble Store!" That's what I typed on my Steam Profile about this game, and it's 100 Percent True in my opinion. This game is crazy fun, crazy difficult, and it's STILL being developed! (It's an early access game). Take the crafting elements of Minecraft, the survival elements of Castle Miner Z, upgrade the graphics, throw in some Character Customization, and you have ARK: Survival Evolved. I was initially nervous upon purchasing it due to the high number of negative reviews on Steam, but don't let those people lie to you! This game is VERY good! I wish I had someone to play it with, and I HATE Online Co-Op, so that should say something right there.




Doom (Doomsday Source Port)




First things first. For those who don't know, a Source Port is a program that allows one to play Doom (as well as Doom II) on a Modern PC, often with upgrades (like Graphic Effects, HD Resolutions, and Controllers). Now then, I'm sure we all know Doom. Described by some as "The Son of Wolfenstein 3D" (which it basically is), Doom is what I like to call the definitive First Person Shooter game. I don't think I need to explain too much about the game itself, but playing it using the Doomsday Source Port is tons of fun. You ever seen a 1993 Game run in 1080p HD? It's intense.





Five Nights At Freddy's




Five Nights At Freddy's is an indie-horror game developed by a guy named Scott Cawthon for PCs and Android Devices (I don't know if it's on IOS Devices too), and it...doesn't make much sense, actually. As far as gameplay goes, it's a solid horror title (I played it on my Android Phone), and it scared the hell outta me more than once. Story wise though, it makes no sense at all. When you start a new game, your greeted with a Newspaper Ad that requests a Security Guard to work the night shift at this kid's restaurant. Sounds basic enough, sure, and a guy on your phone explains that the Animatronics can and WILL hunt you down, but what is the reason for it all? And it just gets more confusing from there. Whatever the reason, as I said before, it's still a decent game, and it's not even 5 US Dollars (last time I checked), so if your looking for a cheap scare, try this one out.

I think that about covers it. Check back soon for more of my Gaming Adventures. Also, if you have Steam, and you end up getting ARK, let me know please.


To everyone who was expecting the conclusion to my 5th Christmas Story today, it will NOT be ready today, as I initially planned. The holidays have taken a big toll on me this year, and it's effecting my judgement and writing, so it will not be finished today, but fear not, for it WILL be finished. Probably tomorrow, the 25th, or the 26th. I apollogize for the delay, but I've also got a massive headache, and I just cannot type it up today. Please bear with me, I WILL write it soon. Thank you.


Ladies and Gentlemen, live from somewhere in Virginia, it's a Christmas Story 5!

Starring:

ReddMcKnight, with bickman2k, izret101, Slackur, Zagnorch, ShadowKisuragi, and Nupoile!

And now, heeeeeeeeeeeeeeeeeere's Redd!

Before I begin, I'd just like to thank everyone here for being so nice to me over the years. It's been quite a thrill being here. I've had my share of rough times, as we all have, and the good people here at RFGeneration have supported me through it when I asked for help, and I really do appreciate it so much. Here's to many more years! Now, enough with my sentimental stuff, let's get on with the story!

Redd: Merry Christmas, one and all!

Izret: What's there to be merry about?

Zagnorch: Yeah! I haven't played a decent game in weeks!

Redd: Ummmm...Well, I just got a new Computer, and I have a Steam Library full of games. We could go play those.

Izret: (Sighs) Fine. Better than nothing.

(Our intrepid heroes make they're way to Redd's House)

Bickman: Good lord, Redd, this place is a mess!

Slackur: Mother nature died in here!

Redd: Shut up!

Nupoile: Eh. I've seen worse.

ShadowKisuragi (Shadow): Your kidding me, right?

Redd: Look, just bear with me while I boot this thing up. (Turns on Computer)

Nupoile: What kind of hardware does it boast?

Redd: 4GHz CPU, 16GB of RAM, and an nVidia 900-Series Video Card.

Nupoile: ......Mine's still better.

Bickman: Wah wah wah.

Redd: ............Right, anyway...Check out this ga--Huh? What's this? (Points to a game title)

Zagnorch: "Enter.EXE?"

Slackur: What is that?

Redd: I have no idea. I didn't add any such command to this thing.

Izret: Cool, let's click it! (Shoves Redd out of the way and clicks it)

Shadow: You moron! We have no idea what that does!

(Monitor starts flashing)

Izret: Whoa! Seizure-riffic!

Bickman: This can't be good...

(A flash of light bursts from the monitor, and upon disappearing, our heroes find themselves in a different area)

Nupoile: What the...?

Redd: Where are we?! What did you do, Izret?!

Izret: All I did was click that thing!

Bickman: Yeah, and now we appear to be in...Wait a minute...is this Hell?

Zagnorch: What are you talking about?

Bickman: Well, look. We all have guns now, and there's one of those brown creatures from Doom.

Slackur: What the?! Kill it with fire! (Blasts the creature) Hey, that was kind of fun!

Shadow: Is this REALLY happening?

Izret: This is awesome!

Redd: This is insane! We could all die here!

Bickman: I did NOT want to spend my Christmas in Hell!

Zagnorch: Shut up, you wussies! I bet the only way out is to beat the boss at the end of this level! (Loads Shotgun) Let's kick some ass!

Nupoile: We are SO dead.

Slackur: Yep.

Our Heroes seem to be in some real trouble this time! Can they possibly escape the world of Doom and get back home in time for some Holiday Eggnog?! Tune in tomorrow for the exciting conclusion!

DISCLAIMER: Is a disclaimer really needed this time? There is no way the events in this story could EVER happen.


First off, a very special thanks to nupoile for sending me a Steam Code for ORION: Prelude. It's an amazing game, and a great time killer, and I highly recommend you buy it if you like Team-Based Shooters. Now then...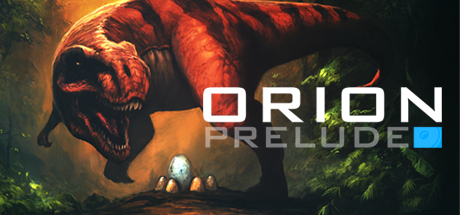 As I mentioned above, nupoile sent me a Steam Code for this game after I told him I was curious about it (I saw that he posted several screenshots of it on the Steam Community Page). Initially, I thought it was a Simulation Game, but it's actually a Team-Based FPS with RPG Elements. The basic idea is that your part of a team, and you have to shoot dinosaurs. Yes, dinosaurs. Big bad lizards. There's also a huge crocodile, but I digress. That being said, you shoot the dinosaur bastards, get credits (that's in-game currency), and upgrade your weapons and abilities between waves. This game is heavy on game modes, but I've only played Survival, a mode where you fight 10 waves of dinosaurs. In a way, it's like Left 4 Dead, in that there are a bunch of regular, commonly seen dinosaurs, and several unique dinosaurs, including but not limited to, a T-Rex and a Triceratops. Despite these huge creatures coming after you, I've found that on easier difficulty levels, you can easily bring them down with a few well placed Rocket Launcher shots. None the less, this is a great game wit lots of variety, and I had a ton of fun with it while waiting for Fallout 4 to release. That doesn't mean I'm done with it though, as I can see myself playing this a lot in the near future. Speaking of Fallout 4...




Fallout 4, the long awaited true sequel to Fallout 3 (and no, New Vegas is NOT officially Fallout 4, but it's still a great game), is a good game. In fact, it's a very good game. Of course, it's still a game from Bethesda, so before I continue, please note that bugs and glitches are present. If you buy this game based on my opinion, my advice to you is to save very often, and assume that anything can go wrong at anytime. Now then, this game is about your avatar, called the Sole Survivor, and they're search for they're kidnapped son. The plot starts out basic enough, but evolves quite tremendously by the halfway point. I'll spare you direct spoilers, and continue on about the gameplay though. This game is hard. Very hard. At first anyway...You'll quickly learn that you are literally powerless in the in-game world, called The Commonwealth. Only by moving cautiously, with intelligence, will you succeed. At first, you have no armor, and your only means of defense is a wimpy handgun. To survive in The Commonwealth, you NEED armor, and you NEED to fight smart. Running straight into combat, even on Very Easy, is a good way to die instantly. I learned this the hard way. Heh...In any case, once you start leveling up and finding armor, you'll have a lot more fun with the game, and find that you actually CAN run straight into a horde of enemies and survive. So why does all this matter? Is this not standard RPG fare? Perhaps, but it shocked me personally, since Fallout 3 and New Vegas actually were very easy. As for more gameplay aspects, I could go on for hours about this, but I think it's best you experience a lot of it for yourself. You be the judge. It just happens to be my opinion that this is a great game, and an excellent candidate for Game of the Year.

Okay, I think that covers it. Did I go on too much about Fallout 4? Let me know what you think. Once again, special thanks to nupoile for giving me the gift of dinosaur killing.


At last! It's been ages since I've updated this thing, but here it is! Another episode of my many Gaming Adventures! Here we go!

Five Nights At Freddy's



[To be written as soon as I gather the courage to actually play it]

Super Mario Maker



This game, Super Mario Maker, is so freaking neat! As the name implies, it lets you make Mario Levels to share with friends and the world, and it is glorious! I really like how you can scan in Amiibos to use as Costumes for Mario! I haven't been able to easily put this one down, and I'm not even that creative! Highly recommended for EVERYONE!

Animal Crossing City Folk



Now for something more relaxed and peaceful...yes, I'm serious. Mario Maker as a game is easy and simple, but people can make some damn hard levels on it. That being said, I figured it was time to pick up a more casual game. While this doesn't top the original AC for Gamecube in my eyes, it's still really good. It's easy to pick up and play, and barring the original, I can't think of a more relaxing game to play. At least not right now.

That's all for now, though the part about FNAF will be filled in as soon as I play it. I watched the fine people on Steam Train (a YouTube spin-off of Game Grumps) play it, and it was just great.


It's rare for me to be on the cutting edge of new video game releases. They're so expensive first of all and as a collector I'm never short of other things to play. There are rare instances where a game comes out and I just can't resist the urge to be an early adopter. In recent memory I did it with Mass Effect 3, and I quite enjoyed being part of the discussion going on in the media about the game and of course, the ending.

I recently broke down again and purchased Metal Gear Solid V. At first I intended to wait until I owned a Playstation 4 to play it, but I don't know when that will be. After months of pre-release hype and the explosion of information coming out about the game after its release, I decided to purchase and download the Playstation 3 version of the game.

Metal Gear Solid V is an astoundingly good game, but that's only part of the excitement at this point in history, just after its release. There are pros and cons to being in the mix, but on the rare occasions where I get into the fray with a new game, I tend to find an added layer of enjoyment to my overall experience.



First of all, I find it more fun to learn, discover, and share tips and gameplay tactics with the community as other people are doing the same thing. It's more exciting than pulling up an FAQ and looking up what you need. It's fun when there are things in a game that haven't been figured out yet. It's great to read forums where the other members are trying to figure the same thing out as you are, and no one is really an expert on the game yet.

Further, if the game is highly visible like MGSV, there will be constant news about it coming from gaming news sources, and sometimes even mainstream news outlets. It's nice looking in my social media feeds and seeing story after story about the game. From a psychological perspective, it's one of those things that helps reinforce a buying choice.

There's also the fact that publishers will support the their games closer to the release day, and one can expect diminishing returns from that point on. The servers will only be viable for a finite amount of time, so why not get in while they're being supported wholeheartedly by the publishers?

Of course there are drawbacks too, the main one being story spoilers. At a certain point, many people will have finished the game and the internet is full of people who really don't care that you haven't yet. In the case of MGSV, I was listening to a podcast recently where the hosts were about ten story missions ahead of me. As much as they tried to be spoiler free, there were times where I had to put my fingers in my ears and say "La la la la la" to drown them out until I could press fast forward. On the other hand, this encouraged me to push forward with the story missions and progress further into the game. Those aforementioned social media feeds can be a minefield (pun intended) of spoilers as well, with some outlets putting them right in their headlines.

So as much as classic games and overlooked hidden gems are my bread and butter, it is rewarding on occasion to jump in with the mainstream and join the meta-game of interacting with the gaming community at large. It's expensive, but rewarding. I probably won't do it again until Persona 5 is out...or maybe Fallout 4.


I'm very happy to bring back (again) the People of RF Generation series. This time let's sit down with blogging staff member, and over all great guy, slackur!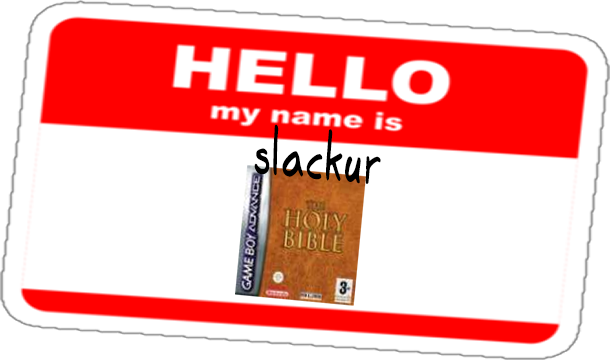 Continue reading People of RF Gen: slackur


For whatever reason, I've only been playing games at night lately, hence the title. Anyway, here's what I've been playing lately. Grab some popcorn, this is a long one!




Everyone knows I love Killer Instinct. It's the best fighting game ever. Recently, Version 2.3 was released via Update, and it included a new character, Omen, who totally kicks ass! He's a bit weak when it comes to actually doing damage, but he makes up for it by being able to do a lot of hits in one combo, often going up to 30 Hits or more! He's definitely my 2nd Character now, as my first will always be Jago. Also, here's his awesome Death Metal Theme!






Although I beat Dark Souls on the Xbox 360 a while back, I recently decided to go through it again (except on PC) to hype myself up for the Dark Souls 2 Enhanced Port coming for PS4 and Xbox One. Unfortunately, without a mod called DSFix, this game is broken performance-wise. It can also be hard to use for one who has never used a PC Mod or edited a .ini file. Fortunately, there are guides on the internet that teach you how to use it.




Finally! A game with bright colors and a cheerful atmosphere! I welcome this game with open arms into my Steam Library! Although it wasn't exactly perfect upon release, it's gradually being fixed with patches. This is actually a remake of the first Hyperdimension Neptunia game for PS3, and quite frankly, it is so much better now! Give it a try!




Not many people liked this game as I recall, but I do. Being able to play through 3 different campaigns is one thing, but the fact that one of those campaigns lets you play as a deadly Xenomorph makes this game all that much better. I can tell you right now, it's quite satisfying to stalk your enemies, them being completely unaware that your there waiting for them.




Before I bought this game, I had heard many good things about it. That being said, I bought it on those things, but this game is just plain awful. It punishes you for doing the most basic things, and it's plot is also stupid. I tried to like this game, I did, but it's simply awful, and I am absolutely serious in the following statement when I say that Bubsy 3D for the PS1 was a better game than this. If you like it, that's fine, but I think it's awful.

Whew...that's it for now! Check back soon for more!



Blog Navigation
---
Browse Bloggers | My Blog
We are a community of collectors, gamers and the likes, and some of us enjoy to let the world know what is on our mind. For those members, we have the community blogs, a place where they can publish their thoughts and feelings regarding life, universe, and everything. Some of those members might even choose to write about gaming and collecting! Whatever they write about, you can find it on their blog. You can either see the latest community blog entries in the feed you see to the left, or you can browse for your favorite blog using the menu above. Interested in having your own blog hosted on RF Generation? It's rather simple, first be a registered member, and then click the "My Blog" link that you see in the navigation above. Following those two steps will certainly get you on your way to blogging.

Sit back, relax, and enjoy our entries, rantings, and completely unrelated series of thoughts. We write for you to read, so we certainly hope that you enjoy our material.
Hot Community Entries
---
Hot RFG Blog Entries
---