OH GOD! SOUND THE FANBOY ALARMS! Insomniac Games, longtime developer of exclusive Sony properties like Spyro (before it got sold to Universal), Ratchet and Clank, and Resistance have sold their souls to the devil! They are teaming up with EA Partners and making a new IP that will appear on PS3 and 360! This is the first time Insomniac has made a game for anything other than a Sony platform, and Sony fanboys are going absolutely apeshit with negativity over the announcement. "RATCHET AND RESISTANCE ARE GOING TO EA! THEY SOLD THEMSELVES OUT TO THE DEVIL! THE WORLD'S ENDING! HAVING A GAME ON ANOTHER SYSTEM ONLY SPELLS DOOM!" hahaha no.

Insomniac has been never owned by anyone. They're independent and will remain so, but they still have strong ties to Sony. Sony still owns the big franchises, AND Insomniac is going to be doing further games in those series exclusively for Sony. As Insomniac's CEO Ted Price said, they will continue working on games with Sony. It's just this new IP that's going to be done with EA that will be on 360. However, some Sony fans can't really understand that and throwing huge fits about it. They just see the words "Insomniac making a 360 game" and go into instarage mode.



no see you just took a huge shit on sony so no-one who has a ps3 will like you no excuses sell outs

You money grabbing tossers. Im telling you now, if Ratchet and Clank standards continue to slip, and us PS3 owners get a WORSE game to conform to XBOX mechanics, i will never buy another Insomniac Game again.

i just wanted to say !!WHAT THE F***!! joining with EA that's one of the dumbest shit i ever heard in my gaming history. EA is going to f*** you over so bad i can't wait to see your faces and what you guys have to say. GOOD LUCK. the only thing that doesn't bother me is at least it's not with Activision and that it's going multiplatform.

you guys just lost alot of fans and respect for going multi!!! you aren't getting any money from me anymore jackass and trust me LOYALTY and RESPECT goes along way so f*** you Insomniac games!

Couldn't care less right now. I feel like your any other game studio out there and it's all about the $$$.

I will never buy an insomniac game ever again and I own every single one you have ever made. Congrates, your fan base that you have built on for over a decade is now gone and all the respect with it, have fun with those 360 fanboys


This deal is kinda unique though. As Kotaku said, there's never been a situation like this before. It's not really like Rare because Rare was owned by Nintendo then got sold to MS. Not really like Bungie because they still appear to be loyal to Sony and are willing to work on the franchises that made them a big name in the first place. It's not like Square because they aren't leaving one company to go to another (like they did with Nintendo to Sony). Not like Factor 5 or Sega either. It's a pretty unique deal and I'm excited to see what comes of it.

I wish the best of luck to Insomniac with their new IP, and hope it's a huge hit. They really deserve it. In the meantime, let's just laugh at all the fanboy hilarity that this move has generated.

In conclusion:


Stupid decision Insomniac, Hope your new project fails!!!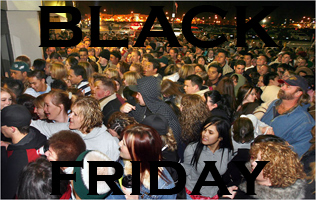 Updated 11/26 @ 12:36AM with Game Crazy deals.

So yeah, I haven't done a blog entry in quite some time, but I figured why not come back with a bang? Here's my yearly Black Friday deals post, a little early this time. As far as I know, everything on this post should be accurate. I used leaked scans from the ads found at blackfriday.info and some info from cheapassgamer.com. However, I did start working on this post about a week and half ago, so deals may have changed last minute. I'll review it on Thanksgiving day to check and see if what I have is correct. If you see any errors, please leave them in the comments.

Items in bold are ones that I think are pretty cool and worth checking out.

First things first: here's some notable deals I want to get out of the way from retailers that don't get a special spot in the listing:

Dualshock 3 for $30 at RadioShack
Lego Rock Band FREE when you buy $20 of stuff at Old Navy

Also, be sure to keep your eye on Amazon's Black Friday week section. They have some great deals going on all week.

For PC gamers, Steam is having day long sales every day for the next five days. They have some GREAT deals right now, like Osmos for only $2 and Batman Arkham Asylum for $25. Check this page every day for new offers.

PS3 owners, Sony is having a sale on various PSN games this week.

$5:
Bomberman Ultra
Comet Crash
Flower
The Last Guy
Prince of Persia Classic

$7.50
Invincible Tiger: The Legend of Han Tao
Smash Cars

$15
Fate/Unlimited Codes (PSP)

Killzone 2 DLC sale: Flash and Thunder for $3, DLC Bundle for $10

Anyways, now on to the brick and mortar stores. Click on the link to skip directly to the store you want to see.

Best Buy
Game Crazy
Gamestop
Kmart
Target
Toys R Us
Wal-Mart



Continue reading Black Friday 2009 Spectacular!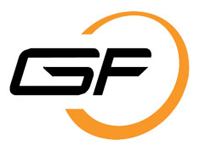 I recently decided to get GameFly because I found that there were so many new games I wanted to try out, but not necessarily buy them. So far, i've been very impressed by the service. So much so that I thought I'd let you all know about my experiences so far. If you don't know, GameFly is a rental service, much like NetFlix, that allows you to rent games by mail.

First, let's talk about the main part of the service, renting. Their library of games is extensive. They have almost any game you could want for PS3, 360, Wii, PS2, Xbox, GameCube, DS, PSP, and GBA. So far it seems like most of the games I've wanted to rent are readily available, with the exception of brand new games, which tend to have Low to Very Low availability. But usually they'll be more available in a week or two once the initial renters have returned their copies.

The process of selected what games you want is fairly simple. You simply search the site for the game you want to rent and add it to your GameQ. Once you have titles in your GameQ, you can rearrange them to tell GameFly which you would like to have top priority. When you return a game, they will pick the next available game out of your GameQ and send it. Pretty simple.

You receive the game disc/cart only in an envelope that opens up into a pre-paid return envelope. Inside the envelope you'll find a protective cardboard sleeve with a paper sleeve inside that contains your game. You can keep any game as long as you want. Once you are done with a game, just put it back in the envelope, drop it in the mail and they'll take care of the rest. Once they receive your game, they'll ship out the next available game on your GameQ

In addition to offering rental services, GameFly also has an extensive library of used games for you to buy at a discounted price. Often times, their used game prices beat out GameStop. For example, I bought Prince of Persia for PS3 from them for only $22, whereas GameStop was charging $27 at the time I bought it. Another example: GameStop wants $55 for Red Faction: Guerilla whereas GameFly only wants $43 for it. Another nice thing about GameFly is that if you rent a game and you end up enjoying it, you can opt to keep the game without having to send it back. Oh, and all you CIB whores out there, don't worry, if you decide to keep the game, they will mail you the case and instructions for free. Since the case and instructions haven't been touched by anyone, they're in perfect condition. Oh yeah, I should also mention that all 6 games I've rented from GameFly so far have been in mint condition with no scratches or fingerprints of any kind.

Their shipping times are pretty good too. I live in Minnesota, and it usually takes three days for me to get a game from them or for them to receive a game I send back. However, sometimes when sending a game back, they will use something called fast return, where they ship your next game as soon as they get tracking confirmation from the post office that you put the game in the mail. I haven't figured out how that works yet, however.

Their plans are pretty well-priced too. $15.95 per month for one game out at a time, $22.95 for two games, $29.95 for three games, and $36.95 for four games.

GameFly offers a program called GameFly Rewards to all of its members at no charge. Every three months you are a member, you will get $5 GameFly Dollars to used in their used game store. Also, if you're a member for six months, you will get 5% all purchases from them, and if you're a member for a year, you'll get 10% off. So the longer you remain a member, the better of a deal you'll get if you buy games from them. Add that on top of the $5 they give you every three months, and the savings start to stack up pretty well.

Click here to give it a shot! They have a free trial, and your first month is discounted if you decide to keep going with them.