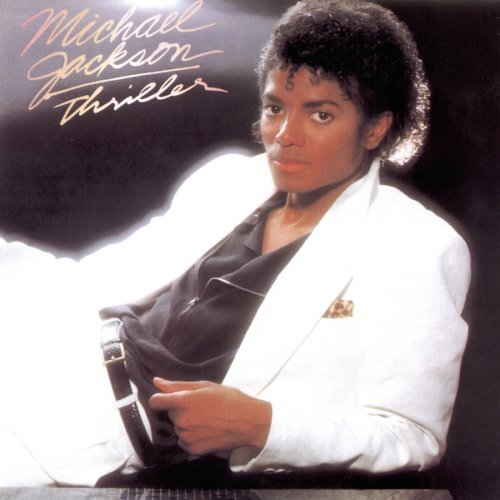 In case you've been living under a rock for the past two weeks, pop music legend, Michael Jackson, has passed away. One thing the Thriller superstar was known for was his giant Neverland Ranch, which was foreclosed and auctioned off last year. As part of the auctions, the arcade in Neverland Ranch was sold. The Orange County Pinball Lab website got a look inside and took several panoramic shots of the arcade. Check it out here: http://www.pinsane.com/pi.../events/MJ_09/index.shtml. Or if you prefer, you can view the arcade's contents in the auction catalogue here: http://www.juliensauction...el-jackson/icatalog4.html

Some of the highlights (for me) include:

Giant Lego Darth Vader
Darkstalkers arcade machine
Super Street Fighter II
Sega R360 (That thing looks freaking awesome)
NBA Hangtime (LOVED that game as a kid)
Galaxy Force (I remember playing that game in the arcade as a kid and how awesome it was that it spun and tilted)
Several kiosks including N64, 3DO, PS1, Virtual Boy, Saturn, SNES, Genesis, Dreamcast,
Mocap Boxing (It's like Project Natal!)
Guitar Freaks
Dig Dug
Donkey Kong
Neo Geo MVS
Marvel Vs Capcom

Quite the collection I must say. I don't know if he was a gamer, but I'm sure a lot of guests were. Creepy, no?



25 years ago, on June 6, 1984, the US was in the height of the Cold War with Russia and a Russian by the name of Alexey Pajitnov completed the first version of a time-sucking weapon known as Tetris, arguably the most successful puzzle game of all-time, and one of the best video games ever created.

Almost everything that can play games has received a version of Tetris: ranging from common systems like the NES, Game Boy, and Nintendo DS, to more obscure systems such as the Nuon and Virtual Boy. Of course, there are many ports to devices not normally intended for gaming, such as TI-83 calculators (Ztris got me through so many boring study hall sessions in high school) and just about every cell phone ever made (EA's iPhone version of Tetris is one of the best selling games in the Apple App Store).

So, I ask everyone, to spend some time today and celebrate the legacy of Tetris by playing a few rounds. Whether you play it on your NES, iPhone, or simply in your browser, just play it and remember why it's one of the greatest games ever.

Leave some of your memories of Tetris in the comments. Did it suck up your life? Do you remember playing it when it first came out? Do you think it sucks? Let us know!

In closing, here's a little tribute song to Tetris: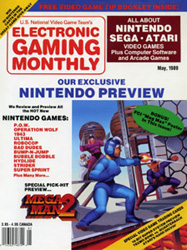 I'm sure you've heard the news about EGM being shut down in the whole UGO buying 1UP thing. For those who don't know, EGM's closing marks the end of a 20 year legacy and the passing of one of the biggest influences on gaming journalism (and gaming as a whole).

In honor of EGM's closing, the Drunken Gamers Radio podcast has dedicated this week's episode to reminisce on the glory years of the magazine and their early memories of it. In addition, hosts John, Moe, and Hilden bring in special guests and former EGM employees, "Trickman" Terry Minnich, Ken "Sushi-X" Williams, and Dan Hsu to talk about their time working at the magazine.

Many podcasts have dedicated themselves to the EGM/1UP closing, but DGR has done the best job of any of them. This podcast is highly recommended listening for everyone here since we all have a soft spot in our hearts for classic gaming. Even if you're not familiar with EGM, this podcast should help you realize just how big of an influence EGM had on the gaming world and how huge this closing really is.

You can find the episode on the iTunes Store or on their website at RobotPanic.com.

What are your memories of EGM and/or 1UP? Let us know in the comments.


Recently, the hip-hop group N.E.R.D released a new music video. Why do I post it on RF Generation? Simple, the video is a tribute to retro games. The song in the video is a remixed version of thier song Everyone Nose. Artists featured on the song include (in order of appearance) Kanye West, N.E.R.D's own Pharrell Williams, Lupe Fiasco, and Pusha T.



The song itself samples Space Invaders, but there are a ton of games featured in the visuals of the video. So far, I've picked out Space Invaders, Galaga, Donkey Kong, Robotron 2084 and POSSIBLY Missile Command. Does anyone see other games I missed?

[Source: illRoots.com]



We all know about E.T., the infamously bad Atari 2600 game. But did you know that Atari buried thousands of unsold copies of the game in a Alamogordo, New Mexico landfill in September of 1983?

Many have doubted this event's authenticity, however a team of four enterprising Auburn University students have decided to team up and make E.T.'s March, a documentary about them trying to locate the landfill where Atari buried all these games. Together, the four students will travel from Auburn, Alabama to El Paso, Texas, which is where the Atari plant was located. From there, they will travel from El Paso to the landfill in Alamogordo, recreating the path that the semitrucks took, while in the meantime taking in the video game culture of the United States.

Judging by the website, they seem very determined to locate this goldmine of video gaming history, and the documentary should prove to be a very interesting watch. Now, I haven't seen King of Kong, the other video game documentary that's been making waves lately, but I can imagine that E.T.'s March must have been inspired by it and the critical acclaim it has been receiving.

The filming of the documentary will take place from March 15-23 and will be released over the internet sometime this summer. There are no plans for a theatrical or DVD release stated on the website, but I assume that they would be willing to do something like that if the right distributor steps in and funds them.

While you're waiting for the film to be released, here's a great, well-researched site all about the E.T. burial story: http://atari.digital-madman.com/

E.T.'s March Official Website



Nintendo truly has a great thing going with their Virtual Console service. You are able to get games from a wide variety of classic and retro systems such as the NES, Genesis, TurboGrafx, and Neo Geo. However, some systems are missing from the lineup. But don't you fear! Sega is here to save the day!

That's right, Sega has announced that they will soon be bringing over games from their 1986 system, the Sega Master System, to Nintendo's retro game download service. The first games from the system being ported over to the Wii are Fantasy Zone (500 Wii Points), and Fist of the North Star (600 Wii Points). Both games will be hitting the Virtual console this February in Japan. There has been no announced date for when these would be coming to America or Europe, but I imagine it will be fairly soon after, most likely in March or April. Also, I wouldn't be surprised if Fist of the North Star stays in Japan due to licensing issues, but I'm sure Fantasy Zone will be coming to America/Europe.

But that's not all! Sega will also be bringing games for the Mark III and the Game Gear to Nintendo's Virtual Console as well! Alas, no game details have been announced yet.

So, kudos to Sega for keeping your retro systems alive through this new distribution channel! Hopefully this leads the way for 32x (and possibly Sega CD) games to be added to the Virtual Console repertoire.

[Source]



If this YouTube clip is to be believed, then what we have is the first PC emulation of the Sega Naomi arcade board on a PC...

What you see in this video clip is a screen capture of the Naomi BIOS running on a Dreamcast emulator on the PC. The hack was done by a guy by the nickname of drkIIRaziel, and he has revealed nothing more about how he did it, nor has he released any of the files used in his experiments. As of the moment, no games are working on it, but that will likely change now that they have the BIOS running on the emulator.

Now, this video may look like a whole bunch of nothing to you, but in actuality, this is a huge breakthrough in the emulation community, and the "modern-classic" gaming community as a whole. If this video is accurate, this is the first step to being able to emulate the arcade versions of many Dreamcast classics, such as Capcom vs. SNK: Millennium Fight 2000, Cosmic Smash, Crazy Taxi, Dead or Alive 2, Guilty Gear X, House of the Dead 2, Marvel vs Capcom 2, Both Power Stone games, and Samba De Amigo.

But, this news should excite fans of "shmups" the most, since these arcade games may be emulated on the PC in the very near future: Border Down, Cannon Spike (or Gun Spike if you're an elitist loser), Giga Wing 2, Ikaruga, Radilgy, Trigger Heart Exelica, and Under Defeat. Me, I'm not a fan of shumps (not even Ikaruga) and I really don't care what happens with them. But the fans of that genre are pretty hardcore about their fandom, and this will get them even closer to the original arcade experience of their favorite games.

This cracking of the bios could very well contribute to the death of the now aging Naomi hardware, which is still being used for niche shmup and fighting games in Japan, but Nintendo and Sega did recently use the hardware when they made Rhythm Tengoku back in 2006. Just so you get some idea of how long the Naomi hardware has been in use, Neo Geo MVS (the longest running arcade system) was discontinued after 14 years, the Naomi is just coming up on 10 years. Impressive lifespan for an arcade system.

[Source]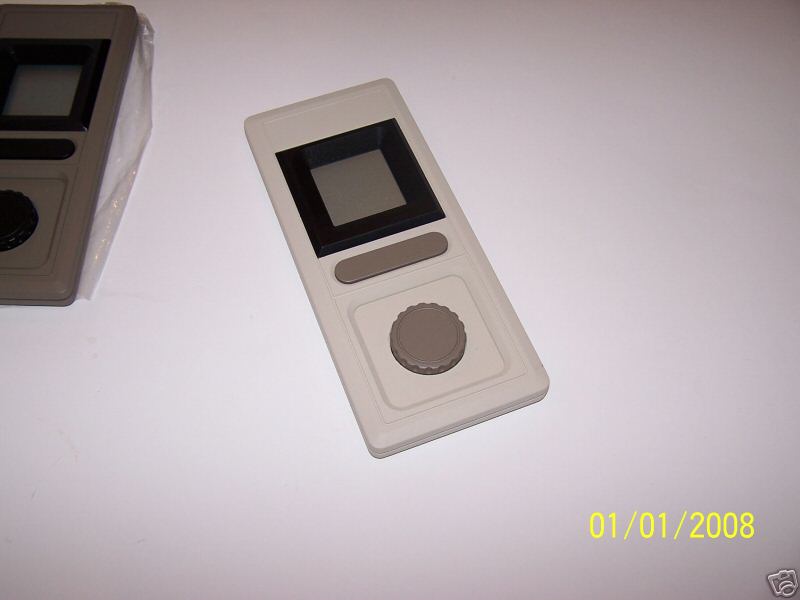 So, I was checking out GameSniped today, and they listed some very interesting and rare Atari auctions they stumbled upon at eBay, sold by the Atari Museum.

He has quite a few unreleased prototype hardware items that are pretty cool.

One of the neatest things he has for auction is a box and manual for the game Quadrun. Now, as you may know, Quadrun is one of the rarest 2600 games (rated a 9 on AtariAge's rarity scale), so finding a box and manual for agame like this is really a once in a lifetime experience, and the current going rate of the auction reflects that. As of this writing, the box/manual is going for $200. Quite spendy for some cardboard and paper if you ask me, but I suppose it's worth it considering how much that game usually goes for.

Another neat item he has up for auction is a prototype of the Super Breakout LCD game, only one of two known to exist. Currently that one is priced at $385, and will likely go even higher as there is one day left in the auction. Pretty darn neat looking thing that would make you the center of attention in the game collecting world. Also, notice how much that proto looks like an early 80s version of the iPod? I wonder if that's where Apple got their inspiration...

He also has quite a few other protype system boards, hardware, and other items for sale. Take a look and report anything you found interesting.

There's some other great auctions up there including some game concept art, promotional poster for the recent Atari Flashback 2 plug and play console, some sealed Activision LCD games, a service kit, diskettes, and some rare accessories (including a CX-70 light pen.)

Click here for a full list of what he has for sale.

Also related, GameSniped listed a promotional display and lenticular sticker for the 2600 classic, ET. I might just buy that and make it the centerpiece of my collection just to show my affection for the gaming greatness that is ET for the 2600...

[Image]


While browsing around on the internet, I found a crazy promo video for the failed Nintendo 64 add-on, the 64DD.

[youtube=425,350]EHVkSf_MnSE[/youtube]

The video features previews of Talent Maker, Polygon Maker, and Picture Maker...All of them look like they could be part of the same "game". Talent Maker looks like an early version of the Mii creation tool found on the Wii.

I also found a neat video showing what the 64DD startup sequence is like...and what happens if you don't put a disk in there.

[youtube=425,350]WUsCK9mUUMU[/youtube]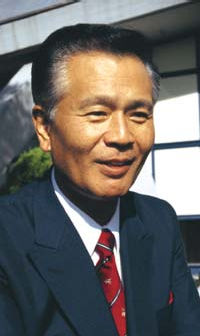 On this day ten years ago, Gunpei Yokoi, one of the most important and influential figures in gaming, passed away. For those of you who do not know, Gunpei is the creator of the Game Boy, the system that revolutionized portable gaming, and paved the way for every handheld system to follow.

Game Boy is not the first thing that Mr. Yokoi created. One day, he was riding home on a bullet train from his job at Nintendo. He noticed that the man seated next to him on the train was messing around with an LCD calculator. This event gave birth to Game & Watch, a series of stand alone LCD games. The Game & Watch was very influential on Nintendo's future, especially in modern times. In fact, for Nintendo DS, they pretty much took a two screen Game & Watch game (such as Mario Bros. or Donkey Kong), added modern LCD screens, and turned the bottom part into a touch screen. Also, if you ever play Super Smash Bros. Melee on GameCube, you'll notice that one of the characters you can play as is Mr. Game & Watch, who was the protagonist of many of the Game & Watch games, such as Ball.

After creating Game & Watch, Nintendo appointed him to the head of Nintendo R&D1. While heading up R&D1, he was instrumental in the creation of Kid Icarus, Metroid, and of course R.O.B. for the NES. However, R&D1's most famous creation was to come...

In 1989, Gunpei and his R&D1 team revolutionized the portable gaming market with the original Game Boy, which combined the cartridge based gaming of the NES with the portability of Game & Watch. The Game Boy inspired many of Nintendo's competitors to enter the handheld gaming ring: Sega with the Game Gear, and Atari with the Lynx. While both of them were technically superior and featured a color screen, each of them completely failed in comparison to the Game Boy, due to its very long battery life, small size, and excellent game selection. These factors caused Game Boy held onto the gaming market with an iron grip for 13 years through many variations and revisions, including a color version.

Gunpei's most ambitious project, Virtual Boy, was released in 1995. Virtual Boy was an attempt to create a "portable" system capable of displaying true 3D graphics. However, this system went down as one of the biggest failures in gaming history. Some of the reasons it failed were because it was only able to display red, caused eye strain in most users, ate up 6 AA batteries rather quickly, was not very portable, was fragile, and it cost $180 at launch. The system was discontinued a year later.

The failure of Virtual Boy really brought Gunpei down. He felt horrible, and Nintendo placed the blame on the Virtual Boy failure on him. This pressure led to his resignation from Nintendo on August 15, 1996, mere days after Game Boy Pocket game out in Japan.

After leaving Nintendo, he went to form his own company, Koto Laboratories. They started working on the Wonderswan for Bandai, however, Gunpei would never see the final product...

On October 4, 1997, Gunpei was riding in a car driven by Etsuo Kiso from Nintendo. Kiso's car accidentally rear-ended a truck driving in front of them the Hokuriku Expressway. Gunpei and Kiso got out of the car to examine the situation. While surveying the damage, another vehicle collided with the Kiso's car, killing Gunpei Yokoi.

Fast forward ten years, we can still find Yokoi's legacy still alive. Be it in Nintendo DS's Game & Watch inspired design, the continuation of Metroid, Mr. Game & Watch's appearance in Super Smash Bros, or in the game Gunpey for Wonderswan, PSP, and Nintendo DS. Gunpei Yokoi is an undisputed legend in the industry, and he is missed by all of us.

Check out this article from The Escapist for even more information.


This is the first installment in a new series here at RF Generation informing you of the latest downloadable games for Nintendo Wii, Playstation 3, and Xbox 360. I will post these every Sunday or Monday. For the first edition of this article, I'm just going to post North American releases. If you would like to see this expanded, let me know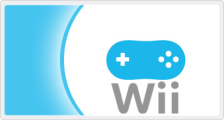 NINTENDO WII VIRTUAL CONSOLE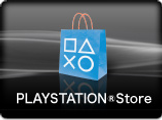 PLAYSTATION STORE

XBOX LIVE ARCADE



My pick of the week is Band of Bugs for XBLA. Know why? Simple. Turn based strategy involving bugs. Sounds really fun. It's been well received so far. It scored an 8 out of 10 in the Official Xbox Magazine, and was a finalist in the 2007 Independent Games Festival. I do not have a 360, so I cannot play it.

Until next time, happy downloading!

UPDATE: There was some stuff released for the Playstation Store this week! It's been added to this article.