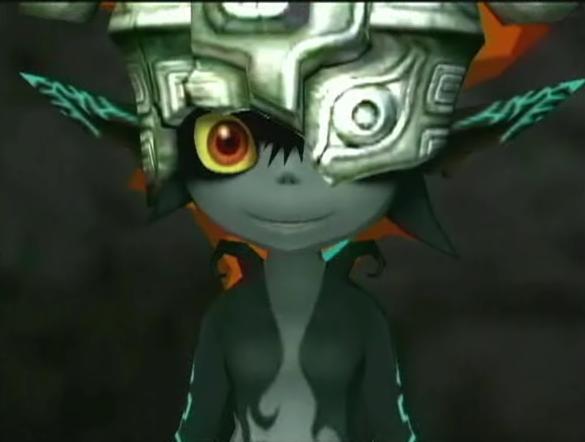 Some things seem to get lost in the woodwork when it comes to games. Clever things, hidden, or things plainly out in the open that are simply glossed over. Today, I found something that I'd call a gem. It comes from the Legend of Zelda: Twilight Princess, a game with a lot of expectations which depending on if you are a diehard Nintendo fan was either God's gift to humanity or something that while a good game, missed the Zelda bar. What is it that could possibly be glossed over yet be so engrossing? It's a song. I have a certain
affinity
for game music. Perhaps you do too. But, there is one song that simply blows me away found in Zelda: Twilight Princess. Certainly, the Zelda series has had its own memorable songs, but I never found any songs from Twilight Princess memorable, until now.
Midna's Desperation Hour is rather simple. Listening to it makes me wonder if it belongs in a Zelda Game. When I hear it, I want to think it is from one of the monolithic SNES RPGs, most particularly Chrono Trigger. But, it's not. It's in Zelda. And I am captivated by it. Simple strings and piano, but it's moving. If you play through Twilight Princess, you may agree that it does an excellent job describing who exactly Midna is. Such sorrow. Such despair, perfectly described in sound. It truly is a work of art. Want to listen to it? , as found in Brawl.
You may disagree with my view of the song. That's alright, everyone is entitled to their own opinion. The point here however is that at times there are gems in games that simply get glossed over. Have you ever found yourself awestruck by something that you simply missed the first time you experienced it? I know I have, and I bet that you have too.
[
IMAGE
]