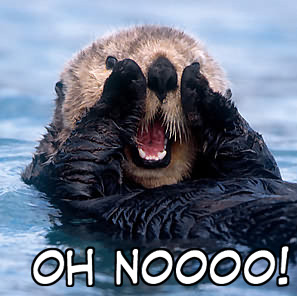 The OH NOOOO! Otter is concerned! See, the OH NOOOO! Otter has a side thing he likes to do when he isn't the OH NOOOO! Otter on this here website. It turns out that Mr. Otter is a mischief maker on EA's official forums. You might call him a troll, but hey, every forum has their troll, and well, we tend to ban them. I really don't know why Mr. Otter find it's necessary to be such a not so nice member on EA's official forum. It might be because EA has historically been an evil corporation. It could just be that he is a truly malicious person. But, EA is really getting sick of his and others antics, and they are going to raise the stakes in getting banned.

See, most forums just ban you from the site. That's what we do, and I imagine other sites do that as well. But see, EA decided to be truly malicious in banning. EA happens to use a wonderful piece of DRM known as SecuROM, which causes its games to call home periodically. Additionally, these new games all have an EA ID that spans across games. Well, EA has decided to tie your game EA ID to your forum ID. Big deal, right? Well, it is.

See, if you get banned on the forum now you're going to get locked out of your games, and well, that would truly suck. You paid for the games, so shouldn't you be able to play the games even if you get banned from some measly official forum? Well, EA doesn't think so. So yeah, play nice kids, and Mr. Otter, do be careful now. You never know when EA might lock you out of your games.

UPDATE: A Red Alert 3 Mod was lying. Way to represent the corporate behemoth! Turns out this was false.

Backtalk in EA's Forums, Get Banned From Your Games? [Kotaku]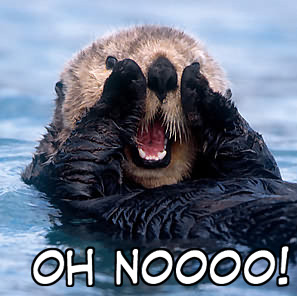 Oh dear, it appears as though EA doesn't realize that people really, really hate intrusive Digital Rights Management, which you might begrudgingly know as DRM. Some places do DRM right, like Valve. Sure only one user can have a game, but at least that user can install the game as many times as he wishes. Apparently, EA just wants to piss you off if you buy Spore. Never mind enjoying the game, let's find a way to punish you for being on of the righteous buyers of Spore. How does EA do that? By using SecuROM, of course. As stated on everyone's favorite encyclopedia, Wikipedia, "SecuROM is a CD/DVD copy protection product, most often used for computer games running under Microsoft Windows, developed by Sony DADC. SecuROM aims to resist home media duplication devices, professional duplicators, and reverse engineering attempts. The newest versions (v4 and up) prevent 1:1 CD-R copies from being made. Certain programs can circumvent its protection. The use of SecuROM is controversial because certain aspects of the protection are similar to functions of malware, and users are not always informed when SecuROM is included with a product."

So, what aspects of SecuROM make it hated? Well, SecuROM phones home. You want to install that game on your PC? Well, go ahead, you have three installs on three PCs. But here is the thing. Let's say you install on your desktop, and then it goes into an incessant Blue Screen of Death and you have to reformat? Well, you reformatted, so that PC is no longer authorized to play the game. So, there goes a second authorization. After three installs on "different" PCs, you're done with playing the game. Gone are the days where you could reinstall as many times as you want, and here are the days where you're stuck with what the publisher gives you.

Spore, happens to have SecuROM, the lovely piece of software that phones home whenever an update is done or whenever the game is installed. A lot of people don't like that, so much so that on Amazon the customer rating sits at 1 out of 5 stars with 2216 reviews and growing. Turns out people really, really, really hate the DRM known as SecuROM, and they've shown their ire through the Amazon rating system. As one such reviewer says, "First of all, the game incorporates a draconian DRM system that requires you to activate over the internet, and limits you to a grand total of 3 activations. If you reach that limit, then you'll have to call EA in order to add one extra activation. That's not as simple as it sounds, since when you reach that point EA will assume that you, the paying customer, are a filthy pirating thief." Doesn't that sound wonderful?

It gets interesting though. A few days ago, Amazon pulled the Spore reviews. A few hours later, they were back, and their absence was attributed to "a site glitch". You know, I can claim that monkey's fly out of my ass, but that does not make it true. I bet their statement on it being a site glitch is a dirty, malicious lie.

It's really a shame that EA had to sully Will Wright's game with DRM. It's even more sad that EA doesn't trust you as a paying customer, and thinks you are obviously a dirty, filthy pirate. Perhaps people would have not had this backlash if only EA trusted them to be righteous consumers. But no, look where we are today. Spore has a 1 out of 5 star rating on Amazon, and people are pissed. Here's to you, EA.

Ed Note: I just noticed that over the last month that "Oh Noooo Otter" was the number 3 referral for our site, just behind the keyword RF Generation. Isn't that fun?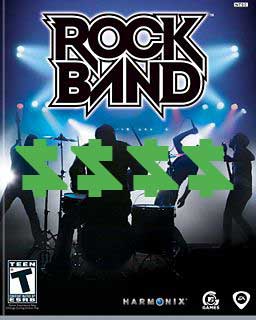 Let's not kid ourselves. I really like music / rhythm games. As such, I really like games like Guitar Hero. So, when the next Harmonix game was announced and it was Rock Band, it was pretty damn exciting. Then, there was the revelation that the game was only coming out for the 360 and PS3, which made baby Jesus cry. I myself, was one sad panda. The pain was lessened a bit when I saw the associated price tag, but the game still was amazing, and deep down, I still wanted it.

Fortunately, Harmonix announced that eventually Rock Band would be coming to the Wii, and that was about it. No price, no release date... nothing other than that the game was coming to the Wii. Well, that's nice, but I want more concrete information. The Wii owners want more information. Would it be expensive like its brethren, or would it be slightly more affordable? Would it be a quick cash in like Guitar Hero / PS2 Rock Band, or would the content be more like the 360 / PS3 versions? Most importantly, when would it be coming out?

Well, there is a release data and price for the Wii version. June 22, 2008. $170. Price, not too surprising, but hey! We now have a date. Additionally, it will be a "Special Edition", with 63 songs, including 5 bonus songs. Oh boy, I can barely contain myself. Yay. Seriously.

So, the burning question of will this game be a gimped version like the PS2 version, or will the game be like the 360 / PS3 version has yet to be answered. Certainly, my excitement will either fall or rise with that announcement, and I can't wait to hear more about this version of the game.

Rock Band Wii 'Special Edition' on June 22, $170 [Joystiq]

UPDATE: Kotaku asked for comment about DLC... No DLC... yet. No DLC ==No Buy.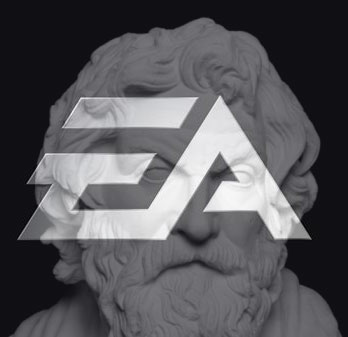 Maxis was a great company. Who didn't love SimCity 2000? Certainly, it's no Stunt Driver, but boy was the game fun. Could you get the Launch Arcos to actually launch? I couldn't. I suck. But hey, at least I could start major floods like the best SimCity players. Floods are something that all the new SimCity games surely miss. Bring them back Maxis. I beg you. Maxis was certainly a great company. Today, however, it is part of the behemoth known as EA. Sure, they still have reign to make potentially amazing games such as Spore, but let's look at the other, unfortunate studios. Take for example Westwood Studios, the original developer of the hugely successful Command and Conquer Series. Red Alert"¦ quality game. Red Alert 2"¦ also a quality game. So you'd think a studio with a series as successful as Command and Conquer would have been allowed to survive, right? Well, you'd be wrong. Instead EA ate them. No more. Completely assimilated. That's apparently what you get for screwing up on an offshoot of your major franchise. Thanks C&C Renegade. So, there went Westwood, and other studios have seen similar fates, becoming less autonomous and on occasion just not existing anymore. Bullfrog? What's that? They've been gone for a while.

EA likes to buy companies. In the past, they would assimilate the companies, but recently their CEO mentioned that this model just was not a good idea. Of course, this statement was made right around the acquisition of a high profile developer. You may know them as Bioware. They make good games. Most recently they released Mass Effect, and before that they had hits such as Jade Empire and Neverwinter Nights. Hugely successful. Congrats to them. But you got to wonder, will their success keep them from becoming a footnote in EA's corporate history? Sure, EA says that assimilation is a bad thing, but was that just said to placate the masses of people who find Bioware to be the be all end all of developers? (I'm looking at you, Tan) History shows they have no problem making developers part of the bigger EA. So, is that fate subject to Bioware? What could it take? A bad game? A whim of the CEO? Nothing? Who knows? But what I do know is that I'd take Mr. Riccitiello's comments with a grain of salt. It might make a future assimilation even more stinging than it should be.

So, why am I writing this article? Is it because there is a Blizzard Warning out right now and I am cooped up in the house, or is it because EA is trying to become ultra-mega EA upon the purchase of either Take Two or perhaps Ubisoft. Maybe it's both. But yeah, doesn't EA's Grand Theft Auto sound delightfully evil? The Evil Publisher, with what is considered by some to be the devil's game. How delightfully maniacal. Damn you EA for owning Maxis. You'll get my money for that. But, will you or will you not keep your future and new acquisitions autonomous? I certainly hope that you do, but at the same time I certainly will not keep my hopes up.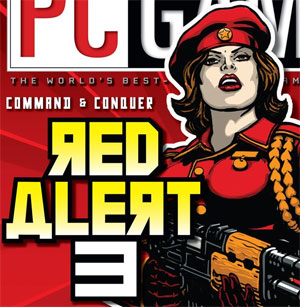 It's possible that you may enjoy the Command and Conquer series. If you do, it's even more possible that you think that Red Alert is the best game in the series, like myself. Seriously, who didn't have fun playing as the Red Army, killing people with massive amounts of Tesla Coils and MiGs? Certainly, I did, it was a blast to play that game. Oh how better times have passed. Since that game was released EA has become an evil empire, and killed Westwood Studios. But fear not! I have good news! Red Alert 3 has been officially announced.

Unfortunately, not much is known at this time about the game, other than it has been announced via PC Gamer, but hopefully by the time March 4 hits, we'll know a bit more. Between this and a official release date for Spore, this has been a good day provided by the Evil Empire.

Red Alert 3 Announced in April 2008 issue of PC Gamer [PC Gamer, via Kotaku]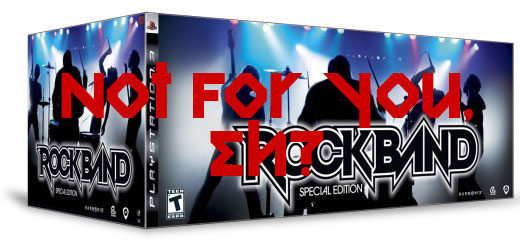 So, how's it going EA? Find any new developers to buy up? You broke my heart when you bought Maxis. It further disintegrated when you guys dissolved Maxis into EA Games. You bastard. I hate you. Luckily for you, I am still a die hard Will Wright Fan, and for that reason I'll have a reason periodically to buy a game developed and published by you.

Recently, you released Harmonix's Rock Band to the masses in "North America". It was shortly around launch that you clarified "North America" to mean United States. Now, I am American, but when I think North America, I think three countries:


Canada
Mexico
United States

In addition, Latin America is part of North America, even if we tend to ignore those countries. I feel honored to bring you that geography lesson for today, brought to you by NAFTA. Someone should have given Harmonix / EA this lesson when they decided to announce a release date for Rock Band. If I was Canadian, I'd feel pretty slighted by the fact that EA does not find you part of North America. I'd be even more ticked that Rock Band was delayed all the way to yesterday. But, perhaps EA would make amends by giving you guys a decent launch. Eh? Eh?! Nah, that's not EA's style. Turns out most retailers in Canada did not get a shipment yesterday, much to the disappointment of fans camping out for the game. Furthermore, those retailers that did get a shipment got a horribly reduced release. This slighting would infuriate me if I was Canadian, and I've come up with some conclusions about EA:

EA, you have an identity crisis. I believe that you think that you are Nintendo. Furthermore, I think you have confused Canada with the continent of Europe. What's the deal? Did you guys get hit on your head? Snap out of hit! Stop shafting our friends to the North, where some people call themselves Tan and some people like to say 'Eh?'. It's a lovely country. Stop screwing the pooch. Give them the game. Don't be jerks. It only hurts your sales. Ask Activision, I bet they could give you some pointers on alienating fans.

Sorry Canada, I couldn't snap EA out of their trance. Before you know it, you'll start seeing EA published minigames out the wahzoo and more casually focused games! My God, help us all.



This is TraderJake's Blog.
View Profile | RSS

This is where my thoughts go and are never heard from again.

Well, maybe not, but this is the repository for all of my published thoughts and rantings. It'll make my day if you find at least 10% of it amusing and enjoyable to read.


Sorry for the other 90%.


Blog Navigation
---
Browse Bloggers | My Blog
Hot Entries
---
Hot Community Entries
---