Hey now!

Yikes... I've been working on this off and on for almost a month now. What can I say: the demands of work and other high-priority things kinda slow down the whole blog-writing process.

In any case, I'll now reveal to you my Tuesday finds from May, which was fairly weak right up to the final Tuesday... and then the floodgates opened somethin' fierce.


May 1: I hit a couple places after work and came away with:

- Super NES console $5.00

- Namco Museum 50th Anniversary (Greatest Hits) PS2 $2.99

- Super Mario Ball (AKA Japanese Mario Pinball Land) $1.99

- Super Donkey Kong 2 (AKA Japanese Donkey Kong Country 2) $1.99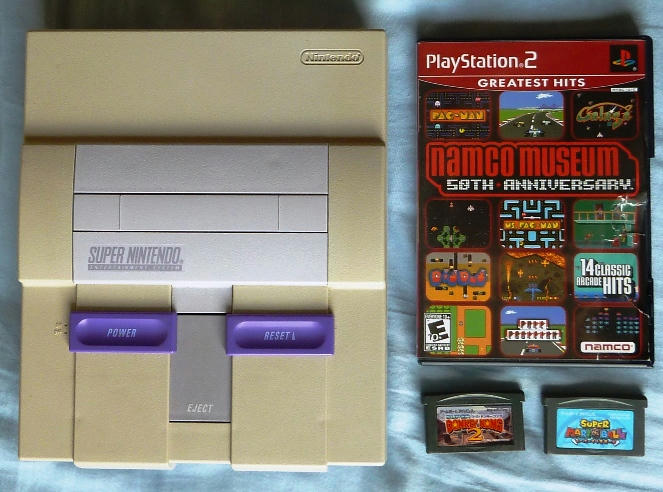 Weird thing about the Japanese GBA games: I bought 'em at a place that usually premium-prices imports and rare second-hand games. I was so sure they'd be priced above what I'd be willing to pay, I almost didn't bother to ask the clerk to pull 'em outta the display case. For the first time in a blue moon, going against my better instincts actually paid off...


May 8: I found no games or hardware, just a lotta reading material.

- Fourteen Nintendo Power, GamePro, and EGM back issues, $0.29 each

- Marvel Ultimate Alliance 2 strategy guide, $1.99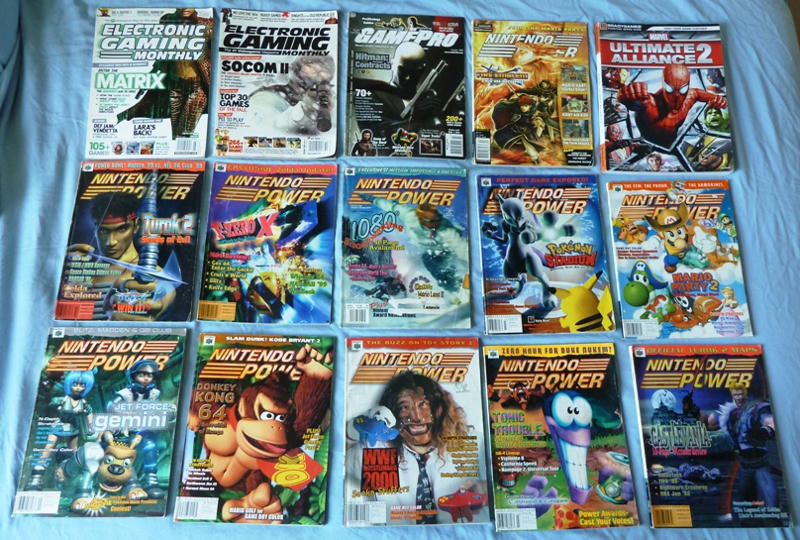 May 15:

- TMNT: Mutant Melee (Xbox) $3.19

- Nintendo 64 12-cartridge cabinet $2.60



I'm actually using the N64 cabinet to store my loose SNES carts in; apparently they were designed to hold either type.


May 22:

- Official PlayStation Magazine back issue $0.29

- Prima Conker: Live & Reloaded strategy guide $2.00

- BradyGames GTA: San Andreas strategy guide $2.00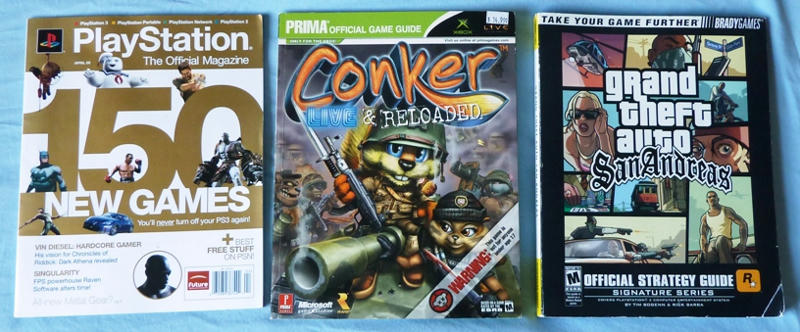 May 29: Now, THIS is more like it:

- Four Nintendo Power back issues $0.29 each

- Six Official Xbox Magazine game demo discs with sleeves, $1.99 $0.99 each

- Joytron Strap Touchpen for DS, $0.79

- Pokemon Battle Revolution Nintendo Power strategy guide $1.50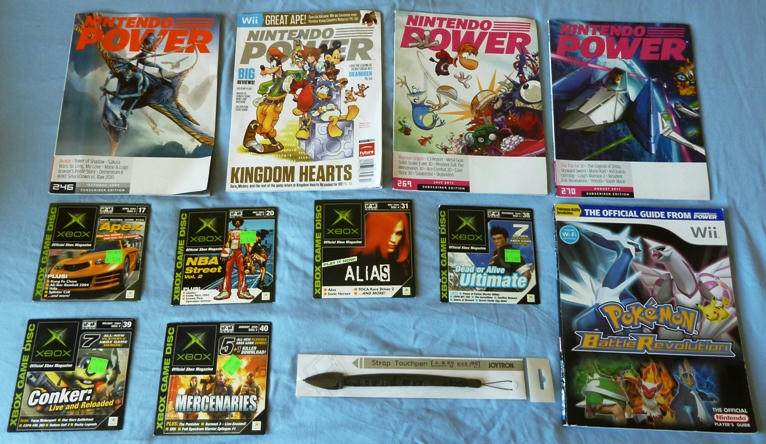 - Populous (SNES) $1.99

- Namco Museum Remix (Wii) $5.95

- Pokemon XD: Gale of Darkness (GC) $0.95

- Guitar Hero (PS2) $3.99 $0.99

- Guitar Hero II (PS2) $3.99 $0.99

- A trio of CIB Master System games for $2.99 $2.09 each:
- Choplifter
- Alien Syndrome
- Missile Defense 3D

- A pair of CIB PSP games for $1.95 each:
- Crush
- Crisis Core: Final Fantasy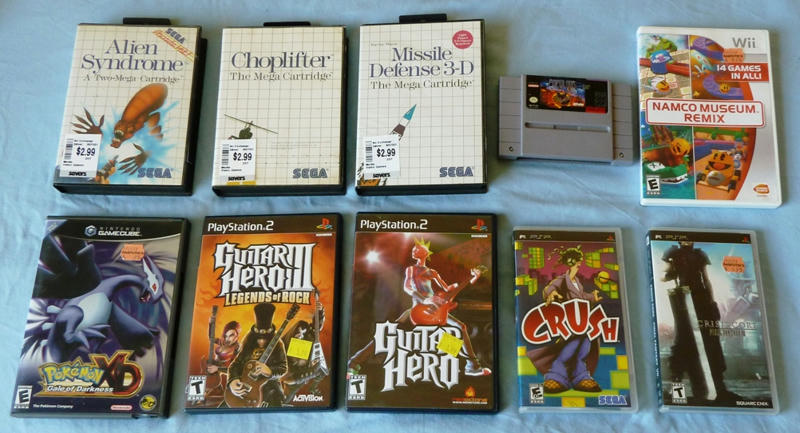 The biggest pick-up of the day, however, was:

- Blaze Twin Shock Home Arcade 2-player controller for PlayStation (and PS2), $11.99.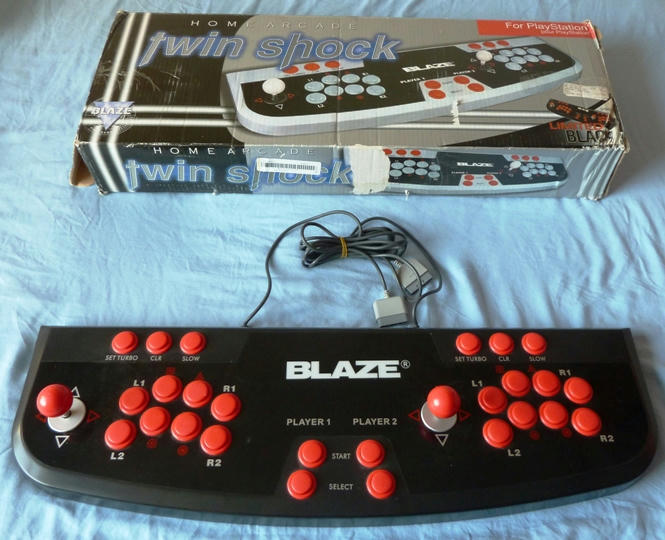 Finally, then there was this $1.99 grab: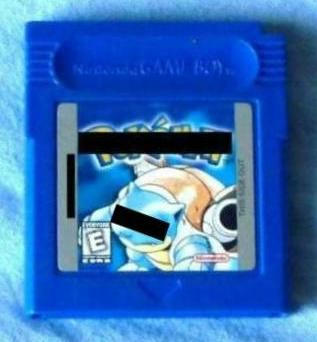 (Don't tell You-Know-Who about this one)






The TL;DR Sidebar



May's biggest non-gaming Tuesday score: I found a boxed Nerf Vortex Praxis disc-shooter for just $5.99.


Like this, only the box wasn't in as good a condition.


I'm pretty sure someone messed up on the pricing at the Goodwill where I picked this up. Now, that is some crack-smoking pricing I can actually get behind! Speaking of which...


May's biggest crack-smoking moment almost went to the Gilroy Goodwill, which was asking $19.99 for a standard-ish GameCube controller. That's right,

just

the controller; I asked about it, and they confirmed it.

But the Morgan Hill Goodwill claimed victory when I discovered a sealed pack of three Game Boy Advance 3-cartridge cases like these...



...for $19.99.

Yes, you read that price correctly.

$19.90-freakin'-9.

For plain ol' plastic cases.

Without any games in 'em.

Needless to say, they're really hittin' the pipe down in Morgan Hill...


'Late


Whew, it's a good thing I decided to save my blogs, just in case something like the Great RF Generation Outage of 2012 should ever happen.

I've even added a few "enhancements" to this particular entry. Whether or not they improve upon the original version is debatable.

Anyway, here we go: take two, aaaaand... ACTION!

(Originally posted on January 31, 2012)

Hey now!

Feeling like ripping off inspired by the Procopio Brothers' Game Hunt Chronicles blog series, I figured I'd do a little bragging of my own about my best Tuesday game hauls. And Tuesday, January 24, yielded the biggest single-day score of the year for me thus far.

Let me tell you all about it:

It all began at the Savers thrift store in Milpitas. I'd just discovered a bunch of White Dwarf and Dragon back issues in the magazine section which, at $0.29 each, were a far cry from their original 6-dollars-plus cover prices. However, I had yet to see anything really good in the way of video games aside from a couple old EGMs and a CIB copy of Zoom! for the Genesis. I figured it was worth dropping $1.99 plus tax on, even if it did look like some kind of Q-Bert wannabe.

I was milling around the jewelry & electronics showcase about ready to leave, when a Savers employee arrived with a box full of CIB GameCube and PS2 games for $3.99 a pop. I was only too happy to help lighten her burden by taking the following titles before she could shelve them:

- Paper Mario: The Thousand Year Door
- WarioWorld
- Pokemon: Gale of Darkness XD
- Resident Evil Zero
- WarioWare: Mega Party Games!
- Super Mario Strikers
- Mario Superstar Baseball
- Super Smash Bros. Melee (Player's Choice)
- Luigi's Mansion (Player's Choice)
- Rayman 2: Revolution (PS2)
- Warhammer 40K: Fire Warrior (PS2)

Now,

that's

timing!

Next stop on my trek was the San Jose Savers. Sadly, all it yielded were a couple Prima Tomb Raider guides for $1.99 each.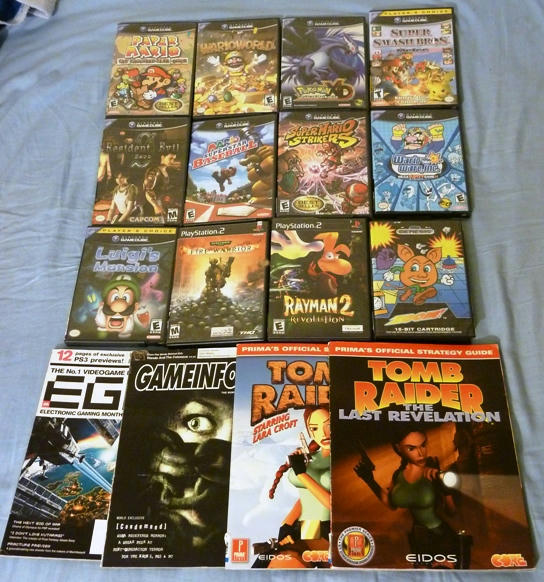 Undaunted, I drove a couple miles south and arrived at the Rasputin used record store in Campbell just as it was opening. It has consistently yielded some good Tuesday game deals for me, and this day was no exception, as I grabbed the following CIB (unless noted otherwise) goodies:

- ModNation Racers (PSP) $1.95
- Chicken Blaster (Wii, disc in sleeve) $0.95
- Whacked! (XBox) $1.95
- Scarface: The World is Yours (Greatest Hits)(PS2) $0.95
- Dai Senryaku VII (XBox) $1.95

Sadly, I missed out on a CIB copy of What Did I Do to Deserve This, My Lord?! 2 because it was missing its price tag, which meant it had to be sent back to the main store in Berserkely to be priced. In the weeks that followed, I never saw it at either the Campbell or Mountain View locations.

Speaking of which: I culminated my Tuesday crawl with a trip up to Rasputin's new Mountain View location, where I snapped up:

- Kingdom Hearts: Birth by Sleep (PSP) $5.95
- Fat Princess: Fistful of Cake (PSP) $5.95
- Gitaroo Man (PS2) $1.95
- Animal Crossing (Player's Choice)(NGC, no memory card) $0.95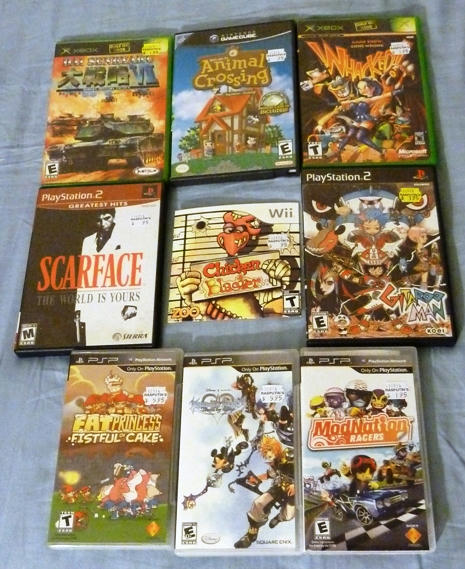 And that pretty much sums up one of the most successful Tuesday game hunts I've ever undertaken.

But wait, there's more!

It's...


...the TL;DR SIDEBAR!

- My best non-Tuesday gaming pickup for this week was a sealed copy of Legend of Zelda: Ocarina of Time for the 3DS for $7.99.

- My best non-gaming score of the prior week: the aforementioned back issues of White Dwarf and Dragon.
Honorable mentions: a Rokenbok R/C toy controller for $1.50, and a Nerf Maverick for $0.99.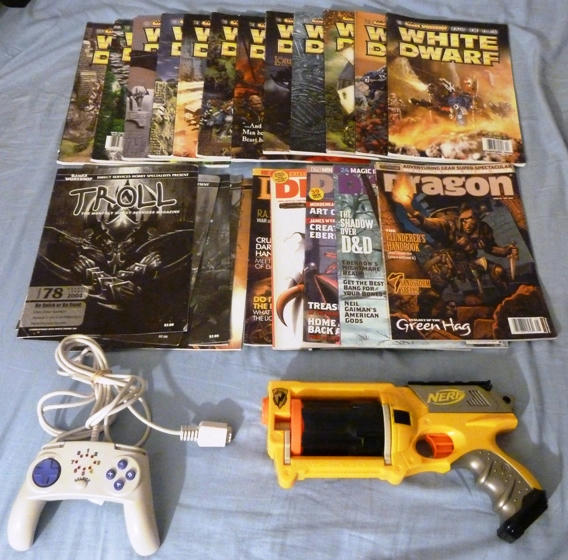 - I've apparently attained over 1000 pieces of game software and hardware. However, I decided to audit my collection to see if what I actually have matches up to what I've recorded. This process is gonna take me some time, but when it's all said and done, at least I'll know if I've really achieved the four-figure plateau. It's also a great opportunity to organize the collection, which has been getting unwieldy as of late.

- Sadly, tragedy struck in the midst of this amazing score. If you're not too squeamish or faint of heart, scroll down to see a pic of the gruesome scene: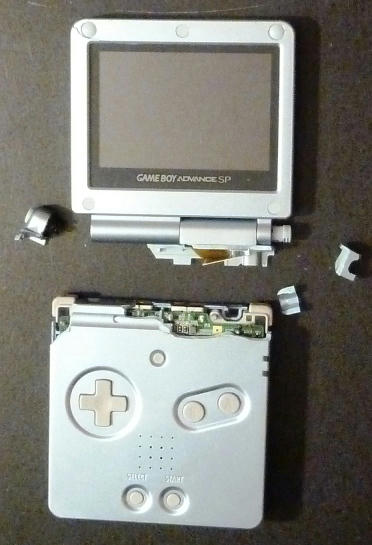 Oh the humanity!



Until next week (if not sooner)...




...'Late