Lately, even the mighty pull of an incredible new version of my favorite game of all time (Tetris Effect) can't sit me in front of a console for very long. Oh, I want to plop on our comfy recliner and put in a few long hours into the ever-growing stack of excellent games next to the various gaming systems connected to our best gaming TV. I really really do. However with so many daily tasks, back-and-forth travel, and emergency situations happening I just can't block out the time. (I'd say 'lately,' but when topsy-turvy is more common than normal, topsy-turvy becomes the new normal.)

As in the past, Nintendo has swooped in to save the day with a game machine full of stuff I want to play on a system that can ride along with me. As I was combing through the library of games to take along, I looked through the excellent popular titles that bring out the best of the system; Super Mario Odyssey, Zelda: Breath of the Wild, Splatoon 2, Arms, Mario Kart 8 Deluxe, etc. Unexpectedly, those have stayed on the shelf lately; the majority of what I want to play these days is a compilation of arcade and retro classics that perfectly fit the few minutes at a time I have to spend. I thought it might be fun to share my current carousel of cartridge cavorting!


Continue reading The Switch Has Become My Portable Arcade Powerhouse




Hey everyone! It seems that I'm getting out a bit more often as of late, and what better way to spend time out than playing video games! It just so happens that this past Saturday, Yestercades of Red Bank, NJ was there to feed that craving with a delicious smattering of all things retro to right now.

Yestercades is a pay by the hour/day style arcade featuring a large array of classic arcade cabinets, a decent chunk of modern pinball machines, and a set of gaming stations for console gaming. As of the time of this writing, $25 nets you a full day pass, which allows for full play on any of the aforementioned machines, as well as come-as-you-please access to the arcade (which is super useful to go snag pizza from the amazing place across the street).


Continue reading Neo On Location: Yestercades of Red Bank, NJ



Kenichiro Fukui is a composer that few likely know off the top of their head. He began his career as a member of the Konami Kukeiha Club in 1990 under the moniker "Funiki Fukui". The first game he worked on was Sunset Riders in 1991, but he only did the sound effects for the game. His first full composition job was Konami's light gun arcade game Lethal Enforcers. He worked on a few more arcade games at Konami, including 1992's GI Joe with Tsutomi Ogura and 1993's Violent Storm with Seiichi Fukami.


Continue reading Composer Compendium: Kenichiro Fukui




Heya Friends! Over the holiday break, I took a trip to one of my favorite places on earth, and decided it needed to be shared with everyone. Silverball Museum, located on the Asbury Park boardwalk, is a "pay-one-price" style arcade loaded with a plethora of classic and new pinball machines, as well as some staple game cabinets.


Continue reading Neo on Location: Silverball Pinball Museum - Asbury Park, NJ




Vapor Trail is a vertically scrolling shooter originally developed by Data East for the arcade in 1989. Kuuga: Operation Code "Vapor Trail" is the game's full Japanese name, with the title being changed to Vapor Trail: Hyper Offense Formation overseas. Telenet Japan secured the rights to port the game to Sega's Mega Drive, publishing through its RiOT label for release in 1991. At the time, Telenet also had a North American subsidiary named Renovation Products, who handled the overseas Genesis release in the same year.

This original game spawned an arcade trilogy from Data East. The second game in the Kuuga series is Wolf Fang: Kuuga 2001, and the third is Skull Fang: Kuuga Gaiden. Both of these sequels were ported to the followup of the Genesis, the Saturn. Wolf Fang expanded to Sony's PlayStation, and even took a modern leap to the PlayStation Network, for a PlayStation 3 and PlayStation Portable release. Wolf Fang switched genre completely when it changed into a run and gun and platforming hybrid; however, Skull Fang returned to the scrolling shooter mechanics of the original.


Continue reading Psychotic Reviews: Vapor Trail




It has been a long and interesting process. I learned a lot and I am very happy with the final product. Let me show you how I put all of the pieces together


Continue reading Arcade Control Panel Design Part IV: The Final Countdown




We have 5 areas to route, some Lexan to cut, a little paint to apply, and there was a slight delay with the artwork. All in another day's work when designing a control panel.


Continue reading Arcade Control Panel Design Part III




We have talked about some of the things you should do when you first pick up a cabinet and we have talked a little bit about monitors and working on them. Now we are going to talk about the control panel ("CP"). There are lots of important decisions that go into designing them and if you are only going to have one or 2 machines, you had better make the CP count.


Continue reading Arcade Control Panel Design Part I





With the Northern Fan Convention setup all behind us, it was nearly time to kick open the doors and let the public in. A public that was still largely unaware that we existed. Even the ones that knew about us didn't know that we were getting into tabletop games. This was our chance to get people excited about us all over again and at the same time, get some feedback about our new merchandise before rolling it out in our store.


Continue reading Blog Quest: Un"Convention"al Appearance - Part II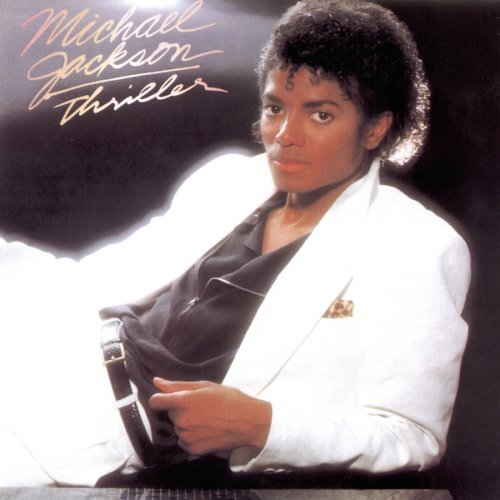 In case you've been living under a rock for the past two weeks, pop music legend, Michael Jackson, has passed away. One thing the Thriller superstar was known for was his giant Neverland Ranch, which was foreclosed and auctioned off last year. As part of the auctions, the arcade in Neverland Ranch was sold. The Orange County Pinball Lab website got a look inside and took several panoramic shots of the arcade. Check it out here: http://www.pinsane.com/pi.../events/MJ_09/index.shtml. Or if you prefer, you can view the arcade's contents in the auction catalogue here: http://www.juliensauction...el-jackson/icatalog4.html

Some of the highlights (for me) include:

Giant Lego Darth Vader
Darkstalkers arcade machine
Super Street Fighter II
Sega R360 (That thing looks freaking awesome)
NBA Hangtime (LOVED that game as a kid)
Galaxy Force (I remember playing that game in the arcade as a kid and how awesome it was that it spun and tilted)
Several kiosks including N64, 3DO, PS1, Virtual Boy, Saturn, SNES, Genesis, Dreamcast,
Mocap Boxing (It's like Project Natal!)
Guitar Freaks
Dig Dug
Donkey Kong
Neo Geo MVS
Marvel Vs Capcom

Quite the collection I must say. I don't know if he was a gamer, but I'm sure a lot of guests were. Creepy, no?




I know it has not been that long since my last entry but I have made a lot of progress recently so I figured that it was a good time for an update.

I was able to finish cleaning the last six rollover switches and overall I am happy with how they turned out. I think some of the dirt might have been holding them in place better though because since cleaning them numbers three and five now have a tendency to stick, which would not be so bad if they did not rack up the score and make a very annoying noise.


Continue reading My, mostly, lifelong dream PT 4 with more pictures




I bet you were wondering if this was ever going to get posted, well I am happy to report that here it is and I now have a functioning pinball machine, although it still has its fair share of problems....


Continue reading My, mostly, Lifelong Dream Pt 3




Part 1 can be found here: LINK
Part 2: What I actually bought...

First for the good, the playfield is in fair to good condition with minor wear and only a couple spots of touch up which is pretty good for a game almost 30 years old. Another piece of good news is that new glass was installed because someone sat on it, apart from that though there is not much to get excited about...

Continue reading My, mostly, lifelong dream PT 2 with pictures!



Database Search
---
Site Statistics
---
Total Games:

129496

Total Hardware:

9322

Total Scans:

163136

Total Screenshots:

91884

[More Stats]
Our Friends
---
Updated Entries
---

(Wii)
---

(PC)
---

(SW)
---

(SW)
---

(NES)
---

(DS)
---

(PS4)
---

(PS4)
Updated Collections
---
New Forum Topics
---
New on the Blogs
---
Nielsen's Favorite Articles
---