Part of the intro
If you ask anyone to come up with a list of Genesis beat'em ups, I'm sure they would choose the
Streets of Rage
trilogy,
Golden Axe
, and
Altered Beast
. These well-known titles helped define the the beat'em up genre, but there are several previously unknown Chinese titles that are just now coming to the West from publishers such as Super Fighter Team and Piko Interactive.
Yang Jia Jianghas
or
Yang Warrior Family
is an unlicensed beat'em up based on Chinese folklore that is about a family of warriors who defend China from invaders, only to be sold out by their peers. So is this import from the East worth adding to your collection? Let's find out.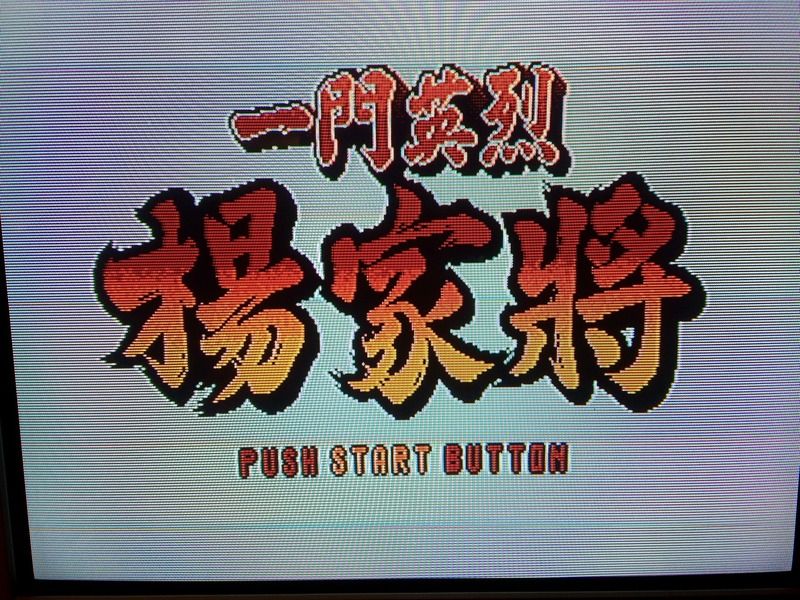 Title Screen
Yang Warrior Family
starts with a nicely animated attract screen that would look at home in any mid-90's arcade. It highlights each member of the Yang family, detailing gameplay and showing off their move-set. The slow, but strong patriarch of the family is shown first armed with a halberd for long distance reach. He is followed by a sword-wielding man that adds a little more speed into the mix. Next, is a muscle-bound martial arts master who is probably the best character in the game, because he has a good balance between speed and offense. Last, we have a very fast, but weak, knife-throwing female character who can tackle regular enemies without trouble, but has a hard time against bosses.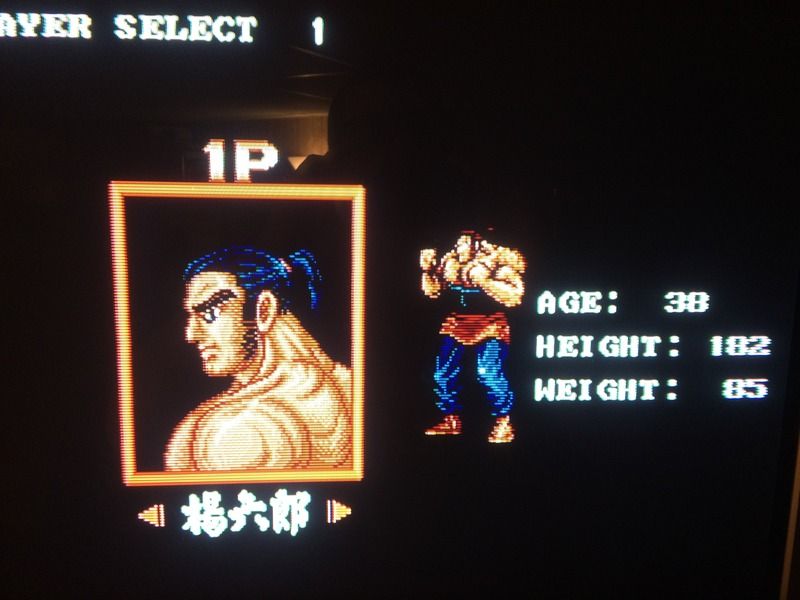 The character select screens look nice
The gameplay itself takes place across six long stages. The stages and characters themselves are well-drawn, decently animated, and colorful, but lack variety. By the time you reach the end of a stage, you'll have fought the same enemy countless times. Only stage six, The Great Wall of China, breaks this mold a little by introducing some exploding enemies and making good use of parallax scrolling.
The controls break down to a standard three-button affair, with the A button used for a special attack, the B button used for attack, and the C button used to jump. The special attack, as expected, takes off a part of your life meter, and with only three lives and two continues, should be used sparingly. The attack consists of a standard three-button combo that is very effective against most enemies, as it takes away half of their health bar. The jump kicks are good for crowd control, allowing you to get away from enemies, as they tend to form mobs quickly. Every normal enemy has the same size health bar, so you'll quickly find yourself a move-set that works for you and end up using it for the entire game. The boss battles are some of the highlights of the game and help break up the game by adding in a little variety. The minions surrounding a boss will endlessly spawn, so its best to concentrate your efforts on the boss itself. When the boss is defeated, a short cutscene in Chinese is shown and it's off to the next area.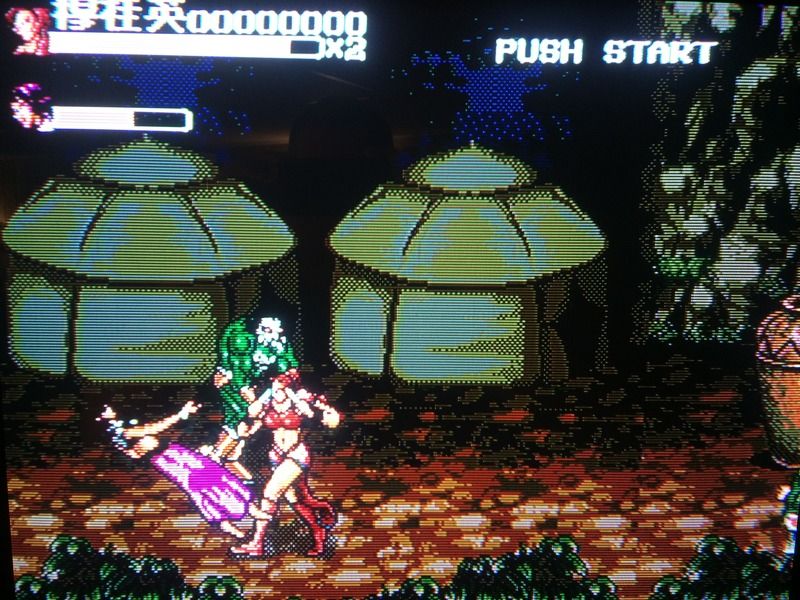 Stage 5 looks a little bland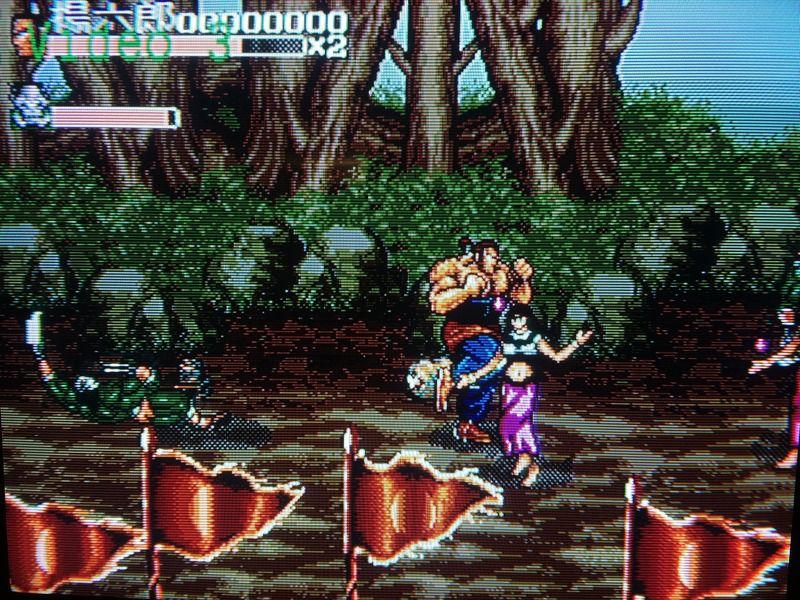 Get used to fighting the same enemies over and over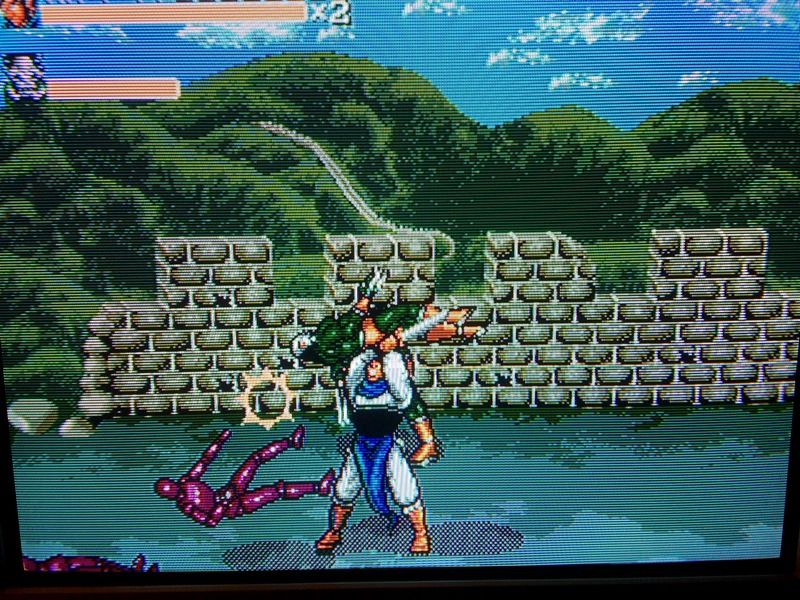 Stage six looks the best
The audio, like the graphics, are serviceable but unremarkable. The background music works well to give you the feeling that you are fighting your way through ancient China, but loops quickly and with the long stages, you'll find yourself growing tired of the music quickly. There are noticeable missing sound effects as well with nothing being played for when the player or enemies die.
The
Yang Warrior Family
is a game stuck in the middle with enough about it to like, but enough problems to keep it from being great. If you are a collector or a beat'em up fan that wants something that few own or have experienced, I recommend picking it up as you're going to have some fun with it, just don't expect
Streets of Rage
greatness. At the time of this article, a cart only copy can be picked up for $5 and a CIB for $15 from Ali Express. It seems that Piko Interactive has the rights to this game in the West and I have reached out to them to see if they have localization and release plans.