Folks, be ready to be amazed. Not shortly after Nintendo released the Nintendo 3DS, they have dropped another bombshell. It's soon to be the age of the Nintendo 2DS.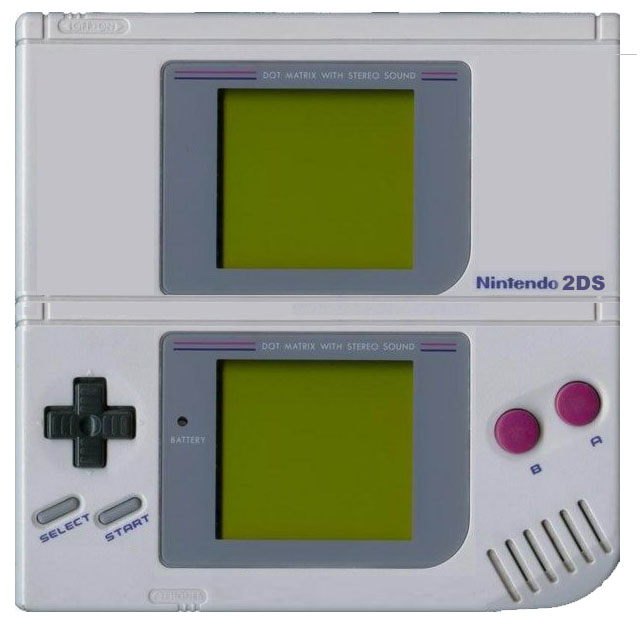 Face it, 3D was so 2010. You know that, I know that, and certainly Nintendo knows that. That's why we have been graced by this announcement. The Nintendo 2DS offers to provide the best that a 2D Dot Matrix can provide. While details are scarse, we are aware that New Old Super Mario Bros has been announced, and as a Mario fan, I am completely excited. More on this development as it arises. For now, rejoice at the news that 2D gaming is making a triumphant return to handheld gaming!

Recent Entries

Psychotic Reviews: Legend of Zelda: A Link Between Worlds (1/27/2015)
PC Gaming Wish List, 2015 (1/25/2015)
Collectorcast Episode 29: Ammibo's Break All the Rules (1/23/2015)
RF Generation Donation Drive Raffle (1/22/2015)
February 2015 Community Playthrough (1/20/2015)





Login or register to comment

It appears as though you are not a member of our site, or are not logged in.

It appears as though you can not comment currently. Becoming able to comment though is easy! All you need to do is register for the site! Not only will you be able to access any other site features including the forum and collection tools. If you are a registered user and just need to login then you can do so here.

Comment! It's easy, thoughtful, and who knows you might just enjoy it!
Database Search
---
Site Statistics
---
Total Games:

94808

Total Hardware:

6287

Total Scans:

119810

Total Screenshots:

49829

[More Stats]
Our Friends
---
Updated Entries
---

(PSX)
---

(PSX)
---

(PSX)
---

(PSX)
---

(PSX)
---

(PSX)
---

(PSX)
---

(PSX)
Updated Collections
---
New Forum Topics
---
New on the Blogs
---
Nielsen's Favorite Articles
---