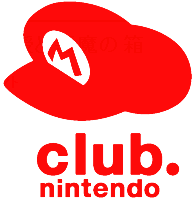 Japan has know the sweet loyalty program known as "Club Nintendo" for years, Europe has had "Nintendo VIP 24:7" since the Gamecube launched over 6 years ago and "Club Nintendo" since the launch of the Wii. But, Nintendo wasn't nice enough to give North America a Club Nintendo just yet. In fact, even South Africa has had a Club Nintendo for six months already.
But, in October 2008, it was revealed that Club Nintendo was coming to North America. And to the instant relief of millions of Nintendo fans, was launched December 15. But, as anyone who tried to sign up already knows, the site was rather buggy, in fact it didn't really work at all. Many who tried to sign up for the first time couldn't get it to work and nearly everyone who tried transferring their "My Nintendo" information found that the system just wouldn't let them log in.
I know I was one of the first to be elated and aggravated with the system in the same 5 minutes. I tried at least twice a day to log in, but was always met with a "your username or password are incorrect" message. Finally, today I tried and was instantly logged in, and was given the opportunity for my first survey. I promptly gave "World of Goo" a glowing review and received my 10 coins.
So, now that I've mentioned "coins" you may be wondering what they are. Well, they're points that you use to "buy" stuff from Club Nintendo. Many people out there feel the prizes right now are terrible, but I think there are some very nice things to be had.
For 800 coins, you get the Game & Watch Collection for DS.
For 600, you get a White Nintendo DS Game Card Case.
For 800, you get Hanafuda Cards. The picture shows a huge stack, but it doesn't say how many you actually get.
500 coins get you Mario Party Playing Cards or Animal Crossing Playing Cards.
600 gets you a Mario Nintendo DS Game Rack.
600 gets you either a Black, Super Mario Bros. Theme, or Animal Crossing Theme Nintendo DS Game Card and Stylus Set.
400 gets you a Nintendo DS Lite Case (Silver).
And 300 will get you a Wii Remote Holder.
As you can see, the prizes are heavily geared towards the DS, with only one item for the Wii. Many users are complaining that Club Nintendo isn't giving North America the same awesome prizes that Japan gives away, such as a Super Famicom style Classic Controller for the Wii and unreleased games such as Tingle's Balloon Fight DS and Exclamation Warriors Sakeburein. But I feel the prizes they are offering are very good, for a program that has just started up. I know I really want three of the available items, and I'm confident Nintendo will be adding new stuff after not too long.
The only major drawback to the system I see is that only first party Nintendo games can be registered, and only new ones at that. So all the GameCube games you have won't get you any points. I think that is a big mistake for Nintendo because they should give their loyal customers something for their years of money, not just people jumping on the Wii/DS bandwagon. Wouldn't is be amazing if we could register our hundreds of NES, SNES, and N64 games

So Nintendo fans, head on over to
https://club.nintendo.com/
and sign up to start receiving your free stuff. A word of advice I noticed with the site, before you register games, it looks like you can add games to a "Intend to Buy" list first and then register them to receive 10 extra coins.
Even now the site is still having problems. I can't even log in anymore. Poorly planned and poorly launched in my opinion.

Also if you get 300 coins (Gold) or 600 (Platinum) you get a special gift at the end of each membership season which I believe ends in mid-summer of each year. Also, unlike the 50 coins for regular Wii titles, Wii Fit gives you 80.

Just transferred my information over. Looking forward to getting some coinage. Hopefully they have better prizes and they fix the probs.

OK, now it seems the login uses your username, not your email anymore as it had for the past few days. Seems to work now.

I signed up. And I tried to register some games. All came up with invalid UPC or Part # errors...

You have to use the registration codes on inserts like these:

http://www.rfgeneration.com/PHP/watermark.php?type=ex;ID=U-087-S-03541-A;number=00

and

http://www.rfgeneration.com/PHP/watermark.php?type=ex;ID=U-132-S-00451-A;number=02

Usually found in 1st party and some 2nd party games. I should also mention that if you have used games and the code appears invalid, it's probably because the previous owner registered it under their own name first. A code can only be registered once for obvious reasons.

OH. OHH

OHHHH. THANKS!!!!

Finally.
I'm looking forward to earning some free swag.
I might actually have a reason now to buy more nintendo games.

The only downside is since i had all my games registered already i can't get the bonus 10coins for putting them in the Intend to Buy list :-/

I got the DS Game & Watch Collection heading on its way to me. I am officially Platinum for this year (and I have 10 points to spare.....)


I'm working on registering all my stuff. Thinking of ways to mess with the system so I can get the DS game and those hanafuda cards though. 1600 coins is going to be very hard.

@tholly:
Thats the only thing i really want.
The other stuff all looks cool but i'm not as interested in it.

@Fuyukaze:Yeah those Hanafuda cards look awesome.
Too bad you don't get any points for registering a new system.

@Silent Scythe:

You do however get an extra 3 months added to your warranty.

@c3676:
Sadly I bought my second DS lite used so I could save a bit of money.


i have 2 extra wii codes. smash bros and wii play. ill trade for extra wii codes.

For some reason it won't let me get points for my ExciteTruck but says i have it already registered :-/
Really could use those 50 coins.

@Izret101:

Yeah, Excite Truck did that to me as well.

I ordered the DS game for 800 coins and it just took the coins away and has said nothing about shipping it? Also I might try for the DS rack? Looks kind of cool.

Anyone know how to get the coins for WiiWare games/channels?

@Izret101:

I don't think anyone has gotten coins for them. They probably mean paid channels anyway not freebies and there can't be a whole lot of them out there other than the internet channel.

And even then, the internet channel was free when it first came out (the only reason I have it....)

Club Nintendo has been down for some time for repairs...
Lame.

I'm up to 740 points and if my wife can get ahold of her uncle for the PIN from her Crosswords game we'll be up to 770. I would have been over 800 if it let you add double games but it wont (i own two copies of link's crossbow training for the extra zapper). I'll see if my brothers phatom hourglass has been added or not yet and maybe that'll bump me up enough to get the Game & Watch Collection!!

You can open up an account for a family member and link it to your account register the games that way and then share points to but stuff.