The second week of this year's fund drive saw some very generous contributions from more of our members. I am pleased to announce that we are making great strides in reaching our $1000 goal for this year. Please remember that every $10 you donate earns you a ticket to this years prize raffle, which will be drawn at the conclusion of the fund drive and donating at least $20 also gets you a copy of the Playcast's Episode #0 (more info and prize lots listed here: http://www.rfgeneration.c...m/index.php?topic=14799.0).

At this time, the staff at RF Generation would like to thank those who donated during the second week of the fund drive:

Forzajerry
AprilandShaun
Disposed Hero
moonraker_fats
OatBob
afulbrig
ericeskapade
gamereviewgod
h1ghw1nd

For a Grand Total of: $577.95

(*If you donated and do not see your name in this weeks update or in last weeks, please PM singlebanana so that we can be sure to give you credit*)

Thats over half way to our goal in just two weeks!!! Keep those donations coming and let's try to meet our goal by year's end.





___________________________________________________________________________________


Along with this year's fund drive donors, the RF Generation staff would also like to thank those members who have been hard at work in making our site better by submitting hardware and software information and pics, and those who approve these submissions. During the month of November, there were 1,987 total submissions to the database, consisting of 1,945 game submissions and 42 hardware submissions. Top submitters for the month of November were:

Shadow Kisuragi 443
Flee 305
Sauza12 239
ae.tc 181
Furnessly 176
raffa1985 152

Top approvers for the month of November include:

Shadow Kisuragi 860
ApolloBoy 33
Tynstar 24

A big thanks to those who take the time to submit information, scan in pics, take screenshots, and to those who carefully look over and approve them. It truly takes a community effort to make a site like ours as great as it is!




The season of giving is upon us and what better way to support a good cause than to donate to RF Generation. RF Generation is a free, no advertising or pop-ups, non-profit site in which all database contributions come from our members. Our staff (who are all unpaid) works hard to provide content and to keep information up-to-date and user friendly. However, the costs associated with running this site are not free (...or cheap) and we need YOUR help to keep our servers running through 2015. All donations will go directly to our server account and our goal is to raise $1000 by December 31, 2014, which combined with donations from the previous year, will keep us going through 2015. I will provide updates on the front page throughout the following weeks to help monitor how close we are to obtaining our goal. You can donate by following the link provided here: http://www.rfgeneration.c...m/index.php?action=paypal.

We ask that you donate any amount you can, if you are able, and this year our generous staff has donated some very nice items to raffle off to donors. An explanation of the raffle rules and prize lots are below and you can see more pictures of the prizes on our discussion thread (http://www.rfgeneration.c...x.php?topic=14799.new#new).


Continue reading RF Generation Site Fundraiser 2014


Merry Christmas and Happy Holidays to everyone in RFGeneration Land! I hope you're all enjoying your time with family and friends, or maybe just a day off work or school. And I know you're going to be tracking all those new games you get right here at RFGen. After you add them to your collection here, you can brag about your holiday scores on our forum. And then you can use your new found games to fill in some missing info in our database. Heck, you can probably spend all day right here, and you know what, in all that time you'll find many things, but there's one thing you will not find, advertisements. It's true, you can turn off your Ad Block Plus and nothing will change, no annoying pop-ups or banner ads. I wish I could say we can do this because it doesn't cost anything to have a website, but unfortunately, it does get rather expensive paying for a host that gives us as much storage space and speed as we need to run a database as large as ours.

In order to stay afloat, we rely solely on the donations of our members. Its those member donations that have kept us online for the past 8 years and hopefully for many more years to come. And even though we have just as many (if not more) video games in our database as Wikipedia, we don't quite need the $16-20 million they raise during their donation drives. But we do need roughly $1000 for a year's worth of hosting, so whether its $1 or $100, every bit helps us out. And every cent donated to us (minus PayPal's fee of course) goes to paying for our server. Our staff doesn't get a dime, despite their hundreds of hours of work, and the money will not pay for any contest prizes, that comes out of own pockets.

Now that you're surely wanting to give us some of your money, I'll sweeten the deal even more for you. Every donor will receive the super awesome Donor rank on the forum, which will give you access to a top secret forum board where you often get to read about upcoming news and features before everyone else. And thanks to the RFGeneration Collectorcast there are some extra special prizes. Everyone donating at least $5 will get their name mentioned on the Podcast, those donating $20 or more will have all of their scores mentioned in the next episode, and those donating $30 or more will get the download to the Episode 0 of the podcast. But wait, there's even more! The person who donates the most during our donation drive will receive an amazing prize pack including two items of their choice from the RFGeneration store, plus some other goodies that will be donated by staff members.

The donation drive will end on February 1st, so you have roughly one month to participate in the contest. If you just want to give and don't care about the contest, feel free to donate $5, $20, or whatever you feel your experience at RFGeneration is worth.

If you're a little burnt out on cash due to the holidays, don't worry, you'll still be able to donate all year long, and it'll be as much appreciated then as it is now. You just may have to wait a little longer to get that sweet Donor rank on the forum, as I'll only be checking for new donations once a month rather than daily.



Well I am very pleased to announce that due to the huge response we've gotten from the community we have already reached our goal of keeping the site funded throughout the rest of the year. Over the past week, we've raised a total of $505 from 17 different donors. As agreed, I will throw in the remaining $300 or so to cover the costs for the remainder of the year. It's now official that RFGen is safely funded until 2012. We will continue accepting donations through the rest of January and throughout the rest of the year. These donations will go towards keeping the site running next year, so no matter when you donate you can be sure you're helping secure the future of the site.

Special thanks goes out to all of our donors who generously donated in our time of need: Ben, Brian, James, Michael, Peter, Scott, James, Scott, Ryan, Terry, Adam, Ryan, Stuart, Chris, Richard, Den, and Cobra Blade. It's through your support (in both donations of time and money) that RFGen has become the great site and community it is today. Again, if you donated and I haven't been able to add you to the donor group in the forums, please PM me so I can add you.

A big thanks to everyone that pitched in and as always, keep it on channel 3!



A couple of months ago, we held the annual donation drive to raise money to pay the server bills for the coming year. Throughout the two months, we raised a total of $218, which at a rate of $85/month is enough to get us halfway through March before we run out. So as a last ditch effort, we're making a final push to raise donations so that RFGen can make it through another year.

As we have said time and time before, this site is run completely by volunteers and operated on donations from the community. Any money donated is strictly used for paying off the operating costs of running the site (aka the server bill). It's because of the generous support of the RFGen community that we've been able to provide the tools and community forums that we have all come to love.

As an added incentive, I will personally match all donations given in the month of January until we raise enough to pay off the the bills for the remainder of the year. Let's keep this thing going for another year!

You can follow this link to make a donation.

Thanks in advance and remember to keep it on channel 3!

PS: If you've donated and aren't a member of the donor group in the forums, remember to send me a PM so I can get you added.


A big thank you goes out to the following members who recently donated: James, Jesse, Hans, Holt, Brian, Maxime, David, Michael, and Richard

We currently have $162 in the account so we're still in need of additional donors to step up and help the cause. Again, 100% of donations go towards offsetting the server costs of running the site. It's the gracious help of our many donors and volunteers that keeps the RFGen community going strong. We really appreciate those who have supported the site and the staff and members of RFGen send you our heartfelt thanks.

To those who haven't donated, we are still trying to raise enough money to cover the site costs and every little bit helps. Any amount you can afford to donate would be greatly appreciated.

PS: If you've donated and aren't a member of the donor group in the forums, remember to send me a PM so I can get you added.

You can follow this link to make a donation.



It's that time of the year again. The RFGen server account has run day again and we're asking for donations from our community to help with the server costs. As always, 100% of proceeds go directly to the server costs to keep the site up and running. Any prizes for contests are donated by the staff. Donation money is strictly used for paying the $85/month server bill.

It's the donations of the RFGen community that keep the site running on a daily basis. We've discussed the idea of having ads throughout the site, but as long as we can keep the site supported by members of the community we will continue to do so. All databases, collection tools, and forums are provided free of charge and are supported by our volunteer staff and the donations of the community, and we want to keep it that way!

We appreciate all who have helped out in the past and we thank all of you who continue to support the RFGen community. Without you there is no RF Generation.

You can follow this link to make a donation.

Thanks in advance and keep it on channel 3!

PS: Don't forget to PM myself or one of the staff when you give and we'll change your status to donor, which gives you some additional forum privileges





Time for another update on the 2009-2010 donation drive.
Here's the updated list of donors: Jacob, Nikita, Dominick, Timothy, Kelsy, Anthony, Ben, Aaron, Michael, Jon, Pamela, Terry, Anton, and Brad
A special thanks goes out to Mrs. C who also sent in a generous donation.

We're sitting at $410 in the paypal account. Big thanks to all those who have donated, and for those who have not we would really appreciate the support. Again, 100% of donations go directly towards the server costs for the site. Click here to make a donation.
As always, keep it on channel 3!


Special thanks goes out to everyone who donated in the past couple weeks. Here's a list of the people who have made donations so far: Aaron, Michael, Jon, Pamela, Terry, Anton, and Brad. If you're lucky maybe you can match some of them to their usernames.



So far we have $167 raised. Big thanks goes to those who have already made a donation. For those who have not, we could really use your support. Even a small donation would be greatly appreciated. You can follow this link to make a donation. Let's keep RFGen user-supported and ad-free. Thanks in advance!





As most of you know RFGen is run and supported by volunteers. We dedicate our time and efforts to the site solely because we enjoy it. We are a non-profit organization... well actually we make negative profit, -$85 a month to be exact for the server costs. The entire year up until this past month the site has survived solely on donations. Well those funds have run dry, so now we are asking our faithful community to step up again and help support the site.

As always, 100% of donations will go to covering the server costs. Any funding for contests and prizes that we offer will be provided by the staff. Your money will go directly into supporting the operation of the site. We will continue to strive to keep the site ad-free and community funded for as long as we can, and with the generous donations of our members in the past we have been able to continue to do so. Every little bit helps, so don't worry if you can't donate as much, especially in these hard times. If you're a new donor, be sure to PM myself or one of the other staff so we can give you "donor" status on the forums.

We'll keep you posted on the status of the donation drive. We really appreciate the support the entire community has given us in the past and want to thank all of you in advance for your generous support. Without all of you, this site would not exist and be what it is today.

You can follow this link to make a donation.


As most of you know, RF Generation recently moved to a dedicated server. Such a move is not cheap. Our costs in the last two months have increased six fold, and such an increase is no small change. To cope with this increase in prices, we've began to accept donations. These donations help us cope with the server costs, and do their part to ensure that ads stay off this site.

In the four days since we began asking for donations, we've raised $108 to cover server costs. Such generosity is very much appreciated. Unfortunately, I forgot to mention in my announcement that if you donate I'd really appreciate it if you would personal message me stating who you are so we can make note of the donation. We certainly appreciate everyone's generosity, and we want to make sure we know who to thank for these donations. Every little bit matters.

If you are interested in assisting in the funding of server costs, we'd certainly appreciate it. We have a donation page set up to assist with the drive. Every little donation counts, and we certainly appreciate any generosity given. May our little slice of the internet continue to prosper, and may RF Generation continue to be THE classic and modern gaming databases.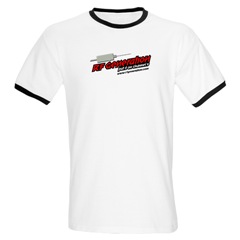 RF Generation is a community of gamers, collectors, and generally good people that make this place truly special. With this site though there are costs associated with it, whether it is domain registration fees, server costs, contingency budgets, or contests. Well, these costs add up, and for poor college kids such as myself it is a cost that we would love to be shared amongst the community. As such, today we start the 2007 "keep the site running" donation drive.

Any donation made during this drive will be used solely for server costs and contingencies. Over the past year, we've seen readership grow immensely, and we want to make sure that we have the funds available to ensure that the server and site are always running properly. With your help, we'll have the funds to keep the site going for another year. This year, we are looking for a goal of $500 to be raised.

The question then arises - what is the incentive for donating? Well, don't you love the site? Wouldn't you hate it if it disappeared? Well, while the site will never disappear, you certainly would make the poor college kids (and Scott) happy if you helped defray the costs of running the site. Additionally, there are perks. Anyone who donates money this year will get to be given donor status, which let's everyone know that they helped to keep the site running. Additionally, we have something new this year for donors - freebies! If you donate $20, you will get RF Generation Logo Magnet, and if you donate $50, a cool RF Generation ringer T is yours to keep! That's our way of saying thanks for donating! Please note that to get your shirt or magnet you will have to provide an address to us via PM, and while we're pretty sure we can deliver our merchandise anywhere, we can't guarantee it. If we find out that you live somewhere where we can't deliver the shirt we'll make every effort to make things right, including having the shirt delivered to our house and then out via UPS, DHL, or Fed-ex rather than having it shipped directly from the manufacturer.

To donate, click the donate button located in the navigation area of our forum, or click here. We certainly appreciate any donation that is made, and with your help, we'll reach our goal. Thank you!




Database Search
---
Site Statistics
---
Total Games:

121033

Total Hardware:

8943

Total Scans:

155415

Total Screenshots:

87870

[More Stats]
Our Friends
---
Updated Entries
---

(Vita)
---

(PC)
---

(WiiVC)
---

(PS4)
---

(GBA)
---

(XOne)
---

(PS4)
---

(PS4)
Updated Collections
---
New Forum Topics
---
New on the Blogs
---
Nielsen's Favorite Articles
---