I've been itching to get back to Final Fantasy for a while, and I've had an arrangement of this track sitting around for a couple of months, so the time was finally right to put my spin on this one! This is a track I've had my eye on covering since my Final Fantasy IV Zeromus cover from about five months ago. The Zeromus cover has always been my favorite, and, with both tracks being pretty similar, it just seemed inevitable that I would get around to this one eventually. I hope you all enjoy it!



My March started out kind of rough with some failed arrangements that never quite came to fruition. About midway through the month, I set those other projects to the side indefinitely and started fresh on this piece, and the inspiration hit me pretty hard and resulted in what I think is my best cover yet. Final Fantasy IV is a very important game from my childhood as it is to my recollection the first RPG I ever actually finished, and it is still an all-time favorite of mine to this day. The game and of course its music composed by none other than Nobuo Uematsu is full of nostalgia for me, so I was glad to finally get around to this one. Working on Final Fantasy music is always very gratifying for me, so expect to see more in the coming months!





This year has been a good year for me in regards to making progress on beating my NES library. In January and February, I was able to pump out some serious completion numbers. For the first couple weeks of March, I was able to tackle a few games from my sublist of games that I anticipated to be the hardest ones for me to complete. Before all this COVID-19 stuff, I planned to continue putting time into these challenging titles specifically. Things are stressful enough at the moment, so I decided to change my tactics and go with some comfort food instead. My stress reducer of choice was the original Final Fantasy. Now I've beaten this game before, but not before I started keeping records and recording my plays.


Continue reading Maps & Manuals & Self-Isolation





The RF Generation community of collectors and players has committed themselves to demolishing the entire licensed NES library in the year 2019. Is that even possible you say, with your help it totally is!! Check out the RFGen 2019 NES Challenge thread to see how to join in at anytime throughout the year. There is plenty of opportunity to participate regardless of your skill level, favorite style of game or the amount of time you have to invest. Come over and play with us here:

http://www.rfgeneration.c...m/index.php?topic=18893.0

With the year closing in all around us we've had a slight surge of renewed interest in the NES Challenge with a few members putting in some last minute efforts, come old players reappearing and a couple new names added to the scoreboard. We've still got a ways to go, but as of this writing we have collectively destroyed 492 game for the Nintendo Entertainment System in 2019.......which is pretty impressive, but still short of our goal of the entire North American licensed library. Click that link above and take a look at our remaining list of games and jump in and lend a hand. Still a surprising amount of variety to play so no excuses in these last two months!!!




Final Fantasy VII was released over 20 years ago, but to many it's still heralded as one of the greatest RPGs of all time. Personally, I feel the sacred status some have heaped upon it is a bit overblown, but I won't deny having a big ole soft spot for it. For its time, it was an incredible experience and Square Enix (then Squaresoft) exploited its popularity with spin-off games and merchandise. And despite nearly bankrupting itself with the unmitigated disaster that was Final Fantasy: The Spirits Within, the Japanese developer saw fit to make another movie, this time based in the world of Midgar and featuring Cloud Strife, and everyone's favorite villian with an absurdly, impractically long sword. So how does Advent Children hold up? Let's find out together.


Continue reading RF Cinema: Final Fantasy VII: Advent Children




Now that I'm forty, and being that it is the dog days of summer, it's about time I managed to accomplish something. I'm sure I did something this year, but my summer list seems a little heavy. Hmm. Still haven't fixed the fence. And all those branches in my backyard... are still attached to that bush for some reason. Well, I've managed to grow up some, I guess. Maybe. Gosh, this is really depressing.

Well, I did manage to do something this year; a certain thing that has dogged my steps for half my life now; a game I had a beef with from way back in 1997. But I was ready and attacked it full force, summons and limit breaks a blazin', and after quite a few gaming sessions I finally finished Final Fantasy VII.

Happy Birthday to me.



Continue reading Final Fantasy VII, Consider This Thy Fork!



Kenichiro Fukui is a composer that few likely know off the top of their head. He began his career as a member of the Konami Kukeiha Club in 1990 under the moniker "Funiki Fukui". The first game he worked on was Sunset Riders in 1991, but he only did the sound effects for the game. His first full composition job was Konami's light gun arcade game Lethal Enforcers. He worked on a few more arcade games at Konami, including 1992's GI Joe with Tsutomi Ogura and 1993's Violent Storm with Seiichi Fukami.


Continue reading Composer Compendium: Kenichiro Fukui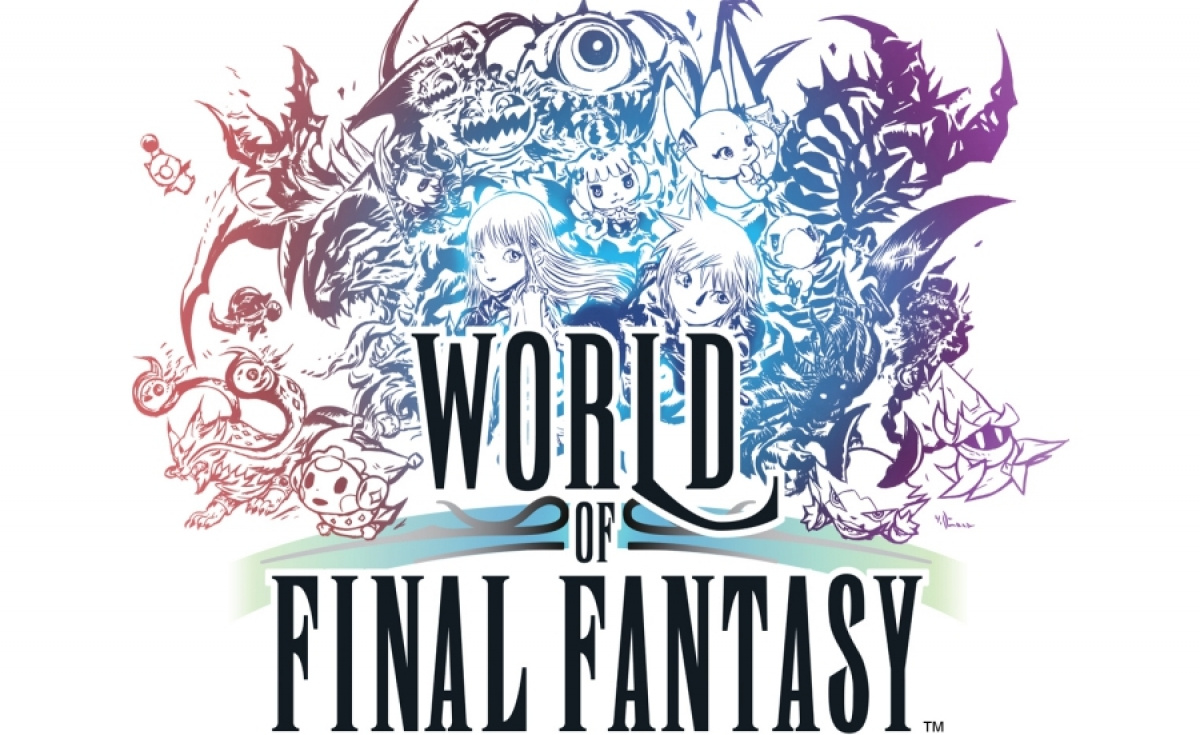 Many longtime fans of the Final Fantasy series have lamented the direction Square has taken with their beloved franchise, forgoing the classic turn-based battle system (or rather the active-time battle system) in favor of a more action-oriented approach featuring real-time combat. While this rapid evolution of the series is no doubt an attempt by Square to garner new fans and compete with other AAA titles currently on the market, it has left some diehard fans feeling alienated and disinterested with the series. Enter World of Final Fantasy, a new title in the Final Fantasy series that harkens back to the games of old, featuring a slew of familiar characters and mechanics that should make any old-school fan of the series feel right at home.


Continue reading World of Final Fantasy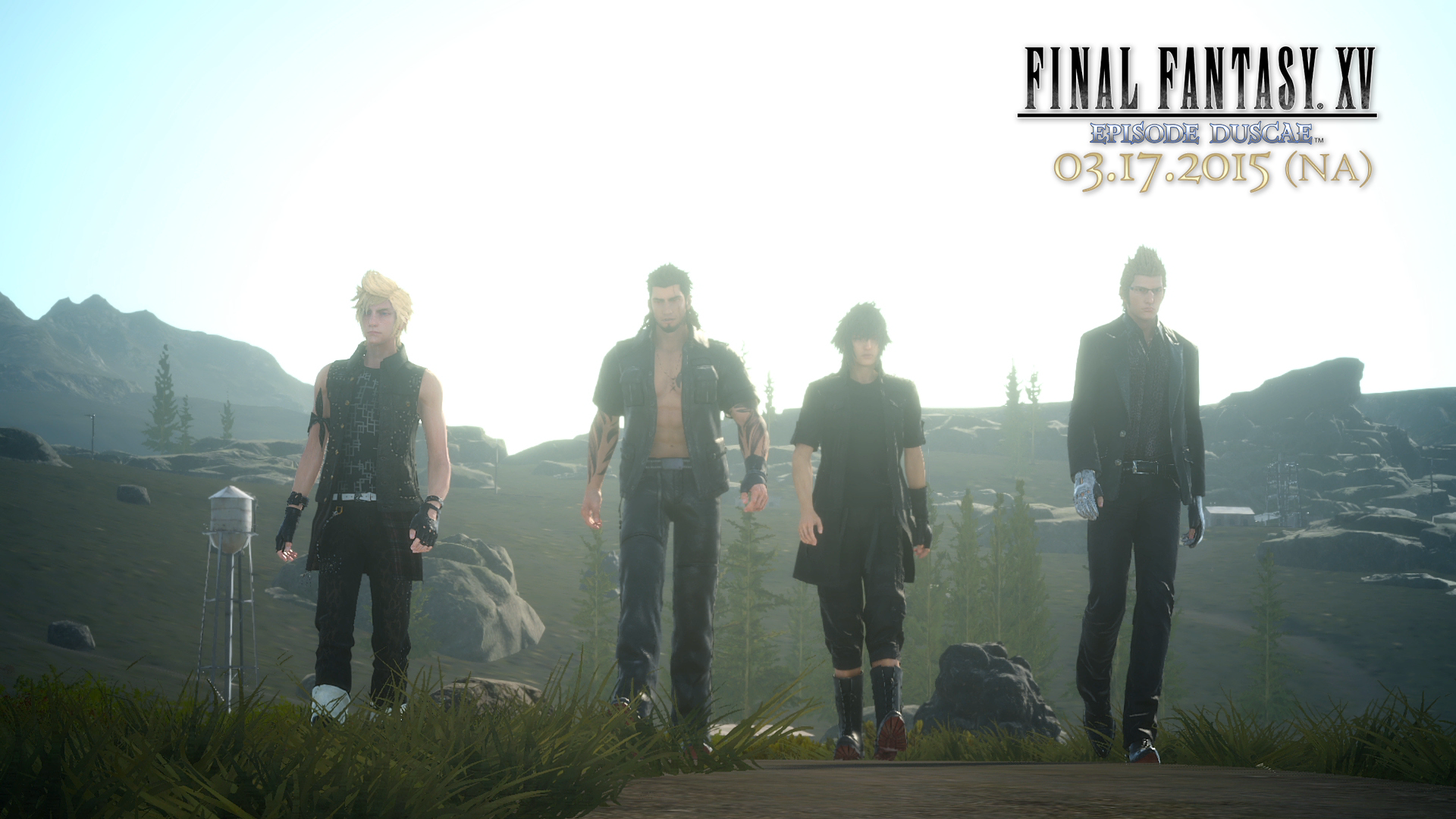 From the SquareEnix press site


With the release of Final Fantasy XV a mere handful of weeks away, I should be getting more and more excited. I should be devouring every trailer and screenshot with abandon, but I'm not. Instead of squeeing at the thought of a new massive RPG from SquareEnix's flagship franchise like a 14-year-old girl at a Justin Bieber concert, I find myself caring less and less, to the point where I probably won't even play the new game. It's disappointing, and has had me thinking for a while now about other times this has happened to me.


Continue reading Final Fantasy, We Need to Talk....Call Me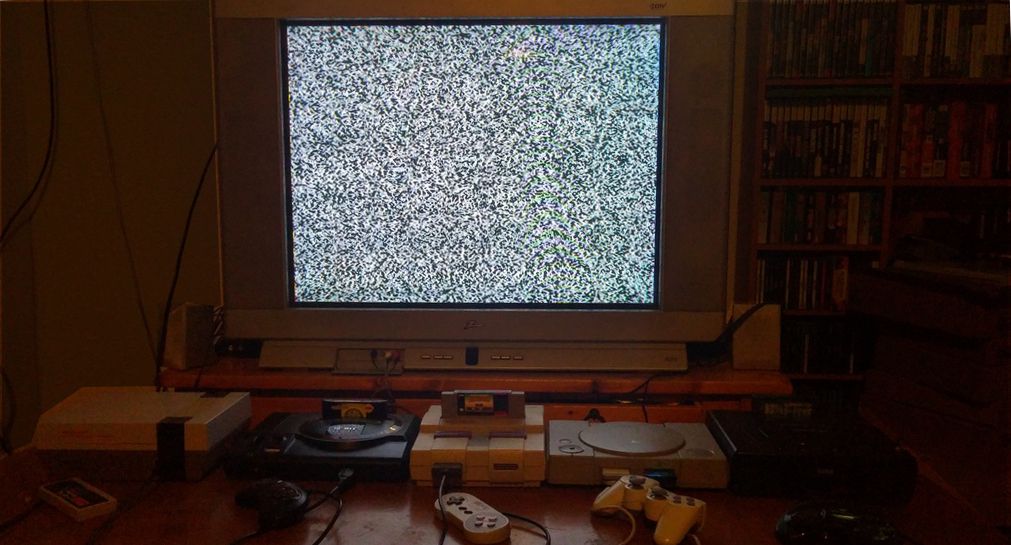 Every year, at least once or twice, I get what I like to call "Retro Game Depression." Symptoms include irritability (at overly complex controls), sleepiness (falling asleep while pondering beautiful, yet functionally dead vistas), and short attention span (perhaps from open world game burn-out). The treatment is simple; a barrage of games that both tickle my nostalgia as well as my love of retro gaming. Please join me, my friends, as I embark on a Late Summer Retro Gaming Expedition.



Continue reading Late Summer Retro Gaming Expedition


The new upcoming Wiiplay title Final Fantasy Crystal Chronicles: My life as a King, will feature DLC.

The DLC so far will be new costumes that will be available for Leo and Chancellor Chime, such as a pirate set. You will also be able to download housing to gain more races such as the Yukes, Lilties or Selkies. Prices have not has a set price, but will be around 100-300 respectevely.

I am all for DLC on any game one the Wii after the Rockband news. And $3 is not bad for a whole new race in your game. Now all we need is an HD...

(Link: http://www.siliconera.com...life-as-a-king-explained/)



Database Search
---
Site Statistics
---
Total Games:

140024

Total Hardware:

10346

Total Scans:

177782

Total Screenshots:

93354

[More Stats]
Our Friends
---
Updated Entries
---

(PSX)
---

(PSN)
---

(PS4)
---

(PS5)
---

(PS5)
---

(Gen)
---

(Gen)
---

(GBC)
Updated Collections
---
New Forum Topics
---
New on the Blogs
---
Nielsen's Favorite Articles
---