Over the past couple of weeks, you have undoubtedly heard people talk about a new IP from Blizzard called Overwatch. Blizzard usually has a pretty good track record (World of Warcraft, Starcraft, and The Lost Vikings, to name just a few) so a handful of my friends and I decided to check this game out during the beta. What we did not know at the time was that this weird mash up of Valve's hat simulator, Team Fortress 2, and the snorefest of the MOBA genre would take over our lives so completely.

Overwatch is a typical team based objective-centric FPS with a twist. All of the characters have different abilities that are on cooldowns, similar to a MOBA or like some RPGs. This cooldown helps to balance some of the more powerful abilities, and allows for vastly different play styles between characters. Instead of worrying about a loadout, like so many FPS games have been so fond of, each character has their own weapon and set of abilities, and you only have to customize a few tidbits of cosmetics, like pallet swaps and some extra dialogue choices, which are all earned through "loot boxes" (pronounced "crack").
Loot Boxes are packs of 4 cosmetic items that are dropped for a player at every level up, and during a few other instances. You can also buy them (YAY MICROTRANSACTIONS!!), but since they are cosmetic only, they really have no effect on the game.

Since the bulk of what makes Overwatch great is its roster, I thought I'd take you through each of the main characters and give a few brief thoughts from what I have played so far:


Continue reading Who Watches the Overwatch?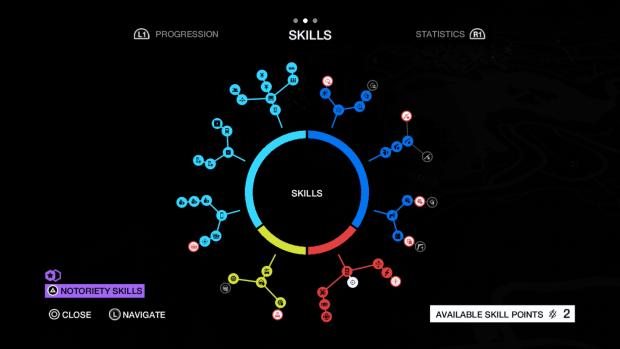 I recently started playing Far Cry 3 to see what all the hype surrounding the game was about. The game took some getting used to, since the first-person shooter genre is still very new to me, but there's one mechanic in this game that I'm very familiar with, the skill tree. However, I this mechanic wasn't the right choice for this particular game.


Continue reading You Got RPG in My FPS: Bad Upgrade Systems



Continue reading Unloved #25: Red Steel 2

Africa. The only thing I truly know about Africa is that it's far away and that apparently Leonardo DiCaprio once killed a small battalion of people there to save some guy who I only remember as "Black Solomon Grundy" and his son, ja ja? I'm proposing that this level of knowledge is universal as apparently Far Cry 2 is the most accurate depiction of Africa ever until Resident Evil 5 comes out. Note: Afrika for PS3 totally doesn't count. The K makes it a different continent.

Far Cry 2 is the, in name only, sequel to Ubisoft published Far Cry, which came out in 2004. The original has a lot of fond memories for me, I got it during my first year of college and it turns out to be good first person shooter with a pretty neat map creator. The first game followed over talkative protagonist Jack Carver as he explored some tropical islands filled with mercenaries and rejected Strogg from Quake 3. Game was pretty open ended in the ways you could approach strategy and was surprisingly really long. I almost wanna say that Far Cry is longer than the plane ride to Africa. The other neat thing was that the mercenary AI was actually pretty decent. They'd call out for help, reinforcements, use cover, patrol the island, etc. Basically, they weren't your average retarded opponent and could cause real trouble on the harder difficulties. Overall, I'd say if you want a good first person shooter for your PC, to still check it out. You can probably find it for super cheap, so there's no excuse not to pick it up if the genre interests you.

Continue reading Week Old Reviews: Far Cry 2



Database Search
---
Site Statistics
---
Total Games:

136114

Total Hardware:

9895

Total Scans:

172376

Total Screenshots:

93350

[More Stats]
Our Friends
---
Updated Entries
---

(PC)
---

(PC)
---

(TI99)
---

(TI99)
---

(Vec)
---

(XOne)
---

(IIGS)
---

(IIGS)
Updated Collections
---
New Forum Topics
---
New on the Blogs
---
Nielsen's Favorite Articles
---