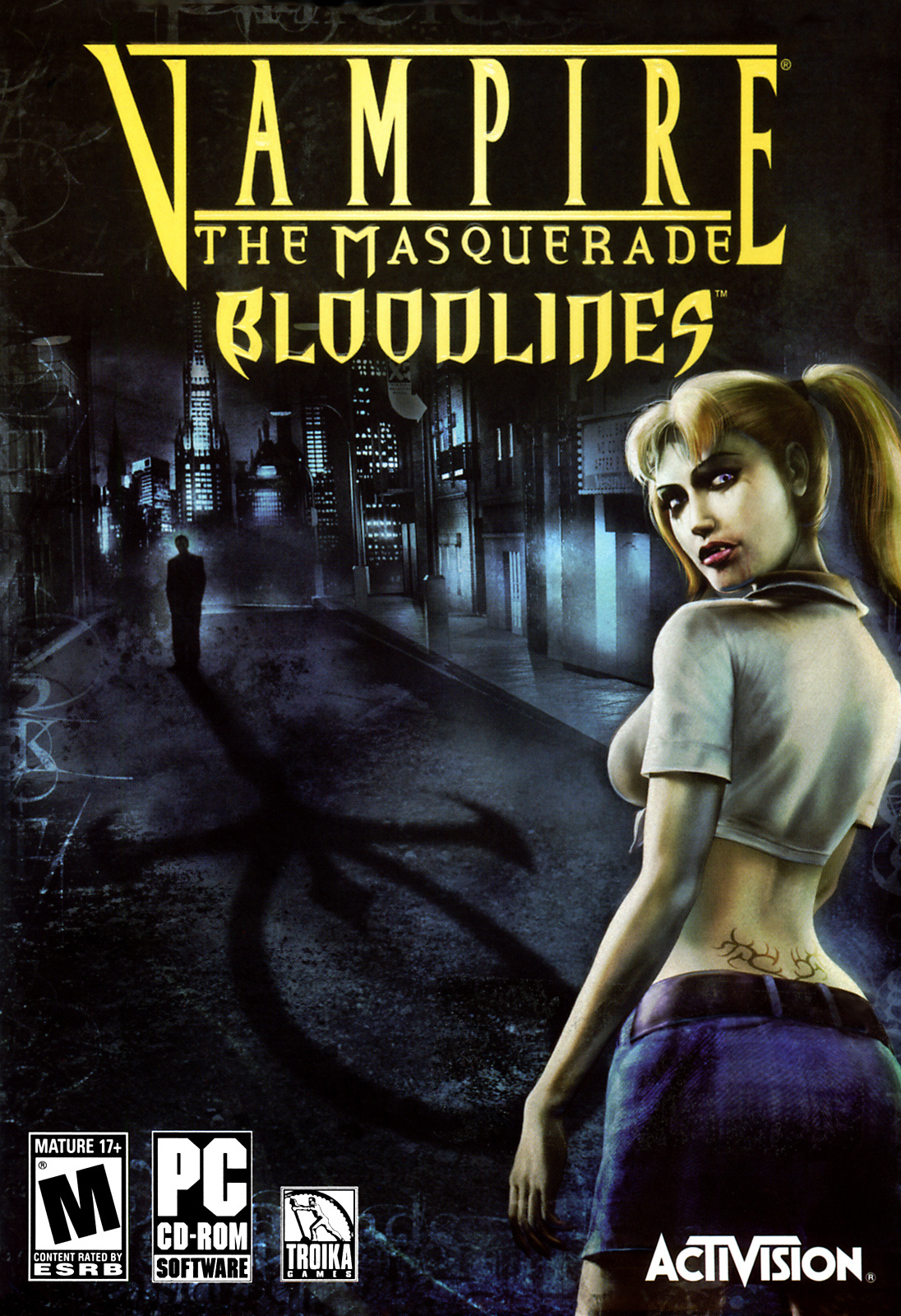 The World of Darkness is a trio of settings for supernatural and horror tabletop role playing games. It was originally developed as the background setting for the original 1991 release of Vampire: The Masquerade. The series gained some popularity in tabletop circles as an alternative to a rather scant selection between an adaptation of H. P. Lovecraft's Call of Cthulhu and the Ravenloft setting of Dungeons and Dragons. While Ravenloft is medieval and Call of Cthulhu is set in the 1920's, the World of Darkness is mostly our own modern world with plenty of supernatural details added into the recipe, with some spinoffs set in various historical eras.

Vampire: The Masquerade is the most popular game set in the World of Darkness, but some other popular releases include Hunter: The Reckoning, Mage: The Ascension, and Werewolf: The Apocalypse. The naming convention becomes easy to identify quite quickly. Multiple video games have been released in the World of Darkness, including three focused on Vampire: The Masquerade. The first one was an action RPG developed by Nihilistic Software and released in 2000 called Vampire: The Masquerade - Redemption. This game was a modest success, enough to greenlight a sequel. Troika Games developed this sequel, called Bloodlines, with Activision publishing both Redemption and Bloodlines, both exclusive to PC.


Continue reading Spooky Plays: Vampire: The Masquerade: Bloodlines







Another episode of Stuck in the 80's means another chance to dive into some awesome 80's themed nostalgia, this time it's all about Halloween! Will Duke be able to repair enough time fragments to get back to his own time? Put it on Channel 3 to find out!




Welcome back to a world of horror and fright. You may remember last year when I did a review of a game (Thief: The Dark Project [http://www.rfgeneration.c...The-Dark-Project-2639.php]) that many would not consider when pondering their options to step into a good atmosphere that sends chills down your spine and squeals up your throat. The real "horror" came from the masterpiece's years spent in "Development Hell" where its focus was changed about a half dozen times. In contrast to a jumbled mess of juxtaposed design and experimentation that somehow worked brilliantly, this year I bring you D. Just "D." The letter "D." No more. No less. "D."


Continue reading Spooky Plays: D


Happy Halloween everyone!

Enjoy the quick video I snapped of everyone doing the Time Warp at our annual Rocky Horror Picture Show shadowcast. In case everyone's not aware, language may be NSFW. Enjoy your holiday!





Continue reading Unloved #19: Castlevania: Lament of Innocence