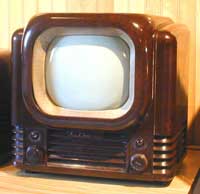 So, in between my Pavement Problems I've been playing Guitar Hero, but today I noticed something as I was up close to the game. Sound was only coming out of the center speaker of my sound system. Nothing in the subwoofer, rear, or front speakers, just the center speaker. I didn't think much of it, as my receiver does DSP, which I promptly turned on. How humorous then is it when Tondog sends me a

link

mentioning that the Wii version of Guitar Hero III was in fact shipped with only Mono Sound. For a game that touts the music, certainly this is a low blow, and this screw up should have been caught in the really stringent QA that I guess Activision really does not have. Here's to you, Activision. Charging $90 for a gimped product, I certainly hope that the money you saved on skipped QA time will cover the costs of this screw up.

Cheers.

Read

Recent Entries

Time, Age, Gaming, Difficulty. Sadly Not A Multiple Choice Question. (10/14/2019)
The Three Stooges on NES (10/12/2019)
All Our News Are Belong To You: October 2019 Edition (10/10/2019)
Dramatic Readings Episode 026 - Disney's Hercules (10/8/2019)
Gameroom Tales: Building a SHMUP Station (10/7/2019)





Login or register to comment

It appears as though you are not a member of our site, or are not logged in.

It appears as though you can not comment currently. Becoming able to comment though is easy! All you need to do is register for the site! Not only will you be able to access any other site features including the forum and collection tools. If you are a registered user and just need to login then you can do so here.

Comment! It's easy, thoughtful, and who knows you might just enjoy it!
Database Search
---
Site Statistics
---
Total Games:

132798

Total Hardware:

9588

Total Scans:

169360

Total Screenshots:

92767

[More Stats]
Our Friends
---
Updated Entries
---

(PSP)
---

(PS2)
---

(PS2)
---

(PS2)
---

(PS2)
---

(PS2)
---

(PS2)
---

(PS2)
Updated Collections
---
New Forum Topics
---
New on the Blogs
---
Nielsen's Favorite Articles
---