We interrupt your regularly scheduled program to bring you this month's edition of
RF Generation's Site News
! In this issue, we announce our first truly modern September community playthrough game, crown the winner of our annual
Pain Yourself With Submissions
contest, and of course, thank those members who sent in submissions to our site and registered approvals during the month of July. We are changing our submission "focus" again this month, so stay tuned to the end of our broadcast to find out which system it is. Thanks for tuning in!
REMEMBER: If you have any news about upcoming events or topics that you think the site needs to hear about, please PM singlebanana and put "RFG Site News" in the subject line. Who knows, maybe your news will make our front page!
----------------------------------------------------------------------------------------------------------
SEPTEMBER 2017 PLAYTHROUGH ANNOUNCEMENT
If you are a loyal listener of the RFG Playcast, you already know that singlebanana (Rich) and GrayGhost81 (Shawn) drooled over and repeatedly (more like "overly") discussed owning a PS4 for over the course of a year. However, in the last few months, both of them have acquired this highly coveted system and now they are itching to get started on a new chapter of Community Playthroughs with their RF Generation brethren. So this September, the Community Playthrough co-hosts not only fire up their highly anticipated consoles, but also start with a PS4 title that was also highly anticipated for several years. In the past, the Community Playthrough has tackled the great Fumito Ueda titles,
Shadow of the Colossus
and
Ico
, so it should be no surprise that this September, we have chosen to set our sites on the creator's most recent release,
The Last Guardian
.
Originally announced at the 2009 electronic Entertainment Expo for release in 2011 for the Playstation 3,
The Last Guardian
would not be released until December of 2016 on the Playstation 4. Many fans of the earlier Team Ico titles became irritated and downtrodden as year after year passed with constant delays, broken promises, and even speculations that the game would never be released. Last year, fans got their wish, and it's fair to say that the reviews have been mixed. So please, join us in September for
The Last Guardian
as we not only play this highly-anticipated title, but also flesh out our own impressions of this game as a community.
We hope that you are as excited about this pick as we are, so be sure to grab yourself a copy today! Also, please join in to discuss the game by signing up on our
The Last Guardian
discussion thread located
HERE
.
----------------------------------------------------------------------------------------------------------
PAIN YOURSELF WITH SUBMISSIONS CONTEST 2017
With the end of July, also comes the end of our annual
PAIN YOURSELF WITH SUBMISSIONS CONTEST
. We had quite the nail biter up until the final day this year, but one member did manage to come out on top. Before I announce the winner, I want to thank each and every one of you, who not only contributed submissions, but also participated in our contest this year. Our annual PYWS contest really boosts the quality of information on our site, so to be sickenly cliché I'll just say, "Every one of us ends up being a winner!"
So, without further adieu, the winner of this year's Pain Yourself With Submissions contest winner is.................................................
Bear78
!!!! I will be contacting you in the next few days good sir, so that you can claim you prizes.
I want to clarify the results above in that even though Schlibby, put forth a valiant effort this year and by all counts is in first place, he is a staff member and by the rules of this contest, his total is halved. This rule was implemented because many staff members are also able to approve their submissions, which results in double credit for each addition. Again, thanks to all who participated and we will see you back for the contest next year.
----------------------------------------------------------------------------------------------------------
JULY 2017 THANK YOU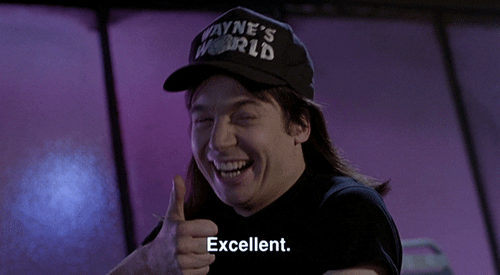 In July, site members contributed a total of
4,630
submissions to our database. That's almost triple last compared to last months results! Of these additions,
3,799
were game submissions and
831
were hardware items. Of this total,
2,393
contributions were new images and
1,966
of these images were game submissions. A big thanks to all who submitted items to our database and to those who reviewed them all for the month of July! We appreciate your efforts in making our database and community a great tool for our users.
Our top submitters (those with a minimum of 50) for July were:
ApolloBoy 908
Schlibby 698
ericeskapade 560
Bear78 532
Fleabitten 454
Kam1Kaz3 NL77 339
toze3 227
theemoofrogF 190
sharp 125
kaysow 112
Thanks for another great month!
Top approvers for the month included:
Schlibby 874
Fleabitten 284
ApolloBoy 210
Shadow Kisuragi 204

Great work everyone! Let's keep those submissions coming. Our special focus for the remainder of August will be
PS3
scans!
----------------------------------------------------------------------------------------------------------