Welcome the December edition of
RF Generation's Site News
! In this issue, we announce January's community playthrough title, set a reminder for members participating in this year's site Secret Santa, and thank those members who sent in submissions to our site and registered approvals during the month of November. Thanks for tuning in to this edition of the Site News and from all the staff at RF Generation, please have a safe and happy holiday season!
REMEMBER: If you have any news about upcoming events or topics that you think the site needs to hear about, please PM singlebanana and put "RFG Site News" in the subject line. Who knows, maybe your news will make our front page!
----------------------------------------------------------------------------------------------------------
A NOTE FROM YOUR FRIENDLY NEIGHBORHOOD EDITOR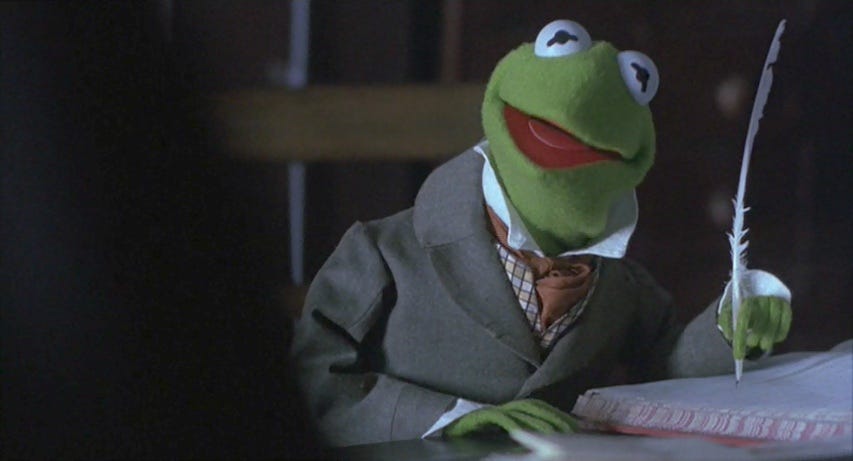 With the holiday season upon us and 2016 almost in the bag, it's the perfect time to reflect on the things we are thankful for and look toward the future. I am thankful for this site, not merely for it's collection tools or discussion forums, but for the people who work so hard behind the scenes to keep it ticking and for the life-long friends I have made in the gaming community. As the editor of the front page, I've had the privilege of working with some very kind and talented people over the past few years. Though they aren't often thanked for their dedication on a monthly basis, they spend hours of their personal time coming up with topics, researching, writing, taking photos, and proofreading their work. Their rewards for this effort are the responses that readers post, the hope that maybe their work will help will bring in new members, and seeing their efforts on the front page of a website that is also special to them. I want to take this time to thank all of the staff writers for a successful and memorable 2016. I'm looking forward to what 2017 will bring!
Please join me in thanking the following staff members:
Addicted, bickman2k, bombatomba, Crabmaster2000, GrayGhost81, MetalFRO, NeoMagicWarrior, noiseredux, Pam, SirPsycho, slackur, wildbil52, zophar53
I'd also like to thank the podcast crews from the Collectorcast and the Playcast who put in a ton of work each year to create a quality product and help promote our site via podcasting and social media. The site owes a lot to your dedication and hard work! A big round of applause and thanks to:
Duke.Togo, Crabmaster2000, wildbil52, Fleach, Grayghost81, Disposed Hero
Season's Greetings and Happy Holidays to all!
singlebanana
----------------------------------------------------------------------------------------------------------
JANUARY 2017 PLAYTHROUGH ANNOUNCEMENT
It's been several months since we've played a RPG, so what better way to kick off the new year than by firing up the ole SNES. So join host GrayGhost81 this January as he guides the RF Generation community through a playthrough of the Square classic,
Secret of Mana
. This game takes place in a fantasy world, which contains an ethereal energy source called "mana." In the past, an ancient, technologically advanced civilization exploited mana to construct a flying warship called the "Mana Fortress." This move angered the gods who sent down monsters, which sent this civilization to war and nearly exhausted all signs of mana in the world. A hero arose and used the power of the Mana Sword to destroy the fortress and the civilization. Afterwards, the world began to recover in peace, but now an empire seeks the eight Mana Seeds, which when "unsealed" will restore mana to the world and allow the empire to restore the Mana Fortress.
In
Secret of Mana
, you control three boys from a small village who disobey their elder's instructions and trespass into a local waterfall, where a treasure is said to be kept. One of the boys finds a rusty sword embedded in a stone, which he pulls free and inadvertently unleashes monsters in the surrounding countryside. The villagers interpret the sword's removal as a bad omen and banish the boy from the town. A traveling knight recognizes the blade as the legendary Mana Sword and encourages the hero to re-energize it by visiting the eight Mana Temples.
These past and present narratives combine into what is hailed by many as a Square classic. So please be sure to join us next month!
Secret of Mana
is of course available on the SNES, but the cartridge is a little expensive (around $50+ at the time of this post). As of the publication of this article, the game is still available for an affordable price in the Nintendo Wii Store for the Virtual Console.
We hope that you are as excited about this pick as we are! Please join us by signing up on our discussion thread located
HERE
.
----------------------------------------------------------------------------------------------------------
2016 RF GENERATION SECRET SANTA
The 2016 site Secret Santa is going strong and several members have already received their gifts. If you haven't shopped for your Secret Santa or mailed out your gift yet, PLEASE get on that ASAP! Even if you're not participating, it's fun to check out the pictures and unboxing videos on the thread located
HERE
. So stop in and join in on the fun!
----------------------------------------------------------------------------------------------------------
NOVEMBER 2016 THANK YOU
This November, we eviscerated our total from October (2,969) with
5,718
total submissions! That's nearly double our October output! Last month we witnessed FatherJack's return to the submission board and appears that this month he rolled in with vengeance. Combined with several great efforts by other submitters, it was a great month for our site overall! Of these entries,
5,530
were games and
188
were hardware items. Of this total,
2,567
were new images. A big thanks to all who submitted items to our database and to those who reviewed them all for the month of November! We appreciate your efforts and hope you continue to help make RF Generation a better place for all of us.
Our top submitters (those with a minimum of 50) for November were:
FatherJack 3,368
erikescapade 458
Schlibby 345
Kam1Kaz3 NL77 300
Bear78 217
hockeycollector 209
ApolloBoy 156
Fleabitten 78
phalnx 77
Shadow Kisuragi 51
What a great month considering the holiday season. Thank you so much!
Top approvers for the month included:
Schlibby 771
FatherJack 572
Shadow Kisuragi 157
ApolloBoy 78
Madir 52
Fleabitten 35
Great work everyone! Let's keep those submissions coming as we move into the new year.
----------------------------------------------------------------------------------------------------------
GET WELL CRABMASTER2000
For those of you who don't know, our beloved member Crabmaster2000 recently had eye surgery. Not only has his vision been corrected and he no longer needs to use glasses, but they were also able to implant laser beams. Have fun melting those stickers off Nintender tapes buddy!