We interrupt your regularly scheduled panicked, last-minute candy and flower shopping to bring you the February 2021 edition of
RF Generation's Site News
! In this issue, we provide you with an update for our Annual Fund Drive, announce our March Community Playthrough title, reveal our shoot 'em up club game, and of course, thank those members who sent in submissions to our site and registered approvals last month. Thanks for keeping it on Channel 3 and please continue to keep you and your loved ones SAFE!
REMEMBER: If you have any news about upcoming events or topics that you think the site needs to hear about, please PM singlebanana and put "RFG Site News" in the subject line. Who knows, maybe your news will make our front page!
----------------------------------------------------------------------------------------------------------
UPDATE#1: 2021 RF GENERATION COMMUNITY FUND DRIVE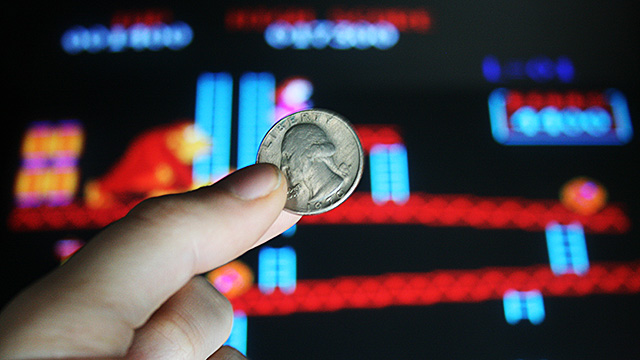 We are just over a third of the way through the month of February and we are already off to a terrific start on our annual fund raiser. With a good portion of the month left to go, we have already surpassed half of our goal by reaching the
$800.00
mark! While RF Generation is a free site to join, chat with members, and track your collection, we do have server costs that must be paid on a monthly basis, as well as other expenses throughout the year. Please donate what you can and remember that every $10 you donate earns you a ticket to our raffle. A HUGE thanks to those members who have donated so far!
n64ra
Razor Knuckles
Game Ruler
daraja
ugr
Bear78
Mr_Stubbes
Zagnorch

Below are pics of just a few of the prizes that will be available during this year's raffle! If you are interested in donating additional prizes to our cause, PLEASE send a private message to
singlebanana
.
**plus, help pick one of our monthly playthroughs**
----------------------------------------------------------------------------------------------------------
MARCH 2021 COMMUNITY PLAYTHROUGH
We begin our 7th season of the Playcast with a RPG with one of the worst covers in video gaming history,
Eternal Eyes
for the PS1. Though this game is not one of the more well-known among Sony's fantastic RPG library, the guys hope to once again strike gold like they did years ago with
Vandal Hearts
.
Eternal Eyes
is a tactical, Pokémon-like RPG where all of your units, except the hero, are monstrous minions brought under your command by magic jewels. You play as Luke, a descendant of the Crimson Eyed tribe who years ago locked away Luna, the Goddess of Destruction. However, a new group of followers of the goddess have released her after years of slumber, it's up to you, your friends, and your "pets" to save the world. Are you up to the challenge?
If you're playing these
Eternal Eyes
titles along with us in March, be sure to join our forum
HERE
to discuss the game with fellow site members.
----------------------------------------------------------------------------------------------------------
MARCH 2021 SHMUP PLAYTHROUGH
When shooting games started out in the late 1970's, everything was done by small teams, engineering solutions, designing arcade hardware, and coming up with fun game concepts that were easy to pick up and play, but hard to master. As the 1980's shifted from arcades to home consoles and the market diverged, game design teams grew in size, and games became more complex. With the advent of more powerful arcade hardware and consoles in the 1990's, shooting games became even more complicated, with high production values, and involved scoring systems. Fast forward 25 or 30 years, and shooting games have shifted again, back to smaller design teams, and small indie studios, but often retain higher production values due to more readily available tools for small developers to see their visions come to life. That brings us to game developer Lori Branford, and the recently released, indie shoot-em-up,
Demonizer
, which takes cues from many 90's shooters, but has a decidedly old-school look and feel.
The exiled princess Amelia has turned into a succubus and joined the peaceful monstergirl tribe. Then invaders arrive led by her sister Angelina. Fighting back with her newfound powers of hypnosis and demonization she departs to take on the kingdom in a desperate bid to save her new people.
Demonizer
is available on Steam, as well as on Itch.io as a DRM-free release, and there are versions for Windows, MacOS, Linux, and even Android. Join the RF Generation Shmup Club in March 2021, as we take on humanity in
Demonizer
!
----------------------------------------------------------------------------------------------------------
JANUARY 2021 THANK YOU
In January, site members contributed a total of
763
submissions to our database. Of these additions,
685
were game submissions and
78
were related to hardware items. Of this total,
211
contributions were new images and
199
of these images were game submissions. A big thanks to all who submitted items to our database and to those who reviewed them all for the month of January! We appreciate your efforts in making our database and community a great tool for our users.
Our top submitters (those with a minimum of 50) for January 2021 were:
ugr 124
Bear78 109
Schlibby 84
sharp 84
ae.tc 83
singlebanana 48* ......
oh come on!
Thanks for another great month!
Top approvers for the month (with a minimum of 25) included:
Schlibby 160
Great work all!