We interrupt your regularly scheduled program to bring you the July 2019 edition of the
RF Generation's Site News
! In this issue, we will announce our August 2019 community playthrough title, unveil the next game for our site shoot 'em up club, check in on the 2019 NES Site Challenge, and of course, thank those members who sent in submissions to our site and registered approvals last month. Thanks for keeping it on Channel 3!
REMEMBER: If you have any news about upcoming events or topics that you think the site needs to hear about, please PM singlebanana and put "RFG Site News" in the subject line. Who knows, maybe your news will make our front page!
---------------------------------------------------------------------------------------------------------
AUGUST 2019 COMMUNITY PLAYTHROUGH
Summer is still upon us and in August, many of us have to get in that last bit of traveling before school lets in. Next month, we decided to throw you a bone for your car ride and stick with a game featured on the handheld. Last summer, Rich reported back on the awesome time he had with
Danganronpa: Trigger Happy Havoc
and several months later, Shawn took up this recommendation and enjoyed it as well. In August, we once again seek to escape the hijinx of the vicious, harlequin teddy bear as we play through the second title in this series,
Danganronpa 2: Goodbye Despair
!
Like its predecessor,
Danganronpa 2: Goodbye Despair
is an action/adventure visual novel. You play as Hajime Hinata, an amnesiac boy who has just become one of Hope's Peak Academy's 'Ultimate' students. You are joined by fifteen other students who are all trapped on an island with the only means of escape being that you murder one of your classmates and get conviced by a jury of your peers. If the culprit is found guilty during the "Class Trial" portion of the game, he/she is executed, if not, they walk and you and your remaining classmates experience a horrid demise. The trial is lead by the diabolical and conniving bear named Monokuma who guides you and is more than happy to creatively put the wicked out of their misery. His mixture of pure evil and comedy adds quite a bit of character and dark humor to the game.
So get ready for copious amounts of hot pink blood action as we play
Danganronpa 2: Goodbye Despair
next month. This game is availbe on the Playstation Vita and is a part of the compilation,
Danganronpa 1-2 Reload
for the PS4. If you're playing, be sure to join our forum
HERE
and chat with us about the game.
---------------------------------------------------------------------------------------------------------
RF GENERATION SHMUP CLUB - AUGUST 2019
1989 was an important year for the shoot-em-up genre. Not only did arcade technology continue to advance, but many important games were released that year. From
Area 88
to
Cotton
, to sequels like
Gradius III
,
Darius II
, and
R-Type II
, lots of quality shooters released during that time. 1989 also marked the North American release of both the Sega Genesis, and TurgoGrafx-16 consoles. While the former eventually saw healthy success in the West, the latter, unfortunately, never quite took off. Despite its Japanese counterpart, known as the PC Engine, which experienced major popularity and sales in its home country, the Turbo line of consoles barely made a dent elsewhere.
However, there are a handful of TurboGrafx games that are held in high regard, and remembered fondly by enthusiasts, and by people who discovered the system posthumously through collecting, emulation, or services like the Wii Virtual Console. Among those is
Blazing Lazers
, known in Japan as
GunHed
. The original Japanese version was based on the film of the same name, though references to the film were removed for the North American version. Although not part of the TurboGrafx 16's August 1989 launch line-up,
Blazing Lazers
was out by November, and has since become one of the more recognized shmups in the TurboGrafx library. The game was co-developed by Hudson and Compile, and you can definitely see connections to both Hudson's
Star Soldier
series of games, as well as similarities with Compile's
Zanac
and
Aleste
series. Since its release, it has also seen a digital reissue on both the Wii Virtual Console and PSN systems, though both are now unavailable; however, it's still available on the Wii U Virtual Console.
Join the RF Generation Shmup Club in August 2019, and celebrate this classic shooter, 30 years after the launch of the TurboGrafx, and nearly 30 years after its North American release, as we play
Blazing Lazers
, and its Japanese counterpart,
GunHed
!
----------------------------------------------------------------------------------------------------------
2019 NES SITE CHALLENGE UPDATE
Here is the March - April update for the site's NES Challenge. Incredible video Wempster and great music by Disposed Hero! Keep up the good work everyone.
----------------------------------------------------------------------------------------------------------
JUNE 2019 THANK YOU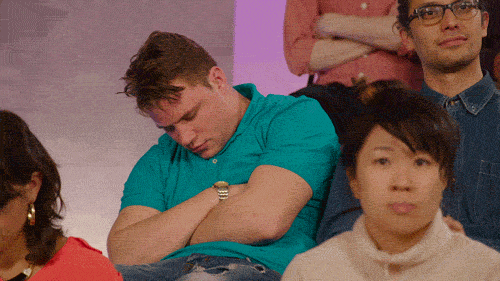 In June, site members contributed a total of
1,066
submissions to our database. Of these additions,
994
were game submissions and
72
were related to hardware items. Of this total,
338
contributions were new images and
314
of these images were game submissions. A big thanks to all who submitted items to our database and to those who reviewed them all for the month of June! We appreciate your efforts in making our database and community a great tool for our users.
Our top submitters (those with a minimum of 50) for June 2019 were:
Fleabitten 136
toze3 120
Schlibby 108
Bear78 101
Raidou 95
ApolloBoy 60
Mr_Stubbs 53
sharp 50
singlebanan 46 (DOH!)
Thanks for another great month!
Top approvers for the month included:
Raidou 157
Schlibby 90
ApolloBoy 22
Fleabitten 16
Great work everyone!