We interrupt your regularly scheduled program to bring you the March 2020 edition of
RF Generation's Site News
! In this issue, we give a final thanks to those who supported the fund drive and reveal the total amount donated, announce our April Community Playthrough game, unveil the next game for our site shoot 'em up club, congratulate one of our most beloved members of the site, and of course, thank those members who sent in submissions to our site and registered approvals last month. Thanks for keeping it on Channel 3!
REMEMBER: If you have any news about upcoming events or topics that you think the site needs to hear about, please PM singlebanana and put "RFG Site News" in the subject line. Who knows, maybe your news will make our front page!
---------------------------------------------------------------------------------------------------------
RF GENERATION 2020 FUND DRIVE RESULTS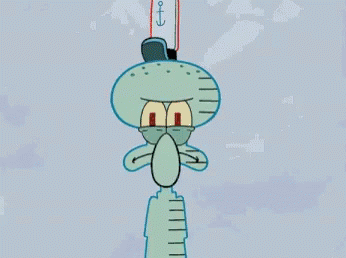 I am extremely happy to report that not only did we reach our fund drive goal of $1500.00, but we obliterated it! In Febraury, we raised a total of
$2,057.66
for RF Generation. I believe that this is the highest amount we have ever raised and we appreciate all of you who help us out last month. I will be conducting the prize drawing very soon, so be sure to keep an eye on the forums for the video. Whew................that's a lot of tickets to fill out!
Members who donated since the last update include:
NES_Rules
Goodwill_Gamer
zophar53
daraja
MasonB15
Gamereviewgod
misterradon
J_Cadaverouz
r0xorz
douglie007
bsr241
sausa12
bronson66
blklblskt
Grayghost81
singlebanana
Dark Watcher & The Video Console Library
MaHaBe
nupoile
Mr_Stubbes
iTatton
EZ Racer
SirConnery
Duke.Togo
bickman2k
sixgunsal81
jjcard
Hollywood Touchdown
dtungsten
Thanks again to all who donated during this fund drive! Your support is very appreciated.
----------------------------------------------------------------------------------------------------------
APRIL 2020 COMMUNITY PLAYTHROUGH
In April, Rich and Shawn challenge you to join them in tackling one of the newer titles for the PS4, XBox One, and Windows, Remedy Entertainment's
Control
. Control is a 3rd person, action-adventure game in which you work for a secret U.S. government agency tasked with containing and studying phenomena that violate the laws of reality. You play as female protagonist and new FBC (Federal Bureau of Control) director, Jesse Faden, and explore the FBC's paranormal headquarters to take out a vile enemy known as the Hiss.
In
Control
, players wield the Service Weapon, a supernatural firearm that can be adapted into a variety of different forms with different combat applications. In addition, Jesse also possesses a variety of supernatural abilities, including telekinesis, levitation, and the ability to control certain enemies. The Service Weapon and Jesse's abilities both expend Jesse's energy, necessitating a balance in their usage. The Service Weapon can also be upgraded throughout the game via a skill tree; in order to gain new powers, players must locate various Objects of Power hidden throughout FBC headquarters. Control's combat system can be customized and balanced to each player's personal preferences which should make for a fun, individual experience.
In April, get ready for some high-impact action and join the playthrough as we work our way through
Control
. If you're playing along, be sure to join our forum
HERE
and chat with us about the game.
----------------------------------------------------------------------------------------------------------
RF GENERATION SHMUP CLUB - APRIL 2020
The Japanese shooting game scene has long been plentiful with doujin titles. Single developers, or small studios, lovingly craft games they care about, often for little or no profit. One of the more unknown doujin developers is Akiragoya. That may be due to the fact that most of his games, like
Galshell
, or the
Yakouga
series of shooters, were released only in Japan, and are of a more "adult" nature, often with nudity, body horror, and grotesque designs inspired by the likes of famed German artist H.R. Giger. To date, only two of Akiragoya's games have come to the West officially, and commercially. One of those is the more traditional shooting game,
Steel Vampire
.
Five hundred years have passed since the last war. Humanity has succeeded in eliminating all forms of war, disease, and poverty, bringing about an era of perpetual peace. However, calamity soon strikes! The sudden arrival of flying objects known as Steel Vampires threaten the entirety of mankind's existence. On the brink of extinction, the fate of mankind has been left to a single person; a man deemed far too dangerous to sustain humanity's serenity. He was cryogenically frozen--his existence nearly erased from history. His name is... Yoshino Sakurajima.
Join the RF Generation Shmup Club in April 2020, as we play
Steel Vampire
, available on Steam!
----------------------------------------------------------------------------------------------------------
CONGRATULATIONS RUSSLYMAN!!!
Some of you may know Russ Lyman from his popular YouTube channel, but others, like myself got to know Russ first as a member of RF Generation. Russ has been a long-time member of the site and was recently added to our staff to post videos of his awesome DIY video game related projects.
If you've ever had the pleasure of meeting Russ, you'll have the experience of meeting one of the kindest and most welcoming people on the planet. His joy is contageous and what you see in his videos is exactly what you get in person. As much joy as Russ brings to everyone else, it's awesome to see that repaid with some joy in his life. Congratlations on the engagement Russ from all of us here at RF Generation!
(be sure to watch this one of a kind "unboxing" video)
----------------------------------------------------------------------------------------------------------
FEBRUARY 2020 THANK YOU
In February, site members contributed a total of
857
submissions to our database. Of these additions,
728
were game submissions and
129
were related to hardware items. Of this total,
141
contributions were new images and
134
of these images were game submissions. A big thanks to all who submitted items to our database and to those who reviewed them all for the month of February! We appreciate your efforts in making our database and community a great tool for our users.
Our top submitters (those with a minimum of 50) for February 2020 were:
Schlibby 208
blcklblskt 150
Fleabitten 120
sharp 52
Thanks for another great month!
Top approvers for the month included:
Schlibby 210
Raidou 28
Fleabitten 22
Great work everyone!