We interrupt your regularly scheduled program to bring you the May 2021 edition of
RF Generation's Site News
! In this issue, we announce our June Community Playthrough title, reveal next month's shoot 'em up club game, and of course, thank those members who sent in submissions to our site and registered approvals last month. Thanks for keeping it on Channel 3 and please continue to keep you and your loved ones SAFE!
REMEMBER: If you have any news about upcoming events or topics that you think the site needs to hear about, please PM singlebanana and put "RFG Site News" in the subject line. Who knows, maybe your news will make our front page!
----------------------------------------------------------------------------------------------------------
JUNE 2021 COMMUNITY PLAYTHROUGH
As much as Rich loved last month's title, the same can be said for Shawn's love for the tactical, stealth series,
Metal Gear
. It's been several years since we played the first
Metal Gear Solid
title, and we are long overdue in checking out it's direct sequel,
Metal Gear Solid 2: Sons of Liberty
. Once again, you play as the protagonist, Solid Snake, and you have been called to infiltrate, Big Shell, an offshore clean-up facility that has been taken over by terrorists who call themselves the Sons of Liberty. The Sons of Liberty have captured the President and are threatening to cause a cataclysmic environmental disaster if their demands are not met. As you dive further and further into the game, mind-shattering conspiracies unveil, antagonists motives shift, and your will and loyalties are tested. Are you and Snake up to the challenge?
Metal Gear Solid 2
is available on the PS2, and an expanded edition called
Metal Gear Solid 2: Substance
was also later released on PS2, Xbox, and Microsoft Windows. We are very excited about June's pick, so be sure to purchase your copy as soon as possible and join us.
Also, be sure to join our forum
HERE
to discuss the game with fellow site members.
----------------------------------------------------------------------------------------------------------
JUNE 2021 SHMUP PLAYTHROUGH
Once in a while, a developer pops up, releases a few quirky, interesting, and innovative games, and then disappears. In the case of Japanese publisher Meldac, they didn't so much disappear, as get out of the video game business. Meldac had been around for a while, publishing music in Japan and abroad, and during the height of the NES and Game Boy days, published a handful of unique games, then quickly exited the gaming market, focusing back on music publishing. In 1990, Japanese firms Live Planning, Lenar, and Meldac coalesced briefly, to bring us a few of these interesting titles. Among them, was the Game Boy exclusive shmup,
Mercenary Force
, aka
Tenjin Kaisen
.
Over one hundred years ago during the mighty Shogun era, the Lord of Darkness sent his fearsome army to terrorize the Japanese countryside. Using the Dark Lordís powerful magic, his evil minions spread famine, plague, and pestilence wherever they went, leaving the peaceful population hopelessly oppressed. All who challenged the wicked Lord were mercilessly slain as a warning to all those who had any further thoughts of rebellion. Then one day while meditating, the great Shogun, Tokugawa, had a divine vision where he saw a small group of mighty warriors rise up to defeat the evil Lord. He immediately set out to recruit the five bravest and most skillful fighters in the land. After months of searching he was finally ready to put his dream into action. It was time to unleash the Mercenary Force. Without the manual the only story youíll glean is from one of the three endings.
Join the RF Generation Shmup Club in June 2021, as we take on this unique shooting game,
Mercenary Force
!
----------------------------------------------------------------------------------------------------------
APRIL 2021 THANK YOU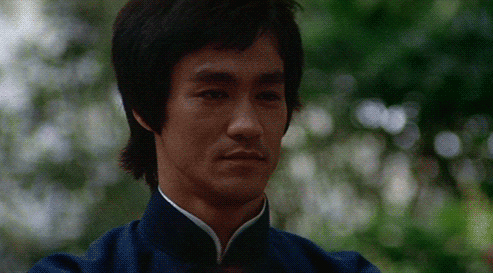 In April, site members contributed a total of
1312
submissions to our database. Of these additions,
1247
were game submissions and
65
were related to hardware items. Of this total,
636
contributions were new images and
6047
of these images were game submissions. A big thanks to all who submitted items to our database and to those who reviewed them all for the month of April! We appreciate your efforts in making our database and community a great tool for our users.
Our top submitters (those with a minimum of 50) for April 2021 were:
rayquazaflygon 314
Schlibby 186
amprice5474 166
Bear78 122
blcklblskt 63
ugr 54
Thanks for another great month!
Top approvers for the month (with a minimum of 25) included:
Schlibby 588
Tynstar 168
Great work all!