We interrupt your regularly scheduled program to bring you this month's edition of
RF Generation's Site News
! In this issue, we announce our December community competition and of course, thank those members who sent in submissions to our site and registered approvals during the month of October. We are changing our submission "focus" again, so stay tuned to the end of our broadcast for more details. Thanks for keeping it on Channel 3!
REMEMBER: If you have any news about upcoming events or topics that you think the site needs to hear about, please PM singlebanana and put "RFG Site News" in the subject line. Who knows, maybe your news will make our front page!
----------------------------------------------------------------------------------------------------------
DECEMBER 2017 SITE COMPETITION ANNOUNCEMENT
Over the past four years, it has become the tradition that every December the RFG Playcast hosts its annual site competition. In the past, we have played through the
Streets of Rage
series, tackled several retro and modern shmups, had a "blast" with some run n' guns, and most recently, enjoyed competing in a racing competition. In our 5th inaugural event, we have decided to take it back to the good ole days with two titles that should be very familiar to our site members. Though many of you may dislike "sporty sport" games (thanks for the terminology Mr. Duke.Togo!), few can deny their love for the classic boxing series,
Punch-Out!
So it is with great honor that I announce our competition titles for December of 2017:
Mike Tyson's Punch-Out!
for the NES (of course the generic
Punch-Out
is acceptable) and
Super Punch-Out!
for the SNES.
The rules for this competition will be similar to those of past competitions in which scores (in this case, quickest times) will determine how many overall points each participant receives per challenge. To determine which fighters will be a part of this challenge, I will randomly draw the names of 7 fighters (one from each circuit in
Mike Tyson's Punch-Out!
and one from each circuit in
Super Punch-Out!
). While both games have a Minor, Major, and World Circuit, only
Super Punch-Out!
has a Special Circuit. A video of this fighter drawing will be posted prior to each game's start date.
In addition to scoring points for fastest KO/TKO times, participants will also earn a standard number of points for finishing each circuit. Each game will be played and scores will be tallied for 2 weeks and there will be a Battle Royale to improve scores in both games from December 29th to the 31st. Participants will only be allowed to participate in the Battle Royale if they have logged scores during the previous weeks for those games. Scores can only be logged for
Mike Tyson's Punch-Out!
from December 1st through the 14th, and for
Super Punch-Out!
from December 15th through the 28th. Of course, scores for both games can be logged during the Battle Royale. More detailed information about this competition can be found on our event page located
HERE
.
Whether you want to compete, or just enjoy the
Punch-Out
series, you'll want to join us in December for some pugilistic fun!
We hope that you are as excited about these picks as we are, so be sure to grab yourself copies today! Also, please join in to discuss the game by signing up on our
Punch-Out
discussion thread located
HERE
.
----------------------------------------------------------------------------------------------------------
OCTOBER 2017 THANK YOU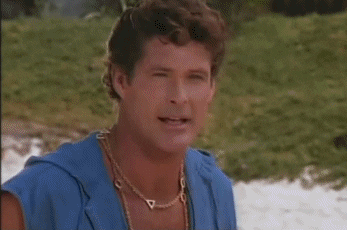 While October is a spooky time of year, there was nothing "ghoulish" about site submissions. Last month, we eclipsed September's mark as site members contributed a total of
4,828
submissions to our database. Of these additions,
4,757
were game submissions and
71
were hardware items. Of this total,
3,306
contributions were new images and
3,284
of these images were game submissions. A big thanks to all who submitted items to our database and to those who reviewed them all for the month of October! We appreciate your efforts in making our database and community a great tool for our users.
Our top submitters (those with a minimum of 50) for October were:
FatherJack 3507
toze3 285
Kam1Kaz3 NL77 150
Schlibby 141
Fleabitten 118
amprice5474 58
Thanks for another great month!
Top approvers for the month included:
FatherJack 210
Schlibby 161
Fleabitten 85
ApolloBoy 79
Great work everyone!
Let's keep those submissions coming. Our special focus for the remainder of November will be
Nintendo Wii
scans!
----------------------------------------------------------------------------------------------------------