We interrupt your regularly scheduled program to bring you November 2018's edition of
RF Generation's Site News
! In this issue, we discuss our December 2018 community playthrough contest, unveil the next game for our site shoot 'em up club, and of course, thank those members who sent in submissions to our site and registered approvals last month. Thanks for keeping it on Channel 3!
REMEMBER: If you have any news about upcoming events or topics that you think the site needs to hear about, please PM singlebanana and put "RFG Site News" in the subject line. Who knows, maybe your news will make our front page!
---------------------------------------------------------------------------------------------------------
DECEMBER 2018 COMMUNITY COMPETITION
As followers of the Playcast and loyal members of our site playthroughs know, December is a fun month on the site where we typically play a few titles and compete against each other for high scores or fastest times. In the spirit of this competition, the Playcast decided a few months back to host a video game golf tournament in December of 2018.
This year's competition will actually be a team event! Participants will be placed on a team with 3-4 other members where you and your teammates will vie for the overall lowest total score during the month. Teams will be randomly drawn in late November and play will of course begin on December 1st. We will dedicate 10 days to each of the three games and determine the winner by the lowest overall team score. There will be NO Battle Royale days this year. And yes, each member of the winning team will get a prize! Also, the participant with the overall lowest score will receive a separate prize and be memorialized in their profile as the "2018 RFG Open Champion!"
In an effort to let participants the most practice time possible, we voted on the games we will play a few months ago and also opened registration. But don't worry, it's not too late to get in on the fun, simply register by making a forum post stating that you want in on the action by
NOVEMBER 23, 2018
. So far, 10 people have signed up and we are looking for more to fill out teams! Sign up
HERE
.
GAMES TO BE PLAYED IN THIS YEAR'S COMPETITION INCLUDE:
Hot Shots Fore (PS2)
Mario Golf: Toadstool Tour (GC)
Neo Turf Masters (Neo Geo & Wii/PS2/PSP via SNK Arcade Classics Vol. 1 & Switch e-Shop)
RULES:
1. One starting course for each game will be selected prior to December 1st.
2. Each course will be played for 10 days.
3. The team with the lowest overall score WINS!
4. The use of any save states or devices that improve your game are prohibited. If you are unsure of what is prohibited, just ask.
5. Scores must be submitted to the thread via photograph.
6. Scores must only be submitted for the game being played during its 10 day run starting at midnight on the first day of the game and ending at midnight on the last day of the game. Late or early scores will not be accepted.
7. Have fun, offer advice to and cheer on your teammates!
We hope that you are as excited about our December competition as we are, so be sure to download or grab yourself copies of the games and start practicing! Also, please register to play and join in discussing the games by signing up on our
December 2018 RF Generation Open Golf Tournament
thread
HERE
.
---------------------------------------------------------------------------------------------------------
RF GENERATION SHMUP CLUB - DECEMBER
VS.
It's a December shmup showdown, between 2 classic single-screen shooting games, for the Atari 2600! 2 of the most prolific 3rd party publishers, Imagic, and Activision, put their best foot forward, and deliver shooting games that build upon the success of previous titles, like
Space Invaders
,
Phoenix
, and
Galaxian
, and add their own spin on the genre. During the 1st and 2nd console generations, many games were released that took the form of the single-screen shoot-em-up, where you move your craft left and right at the bottom of the screen, and take on various enemy waves as they descend or hover above you. Some of these games barely managed to differentiate themselves from the Space Invaders formula, only changing things up slightly. This resulted in a lot of clones that didn't really stand apart from the originals.
Imagic and Activision were 2 publishers that created a number of unique and interesting games. As the basic shooting game template was evolving during the early 1980's, both companies injected their respective games with some new elements, in terms of audiovisual and mechanics, and created a couple interesting titles. Imagic made Demon Attack, which sees the player pitted against waves of flying "demons" that warp into the screen, and drop clusters of bombs down at the player, to try and take them out, slowly drifting down toward the player as they move back and forth. Activision made Spider Fighter, which gives the player a high speed hovercraft to move back and forth, to quickly fire at and destroy spiders and other bugs that move quickly and erratically, making them harder to target, while protecting the fruit at the top of the screen. Both games use the basic gameplay elements pioneered in the aforementioned games, but bring enough of their own elements into the mix to provide a new experience. Join the RF Generation Shmup Club as we dive into these 2 classics, and see which one the club members will crown as the best on the system. May the best game win!
----------------------------------------------------------------------------------------------------------
PAIN YOURSELF WITH SUBMISSIONS CONTEST SPOILS
Behold the spoils of our 2018 Pain Yourself With Submissions contest winner, Fleabitten! Congrats again buddy, and again, thanks to all who participated.
----------------------------------------------------------------------------------------------------------
OCTOBER 2018 THANK YOU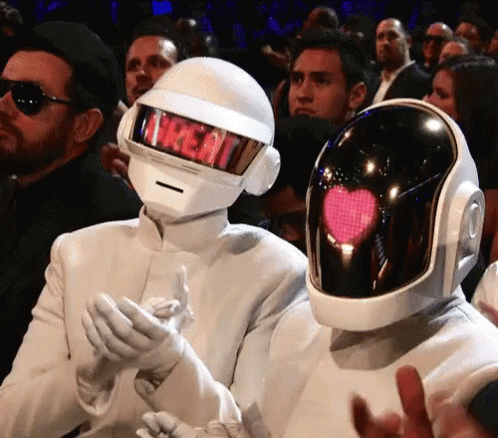 In October, site members contributed a total of
1,464
submissions to our database! Of these additions,
1,352
were game submissions and
112
were related to hardware items. Of this total,
398
contributions were new images and
378
of these images were game submissions. A big thanks to all who submitted items to our database and to those who reviewed them all for the month of September! We appreciate your efforts in making our database and community a great tool for our users.
Our top submitters (those with a minimum of 50) for October 2018 were:
Schlibby 471
Fleabitten 218
Raidou 160
sharp 109
Bear78 72
amprice5474 48
(so close!)
Thanks for another great month!
Top approvers for the month included:
Raidou 628
Fleabitten 125
Schlibby 119
Great work everyone!