We interrupt your regularly scheduled program to bring you this month's edition of
RF Generation's Site News
! In this issue, we announce our spooky October community playthrough game, give a final update on Retro World Expo, discuss a little site maintenance, and of course, thank those members who sent in submissions to our site and registered approvals during the month of August. We are changing our submission "focus" again, so stay tuned to the end of our broadcast for more details. Thanks for tuning in!
REMEMBER: If you have any news about upcoming events or topics that you think the site needs to hear about, please PM singlebanana and put "RFG Site News" in the subject line. Who knows, maybe your news will make our front page!
----------------------------------------------------------------------------------------------------------
OCTOBER 2017 PLAYTHROUGH ANNOUNCEMENT
There has been quite a bit of speculation on the forums as to which game Shawn and I will choose for our October playthrough. I have to admit that it puts a smile on our faces to see members so willing to participate and eager to find out what the next game will be. As we have mentioned several times on the podcast, we love taking monthly game recommendations from our members, and honestly, we look at and consider each one. There's not enough time to play them all, and ultimately, it has to be something that both of us are willing to set aside the time to play. Overall, we are very happy with how the playthroughs have gone for nearly 5 years (yes, it has been that long) and we want to continue to grow participation and discuss these great games!
October is always a fun month for the Playcast crew. In the past, we have played some exciting "horror" titles and this year will be no exception. When discussing which game to play next month, Shawn and I were pretty torn between two. Ironically, both were mentioned on the forums by our members as possible picks and this gave us quite a laugh. It seems that some of you are listeners that have been doing your homework, and maybe know us a little too well. After considering both games we had narrowed it down to, we have decided to go with Supermassive Games 2015 release,
Until Dawn
for the PS4.
Until Dawn
is set in Western Canada and revolves around eight teenagers who decide to stay in a cabin on Blackwood Mountain, the site where two girls went missing just one year ago. Shortly after arriving, the teens are stalked by a crazed psychopath and must attempt to survive until sunrise (hence the title). Throughout the game, players will alternate between all eight characters and the decisions you make (or fail to make) affect the outcome of your playthrough....and there are hundreds of possible outcomes.
We hope that you are as excited about this pick as we are, so be sure to grab yourself a copy today! Also, please join in to discuss the game by signing up on our
Until Dawn
discussion thread located
HERE
.
----------------------------------------------------------------------------------------------------------
RETRO WORLD EXPO 2017 UPDATE
This is the last "official" update for the Retro World Expo 2017. By this time next month, thousands of attendees will flood into the Connecticut Convention Center in Hartford, Connecticut for the 3rd annual event. Among those attendees will be yours truly and several others from RF Generation. If you plan on attending the convention, PLEASE stop by our table and introduce yourself. We would love to meet you!
This event promises to be a great time with vendors selling tons of great titles and systems, video game related paraphernalia, and other wares, some incredible bands, an arcade, a live auction (with a copy of
Stadium Events
, among other things), tabletop and video game competitions, a cosplay contest, and much, much more! There will also be some fantastic panels at the event and appearances by some of your favorite YouTubers, video game personalities, and cosplayers. The list of guests is still growing and being announced, it can be found
HERE
.
Be sure to head over to the
EVENT PAGE
on our forums to see who all is attending and let us know if you will be there. Also, be sure to check this forum for pics and updates from the convention from our members. See YOU there!
----------------------------------------------------------------------------------------------------------
SITE MAINTENANCE ANNOUNCED
If you missed our announcement on the front page on August 28th, be sure to check out the changes we have in store to improve our members' experience. Details are listed
HERE
.
----------------------------------------------------------------------------------------------------------
AUGUST 2017 THANK YOU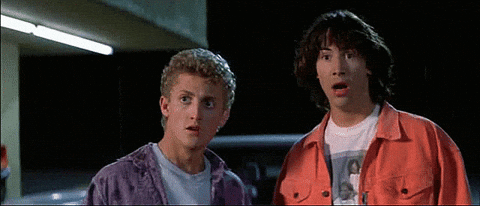 In August, site members contributed a total of
2,637
submissions to our database. Of these additions,
2,324
were game submissions and
313
were hardware items. Of this total,
867
contributions were new images and
748
of these images were game submissions. A big thanks to all who submitted items to our database and to those who reviewed them all for the month of August! We appreciate your efforts in making our database and community a great tool for our users.
Our top submitters (those with a minimum of 50) for August were:
Schlibby 554
toze3 528
ApolloBoy 511
Kam1Kaz3 NL77 221
Fleabitten 114
Bear78 77
MNDemitri 69
ericeskapade 560
gary76 68
sharp 57
Goodwill_Gamer 55
amprice5474 54
Thanks for another great month!
Top approvers for the month included:
Schlibby 446
ApolloBoy 259
Fleabitten 136
Shadow Kisuragi 42

Great work everyone!
Let's keep those submissions coming. Our special focus for the remainder of September will be
Xbox One
scans!
----------------------------------------------------------------------------------------------------------