We interrupt your regularly scheduled program to bring you September 2018's edition of
RF Generation's Site News
! In this issue, we announce our October 2018 community playthrough title, unveil the next game for our site shoot 'em up club, reveal the winner of our annual Pain Yourself With Submissions Contest, and of course, thank those members who sent in submissions to our site and registered approvals last month. Thanks for keeping it on Channel 3!
REMEMBER: If you have any news about upcoming events or topics that you think the site needs to hear about, please PM singlebanana and put "RFG Site News" in the subject line. Who knows, maybe your news will make our front page!
---------------------------------------------------------------------------------------------------------
OCTOBER 2018 COMMUNITY PLAYTHROUGH
October is nearly here and for the monthly playthroughs at RF Generation, that means it's time for another spooky title. Since we have played an abundant amount of more modern titles this year, the Playcast guys have decided to kick it back to the days of their youth and play a title beloved by both of them. This October, grab your gargoyle buddy Bert and get out your baseball bat to swat bubbles, lasers, dishes, and cows?!? at baddies, as we play the classic NES title,
Monster Party
.
While
Monster Party
was only released on the Nintendo Entertainment System in North America, a prototype Japanese cartridge (
Parody World: Monster Party
) surfaced several years ago. This prototype has some "interesting" changes (which we will discuss more on our show) and the ROM can easily be found over in the Internet. If you get the urge, we encourage you to play and compare them, since this is a rather short game.
We hope that you are as excited about this pick as we are, so be sure to grab yourself a copy of the game before the month begins! Also, please join in to discuss the game by signing up on our
Monster Pary
HERE
.
---------------------------------------------------------------------------------------------------------
RF GENERATION SHMUP CLUB - OCTOBER

The year? 1942. The place? Over the Pacific Ocean. Destination? Tokyo. You are a pilot in the US Air Force. Your mission? Reach the Japanese airbase and eliminate their fleet. Are you up to the challenge? Can you prevent further destruction to US forces?
1942
was developed by Capcom, and released in 1984, by Capcom themselves in some regions, and by both Midway and Romstar in North America. It's among the earliest vertical scrolling shoot-em-up games, and one that helped establish the formula that would be the standard through the 1980's. Despite being eclipsed 3 short years later by its successor,
1943: The Battle of Midway
,
1942
still stands as an important game in the genre. Whereas nearly all shooting games up to this point had focused on space flight or combat, Capcom's
1942
was the first to focus on more real, down-to-earth warfare, with planes instead of spacecraft. Also, it was a bold move for a Japanese developer, as it plays from the perspective of an American fighter pilot, in pursuit of Japanese pilots, and ultimately, leading to the destruction of the Japanese air fleet.
1942
was ported and converted to a number of different systems. It was an early release for the Famicom and NES, and appeared on Nintendo's Game Boy Color a number of years later. Several microcomputers received versions: the MSX, PC-8801, ZX Spectrum, Amstrad CPC, and Commodore 64, with the last one receiving a custom soundtrack. Other notable versions include a conversion for the Windows Mobile platform. The game was part of the Capcom Generations series, showing up in volume 1 on the Sega Saturn, and in the collection on PlayStation, though only in Japan, in both instances. It's also included in several iterations of the Capcom Classics Collection releases on PlayStation 2, Xbox, and PSP. And finally, the arcade version was even available on the Wii virtual console.
Come join in with the RF Generation Shmup Club for our October 2018 game of the month,
1942
!
----------------------------------------------------------------------------------------------------------
2018 PAIN YOURSELF WITH SUBMISSIONS CONTEST WINNER!!
Well, August is over and so is our annual
PAIN YOURSELF WITH SUBMISSIONS CONTEST
. In years past, we have had fantastic contributions in terms of submissions and site additions and this year was no different. Before announcing the winner, I would like to thank all of the members who participated in this year's event. Even if you did not come out on top, your efforts have been instrumental in making this site a better tool for all of us who use it. So, a big
THANK YOU
from myself and the rest of the staff here at RF Generation!
So, without further adieu, the winner of the 2018 Pain Yourself With Submissions Contest is......................(drum roll)...
FLEABITTEN
!! This is quite a remarkable accomplishment, since staff members scores are halved. Congratulations good sir, I will be reaching out to you shortly regarding your prizes.
----------------------------------------------------------------------------------------------------------
AUGUST 2018 THANK YOU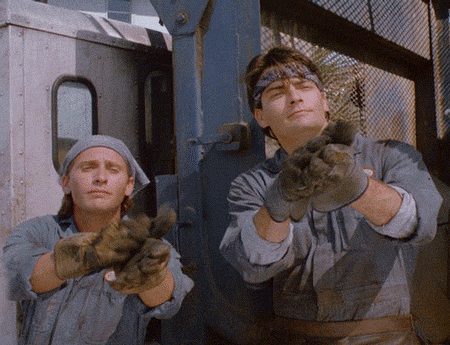 In August (thanks in part to our PYWS Contest), site members contributed a total of
4,633
submissions to our database! Of these additions,
4,531
were game submissions and
102
were related to hardware items. Of this total,
1,107
contributions were new images and
1,040
of these images were game submissions. A big thanks to all who submitted items to our database and to those who reviewed them all for the month of August! We appreciate your efforts in making our database and community a great tool for our users.
Our top submitters (those with a minimum of 50) for August 2018 were:
Fleabitten 2535
Schlibby 707
toze3 377
Raidou 221
kaysow 215
Bear78 97
sharp 64

Thanks for another great month!

Top approvers for the month included:

Raidou 257
Fleabitten 255
Schlibby 102
Duke.Togo 35

Great work everyone!