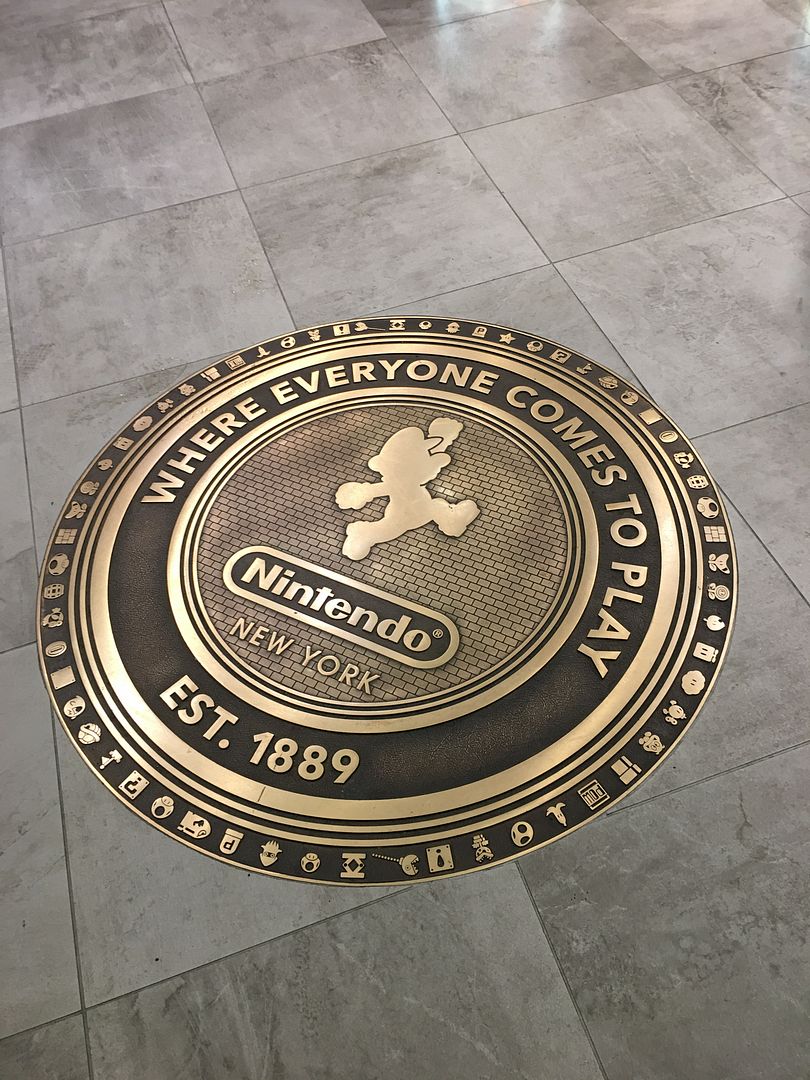 I recently had the chance to travel to New York for work and I knew I wanted to visit Nintendo NY. Located in New York City in Rockefeller Center at 10 Rockefeller Plaza, the two-story, 10,000-square-foot store is a must stop for any Nintendo fan. I started my journey by mapping out the subway lines, and after getting lost a couple times, found the store.... ten minutes after they closed. I left disappointed, but I was not giving up. I made it back early the next day and would like to take you on a tour.
The first thing you'll notice when you enter is the emblem. Nintendo has been likened to Disney and the emblem gave me the impression that like the Magic Kingdom, I was entering an extraordinary place. A little past the emblem there was small display containing a replica of the Master Sword from The Legend of Zelda. This was the sword used by Shigeru Miyamoto at E3 2004 to announce Twilight Princess.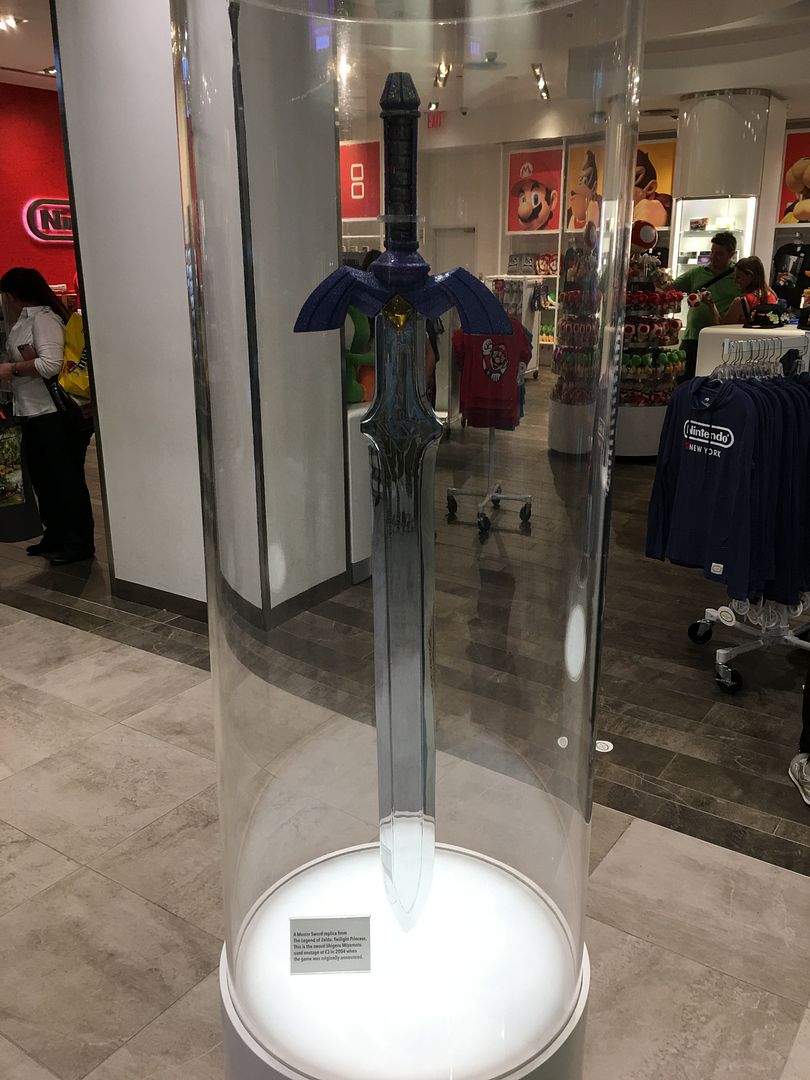 Moving on we find most of the Nintendo NY exclusive items. The selection of exclusive items was a little underwhelming, since the selection was limited to a couple hats and shirts. The Splatoon section was colorful and if I ever have the chance to go back, I might grab some stuffed squids to use as pillows for my game room. The throwback tees were nice, but with an average price of $20.00 per shirt, I passed. I loved the mural behind the register and I would love to own that sign. As one might expect, there was no shortage of Amiibo with large displays on both floors. Guarding the stairs to the second level was the big man himself, Donkey Kong. He graciously provided a barrel of power for those wishing to charge their 3DS or take a break from catching Pokemon.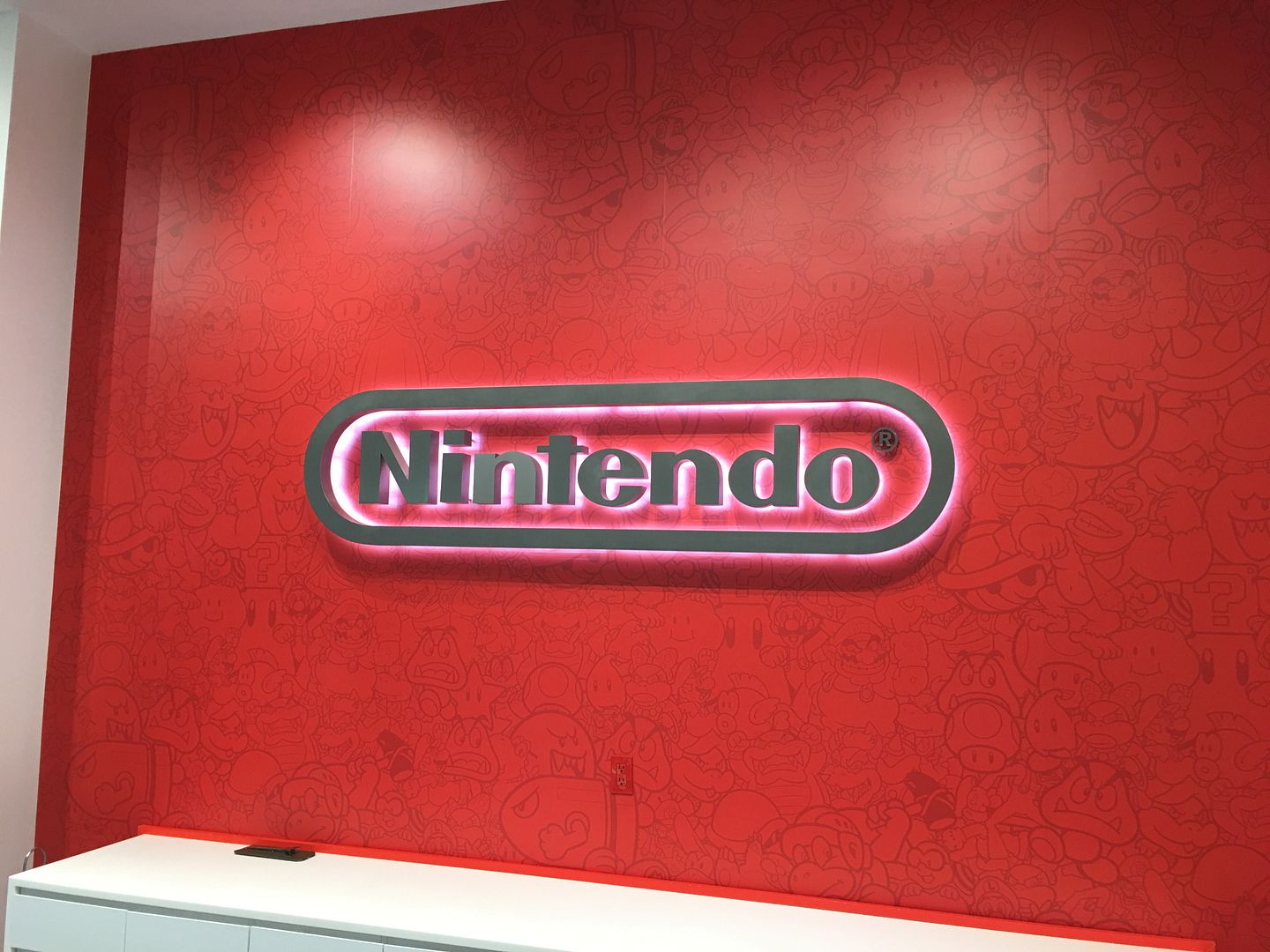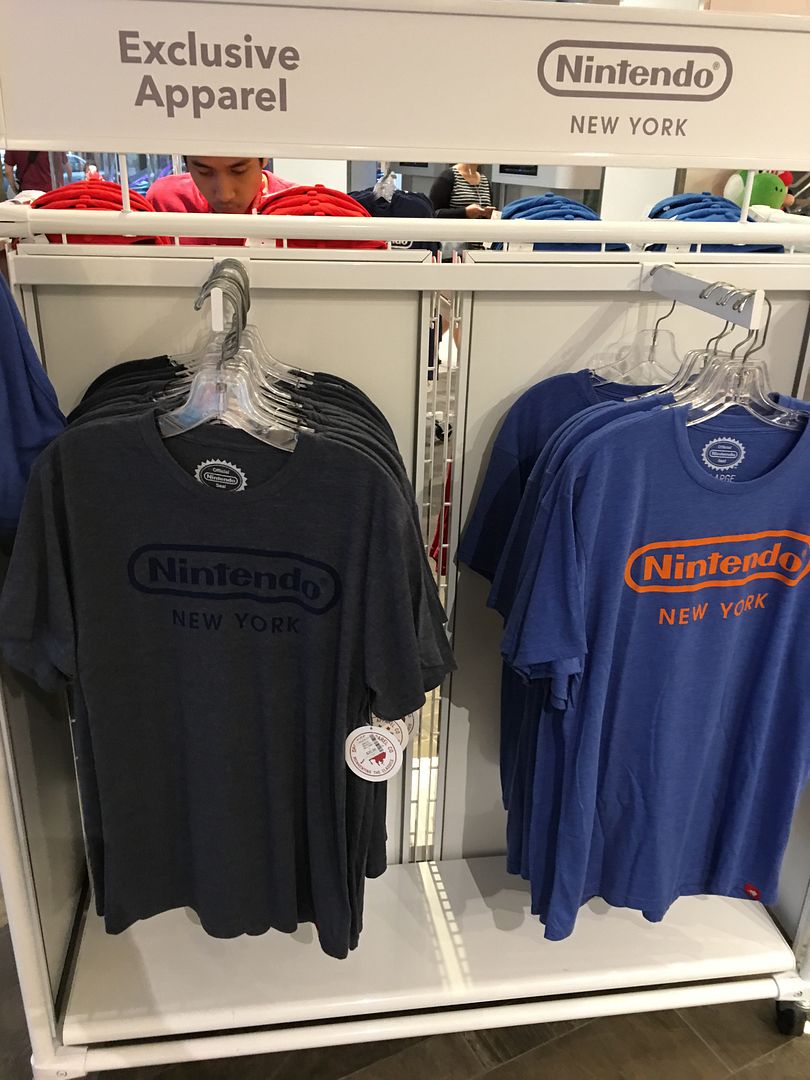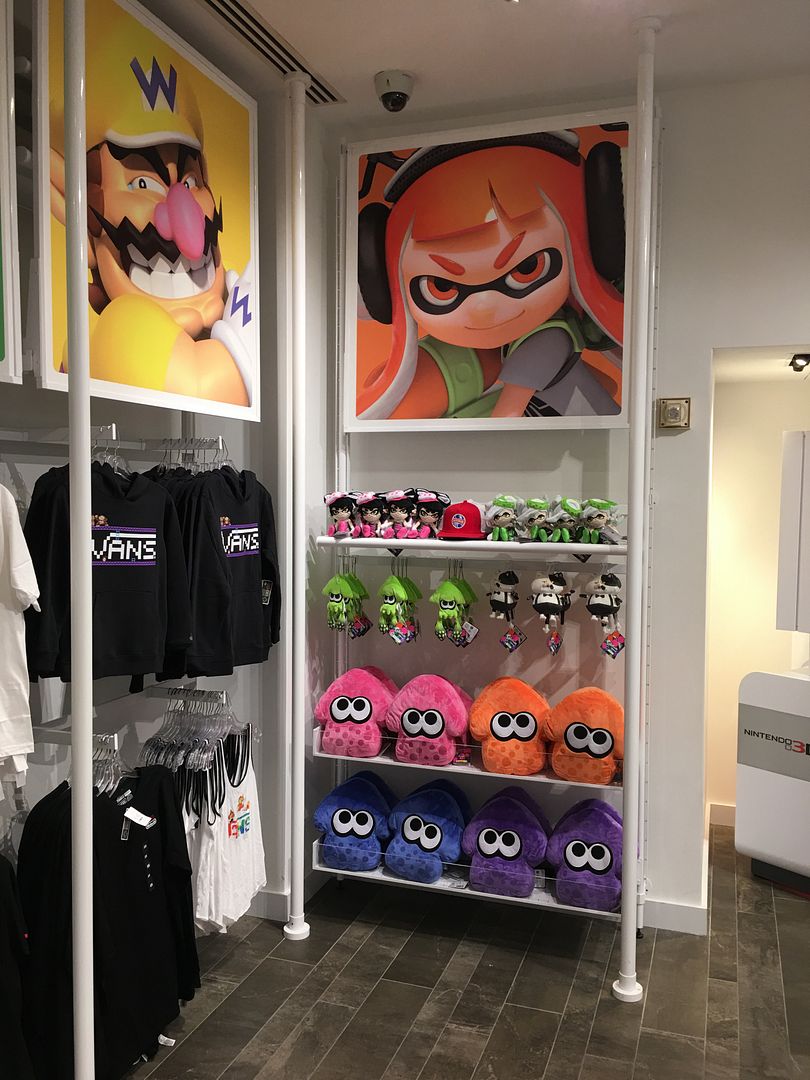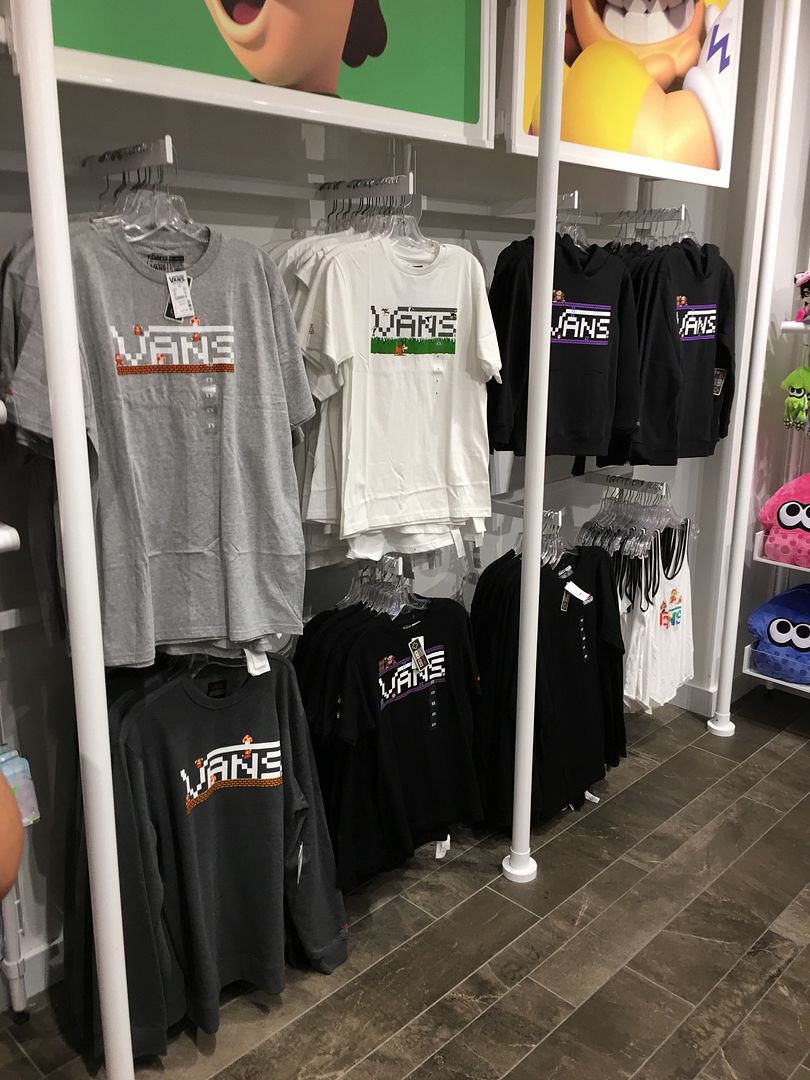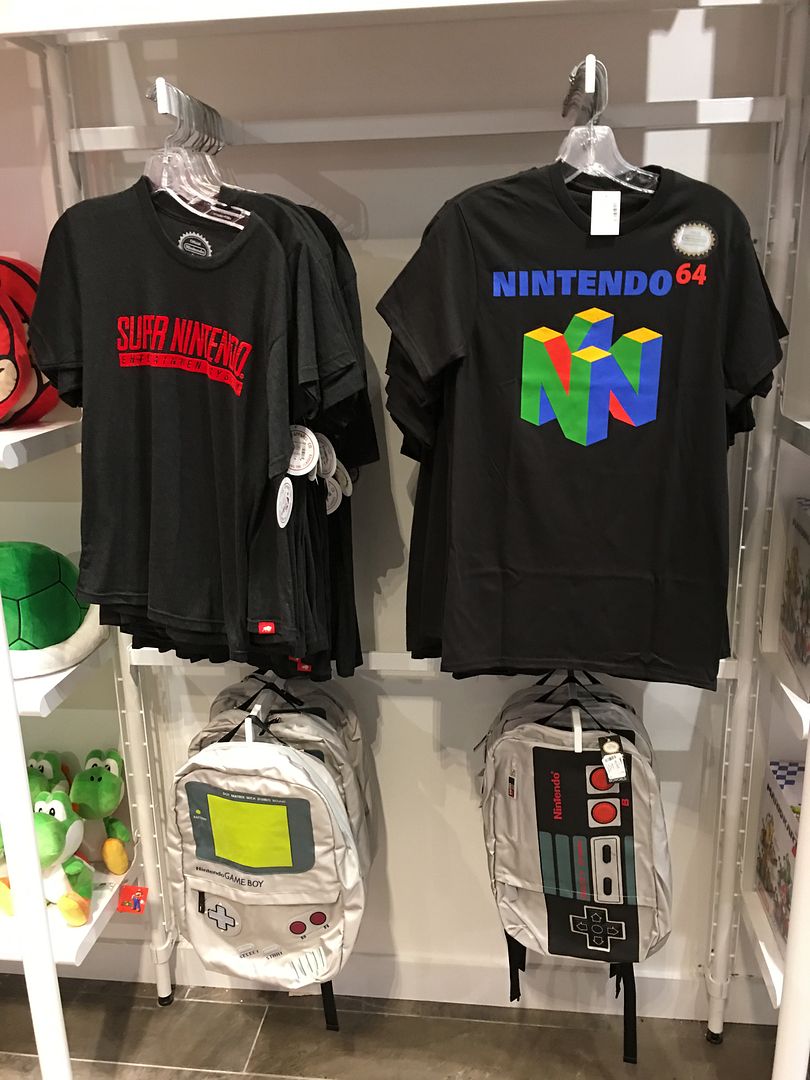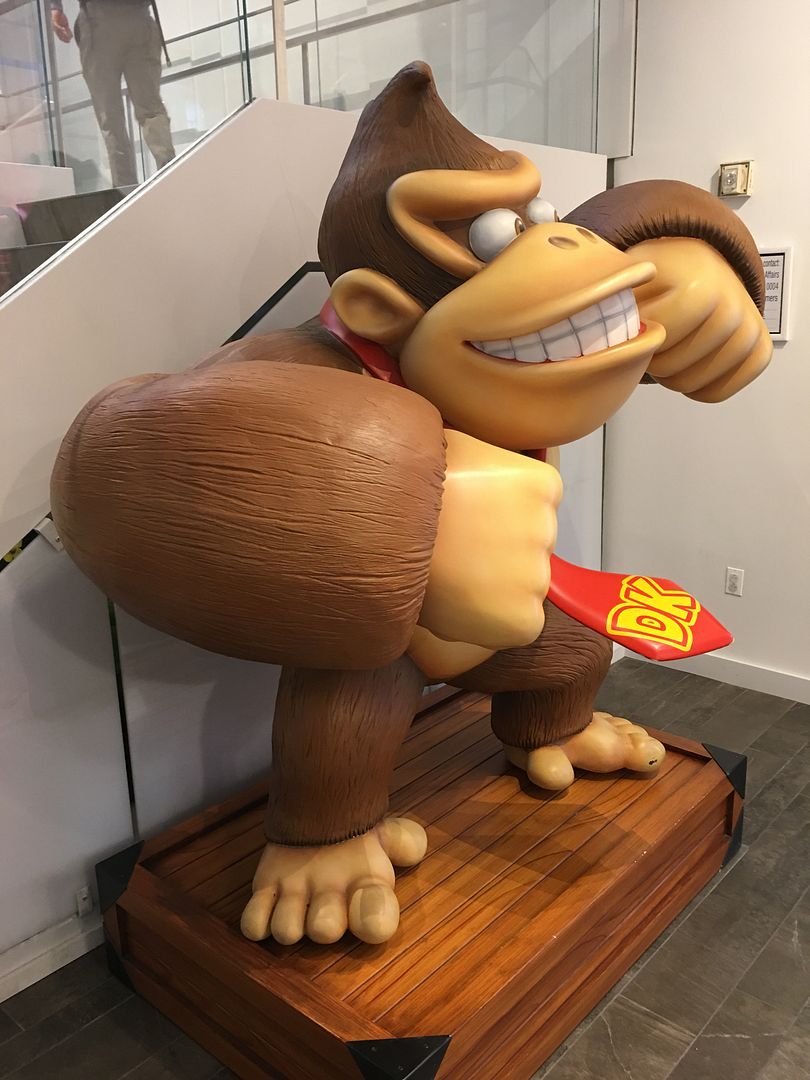 As I headed up the stairs to the second floor, I was greeted by Toad and Luigi with Mario at the top of a flagpole.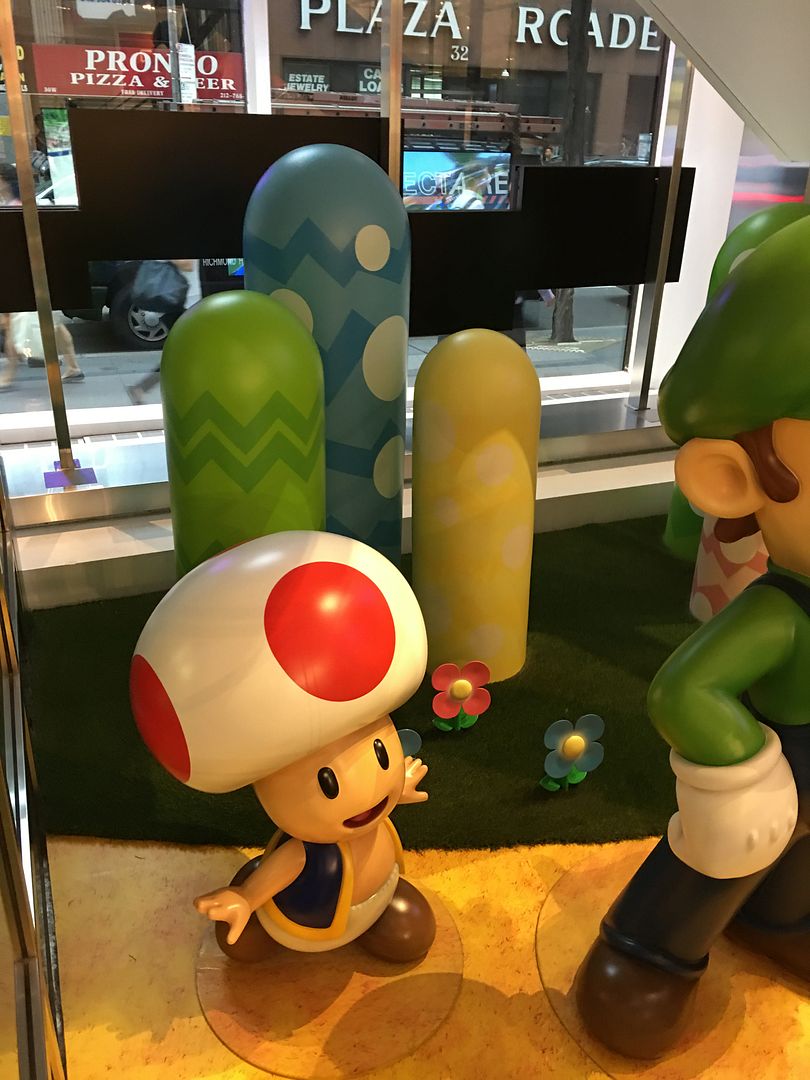 The second floor is divided into two parts. The first half is devoted to Zelda and Pokémon, while the second half is a museum and product showcase. I'll start with the Zelda & Pokemon section. The Zelda section was filled with wearable items with the Zelda Nintendo NY and Link feeding Pigeons in Central Park as the standout items. The Pokemon section was mostly plushes with a couple of odds and ends such as Pikachu socks and some mugs. Near the Pokemon section there were a couple of free standing displays for Animal Crossing and Kirby. I really liked the Forever a loan Tom Nook shirt and I need to track down one of those KK Sliders.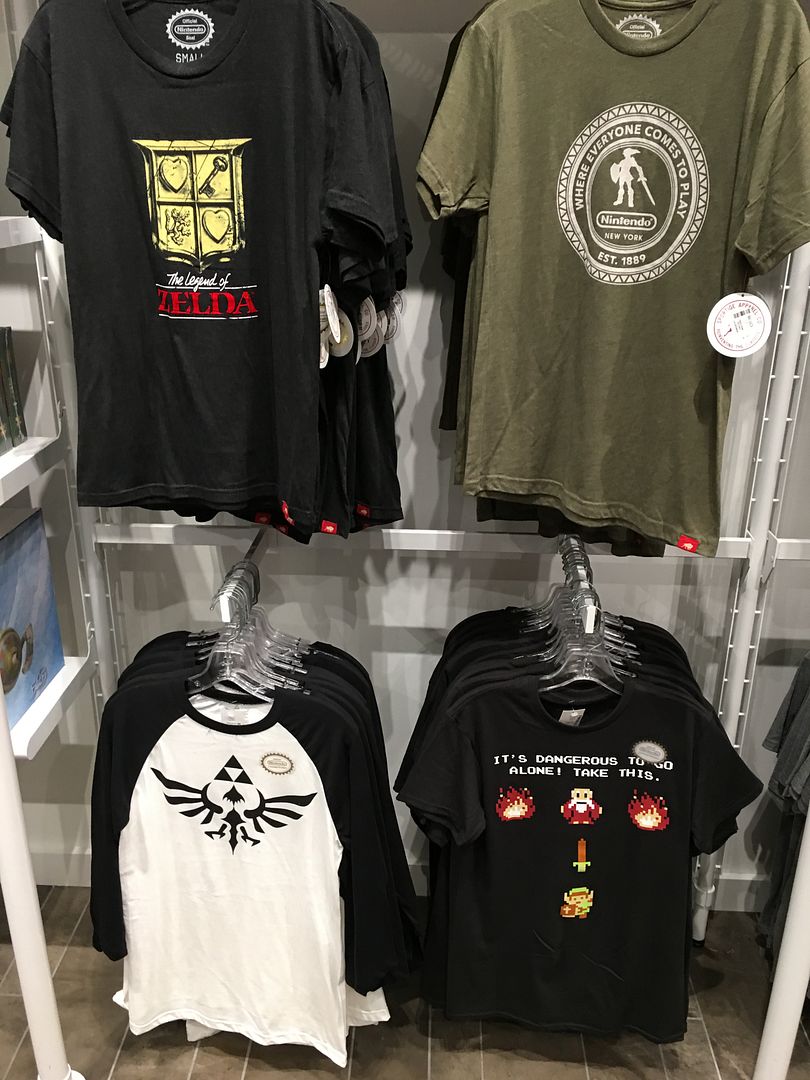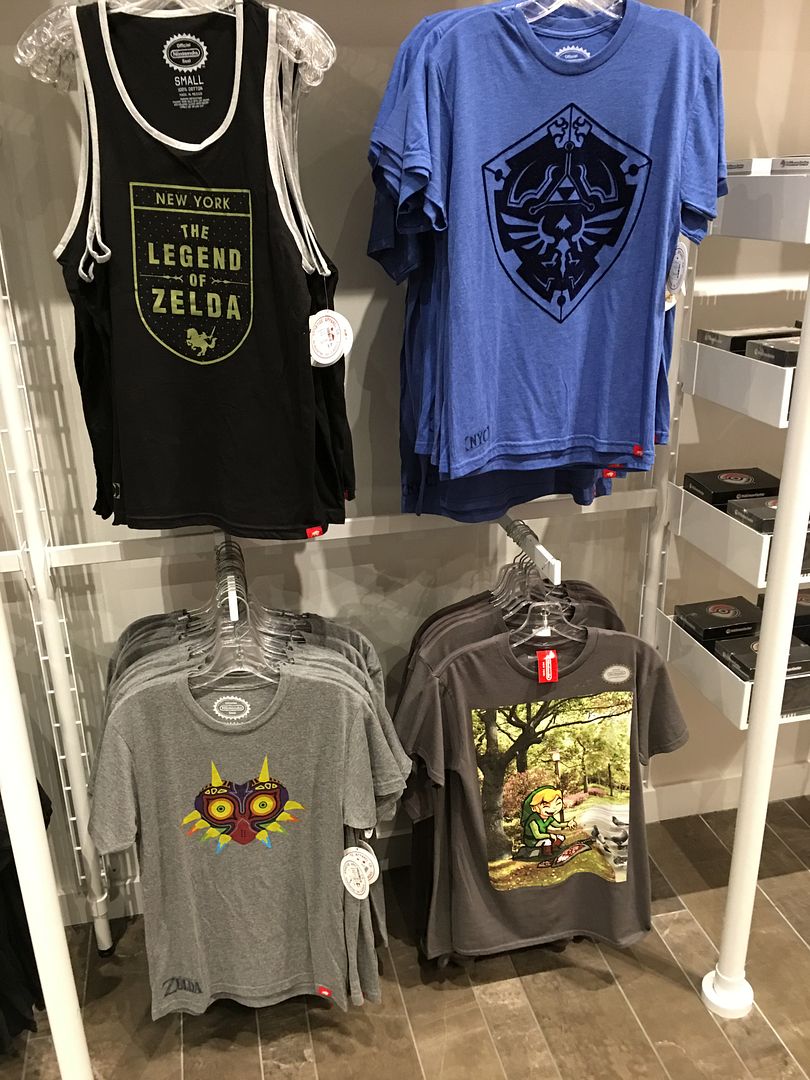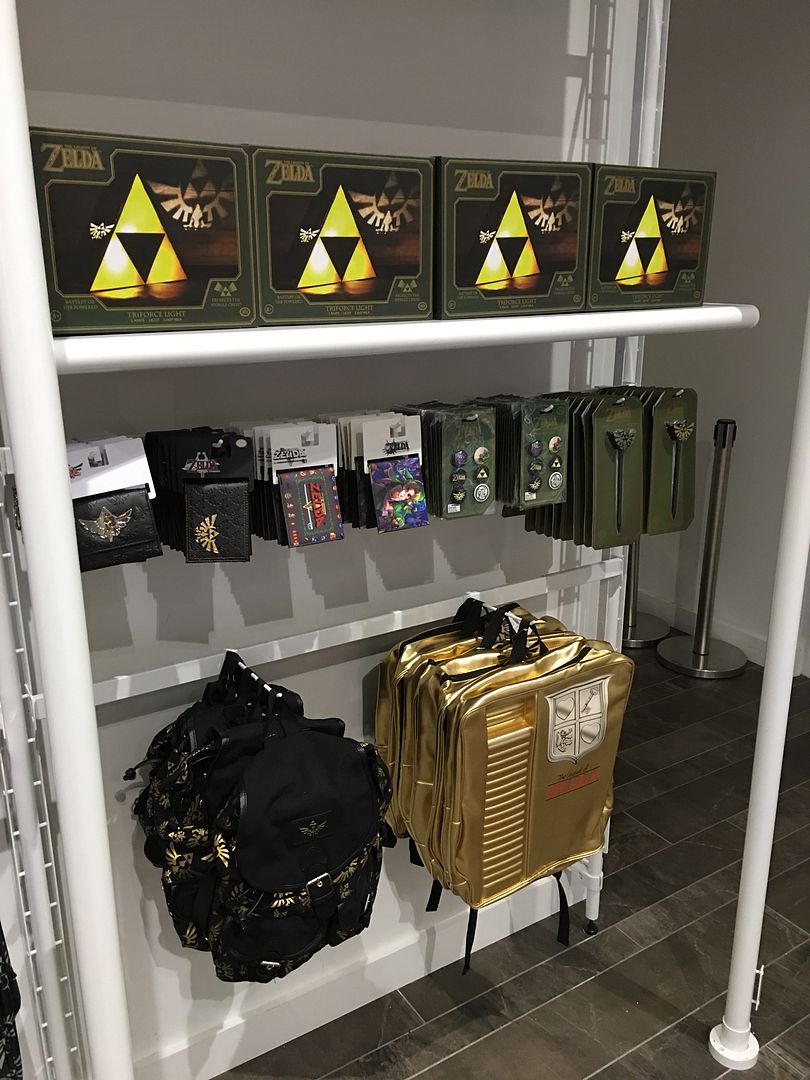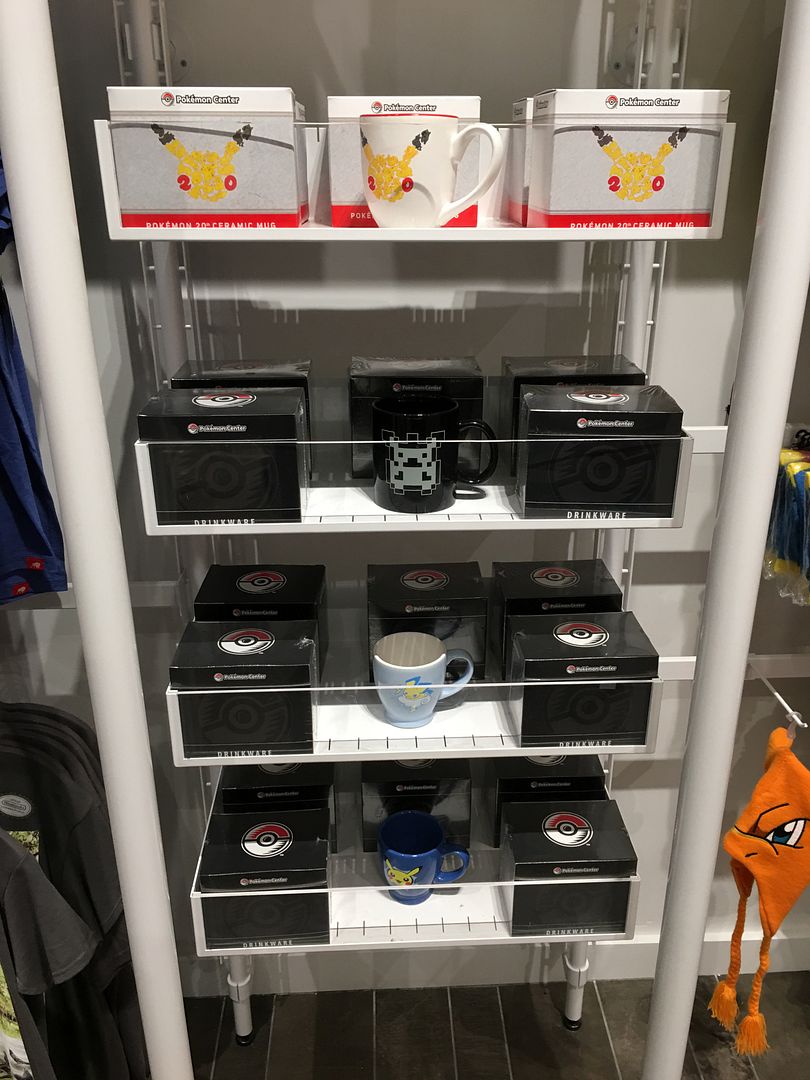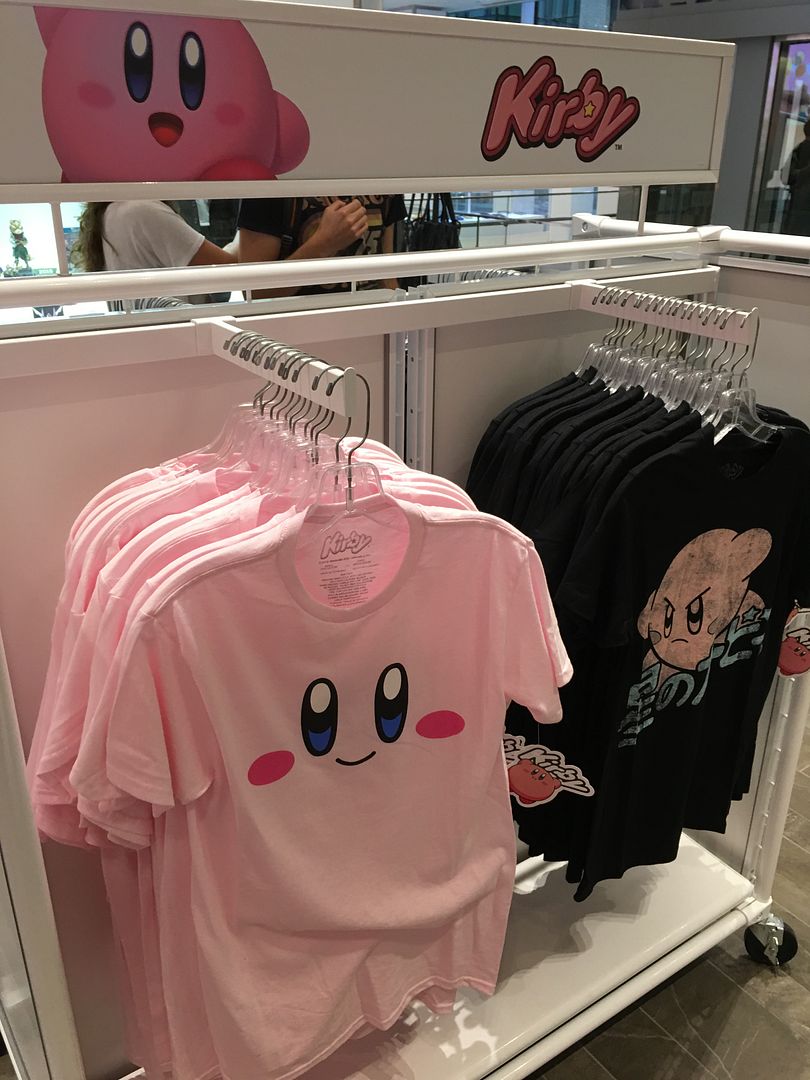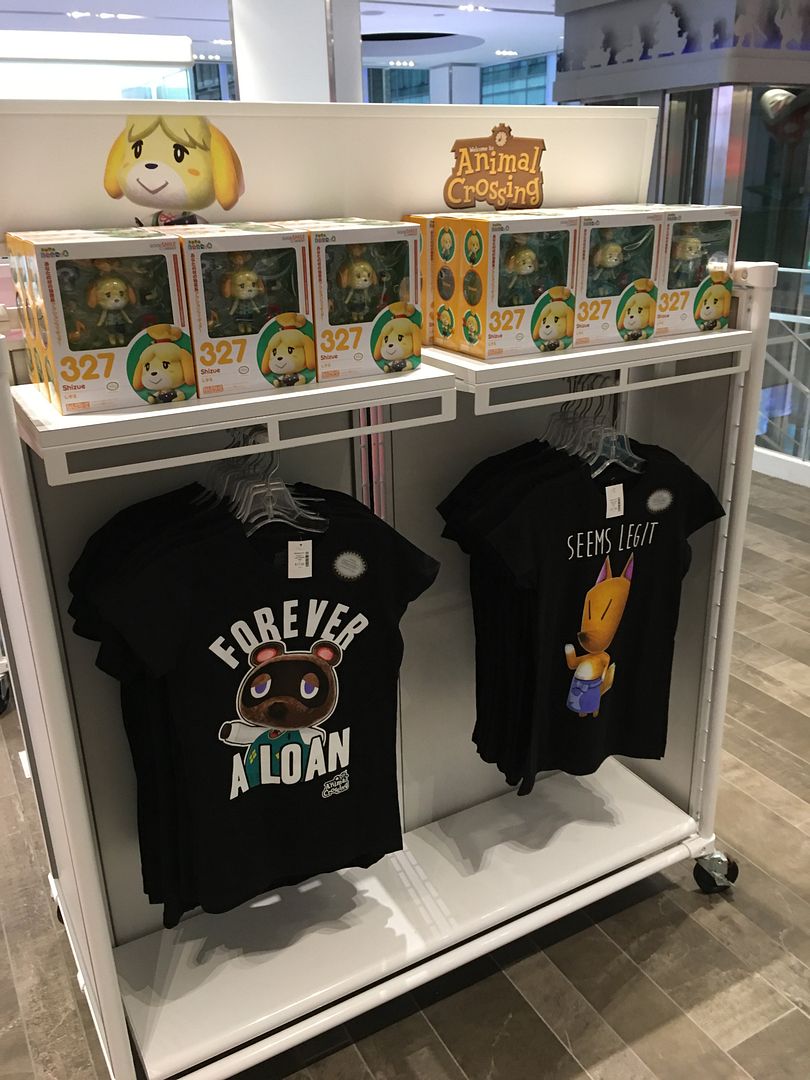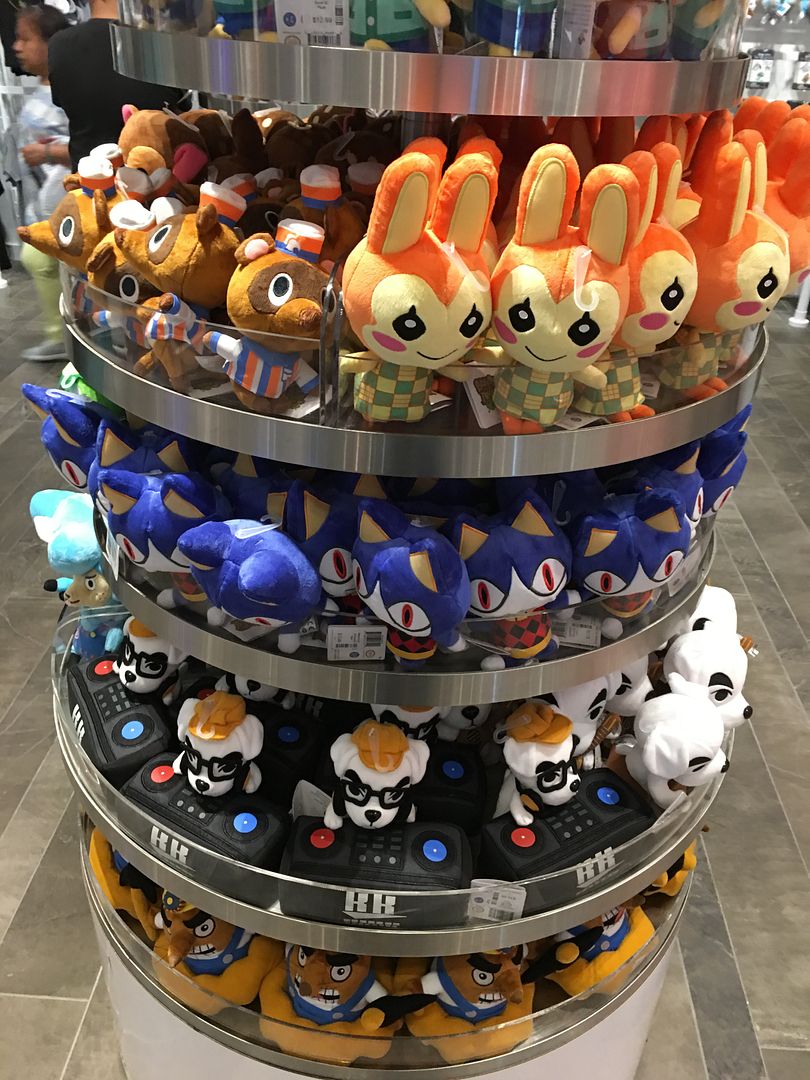 In between the two halves of the upstairs, there was a fairly large Toys to Life display with Amiibos, Skylanders, and Lego Dimensions figures. The prices were full retail and as there wasn't anything exclusive, I spent the least amount of time in this section.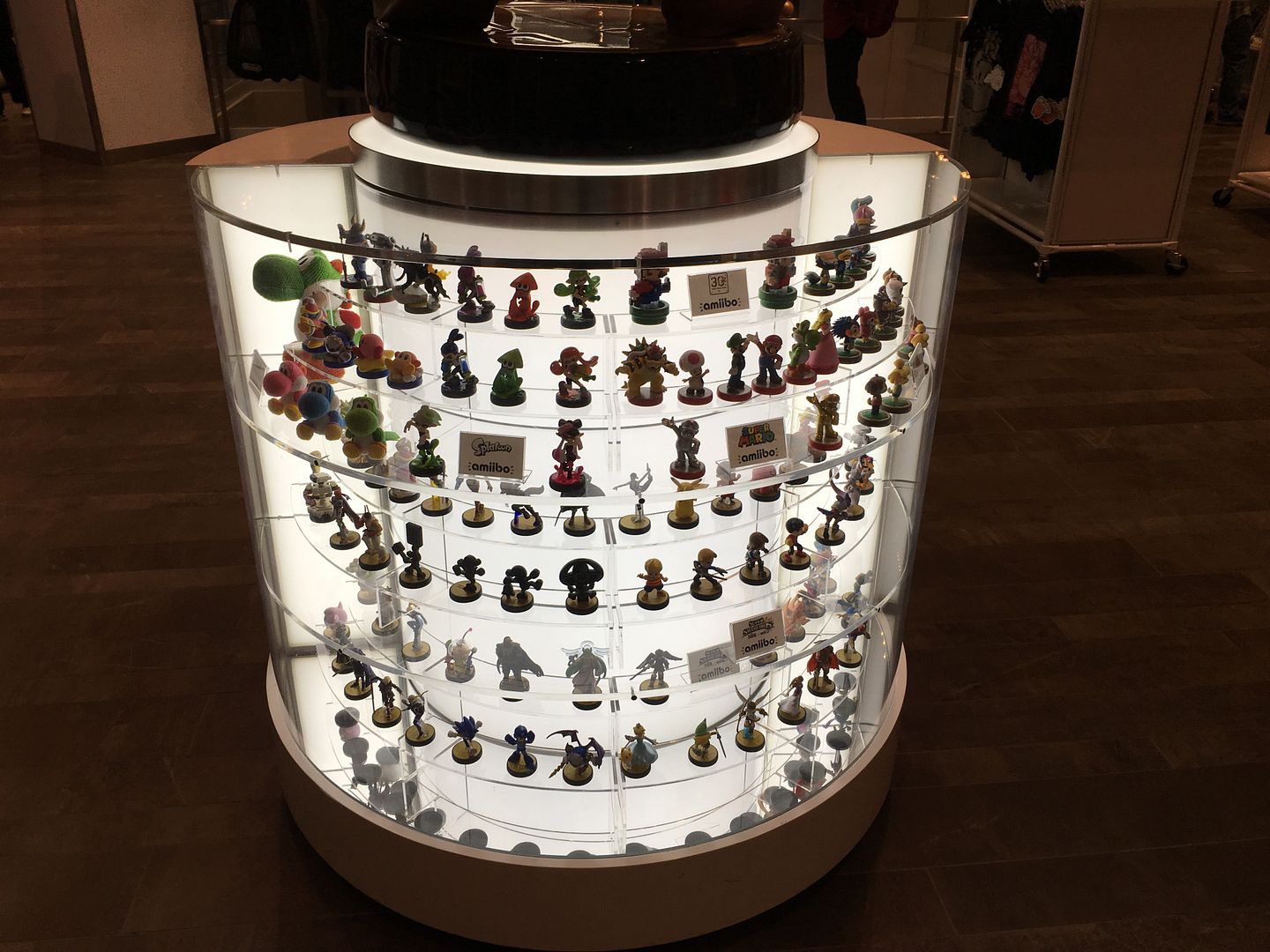 The museum section was where I spent most of my time and is a must see for anyone who visits Nintendo NY. The museum showcases items from whatever high profile game was recently released. At the time of my visit, the displays highlighted the Starfox Franchise. It was great to see a timeline of the Starfox series and I might steal this idea to use in my own game room. The Nuppets, while a little creepy, were very detailed and it was amazing to see something that was used in Nintendo's E3 conference.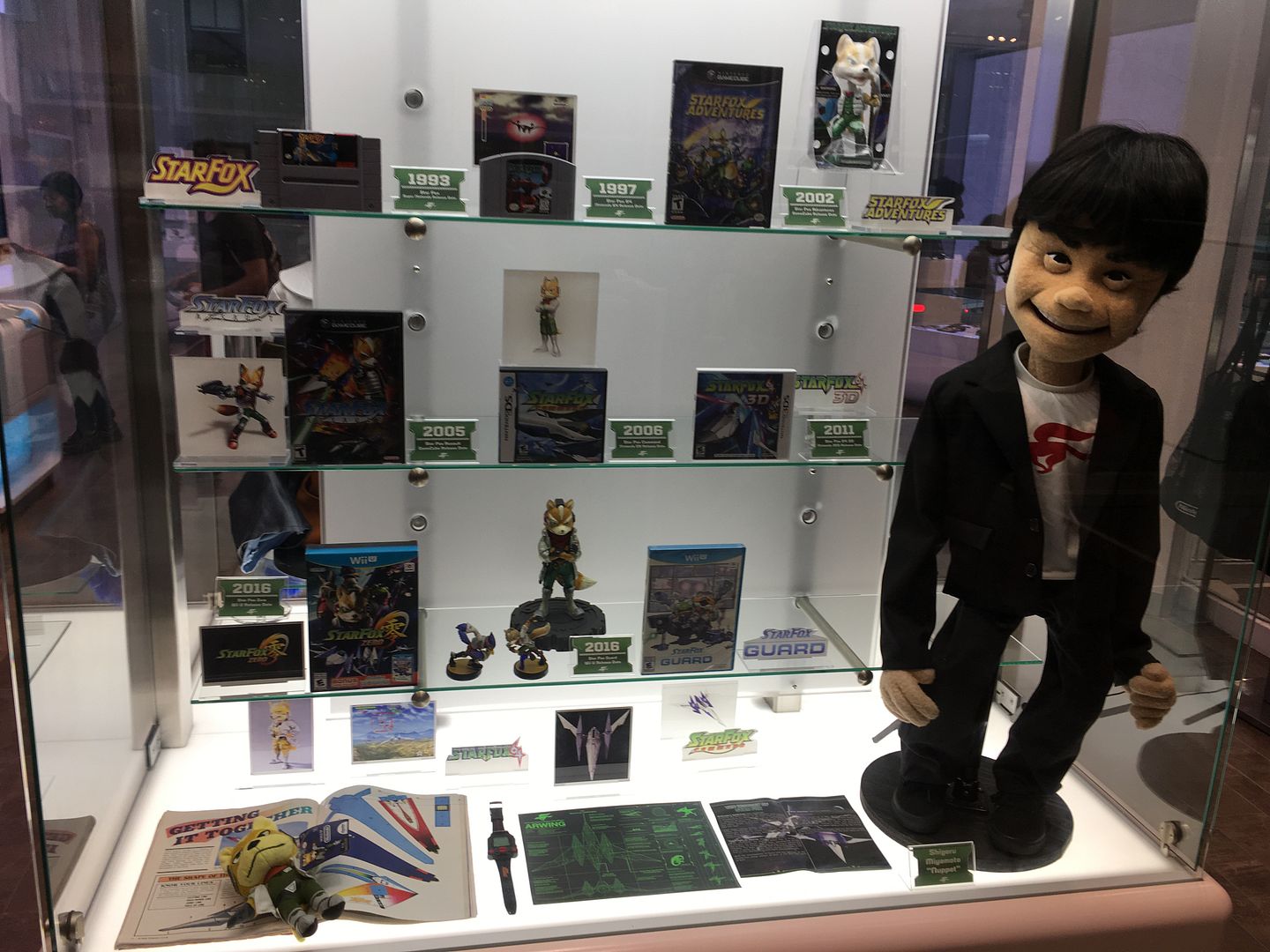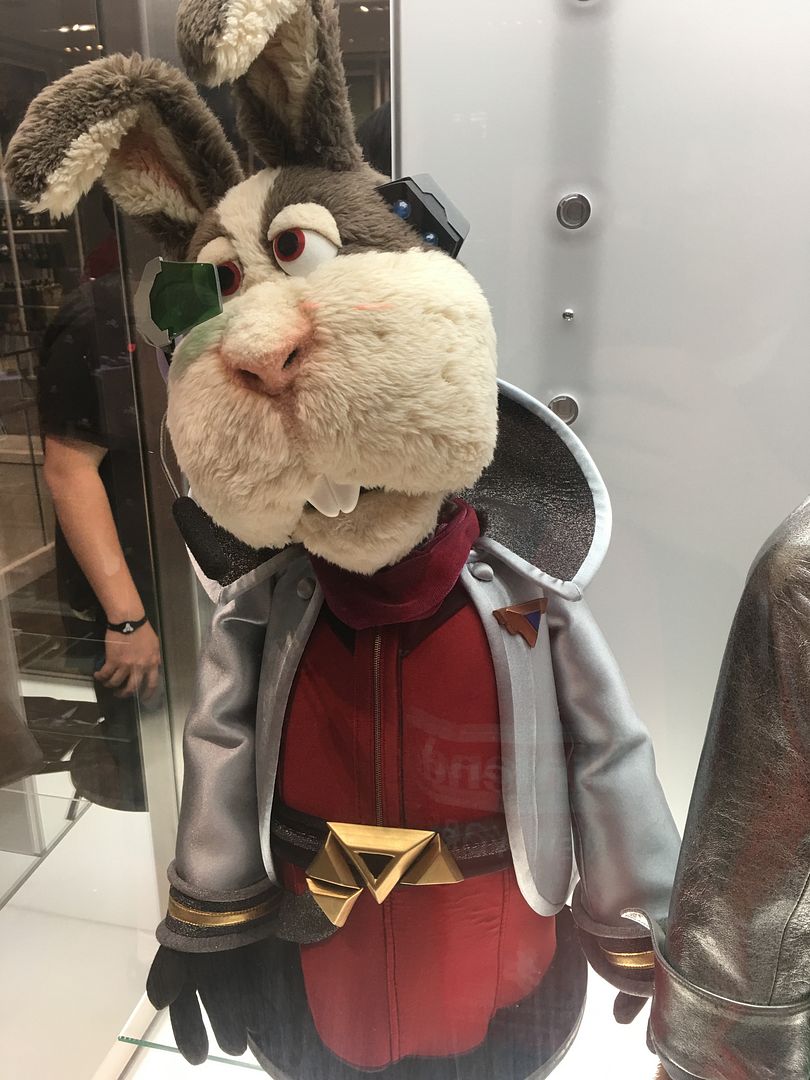 I walked past the Nuppets into the game showcase. In the showcase, you could play Mario Kart 8 on the big screen or try out recent WIIU and 3DS titles. Mario Kart on a big screen is always a plus in my book. I wish the selection of 3DS games was a little better, but I understand that these games were recently released so they have to showcase them.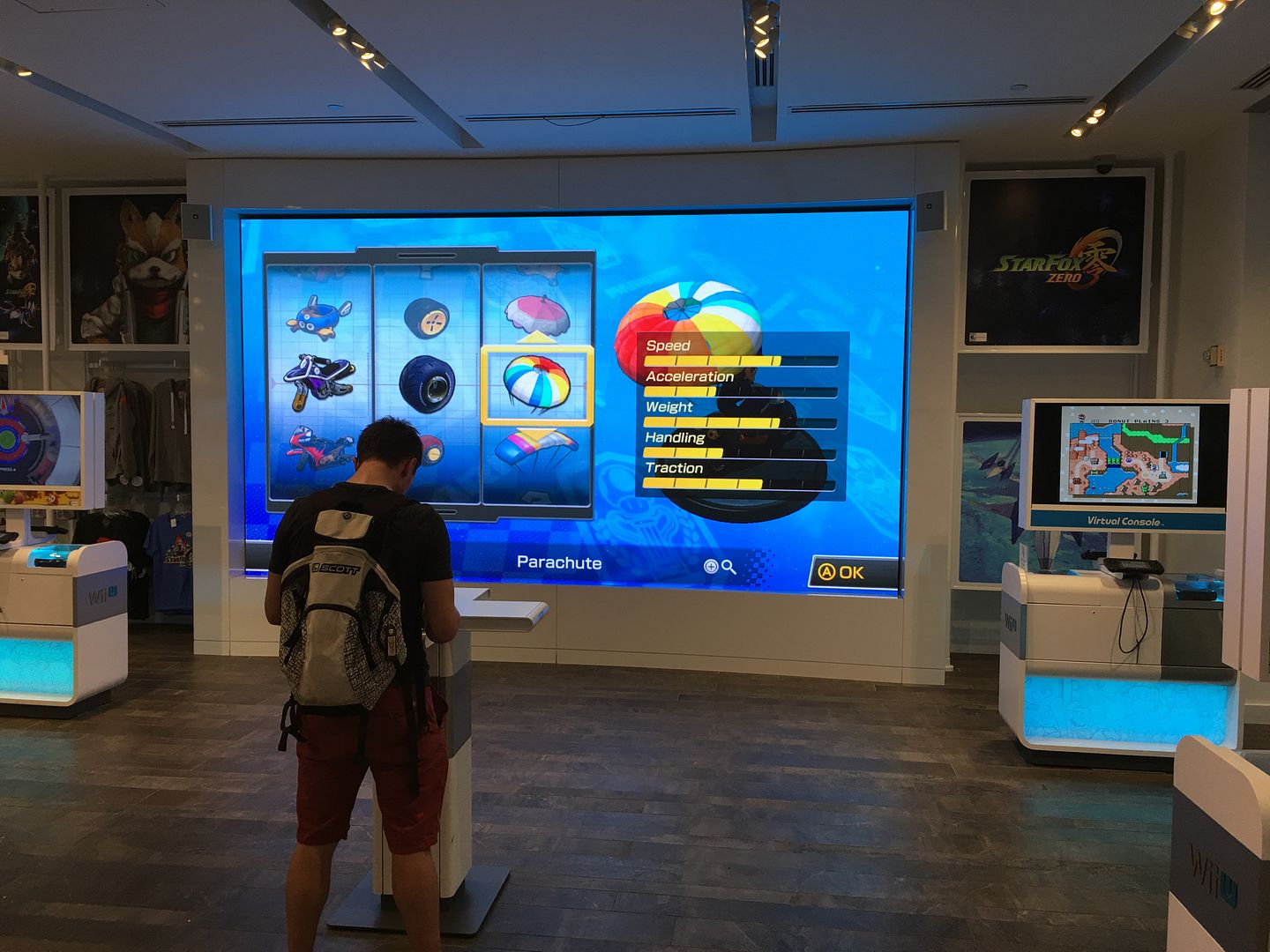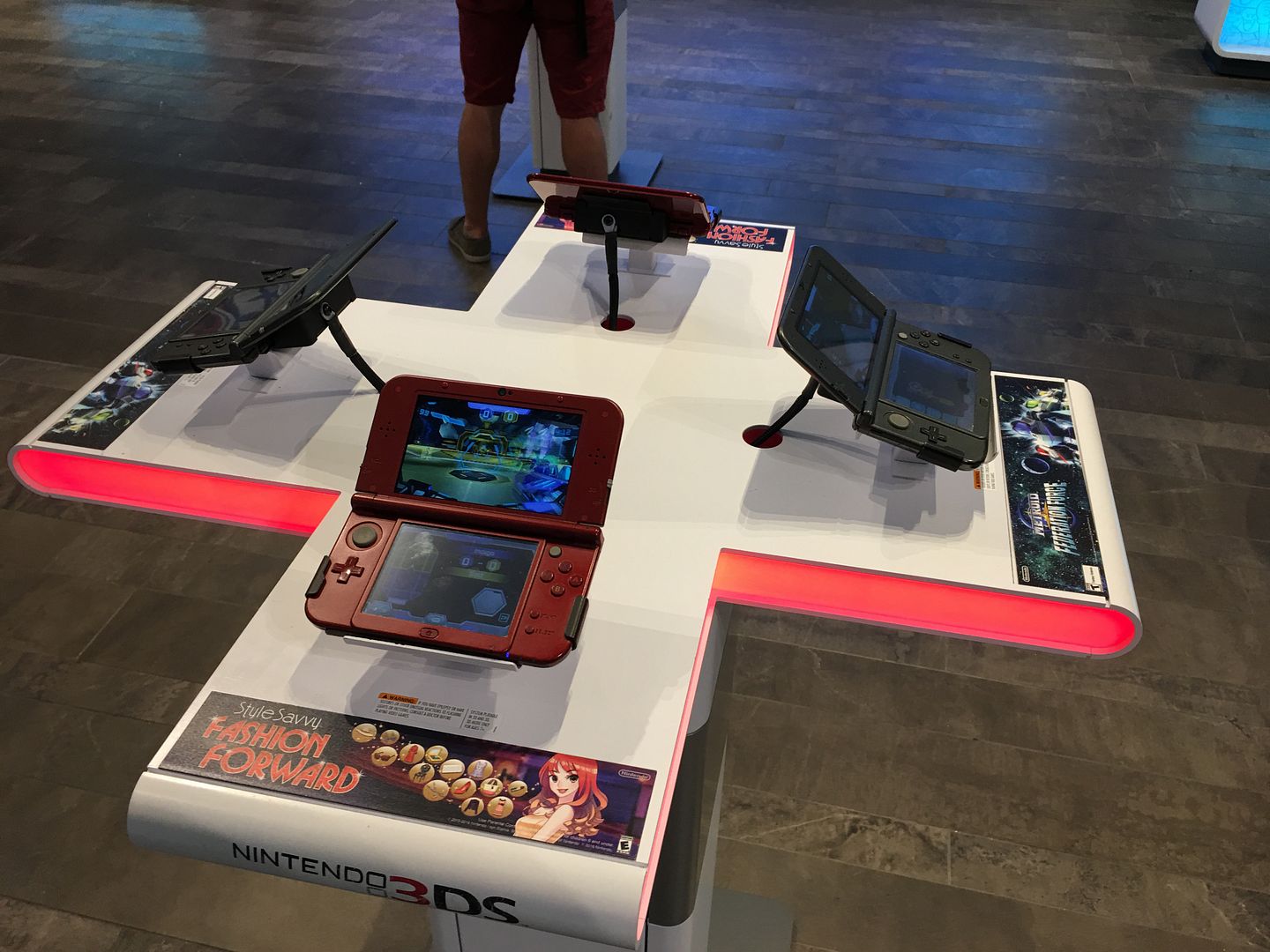 As I walked around the edge of the game showcase, I found a console timeline. It was cool to look at and the consoles were in immaculate shape, but some of the dates seemed wrong. I thought that the SNES was released at the end of August. It was funny to see the Virtual Boy in there seemingly to acknowledge that no one would use it as a handheld.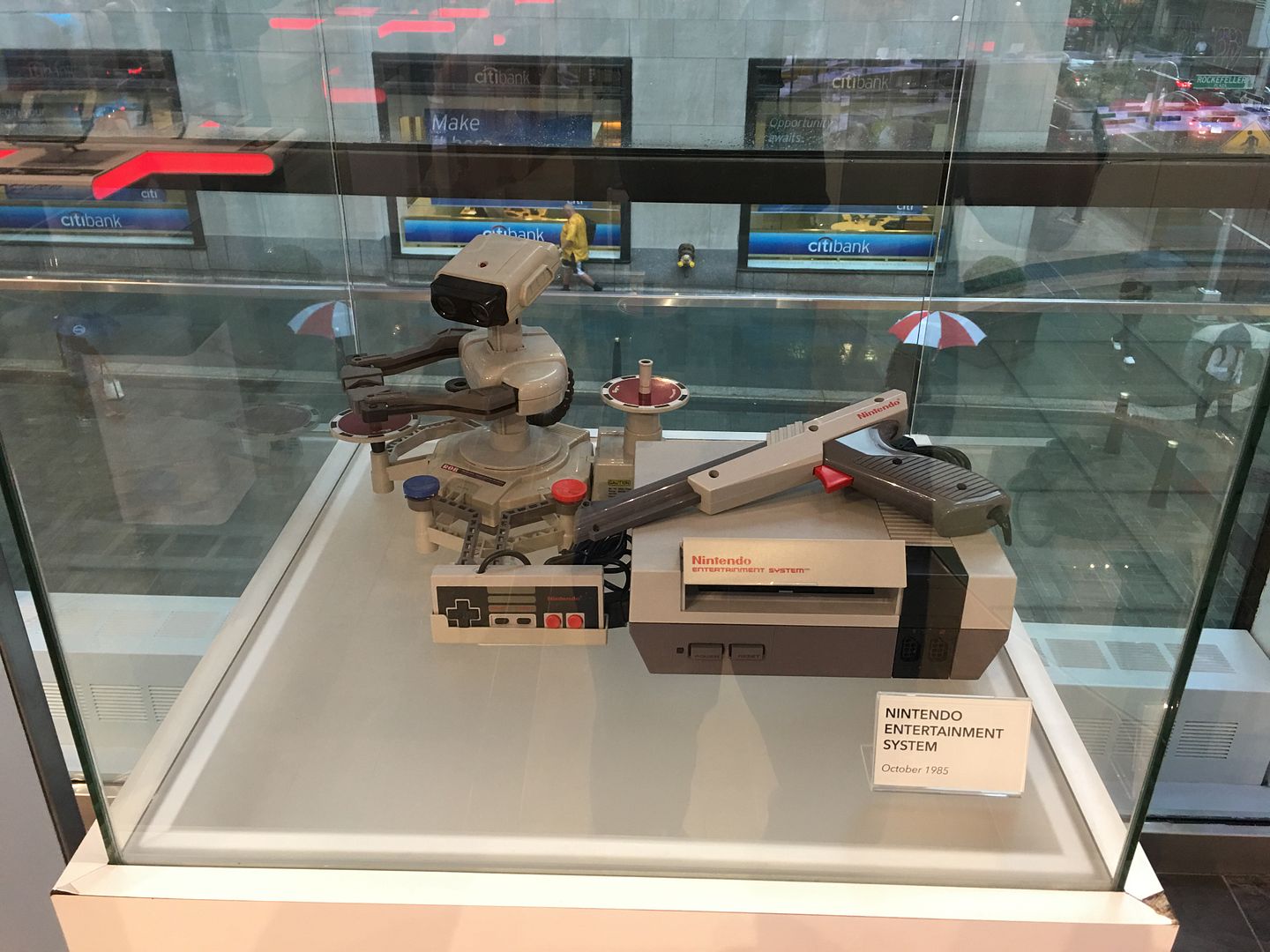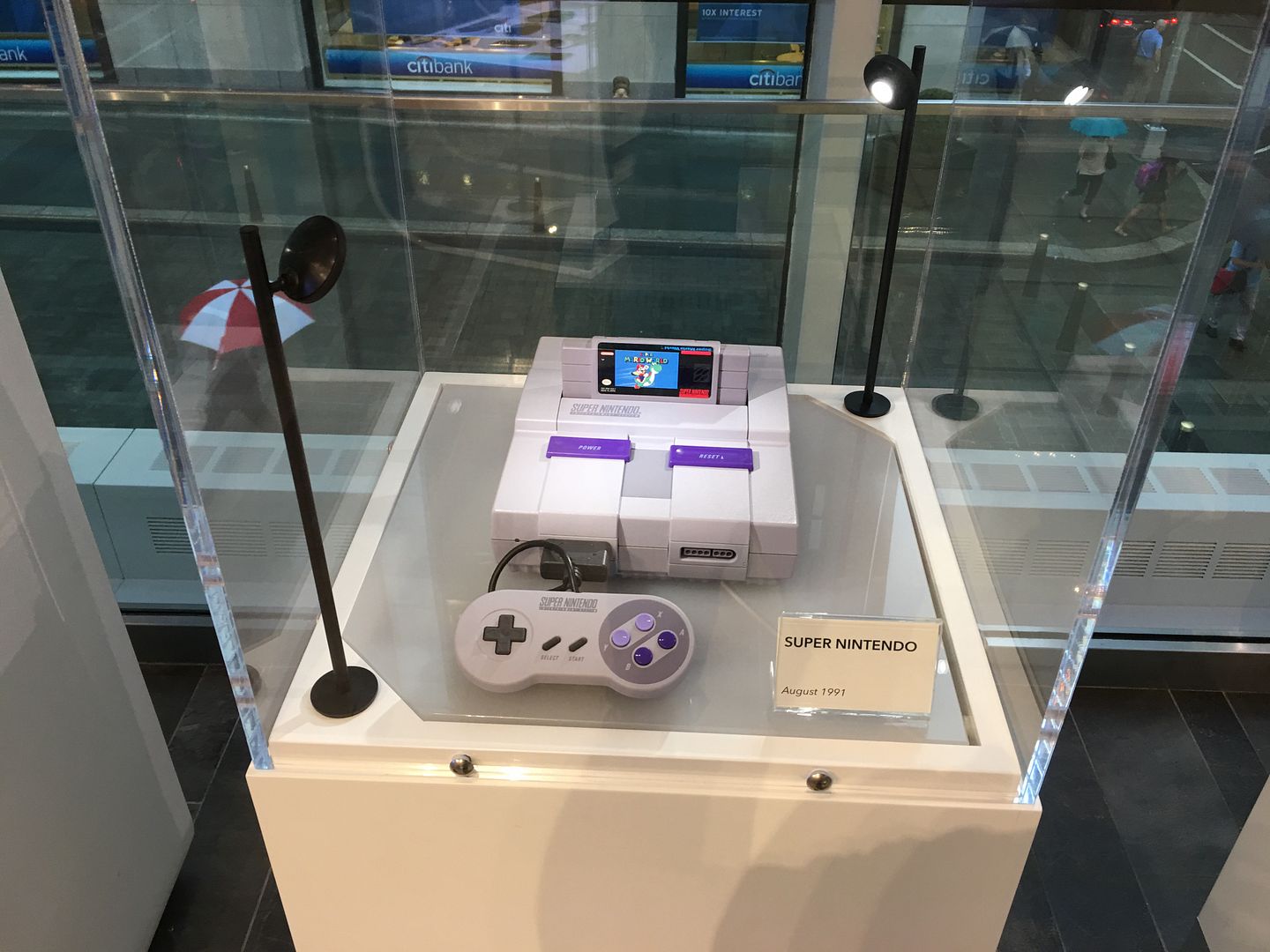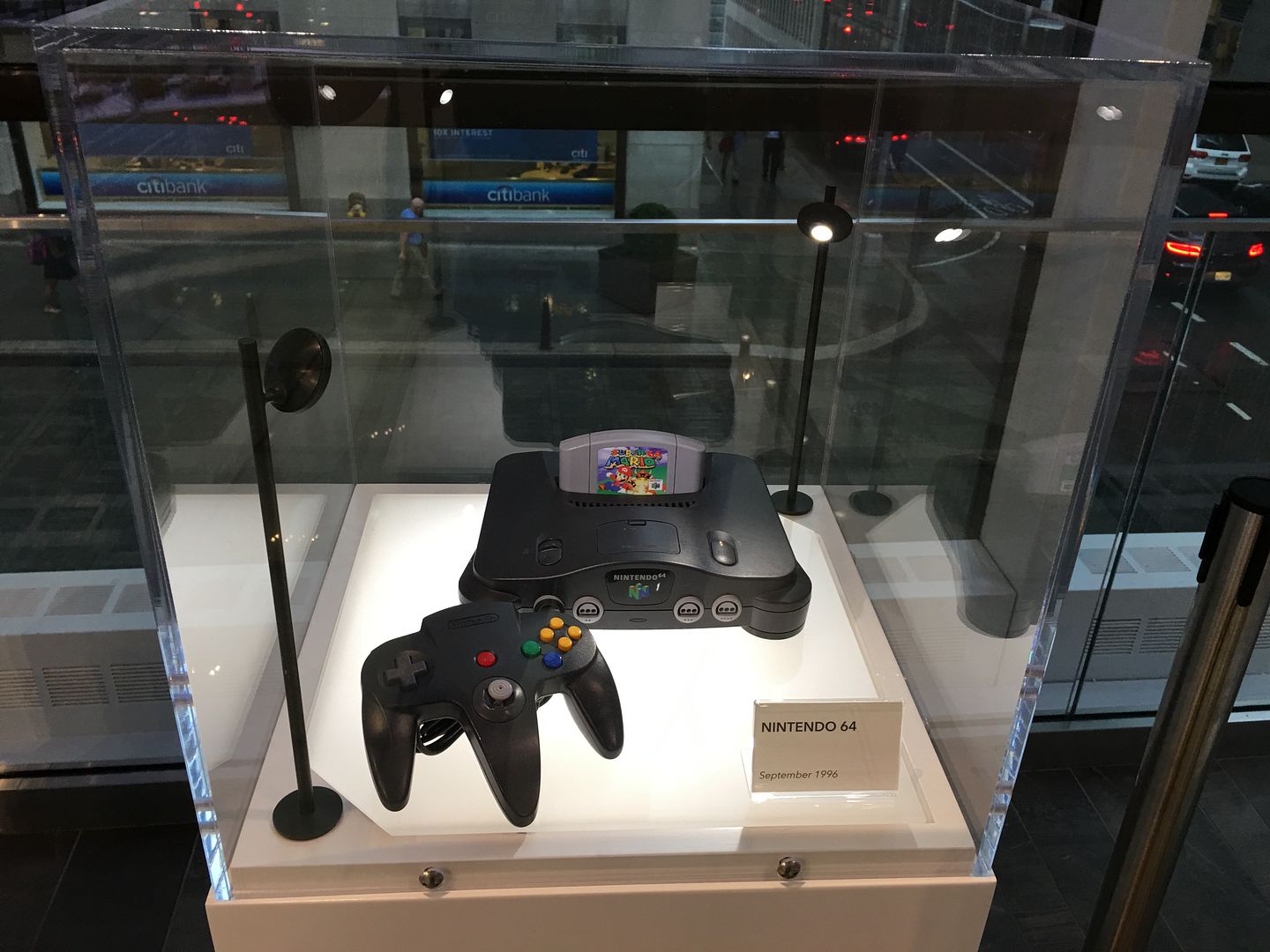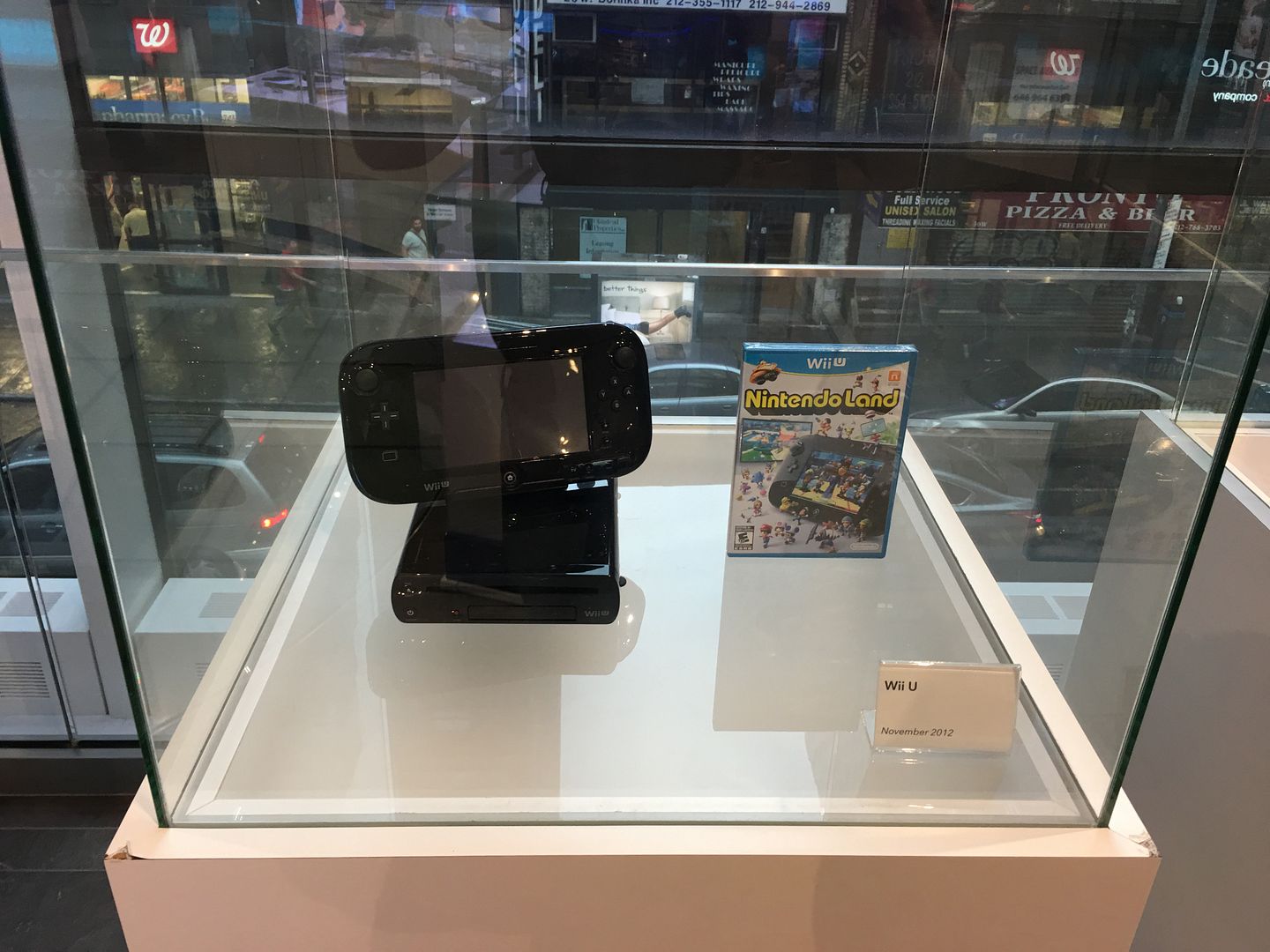 The portables were not left out as they were in another large display case. My favorites were the Gulf War Gameboy, a Miyamoto signed GBA, and the Pikachu 3DS. It's crazy to think that with all the systems and variants showcased here, it was still only a small part of Nintendo's portables.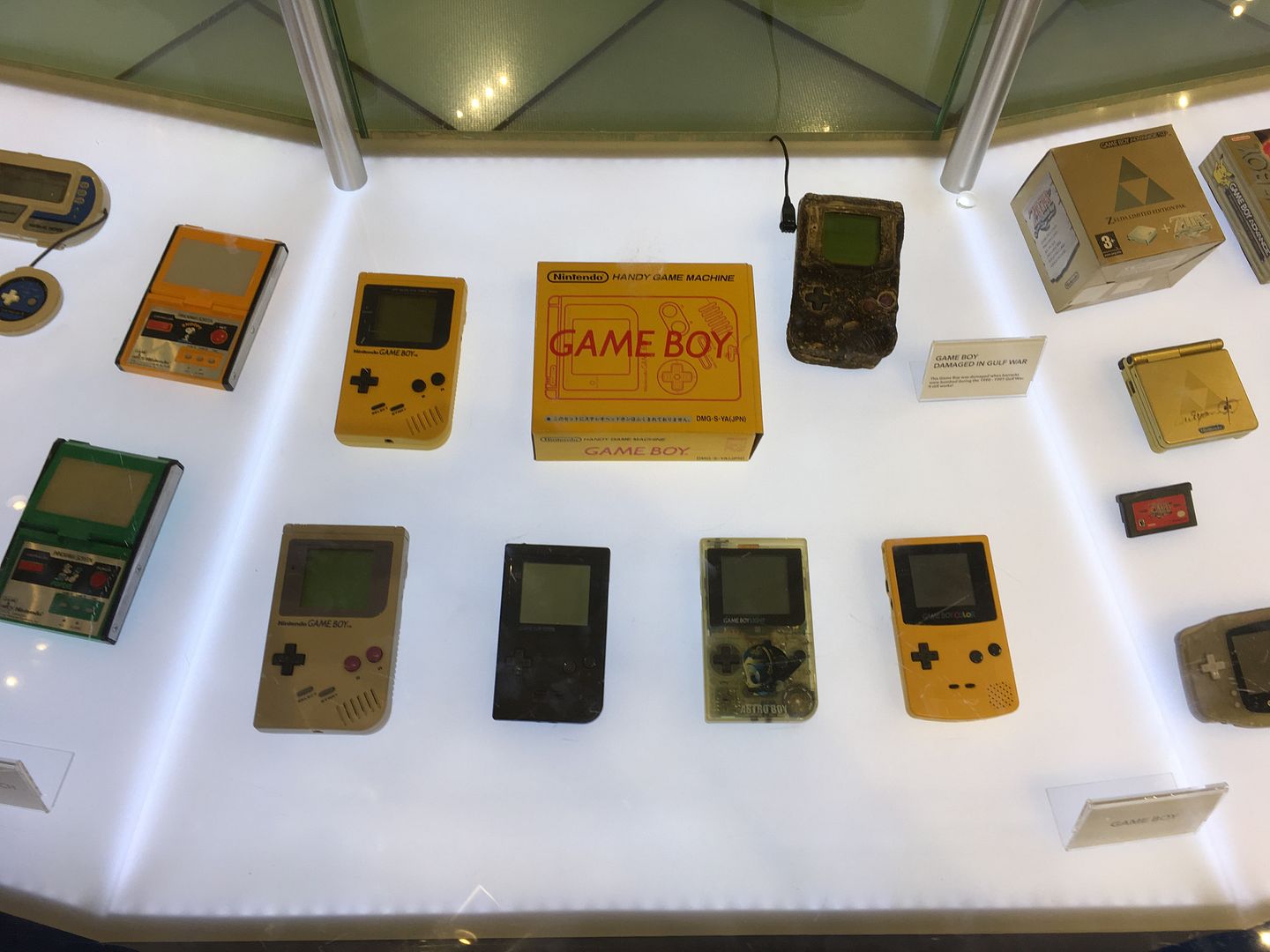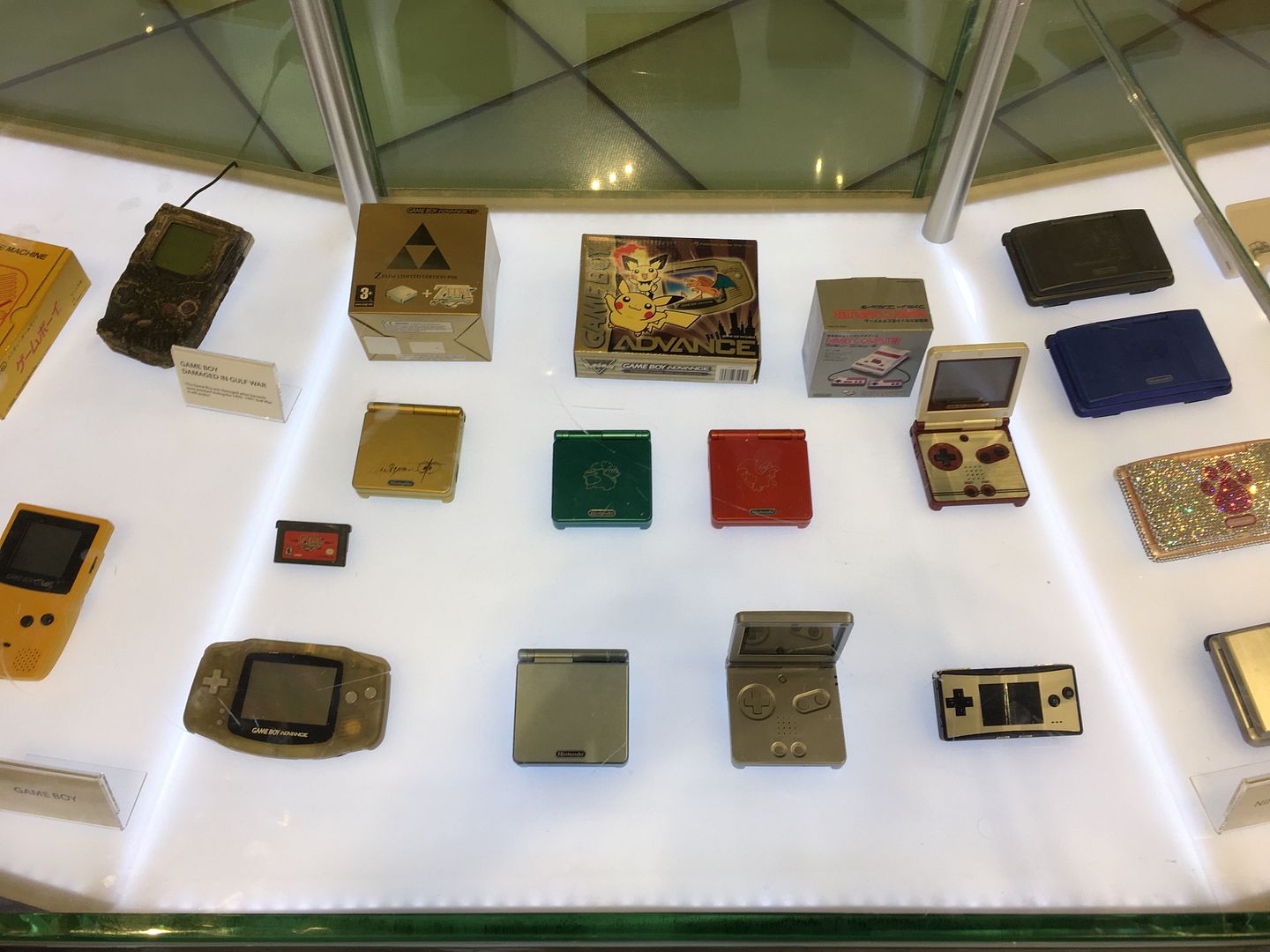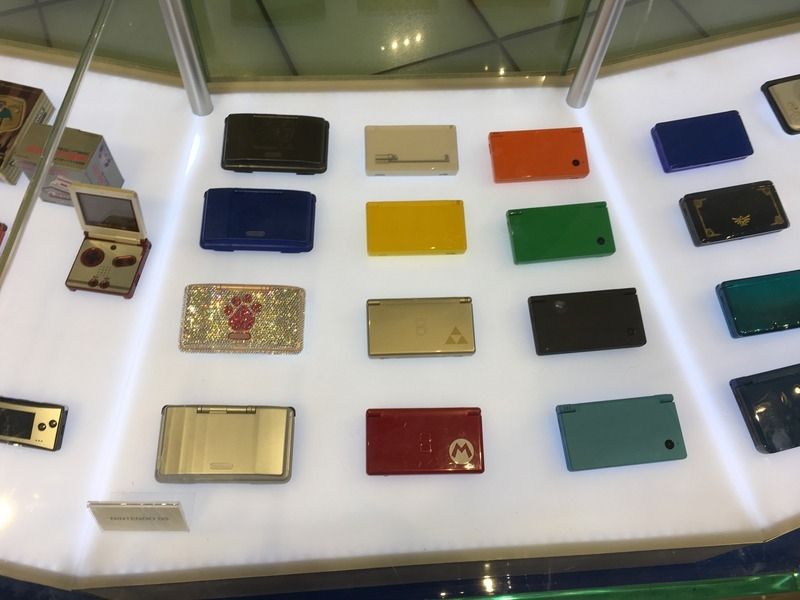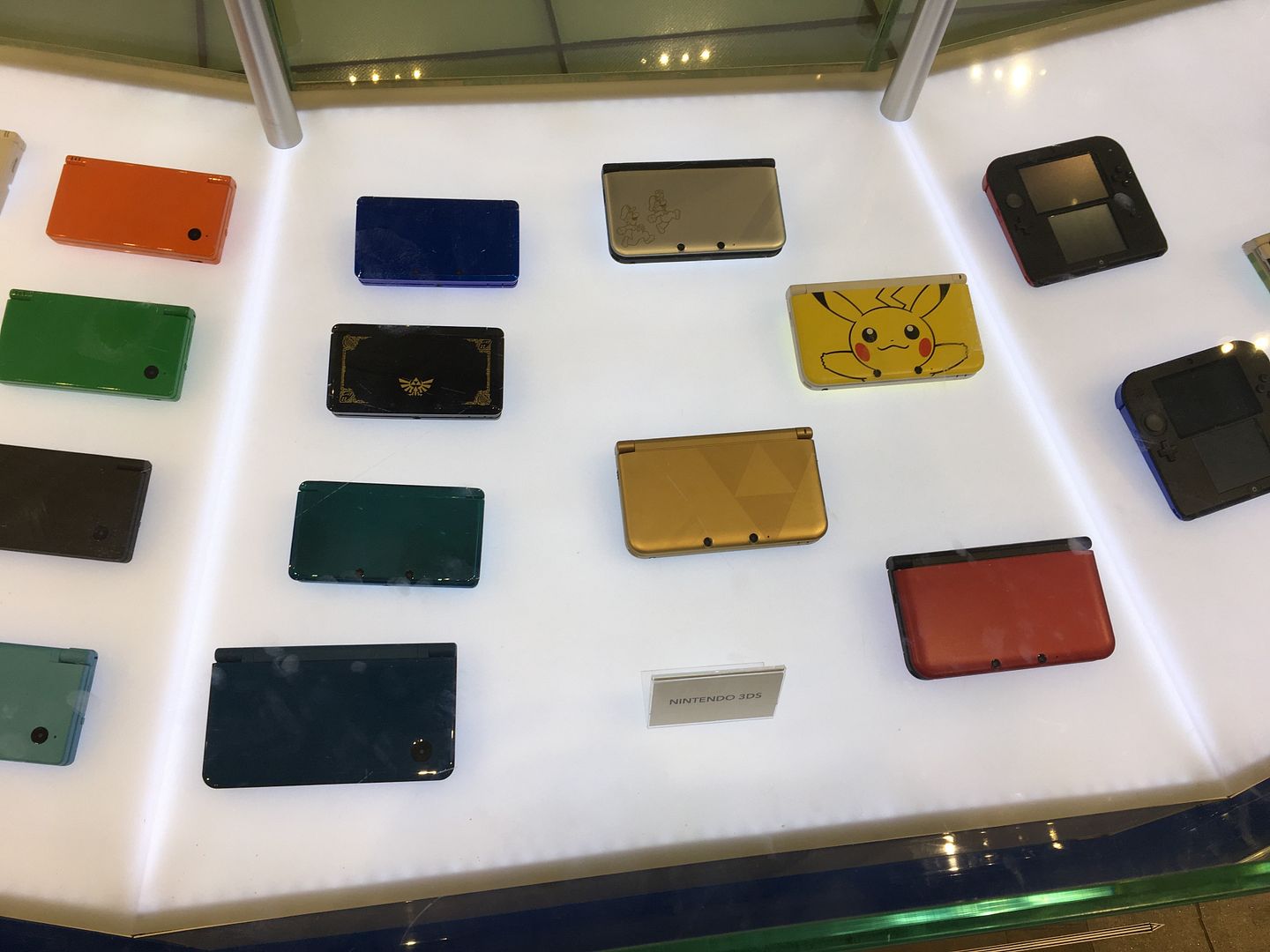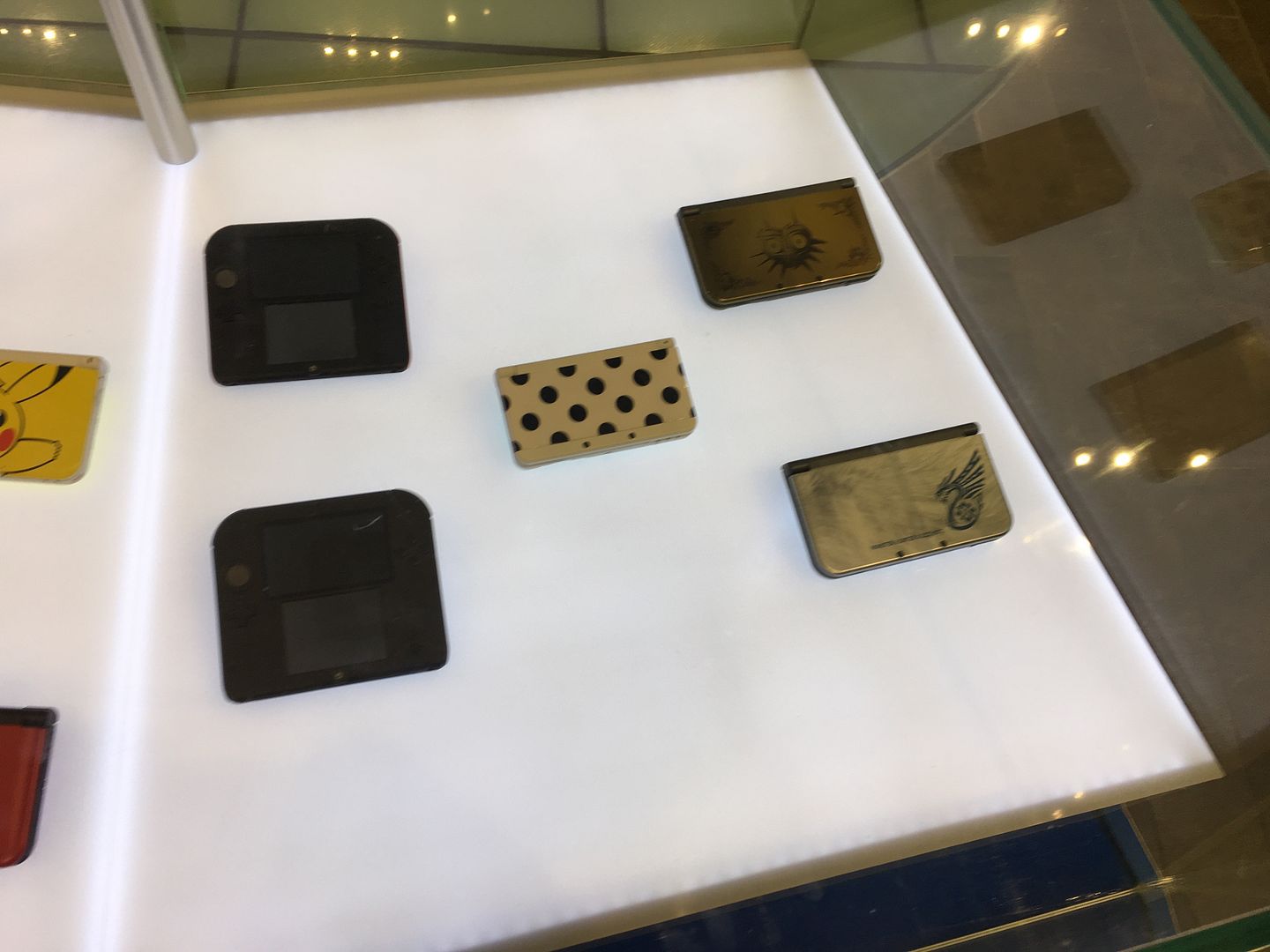 As I made my way back to the register, I took some extra pictures of some merchandise I found interesting. I liked the Zelda statues, but if I had that kind of money I would be spending it on the NX. I almost grabbed the Pikmin shirt, but I had already spent enough.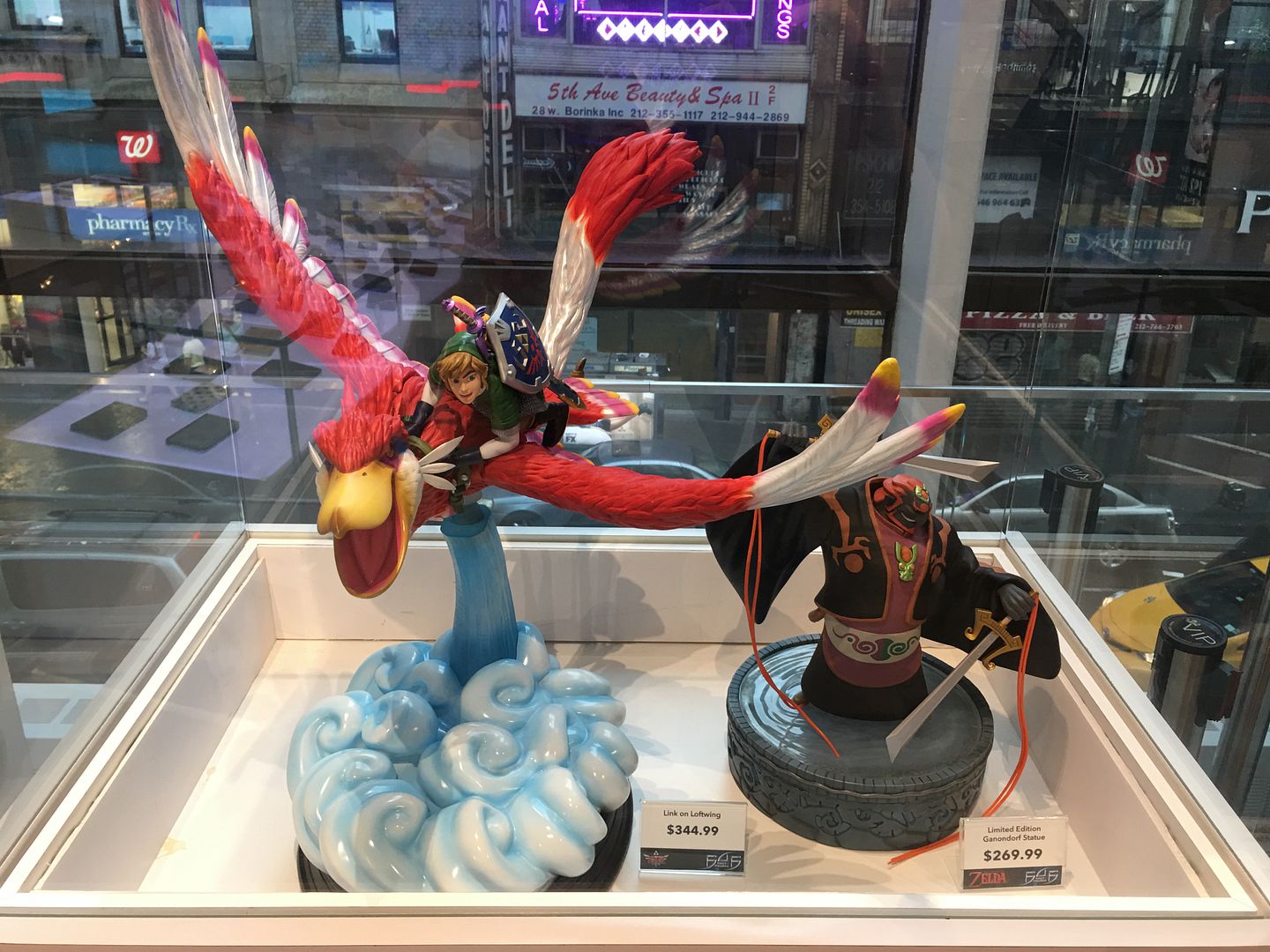 I left Nintendo New York with a light wallet and a heavy shopping bag. I found a lot of great items and had seen some unique pieces of history. If you're in the area, be sure to stop by and take a tour.

I went there last year. I bought a Sonic Amiibo just because I loved the irony.

So jealous. Would love to be able to visit myself on day.

Went there before the remodel like 3 years back. Need to go there again!

I would love to go there. Maybe one day...

Thanks for the grande tour!

A few post-phototour observations:


- I gotta make that pic of leering Wario (fifth pic down from top) my next avatar.

- The StarFox "Nuppets" are reminiscent of the original SNES box art... which I'm sure was the intention.

- About the Virtual Boy display: at least Nintendo acknowledges its existence... which is more than they can say for the so-called "SNES Jr."



- That display of Nintendo handhelds is almost as extensive as my own hoard of handhelds.




ANYway, thanks for the phototour, bud...

Thanks for sharing. I would love to go there at some point.

Thanks for the great showcase; I'd love to check this place out some day. It's a little disappointing to see it so store-focused, but I guess I shouldn't be surprised. I could also see myself spending a lot of money on those retro tees. Also, I'd love to have a plush Thwomp....and maybe a koopa shell...and maybe...ugh. It was awesome seeing the muppets there. That was such a weird, unexpected, amazing bit that year, I loved it. They should set up a way for customers to slide down the flagpole so they could pretend to be clearing a level


Awesome pics thanks for the visual tour. Those Star Fox Nuppets are really cool. I live up in Washington pretty close to Nintendo of America Headquarters, but never visited the store/museum they have there. If they have stuff similar to the New York location, maybe I need to make the trip now.