In the overall timeline of video games, it is quite easy to see a long list of games for a handful of settings. While games have a massively different way of being played its the background setting that can pull players in at a much more deeper level. With games many settings which were once limited to a niche genre of pulp fiction are able to become massive ideas and intellectual properties. Being able to visualize your favorite type of setting is powerful for many gamers. They will chase that feeling down. It could go all the way to the extent of enjoying an otherwise mediocre game, and blinding yourself to its flaws.



Continue reading The Allure of Modern Fantasy



Warning: This review contains mild spoilers. I've tried to keep it as vague as possible while discussing things in game, but this article may divulge too much information depending on how much you already know. This is your only warning!

The latest release from Electronic Arts and Bioware is finally here...and they probably should have waited a few more months! Mass Effect: Andromeda had a rocky review cycle, but as we know, some reviewers wouldn't know a good game if it bit them on the face and asked them to collect three parts of an encoded message. However, in this case, the reviewers were right.


Continue reading Mass Effect: Andromeda



During the discussion of Diablo on our podcast, I remarked that the game, while mostly enjoyable, made we want to play more modern games inspired by the classic dungeon dive. One example of such a game, which I mentioned by name, is Dungeon Siege III, a title I purchased quite a long time ago, but had never even cracked the shrink wrap on. Having put the game back on my radar, I decided to finally give it try. Did the game satisfy the modern dungeon crawler urge that Diablo had lit within me? Let's take a look.


Continue reading Dungeon Siege III



The mission seems simple, use the might of our Inner Sphere mechs to finally put a permanent stop to the advance of the Clans. With the eventual restoration of the Star League, our glorious leader, Archon-Prince Victor Steiner-Davion, will lead us to victory against the last of the clans, Clan Smoke Jaguar. For our part, we will perform a quick strike against Jaguar facilities on planet Traquil, where no doubt we will have to face the most vicious, genetically modified warriors the clan can throw at us. Here comes the mission briefing over the com. Oh, this is bad news. The second dropship in the assault, the Black Hammer, has been... Wait a second. I know that voice from somewhere. It sounds like -

Uncle Phil?


Continue reading MechWarrior 3 for PC



Isn't it funny how we easily get caught in a trap of thinking that, because things have been a certain way for awhile, that is how they will stay? For years and years and years, Atari games were a dime a dozen at yard sales. NES games were everywhere, and a copy of Contra was $5 to $10 tops. Final Fantasy VII and Symphony of the Night were both twenty bucks new everywhere. Collecting N64 and Atari Jaguar games seemed like a silly idea. PS2 games were never, ever going away.

And before that a Coke was a nickel and gas was a quarter and yada yada, I get it. Different times.

My point; How many of us are kicking themselves for not buying that complete Earthbound from Blockbuster, or those last few Saturn games like Panzer Dragoon Saga and Burning Rangers on clearance? Wish we knew then what we knew now, right? Queue the classic discussion about time machines and grabbing retro video games.


Continue reading PSA: Now Would Be The Time To Collect For Wii U




Continue reading People of RF Generation: MetalFRO



Join RF Generation Playcast hosts, Rich (singlebanana), Shawn (GrayGhost81), and former Playcast co-host Steven (Disposed Hero) as they discuss one of the most well-known and genre-defining PC titles of the last 20 years. This month's Playcast crawls deep into the bowels of Hell to seek out and destroy it's formidable caretaker during March's site playthrough discussion of Diablo. One of Blizzard's first entries that helped establish the famed developer, Diablo thrilled fans of action/adventure RPGs during it's time. But, how does this game hold up after 20 years, and will this retro pick impress some of our more modern gaming centric hosts? How do the PC and PS1 versions compare, and which should you play? And does The Butcher still make us s#%t our pants just as he did in days of yore? The answers to these questions and many more in this episode of the RF Generation Playcast!

As always, we are happy to hear your thoughts on this game on our discussion page (linked below). We will respond to your comments and are always happy to discuss the game more. We hope you enjoy our show. Please be sure to rate and write a review of the show on iTunes to help us increase our listenership. Thanks for the listen!

Episode 36 discussion thread: http://www.rfgeneration.c...m/index.php?topic=17680.0

Get the show on Podbean: http://www.rfgplaycast.com/
On iTunes: https://itunes.apple.com/...ion-playcast/id1038953364
On Stitcher: http://www.stitcher.com/p...ation-playcast?refid=stpr
And follow us on Facebook: https://www.facebook.com/rfgenplaythroughs
And on Twitter: @thesinglebanana, @MrShawnGray & @RFGPlayCast


Continue reading Episode 36 - RF Generation Playcast



I Have No Mouth and I Must Scream is a point and click adventure horror game. It skips the typical jump scares and gore and goes straight for an unsettling look at human suffering...and machines that rise up to kill us all! It's based on the story by Harlan Ellison and he even voices the misanthropic computer, AM, who is responsible for humanity's downfall and the suffering of the game's protagonists. This is a grim game, but one with excellent writing and characterization.

Watch to find out more!



Welcome back friends to the April 2017 edition of RF Generation's Site News! In this issue, we announce May's community playthrough game, provide you with the latest info for Retro World Expo 2017, and of course, thank those members who sent in submissions to our site and registered approvals during the month of March. Thanks for tuning in to this edition of the Site News!

REMEMBER: If you have any news about upcoming events or topics that you think the site needs to hear about, please PM singlebanana and put "RFG Site News" in the subject line. Who knows, maybe your news will make our front page!
----------------------------------------------------------------------------------------------------------


Continue reading All Our News Are Belong To You: April 2017 Edition



To say I was excited for the launch of the Nintendo Switch would be a bit of an understatement. In the months leading up to the release of the console, even well before we knew its name, and it was still "Codename NX", I was eagerly scouring the interwebz for scraps of information, rumors, and more - any tiny morsel to sate my appetite. I was excited about the Wii U, before its release, but budgetary constraints kept me from buying one until well after its launch. I had never purchased a console at launch before, but based on all the details of what "NX" was supposed to be, I felt as though I may want to finally jump on that bandwagon. Once the system was revealed to be the Switch, my desire to have one intensified, and I watched every possible YouTube reaction video to the reveal trailer I could find, as well as several YouTube channels providing coverage of all things Switch, leading up to, and past its release. At least a couple of those have become favorites that I tune into nearly every day.


Continue reading One Month With The Nintendo Switch!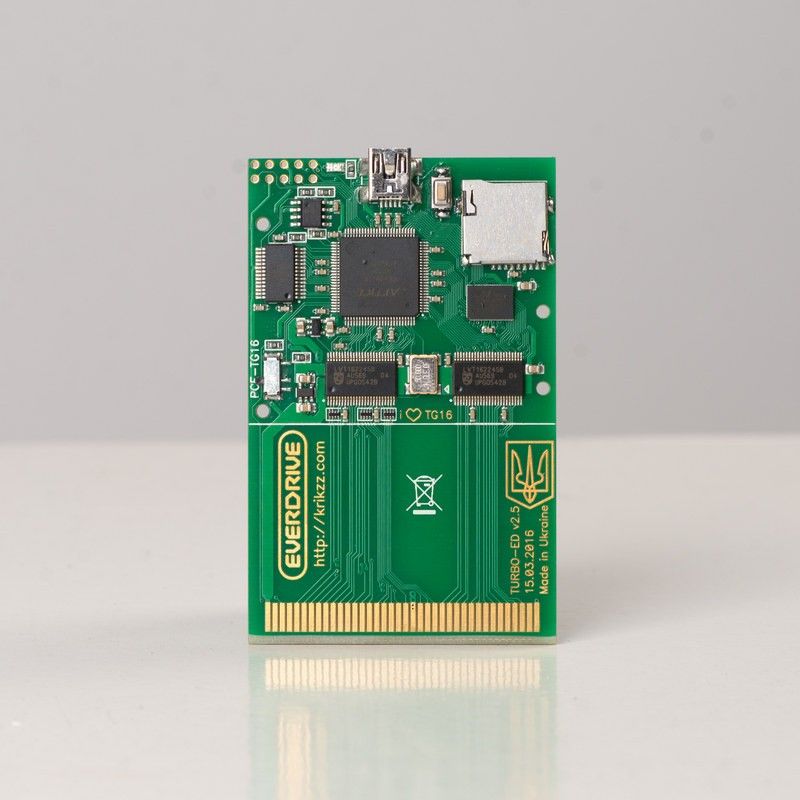 When I was thinking of collecting goals for 2017, I wanted to spend more time playing and gaining a better understanding of each console's library than collecting . There are a lot of games that I would like to try, but don't want to spend hundreds of dollars on. I also like the idea of a video game jukebox where I don't have to keep swapping out carts. I could always emulate, but I want to play on the original hardware. I am still a collector and buy my games, but I wanted a tool that could expand what the console was capable of. I decided I wanted to buy some of the EverDrive family by Krikzz. After some research, I purchased a Turbo EverDrive recently and put it through it's paces.


Continue reading Turbo Charging your PC Engine & TurboGrafx-16



As I prepare to dive down the Persona 5 rabbit hole for the next few weeks, I've been having a lot of fun dabbling in a couple of recent smaller games that are hitting my nostalgia nerves pretty hard. Specifically, I'm talking about Blaster Master Zero and Thimbleweed Park, for the Switch and PC, respectively.

Both of these titles are taking a similar approach in that they're plucking very specific references from gaming's past and doing new things with them. I'm a few hours into each at this point and am trying to decide how I feel about them. Maybe I can work through them a bit here and get some opinions from some of our dear readers.


Continue reading Two Retro Games For A New Era





Over the last several years I've noticed that popular gaming trends have been moving in a direction that largely doesn't appeal to me. That's not to say I don't still get excited for new game. I am beyond thrilled for the release of Persona 5 in a few days. Injustice 2 looks like a stellar follow up to the first game. South Park: The Fractured But Whole seems like it's going to improve on the previous game in every way. Ni No Kuni II is sure to live up to the pedigree of the first Ni Nu Kuni. And Bloodstained already has my money and is working hard to impress.

There is a lot to be excited about even if 90% or more of the AAA releases are for a different audience these days. One thing that is very new to my "Day 1" purchase list is the exclusion of Nintendo franchises. Usually I'm 100% on board for the next Mario, Zelda, Fire Emblem and more. But my world got a lot darker on March 17th.......


Continue reading What happened Amiibro?


Nintendo has announced a new partnership with Philips, but not for another console...




Continue reading Nintendo Teams Up with Philips Again!


With the recent announcements of Universal Studios teaming up with Nintendo for some themed areas of their park, fans have been anxiously awaiting any kind of information that helps to flesh out what this area will actually be. Now, some details are now beginning to emerge.




Continue reading More News on the Universal Studios and Nintendo Partnership!