Join me for the stream of conciseness that is "Neo's Brief Look" series!

This month, we check out FTL - Faster Than Light, a Roguelite spaceship simulator!




I hate seeing a major title misfire right out of the gates. Sure, there is some serious opportunity for schadenfreude, especially when the game in question is released by a cynical, consumer-hostile publisher like EA. When Mass Effect: Andromeda was announced, I was very excited for it. Although I believe the series declined from its initial entry, I was excited to see how Bioware and EA would create a new story within the Mass Effect framework.


Continue reading Don't Believe the Negative Hype - Mass Effect: Andromeda




When the first real information hit, everyone thought the Big N had lost their marbles. The 2DS, which was for all intents and purposes the whipping boy of the internet, was far from a success, and when the novelty of having a handheld game system shaped like a door wedge wore off it was almost never mentioned, save for Youtube personalities living with a two or three video a week release schedule, and during sales updates with an ever decreasing MSRP.

So, what happened when Nintendo announced they would release an "XL" version of the 2DS? Disbelief for one, at least from this writer, but soon replaced by curiosity. Could Nintendo actually take something that is almost universally regarded as a kid's toy and a bit of a failure and make it respectable?


Continue reading A Personal Look at the New 2DS XL




Are the Playcast boys two for two in picking great titles this year? Find out by listening to our discussion of our February 2018 playthrough, Vandal Hearts, a tactical RPG on the original Sony Playstation. In this month's Playcast, Rich (singlebanana) and Shawn (GrayGhost81) spend time discussing the intricate gameplay that makes Vandal Hearts so special. The guys also attempt to hash out the game's complex story, and chew over the game's graphics and sounds. Is this "cult classic" worthy of making its home in your PS1 library? Did Rich possibly purchase his greatest score of all time? And what the H, E, double hockey sticks is a "waifu?" You won't want to miss this episode of the RF Generation Playcast!

Our 50th episode is on the horizon and we want YOU to send us an audio roast! We'll take some congrats and well wishes, but hilarity and cheap shots are always more than welcome. Audio should be limited to under 2 minutes, so if you're interested, please contact singlebanana about this project.

As always, we are happy to hear your thoughts on this game on our discussion page (linked below). We will respond to your comments and are always happy to discuss the game more. We hope you enjoy our show. Please be sure to rate and write a review of the show on iTunes to help us increase our listenership. Thanks for the listen!

Episode 47 discussion thread: http://www.rfgeneration.c...m/index.php?topic=18576.0

Get the show on Podbean: http://www.rfgplaycast.com/
On iTunes: https://itunes.apple.com/...ion-playcast/id1038953364
On Stitcher: http://www.stitcher.com/p...ation-playcast?refid=stpr
And follow us on Facebook: https://www.facebook.com/rfgenplaythroughs
And on Twitter: @thesinglebanana, @MrShawnGray & @RFGPlayCast


Continue reading Episode 47 - RF Generation Playcast



"Collections collect collectors. It doesn't work the other way around. A certain object misses its own kind and communicates that

to some person who surrounds it with rhyming items; these become at first a quorum, then a selective, addictive madness."

-Allan Gurganus


iPhones are less than a dozen years old. A type of device that is now ubiquitous to modern civilization is so young that the speed of its transformative power marks a definitive "before and after." Indeed, now it is impossible to imagine a world without smartphones, yet those of us old enough to remember a world before them have watched how quickly and completely they entrenched upon daily life.

Similarly, folks who grew up on Atari and the NES often now have PS4s and Switches, and video games are so culturally embedded that it is a challenge to find someone who doesn't spend some of their time playing a form of one. Culture critics and historians are in a race to reflect upon transitions that happen so fast, they are hardly known (and certainly not fully understood) before the next one stacks on top of it.


Continue reading Thoughts on Collecting and Legacy



The Dreamcast is a console I never really got into. I was more of a PlayStation girl. So this review is the first Dreamcast game I've ever finished. At only 25 minutes long, it wasn't too much of an effort.

Dynamite Cop is the follow-up to Die Hard Arcade. It's a very silly arcade beat'em up. Does it improve on the first game? Is it worth playing? Watch to find out.



Here's a Game Boy conversion of a true arcade classic - Asteroids! Atari hit it big with this game, and it became their biggest arcade title ever. When it came time to bring it to the small screen, how was this vector graphics game going to fare? And would it be fun? Watch and see my take on the game! What do you think? Is Asteroids on the Game Boy fun? I'd love to hear your thoughts in the comments.




We interrupt your regularly scheduled program to bring you March 2018's edition of RF Generation's Site News! This is an important issue so you will want to be sure to read through it. Our biggest piece of news is that our site is under new leadership. Find out who is taking the reins at RF Generation and what new things they have in store for the site. In the month of February, we successfully reached our fund drive goal with a total of $1880.00 in donations! Now it's time to reveal the prize lot winners, so be sure to check out the video below. In this issue, we also announce our April 2018 community playthrough title, and of course, thank those members who sent in submissions to our site and registered approvals during the month of February. Thanks for keeping it on Channel 3!

REMEMBER: If you have any news about upcoming events or topics that you think the site needs to hear about, please PM singlebanana and put "RFG Site News" in the subject line. Who knows, maybe your news will make our front page!


Continue reading All Our News Are Belong To You: March 2018 Edition




I play a lot of games these days and it takes a special game for me to spend more than a couple hours on. I hadn't followed any media on Kingdom Come Deliverance so I didn't know anything about it going in. What I found was a historically grounded first-person RPG whose gameplay loop is akin to the Elder Scrolls series. Join me as I take a look at the good, the bad, and the buggy in Kingdom Come Deliverance.


Continue reading Medieval Times: A look at Kingdom Come Deliverance




This month I wanted to take a look at one of the movies that got a lot of positive response the first time I bought it up. The Thirteenth Floor was pretty overshadowed when it first came out, seeing as it was released the same year as The Matrix. And it's a shame too, because while the latter movie became a huge scifi jauggernaut for its philosophizing about people living in a simulation (and rightly so), the former takes this concept to an arguably more realistic and grounded level. Looking at it now, in a post-Oculus and Amazon Alexa world, and without the threat of humanity being wiped out, it's much more of a detective story with a scifi twist.



Continue reading RF Cinema: The Thirteenth Floor





I've reviewed games casually on and off for the better part of the past 15 years. It's something I enjoy doing and I feel like I've got a relatively decent handle on objectively looking at the whole package of what a particular game consists of. What I don't have a lot of experience doing is comparing a game directly to another game, as I usually just look at what is in front of me and for the most part ignore any past or future releases. Can games even be, or should they even be, directly compared to one another?



Continue reading Comparative Mario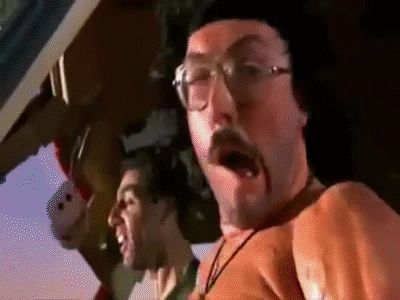 I am pleased to report that with the generous donations of site members and friends, we obliterated our 2018 fund drive goal! We had an incredible amount of support on our final day and ended at just over 125% of our goal! A HUGE thanks to all of you who supported us in this effort. It was so great getting messages from users who I've never spoken to before that love our site, hearing from old members who popped in to donate and catch up, and seeing the outpouring of love and support over social media this year from many of you. Thank you. Thank you so much for your support of RF Generation!

Please remember that the raffle is just around the corner and I will be posting a video of the drawing on the front page in the upcoming weeks. You can check out a list of all the raffle prize lots HERE.

The staff at RF Generation would first like to take a moment to thank those who have donated since our last update:

MustyHobbit
Wempster
monkees19
@ThePockyX
Crockett
Bearded Gaming Company
Tynstar
Deadman
socialiste
man99helm99
TraderJake
bickman2k
DatenshiBlue
nupoile

If you do not see your name in this list of any of the earlier updates, please PM singlebanana to ensure that your donation was received.

Grand total raised: $1880.00







Today is the last day members! We have had a great flood of donations over the past week, but as of yesterday, we are still behind in reaching our goal. With our donors' generous pledges, we are just over 95% of our goal! WE ARE SO CLOSE! Please donate now and help us shatter this goal! (you can donate here now: http://www.rfgeneration.c...m/index.php?action=paypal), so be sure to donate during this time to get in on the raffle of great prizes donated by our staff. You can check out a list of all the raffle prize lots HERE.

The staff at RF Generation would first like to take a moment to thank those who have donated since last week's update:

BuriedOnMars
Abs0luteKa0s
blcklblskt
erikeskapade
NeoMagicWarrior
Pam
Boshamp
Skyrimsamurai
shaggy
DanAdamKOF
Raidou
Marriot_Guy
Misto
neskid
Piles
jaredbat
toze3
neimad
zophar53
A. Westover (podcast listener!)

Thanks to all who donated! Please remember to PM me the email address you donated with, so that we can properly thank you when we reveal the final results and I can also provide you with the proper number of raffle tickets. If you donated recently and do not see your name, you may have donated after I pulled numbers. If you don't see it, PLEASE send me a PM and I will check on your donation status.

Grand total raised so far: $1437.00







My first experience with Firewatch was not a pleasant one. I initially found the story and gameplay to be rather dull, the dialog felt unrealistic and forced, and navigation felt like a tedious chore. After spending about an hour with the game, I promptly uninstalled it, declaring that it simply "wasn't for me." However, after dwelling on it for a while, I decided that maybe I was a little hasty to dismiss the game so quickly. I went through the trouble of downloading and installing the game again just so I could give it another shot, and I'm really glad I did.


Continue reading Firewatch



Source is CyberEagleWarrior on DeviantArt


One of the most beautiful aspects of gaming is the sheer magnitude of ideas that have been tried. At this point it would be rather difficult to find ideas for games that have not been at least attempted. The PC market is especially rich in these ideas, given its long history and how many games can be made that just do not work too well on consoles. Simulators are ones that are especially deep in this regard. Everything from goats to the insanity of dwarves in various styles of fortresses has been tried. Few of these simulators have the raw humor and character that the Tropico series has. Tropico is more of a hybrid type of game, where the bulk of the gameplay involves the city building aspect. There are plenty of tools for a more sadistic player to keep control of their communist island paradise. Management of a banana republic has, and maybe never will be, as fun as the Tropico series has made it.



Continue reading A Weekend Holiday in Beautiful Tropico



Database Search
---
Site Statistics
---
Total Games:

123150

Total Hardware:

9021

Total Scans:

157539

Total Screenshots:

91680

[More Stats]
Our Friends
---
Updated Entries
---

(SW)
---

(SW)
---

(SW)
---

(SW)
---

(SW)
---

(PS4)
---

(PS4)
---

(SW)
Updated Collections
---
New Forum Topics
---
New on the Blogs
---
Nielsen's Favorite Articles
---