With just under 12 hours to go, the end of the contest is rapidly approaching. If you haven't been paining yourself with submissions, its not too late, but you better hurry up because soon, it
will
be too late.
Remember, the top points gainer will walk away with their choice of gaming swag not to exceed $60 and an RF Generation Ringer T or two chances to win the other prize. The other prize has been a closely guarded secret, until now that is. In a
recent post
, I mentioned a part of the prize pack, the custom painted red Sega Genesis, but there is a lot more to this prize pack than that.
Below is everything that you will receive if you are the winner of the prize pack. To be eligible, you must be in the top 5% of points gainers or be the top winner and decline the other prize.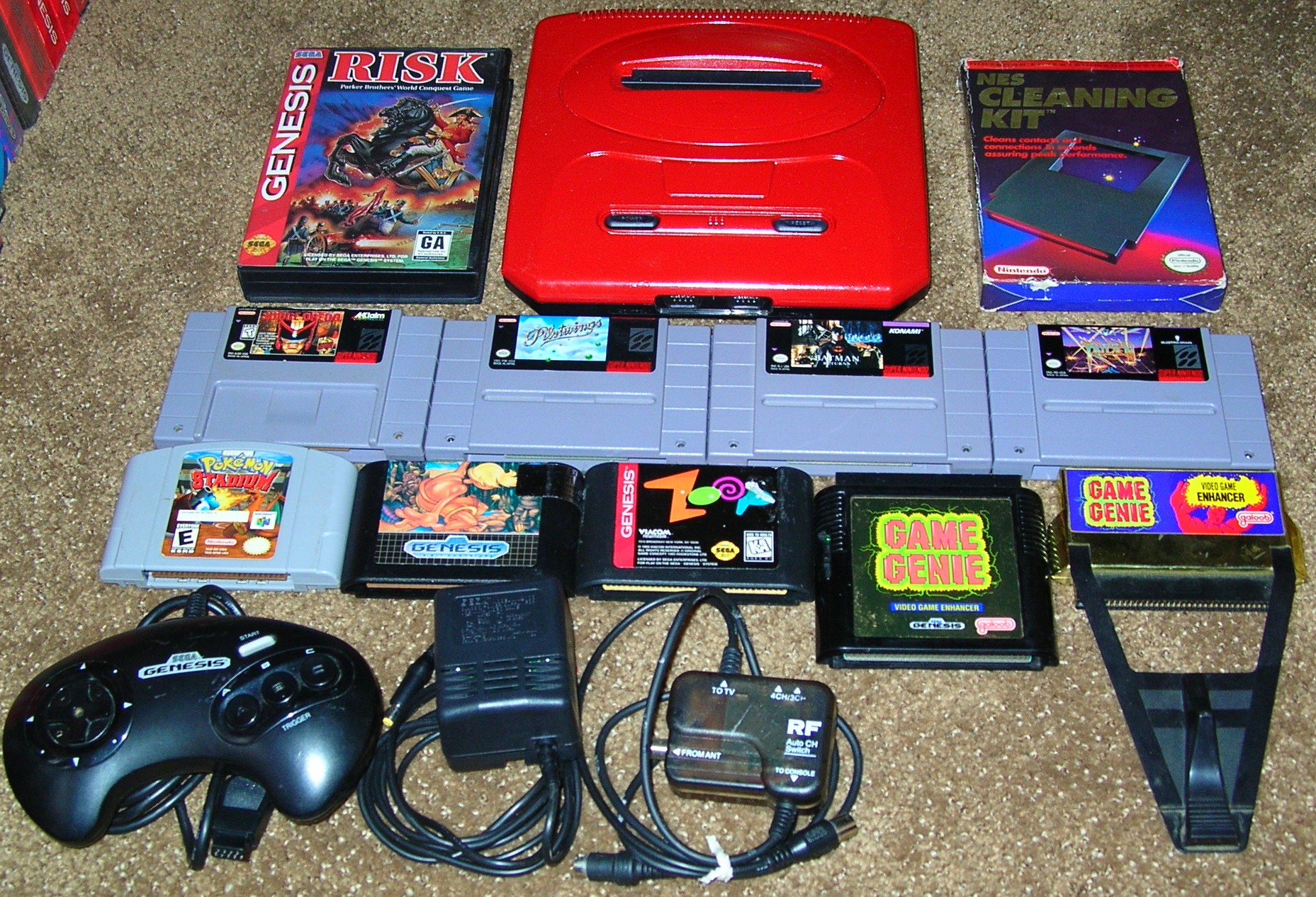 As you can see, the winner of the prize pack will win:


A red Sega Genesis with power cord and RF Switch and 1 controller, a Game Genie, Greendog the Surfer Dude, Zoop, and Risk (CIB) for the Genesis.


An NES Cleaning Kit (CIB) and Game Genie


Pokemon Stadium for N64


Judge Dredd, Batman Returns, Pilotwings, and Raiden Trad for SNES


This is another shot of the Genesis, to show off the pain job a bit better:
Good luck with the rest of the contest!