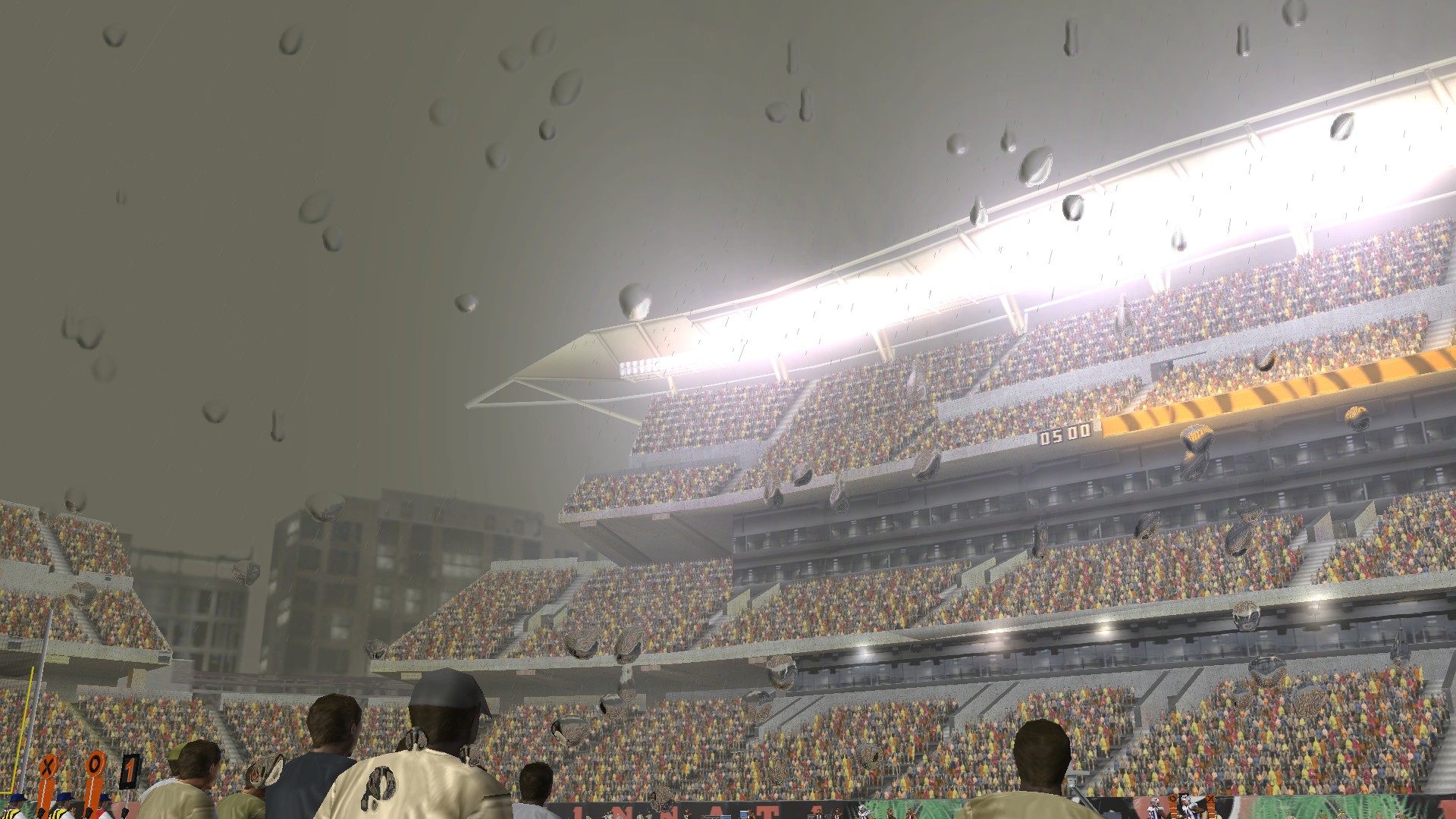 Last Summer I published an article
here
that chronicled the current state of sports games available on PC. I decided to revisit this concept for 2015 because there's actually been some interesting developments since last year. So I don't know... maybe this will be an annual thing? So grab your favorite game-time snacks and big foam finger and let's explore the world of PC sports games in 2015 together after the break! (Spoiler: Still no new
Madden
game.)
This year we saw the release of the first major baseball game on PC since
Major League Baseball 2K12
, which has since gone out of print.
RBI Baseball 15
was released in April to mixed reviews. While some gamers have applauded the old school arcade-style gameplay, others have felt let down that we don't have something that rivals
MLB The Show
on PC yet. Besides
RBI
's pick-up-and-play that takes on America's favorite pastime, there's also the hardcore simulation of
Out Of The Park Baseball 16
which came out in March. This is the newest game in the PC series that has you implement some serious strategy as ballclub manager rather than actually play the game itself. So while getting something like
The Show
would be welcome, it's nice to see that there's at least a couple of interesting options now available.
Basketball has remained well represented on PC thanks to the annually excellent
NBA 2K
series.
NBA 2K15
was released back in October and
2K16
has been announced for PC this coming September. As of right now, it's not certain if the PC version will be based on the PS3/360 or PS4/One release graphically. Hopefully, we get the latter. Either way, this series is truly great, and I'm glad that 2K Games keeps delivering. Sure you can complain about the online servers operating on sixteen month cycles and all, but the games tend to go on sale often enough within that window to make them alluring enough to get online. If you're more interested in solo campaigns and local co-op, then it might not even matter to you if you have the newest game or not.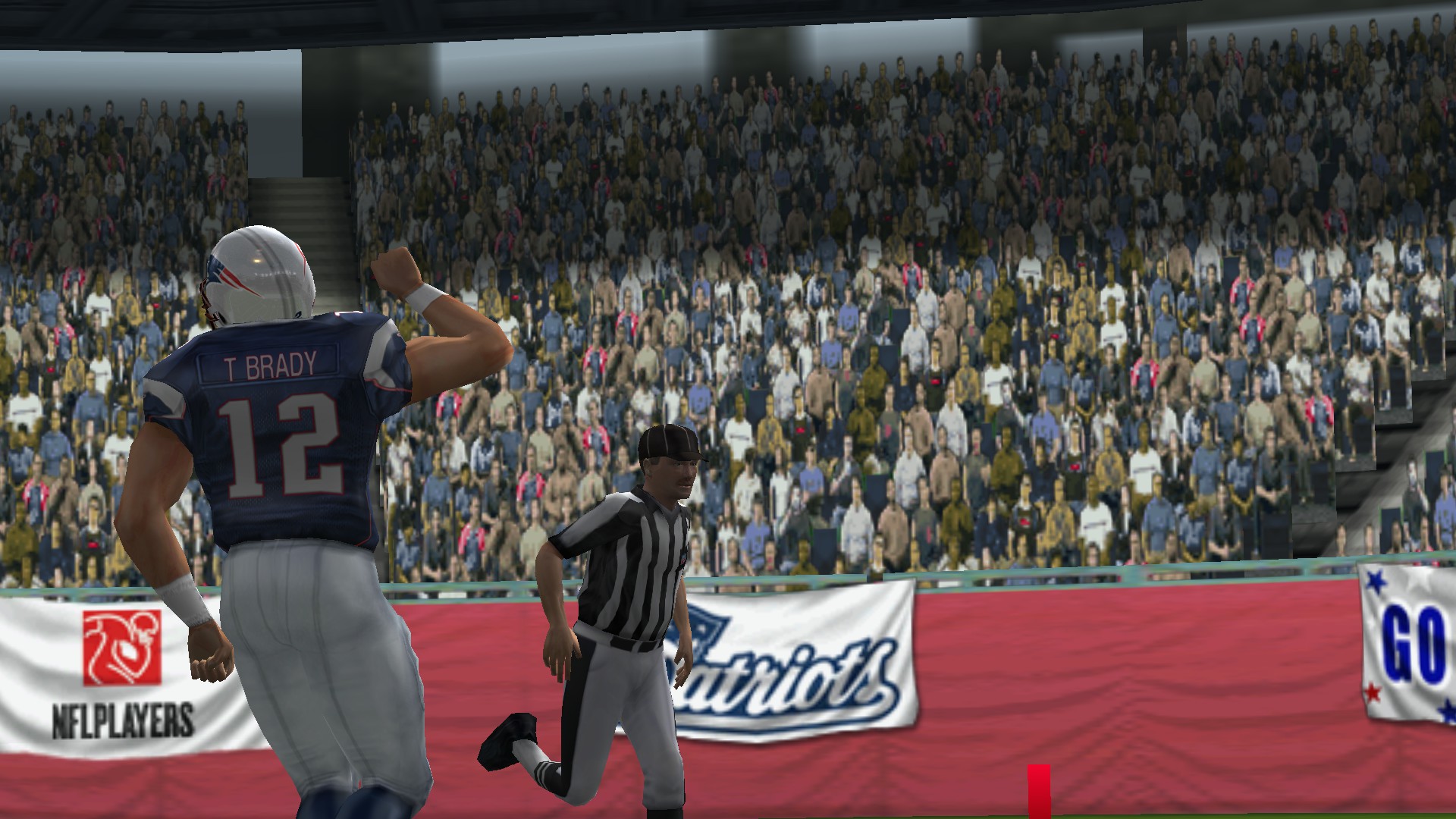 Another year and still no sign of a new football game on the PC. Last year, I lamented the absence of
Madden
on our hard drives, and this year I'm still baffled. Ironically, the
Madden
series originated on personal computers back in 1988. It's a bummer that EA has forgotten about PC gamers in the years since. Having said all that, PC enthusiasts certainly haven't forgotten about
Madden
, and as such, there's still a thriving modding community that keep rosters updated for various entries. The most popular seems to be
Madden 08
, which I'm a big fan of myself. What makes this particular iteration so great is that it's still widely available via digital distribution. So we've got an easily attainable game that has lots of updated mods and even access to private servers if you want to muck around with VPN. While I'd still prefer to see a brand new game released,
08
still looks good and plays great.
Golf games have always gone so perfectly with PC gaming. Perhaps it's the accuracy of using a mouse to aim your shots, or maybe it's the satisfying thud of the space bar? Whatever it is, I tend to think of golf games as best suited for PC. And luckily, we've had no shortage of them over the years. If you're into the more arcade-style gameplay then you'd do well to check out
Pangya
which is still going strong (and free) several years later. Though EA hasn't delivered a
Tiger Woods
game since
PGA Tour 12 The Masters
, we've recently had a couple of interesting announcements for the sport. First is
The Golf Club
which was released last year and has definitely gained some new fans. What's nice is that the game is still receiving various DLCs in the form of new modes and courses. There's also
Perfect Golf
, which is currently in Steam Early Access and promises similar realism along the lines of
The Golf Club.
If anything, it will be nice to see if the competition between these two titles will push them both to be the best they can be. It's certainly nice to see golf games thriving on PC once again.
Being a hockey fan is slightly tough right now if you play on PC. Much like EA's decision to ignore PC gamers when it comes to
Madden
releases, you won't be seeing the latest
NHL
game either. The last of the series to see a home on PC was
NHL 09
and it has retained a bit of a cult following thanks to its digital availability, as well as a small but devoted modding community. Personally, that's the entry I have stuck with. It still looks and plays decent enough and you find it for sale easily. Fans of simulations might want to check out
Eastside Hockey Manager
which saw release in March. These sorts of management sims have definitely been popular lately. I haven't dipped my toe in that pool yet, so can't really offer up any real commentary there.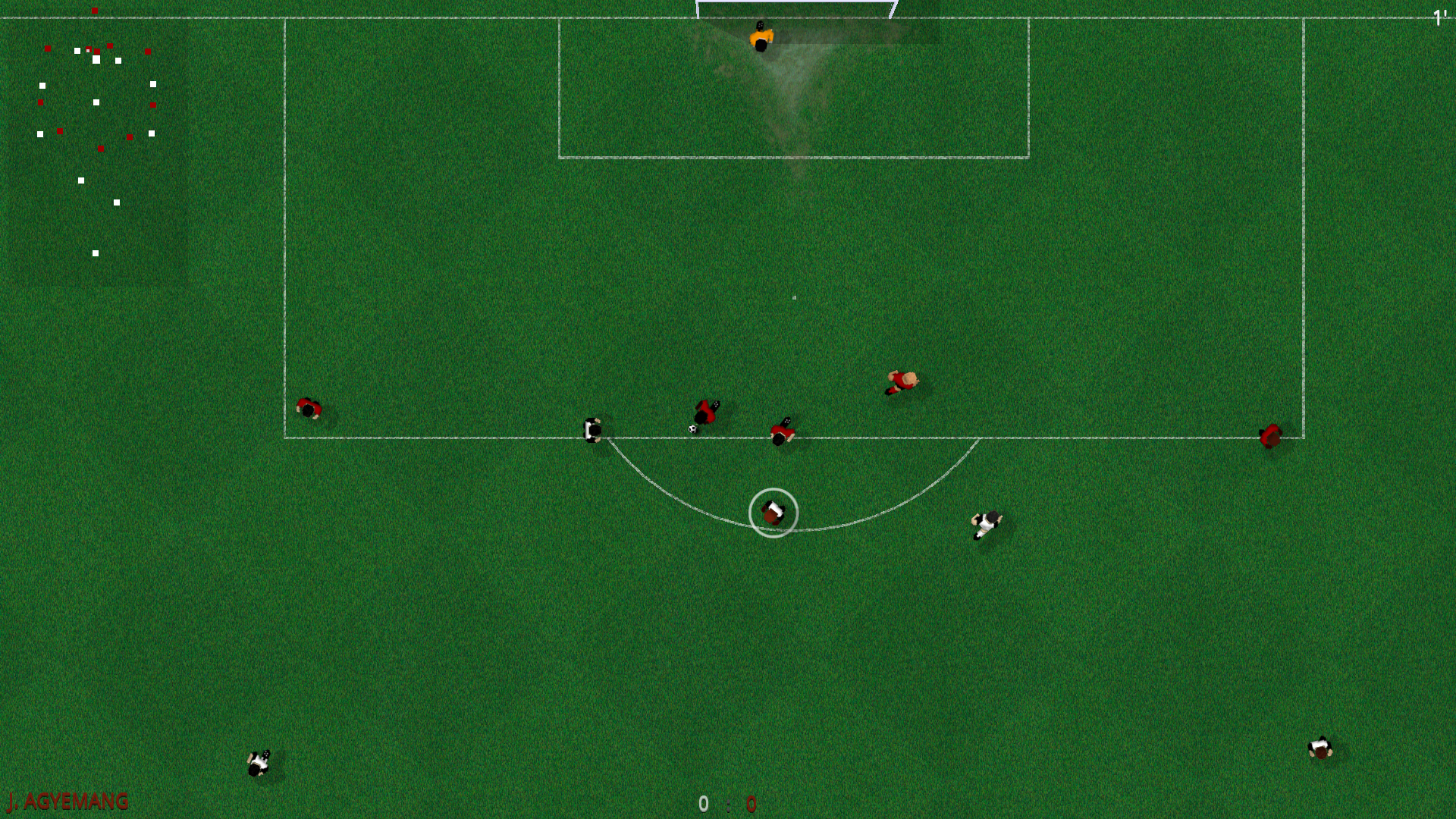 Soccer is generally the one sport that thrives on PC. In fact, soccer is the only sport that EA is actively publishing games for on the PC. That's great if you're a soccer fan, though unfortunately I've never been drawn to the sport myself. Just this year alone, we've seen a surprising number of soccer games on PC. Of course there's the usual big name titles. EA's
FIFA 16
would be the most obvious to mention. However, there's also been some rather unique sounding games that are a bit out in left-field.
Soccer Rage
is a weird mash-up of soccer and fighting.
Football Tactics
is a turn-based game that actually looks pretty interesting.
Natural Soccer
is sort of a retro throwback to early PC titles like
Sensible Soccer
.
March of this year saw the release of
Tennis Elbow 2013
. I'll let that one seep in for a moment. Yeah, I don't fully comprehend the title either, but the game actually looks pretty promising with new DLC and updates being rolled out regularly. Though one thing that stuck out to me as a bit of a letdown is the fact that although you can have four players, they can't all play online. Meaning, you can have four players in the same room or you can have two players online per computer. It seems like a weird limitation that I'd hope would get patched up in a future update. Still, it's nice to see a new tennis game since it seems like the last one to hit PC was
Virtua Tennis 4
.
Probably the least represented sport on PC is volleyball. In fact, the last major game I've been able to find is
Power Spike Beach Volleyball
, which is a drag since these sorts of volleyball games can be a lot of fun. But hey, looking at just how different The State Of PC Sports Games is for 2015 compared to the 2014 article I penned, it's certainly possible we'll see a new volleyball game released by this time next year. Last year's article showed a lot of stagnation, so it's interesting to see so many new releases popping up in a single year. It's also exciting to see that much of this new material is being independently developed.